As the Toronto International Film Festival (TIFF) approaches in less than two weeks, I look forward to being in Toronto for this magical celebration of some of the best films coming out of the global cinema stage.
One of the most captivating stories in cinema currently is the rapid growth of the film sector in Saudi Arabia. Celebrating five years since cinemas reopened, Saudi is out in front as the top Middle East market as its screens and customer base grow, having already risen from a 15% share to accounting for more than 40% of the Middle East revenue.
I'm honoured to have been invited this year to both Cannes and Toronto by the King Abdulaziz Center for World Culture (Ithra)—the Kingdom of Saudi Arabia's leading cultural and creative destination for talent development and cross-cultural experiences—to chronicle these exciting developments. Ithra means "enrichment" in Arabic. Ithra productions have been screened at 17 festivals around the world.
My experience covering the second edition of the Red Sea International Film Festival in Jeddah this past December was a great eye-opener on the vibrancy of the burgeoning Saudi film sector.
Saudi film industry spotlight at Cannes
Also, during my visit to the 76th edition of the Cannes International Film Festival, which ran from May 16-26, it was a pleasure to see how far the Saudi film industry had come since I arrived in the Kingdom back in June 2012, when public cinemas weren't available. At Cannes, as I strolled through the Riviera Marina, I could see the Saudi Pavilion standing prominently near the entrance of the Village International Riviera—the strip of global pavilions along the Mediterranean coastline.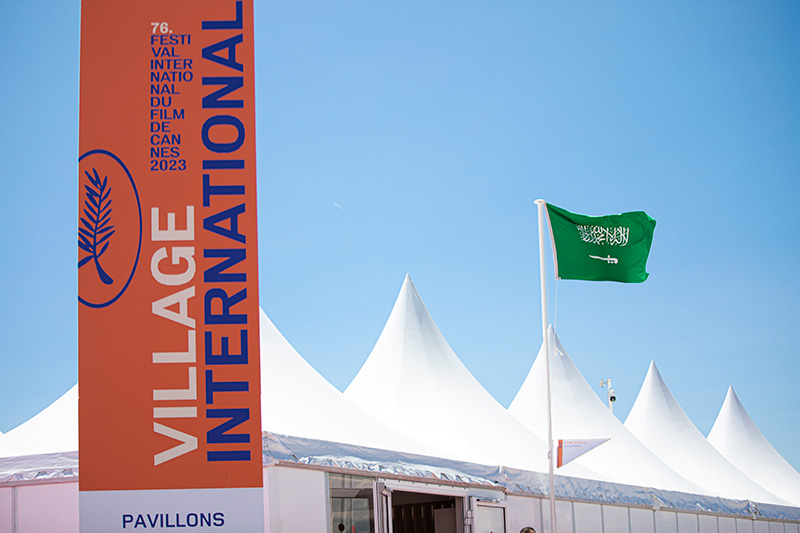 Saudi Pavilion at Cannes 2023
On that day, an Ithra-hosted discussion panel was held under the theme of "Saudi Arabia: A film destination opportunity" at the Saudi Pavilion. The panel highlighted Saudi opportunities and collaborations within the film industry ecosystem. Majed Z. Samman, Head of Performing Arts & Cinema at Ithra, was joined by Charlene Deleon-Jones, Film AlUla Executive Director, Fatima AlBabtain, Film Financing Manager at Saudi Arabia's Cultural Development Fund, and Zeinab Abu Alsamh, General Manager of MBC Studios and CEO of MBC Academy.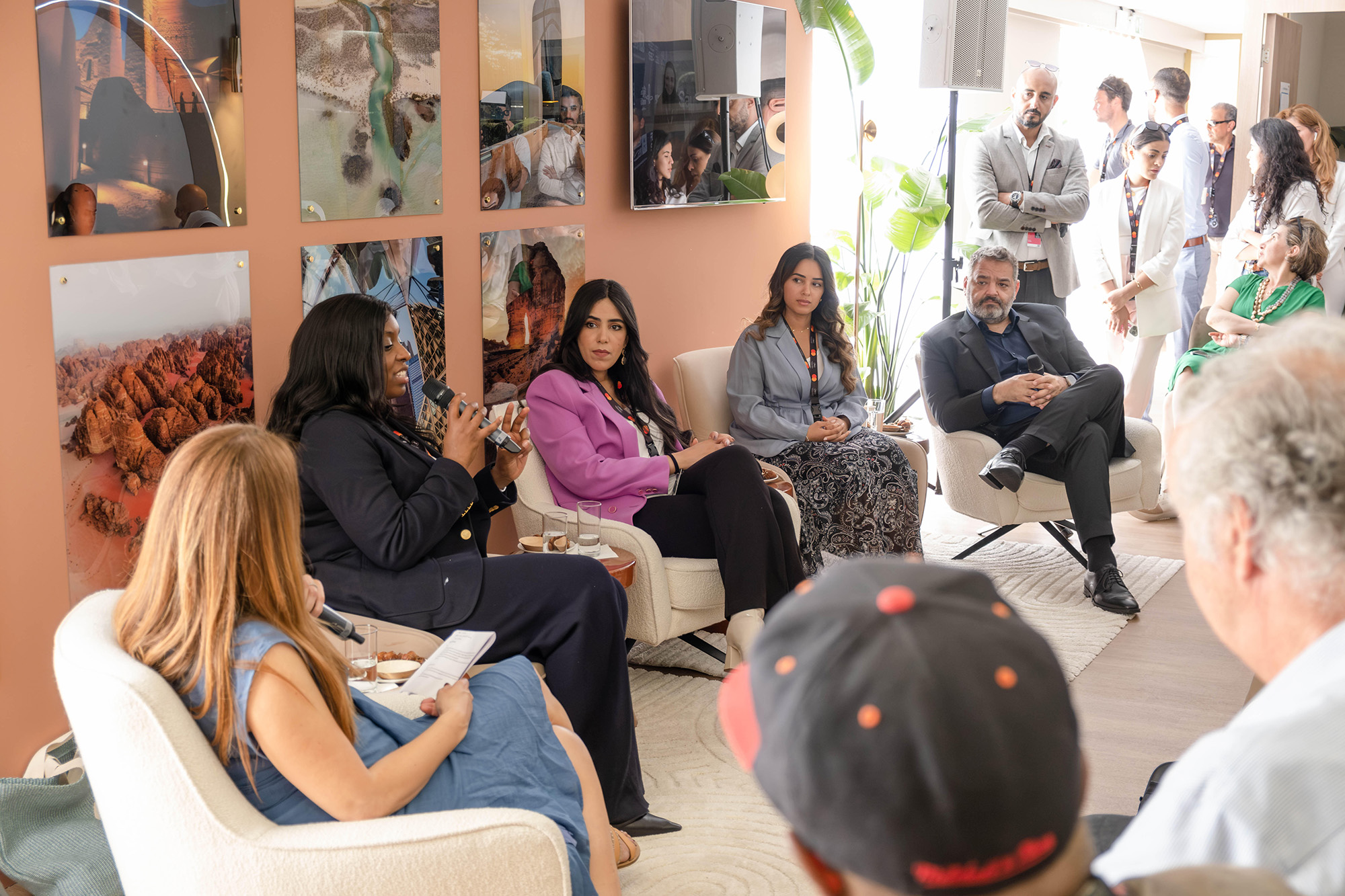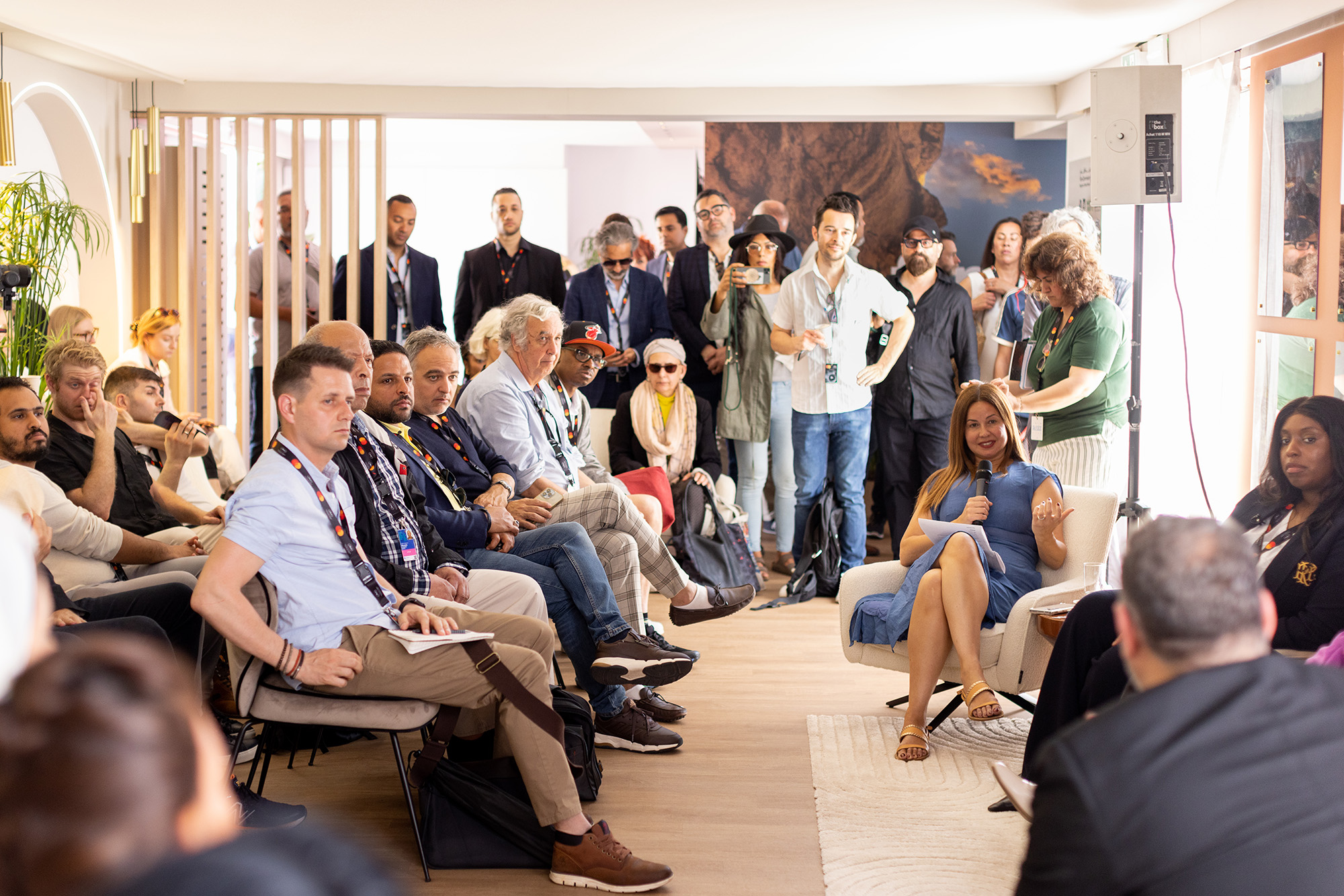 Through its presence at Cannes, the Saudi Film Commission (SFC), a body affiliated with the Ministry of Culture, sought to highlight the country's thriving film industry which is experiencing rapid growth at the box office and record development of film production activity in Saudi Arabia. The Saudi pavilion at Cannes showcased the entire film sector and media organizations—most of whom were represented on the panel discussion and also comprising the Red Sea International Film Festival (RSIFF), the Ministry of Investment of Saudi Arabia (MISA), and NEOM Media Industries.
Prior to Cannes, Abdullah Al Eyaf, CEO of the Saudi Film Commission said: "We are thrilled to return to the Cannes Film Festival following a successful year developing our local film industry offering as we strive to become a global hub for film production and talent. Saudi Arabia is now the fastest-growing box-office in the Middle East and there is a growing interest in local stories told through the eyes of our new wave of exciting filmmakers. We are here to collaborate on the international stage, establish worldwide partnerships, and showcase our offerings for shooting in the kingdom. And, of course, to celebrate cinema, of which it's truly gratifying to see a landmark number of filmmakers from the Middle East and North Africa included in the program this year."
Among those accomplishments, Ithra has produced more than 23 films, of which 15 have received local, regional and international awards. One of its latest, Valley Road by award-winning independent director Khalid Fahad, is currently showing in cinemas.
"Ithra Film Production supports Saudi Arabia's growing film industry by nurturing home-grown talent and fostering cinematic content creation," said Samman. "We invite international filmmakers to collaborate with filmmakers in the Kingdom and join us on our journey to accelerate talent and sector development in Saudi."
Telling the story of Saudi cinema at TIFF
This year, Ithra is making its debut at the 48th Toronto International Film Festival (TIFF), running September 7-17, where the Ithra Film Production's project, Hajjan, will have its world premiere. Watch out for my coverage of the film opening from the ground on meresofarabia.com.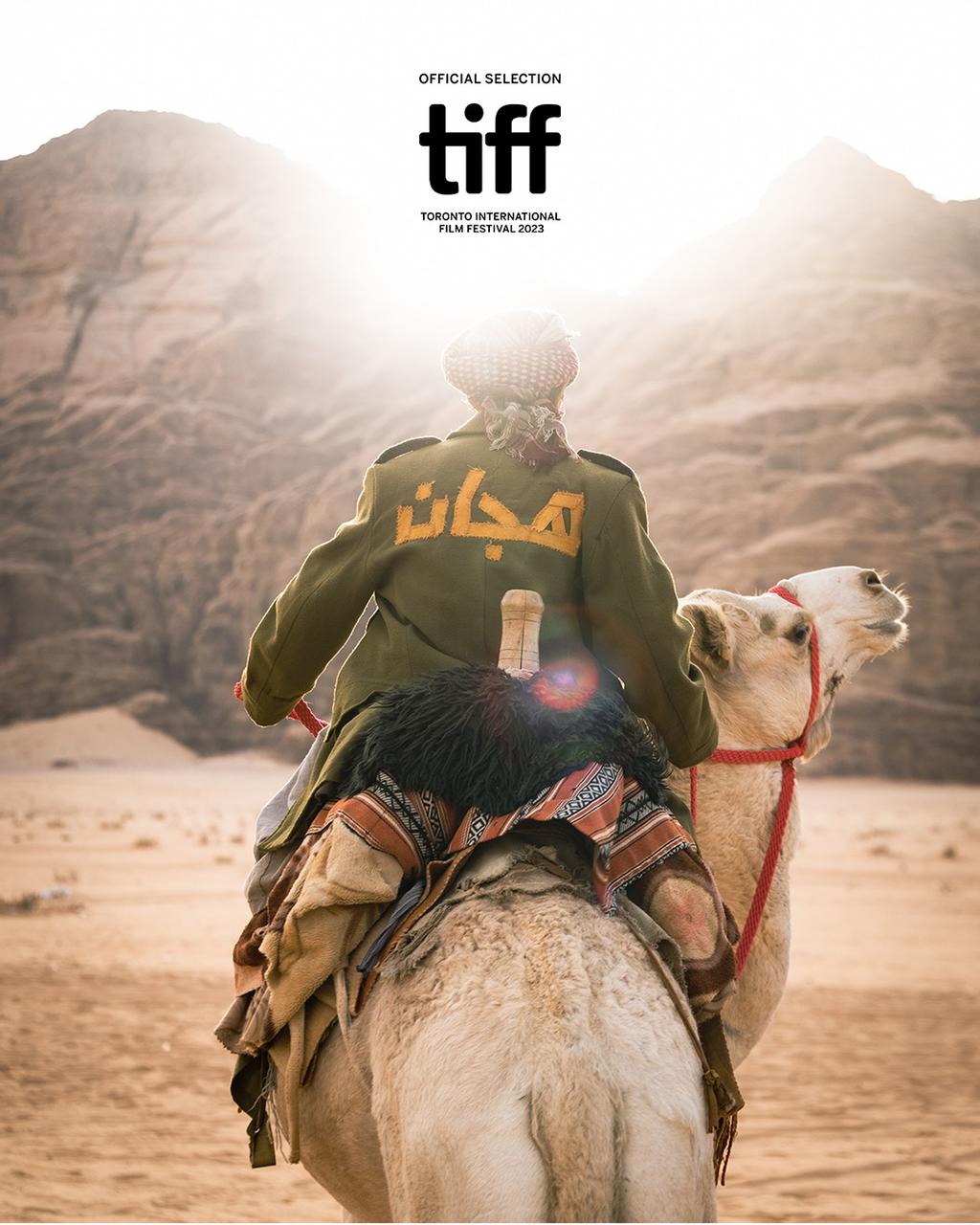 Hajjan film poster
Directed by Abu Bakr Shawky, and produced by Mohamed Hefzy (Film Clinic) and Majed Z. Samman (Ithra Film Production), the film tells the coming-of-age story of a young orphan and his camel who form a special bond. It was written by Mufarij Almijfil and Omar Shama, and features visual effects by Chadi Abo and a score by Amine Bouhafa. Hajjan stars Abdulmohsen Alnimr, Alshaima'a Tayeb and Omar Alatawi, who will shortly be seen in Desert Warrior opposite Anthony Mackie and Sir Ben Kingsley. Presented as part of TIFF's Discovery program, Hajjan is scheduled for wide release in 2024 – the UN's Year of the Camel.

"We are thrilled to present this universal story from a unique Saudi perspective to the world through Ithra Film Production," said Samman. "Our mission is to support Saudi Arabia's growing film industry by nurturing home-grown talent and promoting cinematic content creation.
"With the original film Hajjan, we aimed to tell a touching story about the bond between a boy and his camel. Camels are often misunderstood creatures that hold a special place in our hearts, and we wanted to convey this message with the help of a pan-Arab crew experienced in international projects. To achieve this, we collaborated with Film Clinic, one of the top indie film producers in the Arab region."

Samman added: "Going the extra mile, we also contributed to the development of the next generation of Saudi filmmakers by integrating aspiring Saudi talent within the international crew working on Hajjan. Through these efforts, we aspire to strengthen the film industry in Saudi Arabia and share our rich culture and stories with a global audience."

Hajjan is Egyptian-Austrian writer and director A.B. Shawky's second feature film. His debut, Yomeddine, was screened to critical acclaim at the 2018 Cannes Film Festival. Egyptian producer and screenwriter Mohamed Hefzy is one of the leading producers in the Middle East and Africa, with a filmography of more than 40 titles. Majed Z. Samman has produced two feature films streaming on Netflix (Last Visit and Zero Distance) and six short films.
Hajjan's screening schedule at TIFF:
Monday, September 11
Scotiabank Theatre
5:30 PM
Tuesday, September 12
Scotiabank Theatre
6:15 PM
Tuesday, September 12
Scotiabank Theatre
Press & Industry
9:40 PM
Friday, September 15
Scotiabank Theatre
Press & Industry
9:50 AM
Friday, September 15
Scotiabank Theatre
12:15 PM
---
Also see my stories from the Red Sea International Film Festival: