"What's the difference between a dream and reality?" That's the question viewers of Saudi film director Mohamed Al Salman's film Raven Song ask themselves. Recently premiering at the second annual Red Sea International Film Festival, Al Salman set the story in a bygone era of Riyadh two decades ago.
As we glean from the wonderful cinematic tale, the answer to the above existential question is that dreams and reality are the same. Fantasy and reality are interwoven and often travel alongside each other through undistinguished journeys between our conscious and unconscious realms. Essentially, they are both experiences in our brains.
Nasser, the protagonist, played exquisitely by Asem Alawad, who works as the front desk manager of The Dove Hotel, was diagnosed with a brain tumour. He becomes obsessed with a charming young woman who visits the hotel. One is reminded of the beauty and the beast as the awkward Nasser, teasingly called Raven by a companion, tries to find a way to get the attention of the mysterious object of his affection.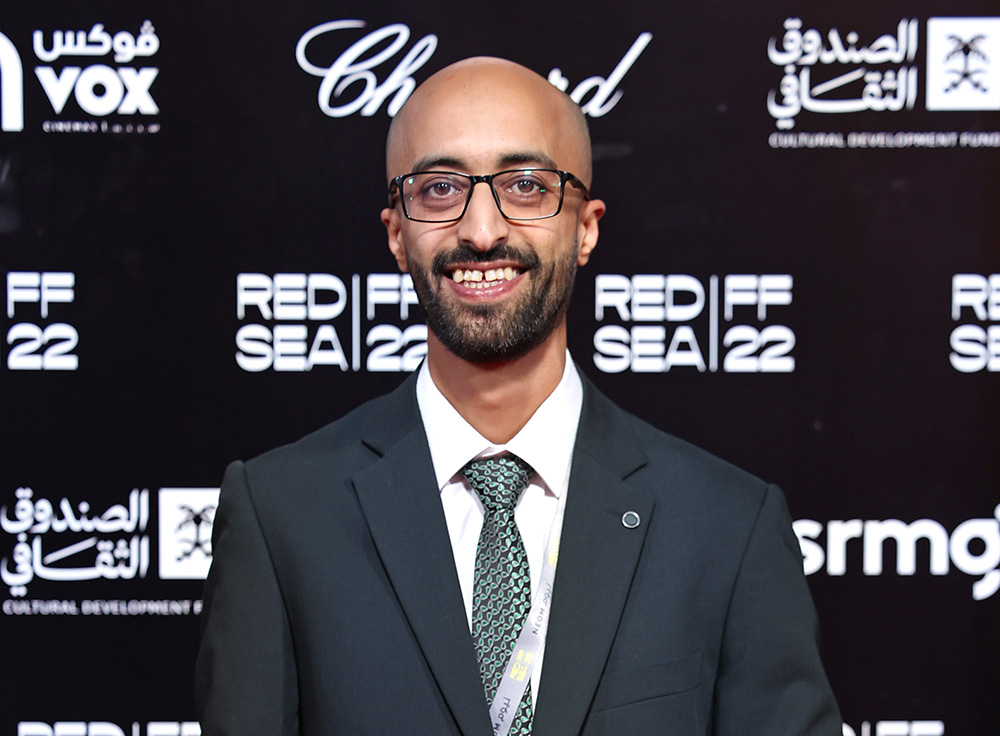 Actor Asem Alawad (Supplied photo)
Not wanting to miss a chance to make his romantic fantasy real, the engineering school dropout resolves to make a love connection before he undergoes a risky brain operation. His strategy is to do it through a poetic song.
Despite his doctor's advice, he's determined to continue living his life as normally as possible despite the side effects of his tumour. What if the impending surgery robs him of his ability to speak, walk freely and continue pursuing his dreams?
Perhaps his hallucinations straddling a hopeful reality are precisely what makes his earthly journey more bearable.
Raven Song is Mohamed Al Salman's first feature film following his earlier short films—which he began making in 2004. Following its opening at the Red Sea International Film Festival, Raven Song was submitted by Saudi Arabia for the Best International Feature Oscar.