Ever since moving to Saudi Arabia, I've wanted to visit the enigmatic flower men living in the southern provinces of the country and extending into Yemen. They're the descendants of ancient Tihama and Asir tribes dating back two millennia who are known for wearing colourful and distinctive flower garlands on their heads. They also sport an ornate traditional curved dagger, called the jambiya, over a colourful and multi-patterned wrap-around male skirt known as a futa.
I recently drove the over 800-kilometre distance south, along the seaside road toward the Yemeni border from my home in Thuwal, north of Jeddah. My destination was the port city of Jizan, the capital of Jizan Province.
The Arabian Peninsula's coastal plain running along the Red Sea is known as Tihama. The northern part is called Tihama Al-Hijaz, and the southern part is referred to as Tihama Asir. The latter is so-named because it crosses one of Saudi Arabia's southern provinces of Asir. Also, crossing the other small southern province of Jizan, on the way to the Yemeni border, Tihama Asir extends into Tihama Al-Yaman.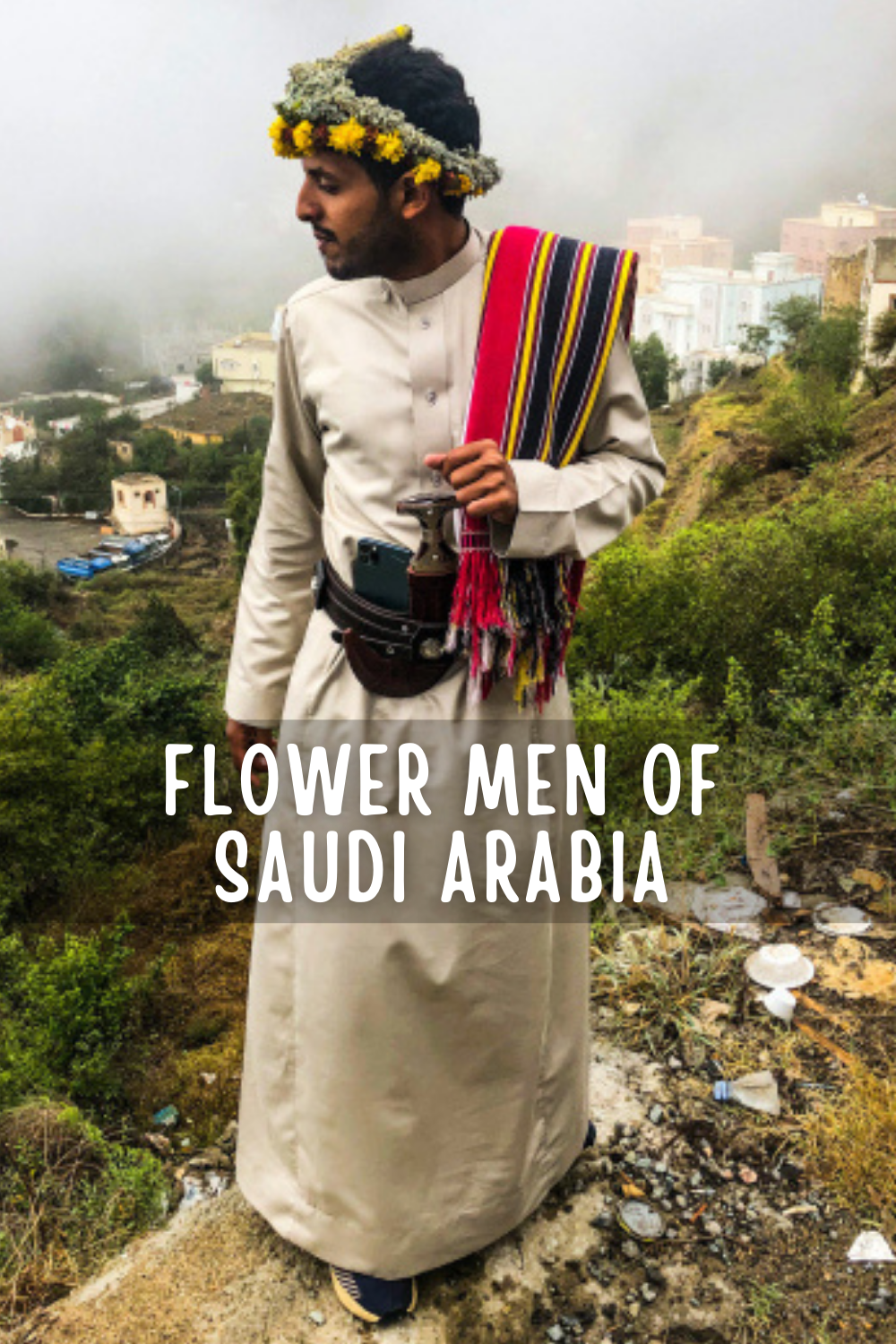 Share this story. Pin it!
Jizan Province is characterized by diverse climates and regional geography – with the coastal plains of Tihama to the west, sloping valleys and plateaus inland, and the majestic Sarwat Mountains to the northeast. The mountain temperatures are cool all year long. As a result, Jizan is home to several green wadis, including the very picturesque Wadi Lajab. It allows for the high-quality production of tropical fruits like mango, figs, and papaya.
The Sarwat mountain range, running from Jordan and extending to the Gulf of Aden, comprises many peaks reaching nearly 3,000 metres above sea level. It encompasses Asir and Jizan provinces' mountains of Qais, Sala and Abadel; near the Yemen border, as well as Fayfa, the Hashir Mountains, Mesyadah, Faqarah, Jabal El Aswad and to Alraith and Qahr mountains.
During this trip, I visited the mountains of Sala (Jebel Sala) and Fayfa.
Agrotourism on Jebel Sala
High upon Jebel Sala, sits an ancestral farm run by a friendly bearded man named Muthan Al-Wadani. "This farm belonged to my father, grandfather, great-grandfather, and beyond," as he proudly told me. Along with his son, Al-Baraa, he grows various crops on the farm, from papaya, coffee beans, bananas, and an aromatic dry green plant used in tea and to make ghee butter. Al-Baraa also uses the latter to make his wreath of fresh herbs and flowers.
In fact, there are over 2,000 types of flora available in the regions, such as marigolds, basil, jasmine, and fenugreek, from which the garlands are made. They're also used as medicine to fight colds and headaches.
As the Saudi Commission for Tourism and National Heritage (SCTH) aims to bolster tourism in the Kingdom, in line with the nation's Vision 2030 objective to diversify the economy, multigenerational farms like this are being granted licenses to develop their home and land as agrotoursim destinations.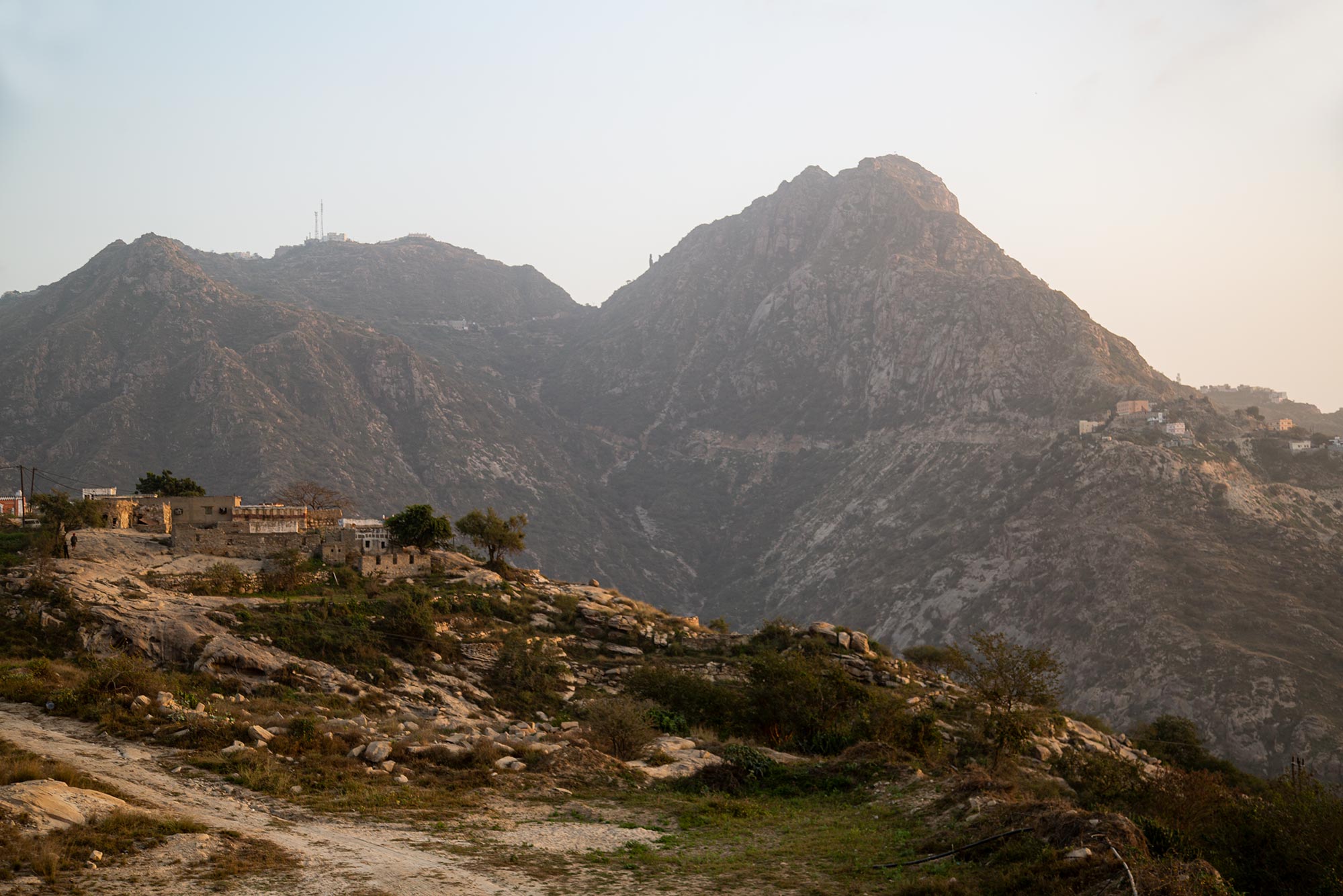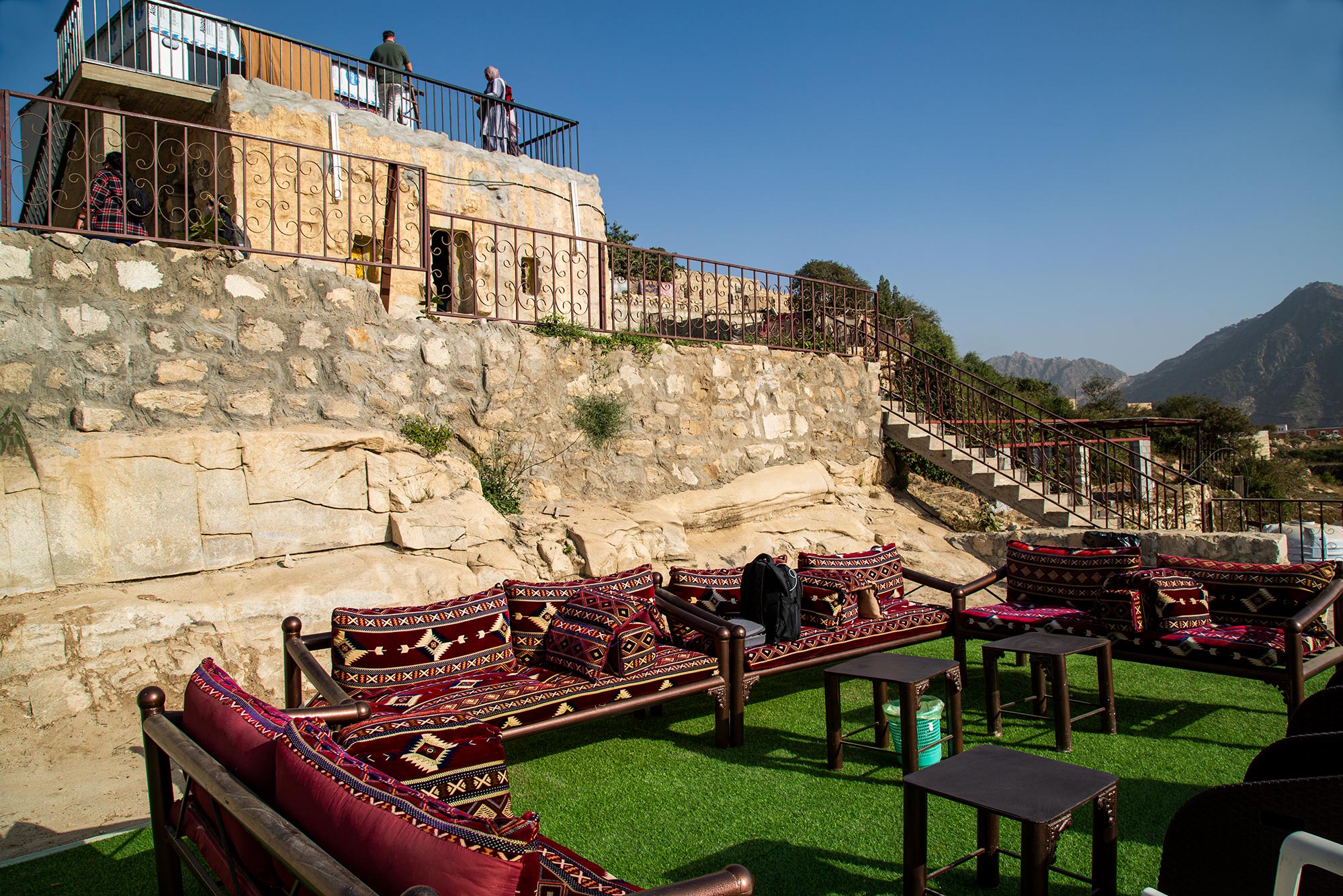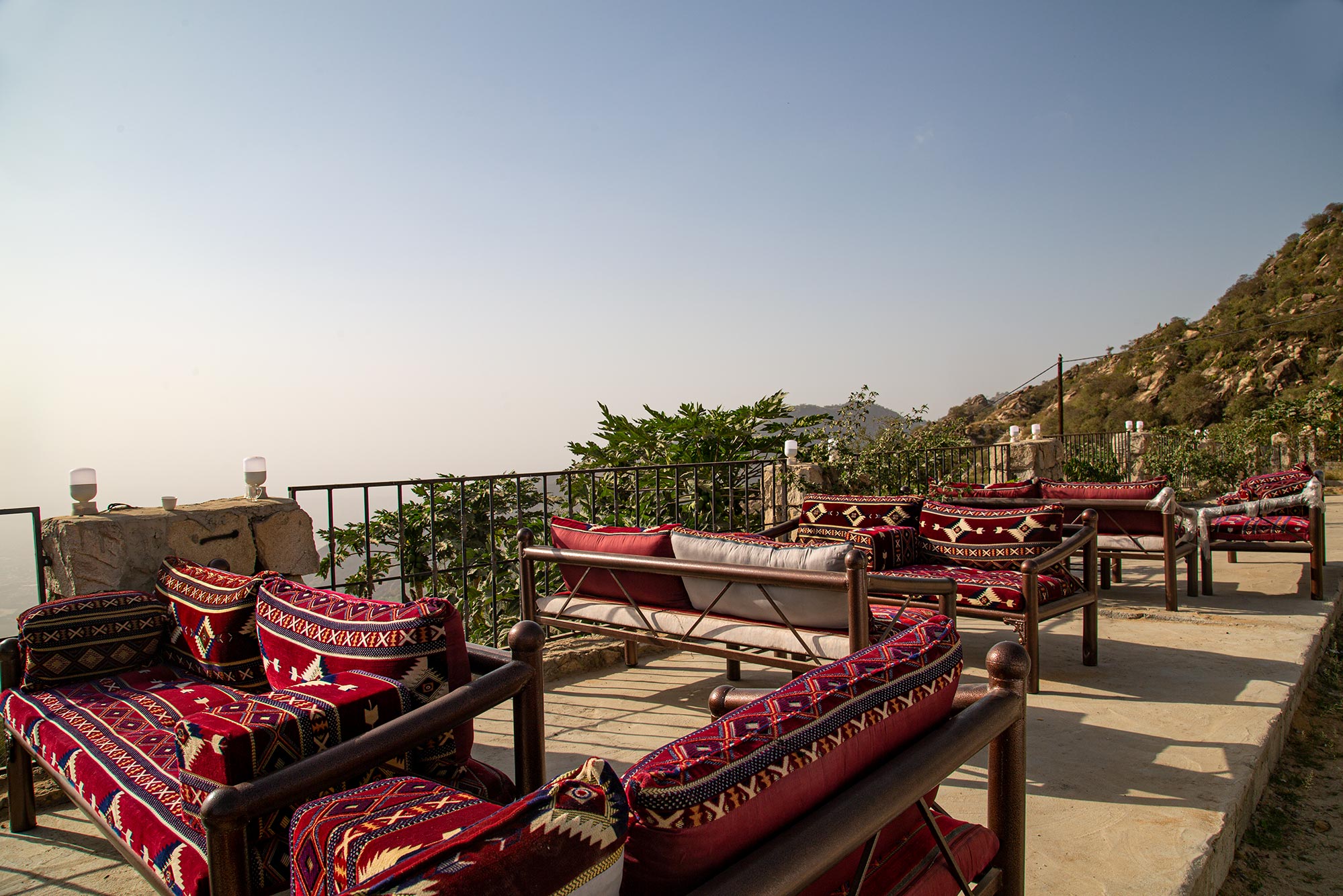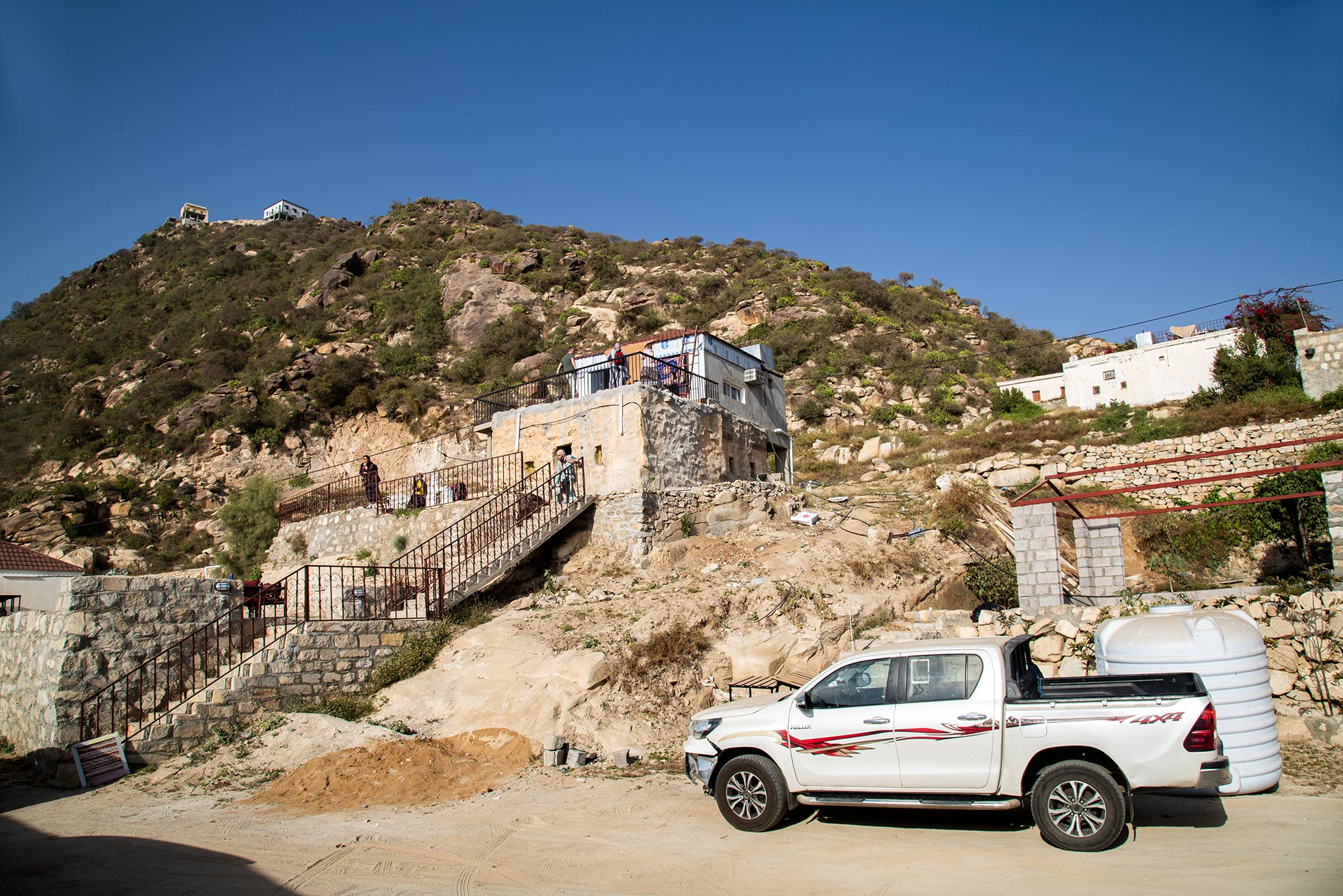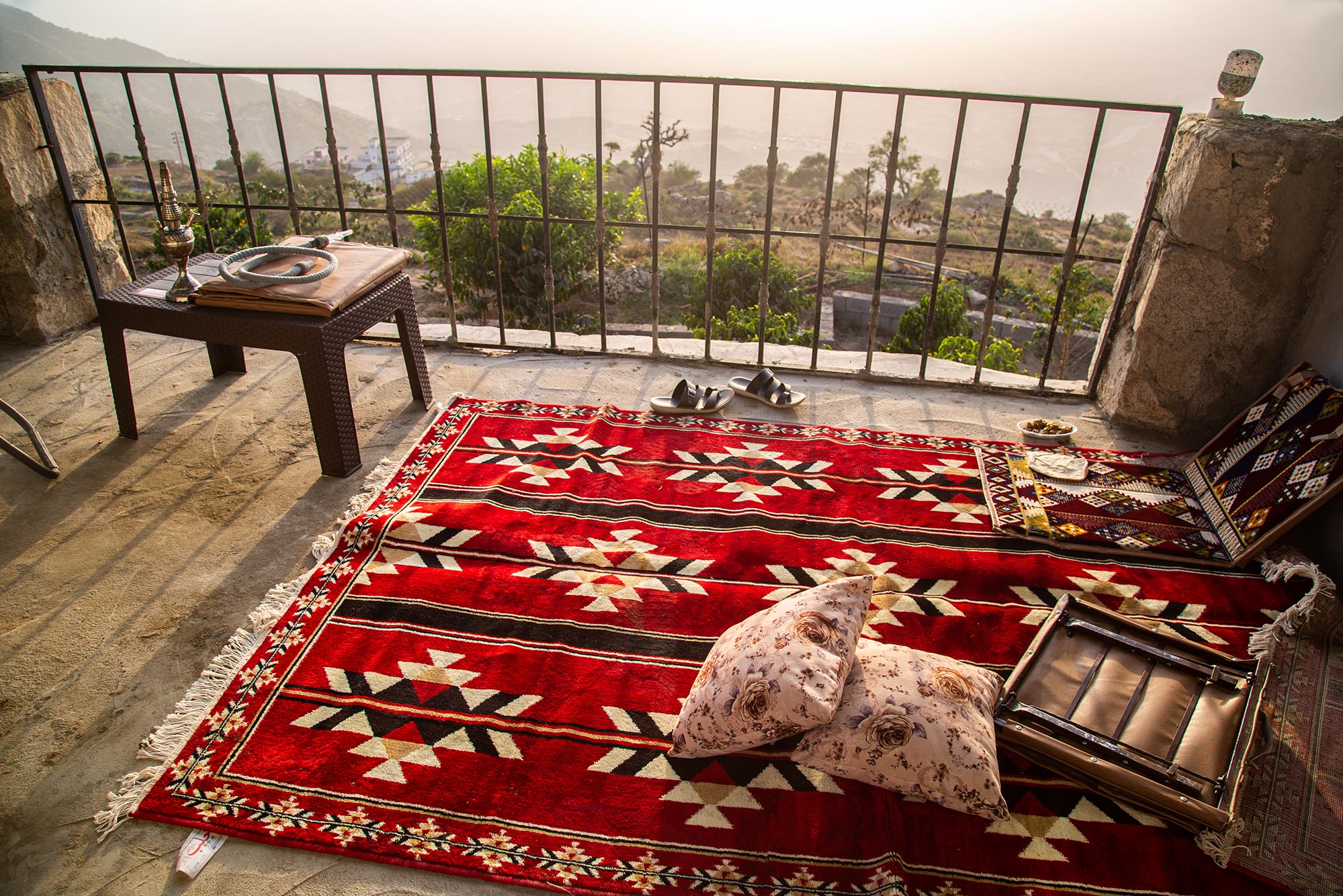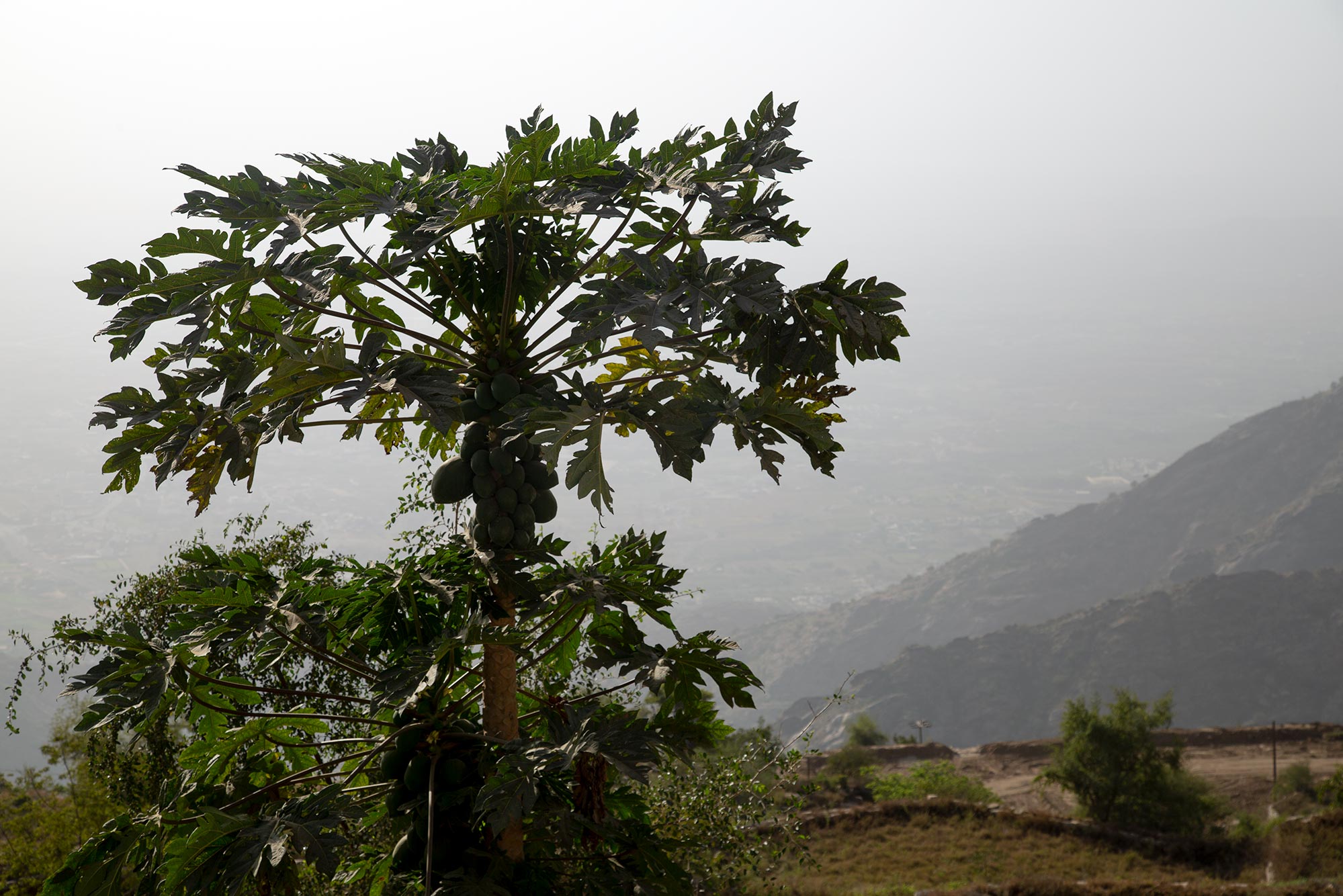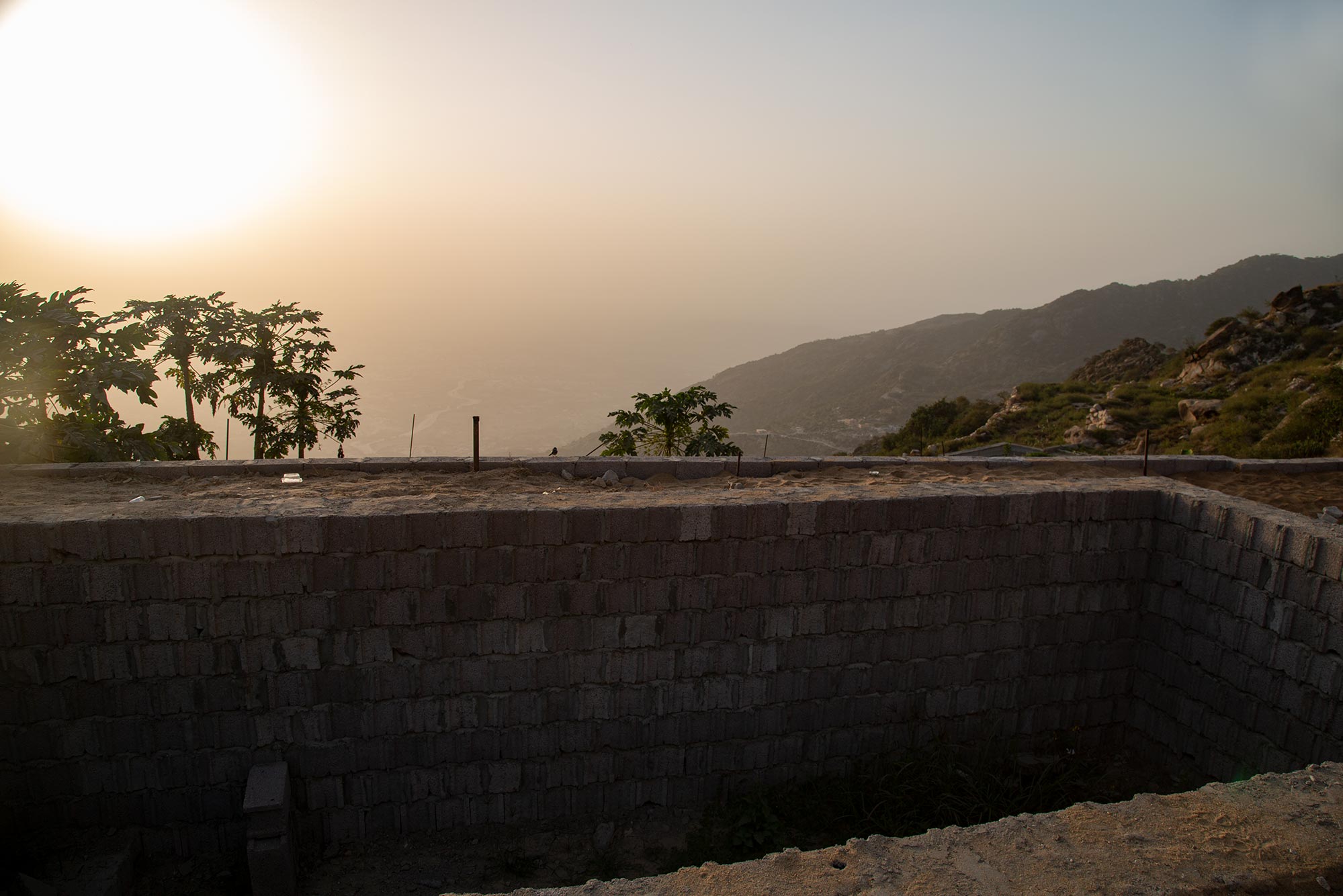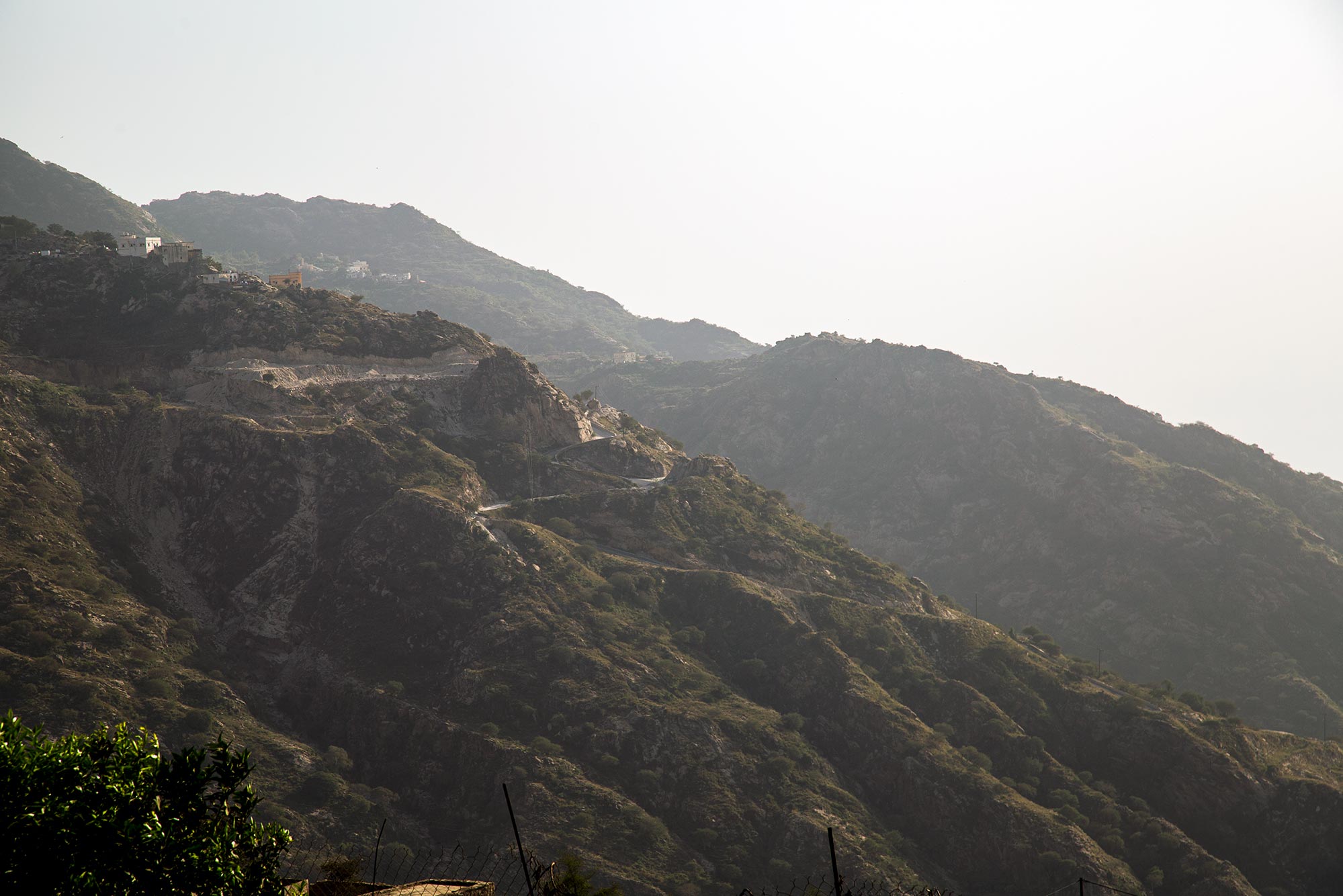 A beautiful terrace, including a few private booths, with traditional furniture, provides a breathtaking view of the green valleys below. Muthan and his son even built an infinity pool with mud bricks that fills up with rainwater. Another perfect spot to take in the beauty of the Southern Pearl, as Jizan is also known.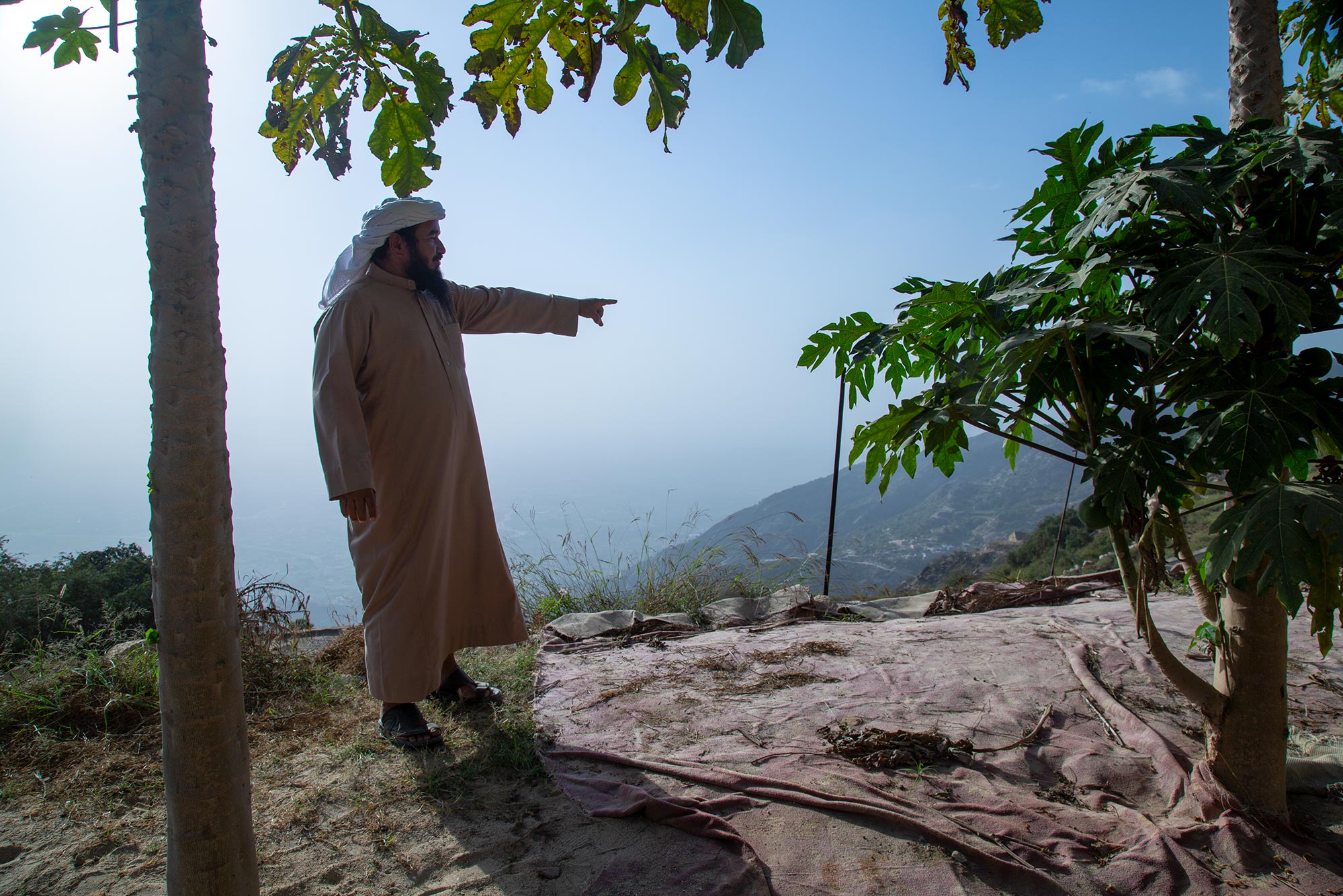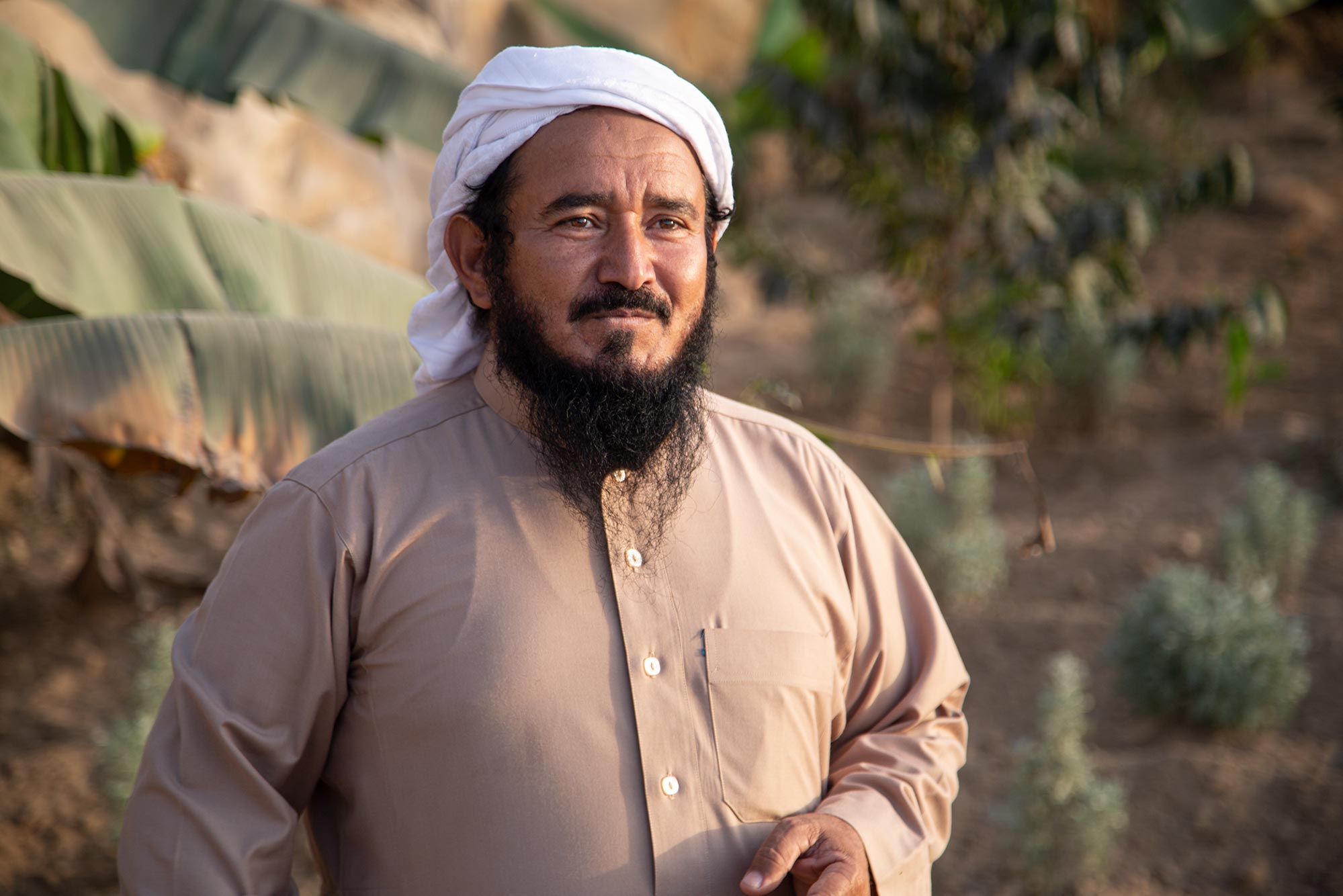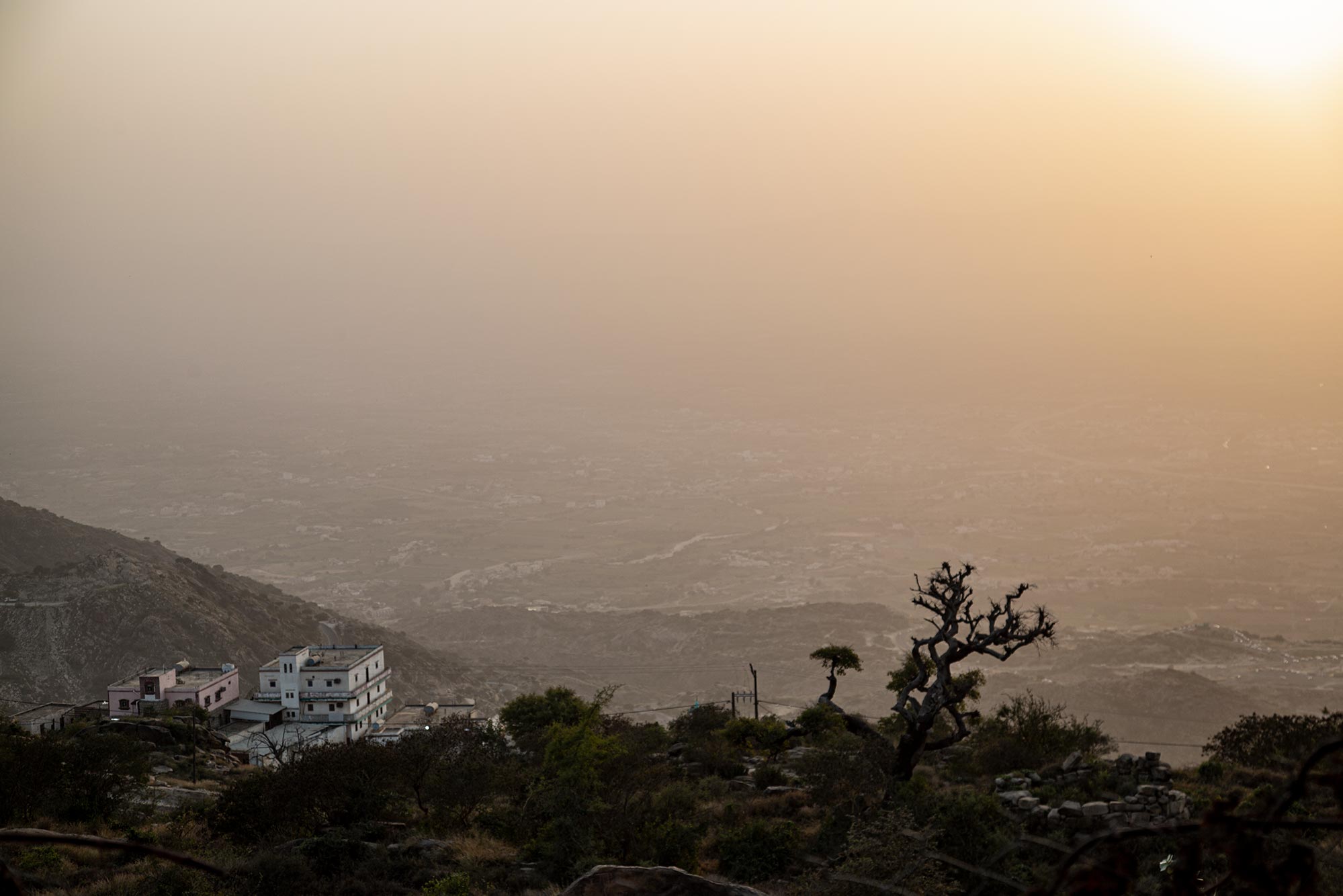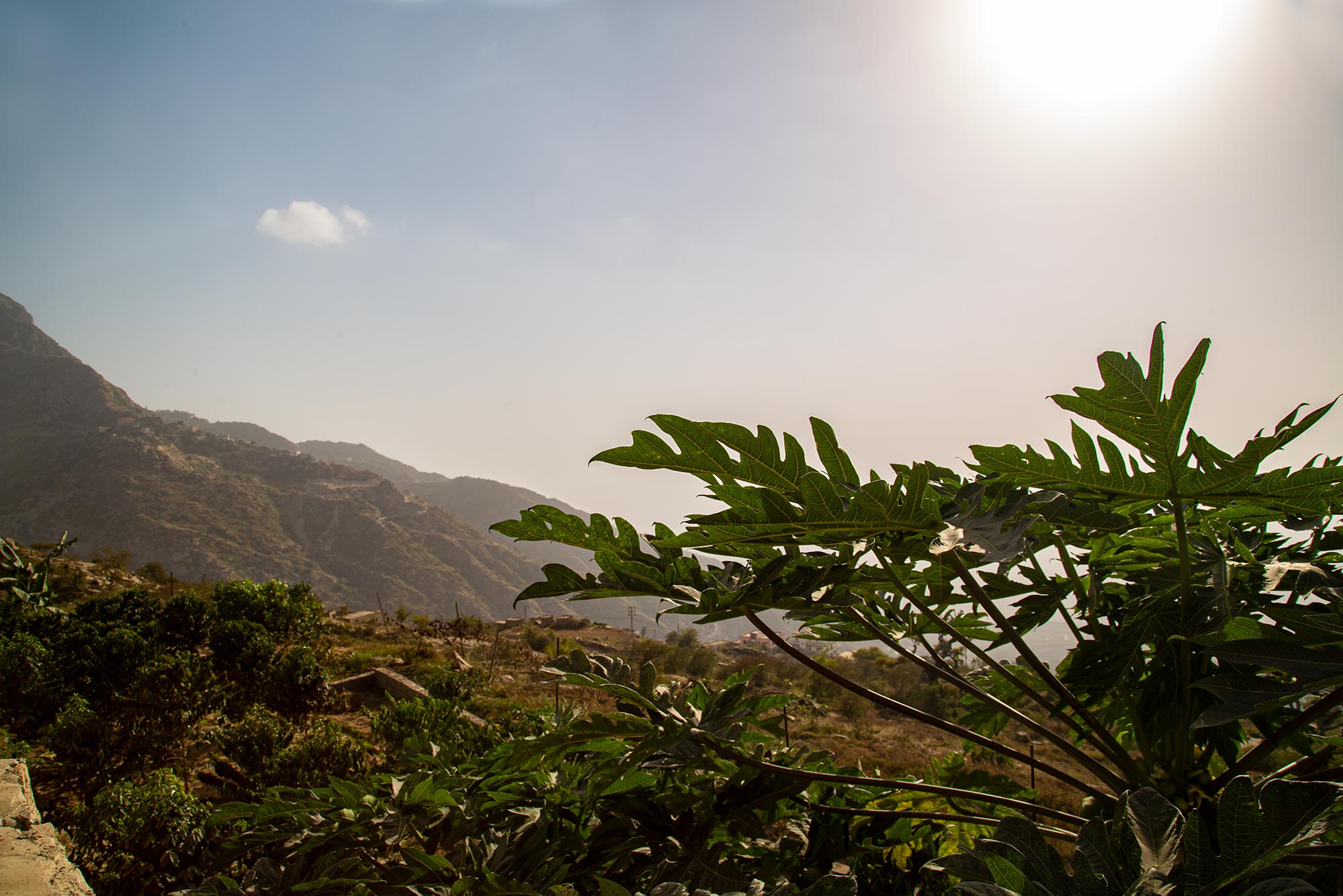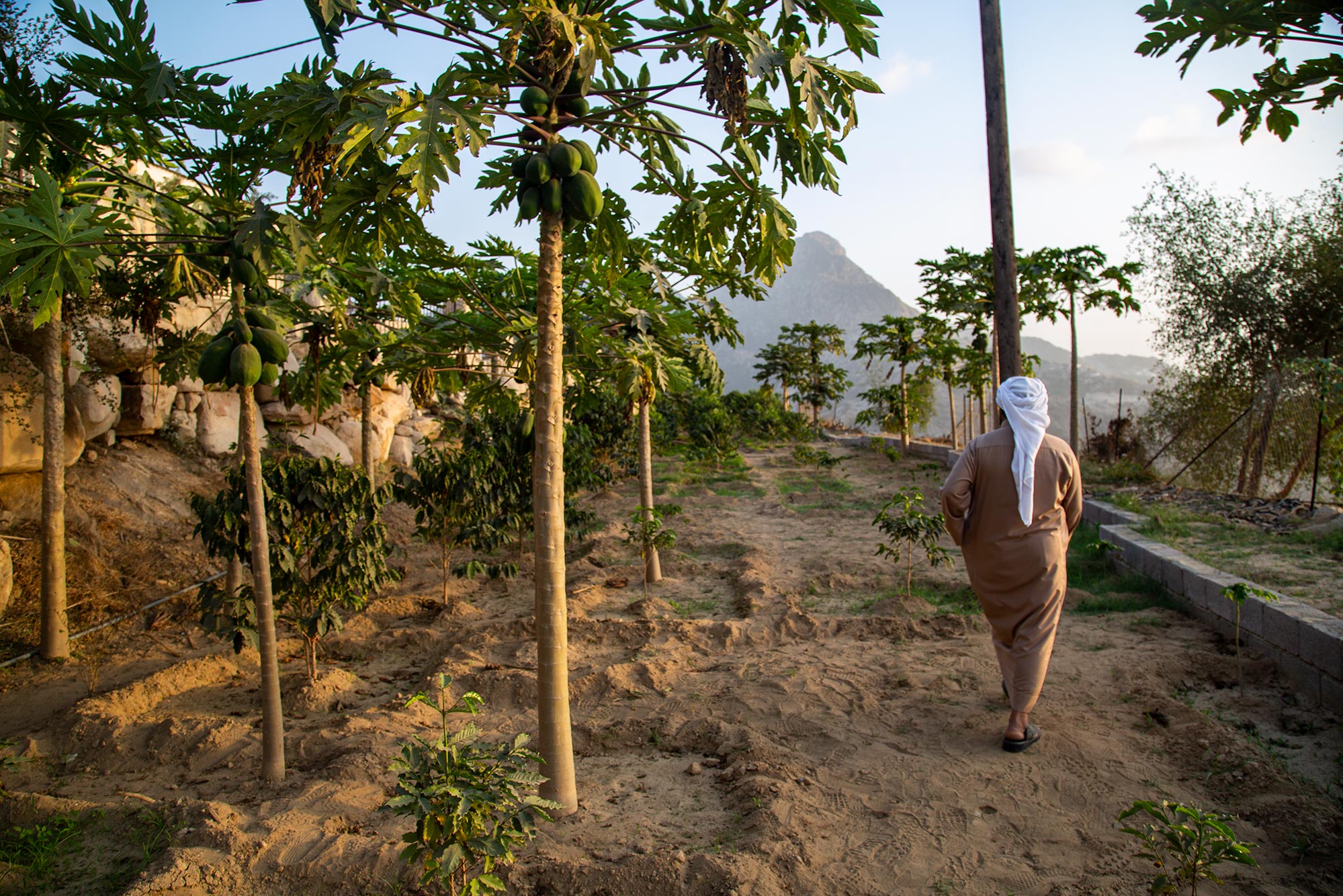 The inhabitants of these southern mountains rely mainly on agriculture as a source of income. As tourism develops, local homes are opening up to visitors – offering an authentic experience. Agrotourism, or farm tourism, is already a rapidly-growing niche in places like the Philippines, Canada, Australia and the United States. Saudi Arabia alone is home to over 250,000 farms.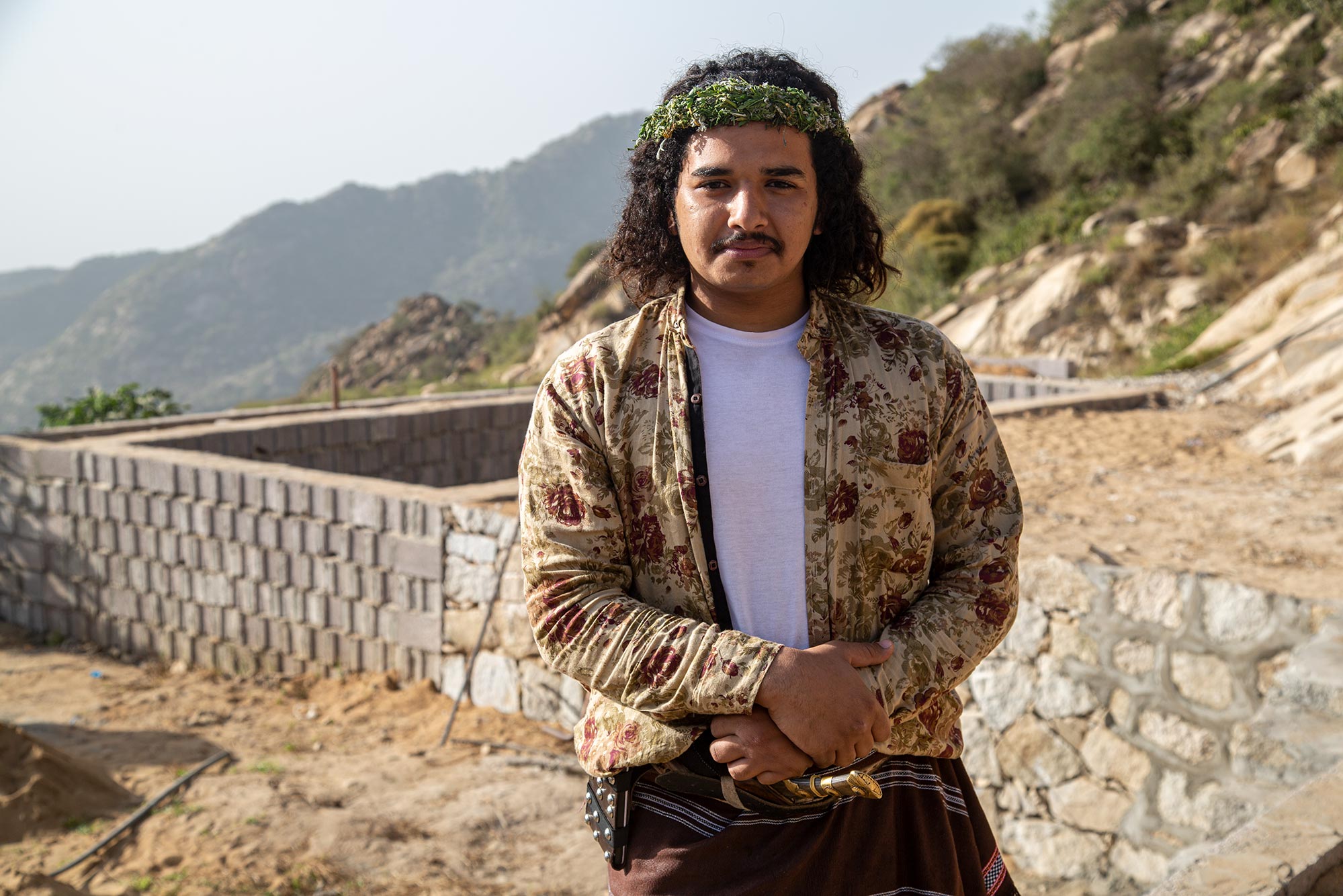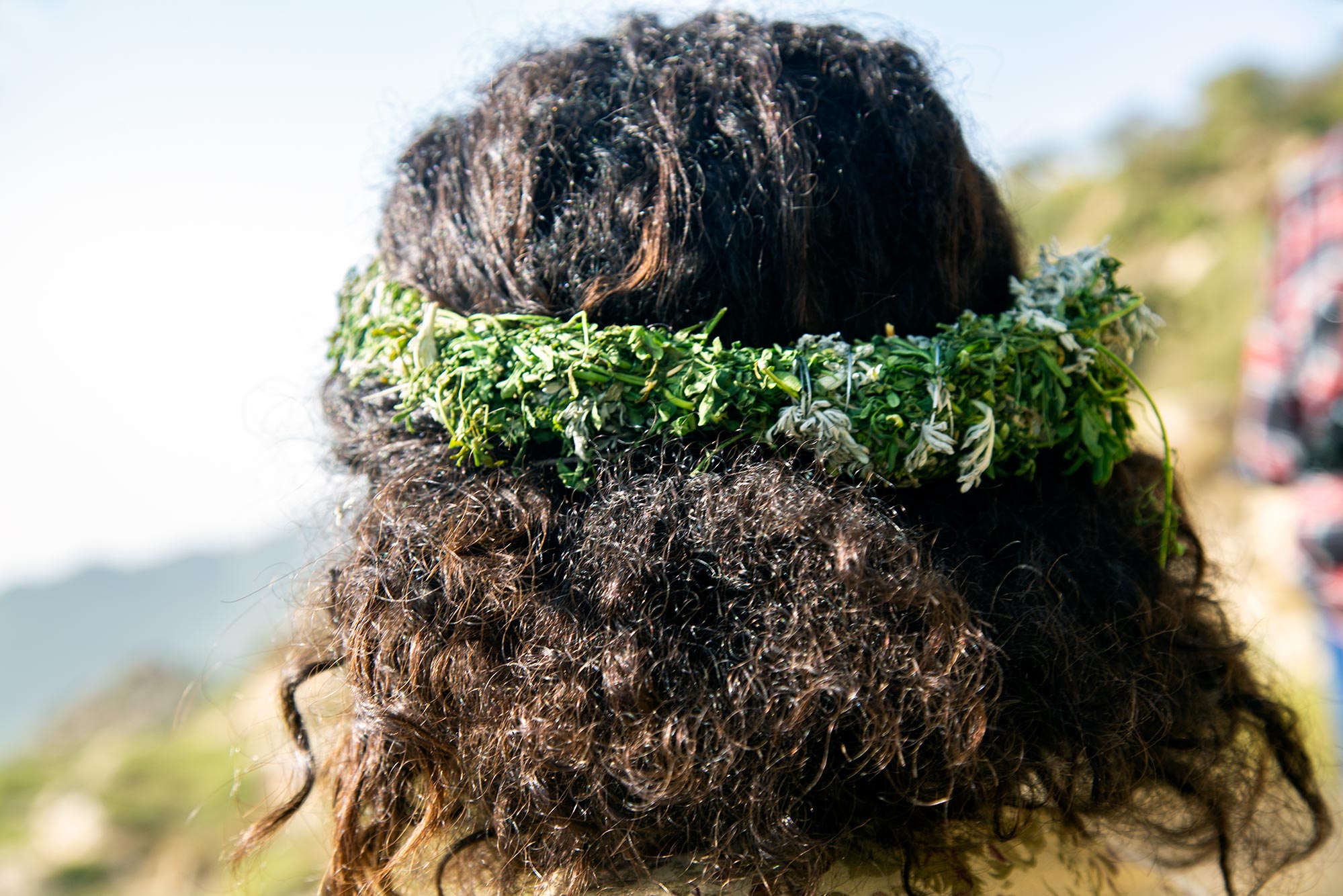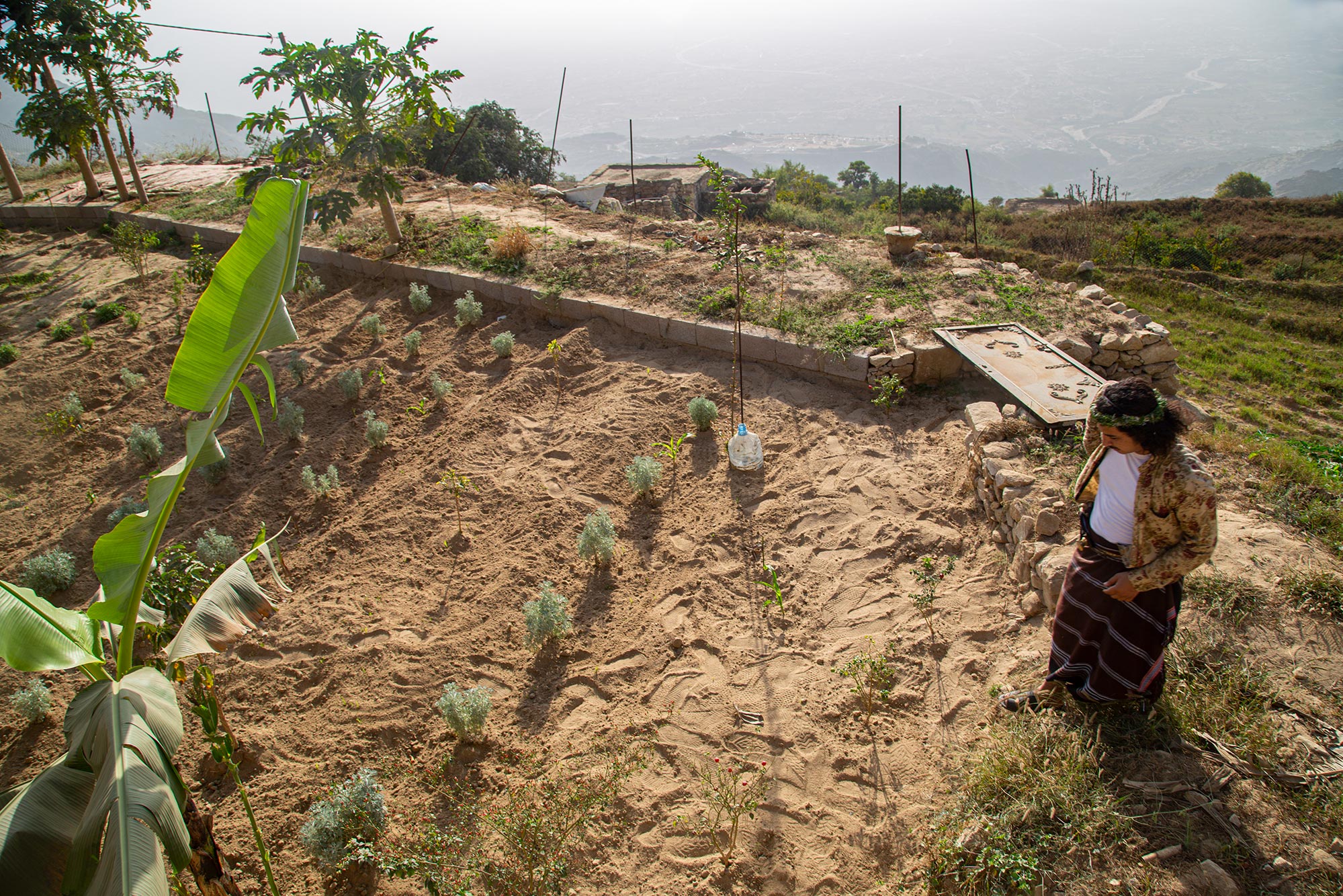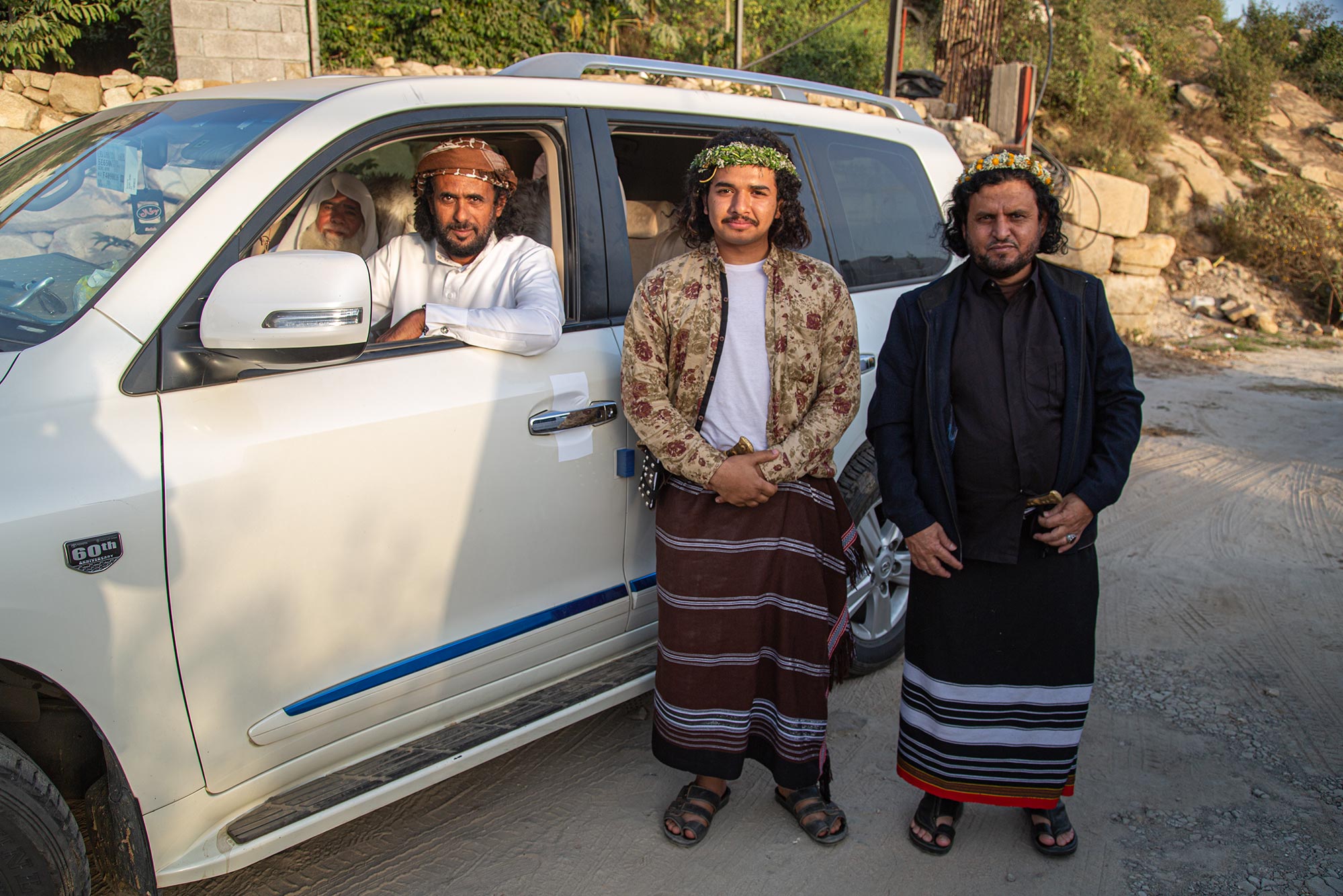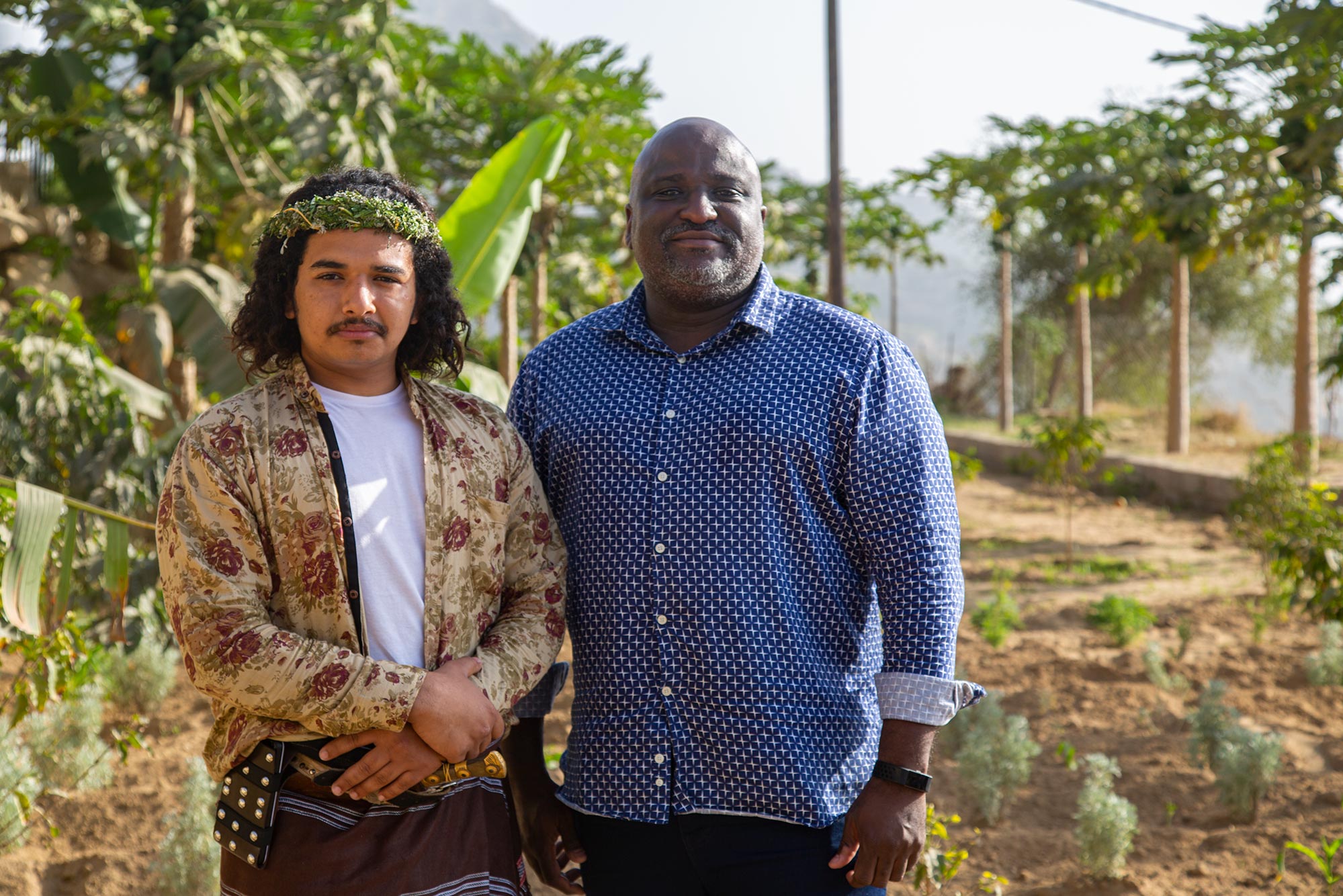 Fayfa Mountains: Saudi Arabia's Hanging Gardens
A jewel of Jizan Province, not far from Jebel Sala, are the stunning Fayfa Mountains (Jebel Fayfa). Peaking at over 2,600 metres above sea level, Fayfa offers lush mountain sceneries and fertile lands, making it an ideal environment for an active population of local farmers living and cultivating on an impressive number of green terraces built over centuries. Magical Fayfa bears several names, among them the "neighbour of the moon" and "The Hanging Gardens of Saudi Arabia."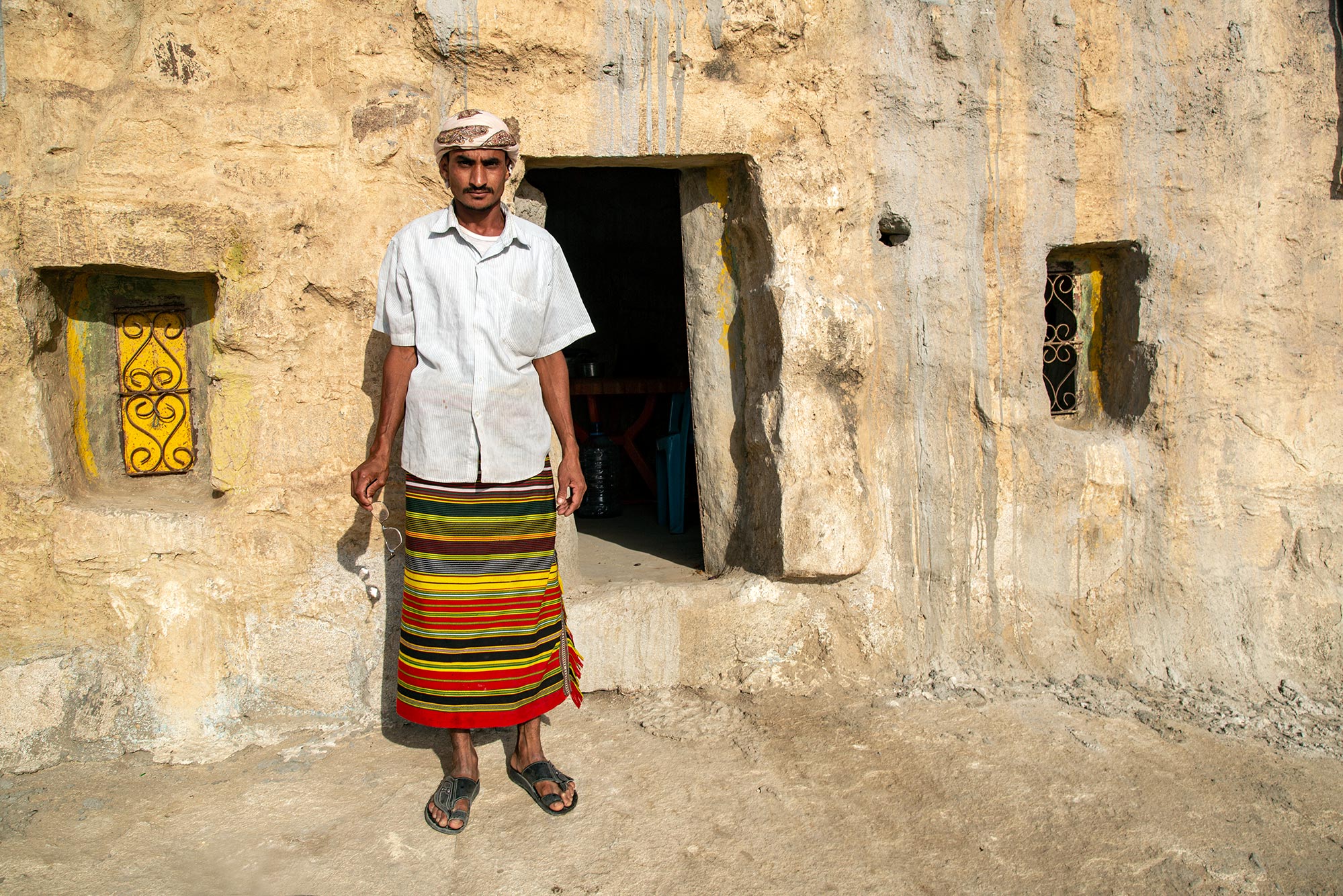 The Fayfa mountains are very steep. It takes nerves of steel for the uninitiated to navigate the winding and narrow roads leading up to the inhabited summits.
I was lucky to get a passenger-seat invite up the steepest ascents from a local young man named Bassam. He wore a particularly eye-catching festoon made of vibrantly-coloured flowers. The blaring music and his enthusiastic singing from the car made the ride up all the more enjoyable.
The views were truly out of this world.
Bassam and his family are also among the Jizani locals who are opening the doors of their home to visitors seeking to get a taste of the region's traditional life and culture. His aunt cooked a wonderful meal that was served as per local customs.
Floating above the clouds, their family home's open top-level offered a postcard vista of the fertile mountainous slopes dotted by dozens of homes and agricultural terraces.
Bassam shared and performed several songs and poems depicting his vibrant culture's tales, as well as about his own loves found and lost. He also explained some of the history and current practices around regional attributes like the jambiya and the long shoulder scarf worn traditionally.
In the olden days, removing the sharp curved dagger, the jambiya, from its sheath meant that blood would be spilled. Conflicts used to routinely occur between the different proud tribes from the 18 various mountain summits in the region. "But now, we have peace," Bassam said. "Today, the dagger is taken out mainly to dance during special celebrations," he added while providing a demonstration.
The shoulder scarf represents its wearer's pride. If a man took off his scarf and laid it at the feet of someone from whom he sought favour, this favour could hardly be refused. These gestures usually occurred during peace offerings between warring tribes.
Today, each of the 18 mountain summits is still the home of distinct tribes, each with its own sheikh. There's also an alpha-sheikh overseeing all tribes. Those ancient traditions still play a role in modern society and mores.
Going to Jizan?
Don't forget to wear a flower crown on your head.
Also, to get the opportunity to take in a real, local experience, a great place to start is contacting expert Saudi guide Khalid Sherbi.
My drive from Jizan back to Thuwal