The COVID-19 pandemic has drastically changed our lives — understatement of the century. Social distancing and prolonged confinement periods have affected our work lives, our relationships with our families, friends, neighbours and community members. In addition to adjusting our daily routines to accommodate working remotely and virtually connecting with coworkers, how we consume various forms of leisure, arts and entertainment — when we're not trying to get some work done — has also been transformed.
Famous DJs and artists amassed gigantic followings on their Instagram live feeds, attracting an impressive number of celebrities to their virtual parties, dance studios and group fitness gyms pivoted to offering classes online, and digital content creators of all sizes have found new ways of connecting with a captive audience on lockdown.
In a recent article, CBC Arts journalist, on-air host and Governor General Award-winning writer, Amanda Parris, highlights how artists and arts organizations are helping us get through this incredibly difficult time. Parris challenges us never to question the value of artists again. "[I hope] creatives who have kept us entertained and sane during this time are no longer taken for granted. I want a world where artists are respected and valued for their work and their worth," she said.
It's also evident that creatives and arts organizations have been hit hard by the pandemic. With theatres, venues and bars, galleries and studios closed, they are facing dire circumstances as their already precarious revenue streams have suddenly ground to a halt. Moreover, the cancellation of events, concerts and festivals affects not only the artists themselves but also the rest of us who enjoy and support these cultural experiences.
The exhibition will not be socialized
So what happens to the world's biggest festival of public photography installations in the age of social distancing? That's the question I asked myself shortly after I interviewed the executive director of the annual Scotiabank CONTACT Photography Festival, Darcy Killeen, as the coronavirus pandemic suddenly upended our lives. See the podcast interview, both in multimedia and audio-only versions, below:
Typically spanning the entire month of May in Toronto, the CONTACT festival features over 1,000 Canadian and international lens-based artists presenting their work in over 250 exhibitions. The audience of 1.8 million art/photography enthusiasts, many of whom travel to Toronto from around the world for the experience, convene around a mix of public installations, outdoor billboards, and an extensive network of participating galleries, museums and arts organizations.
In response to the COVID-19 crisis, the hardworking CONTACT team had to adapt the annual festival to the new reality — recognizing that the health, safety and wellbeing of the dedicated festivalgoers are paramount.
Many of the exhibition venues also remain closed for the foreseeable future. So, in recognition of the enormous amount of work, dedication and commitment from everyone involved in planning the festival and exhibiting, the 24th edition of the Scotiabank CONTACT Photography Festival is currently available as an online experience. The organizers are now exploring the feasibility of moving forward with the city-wide festival's exhibitions, on a case-by-case basis in the future, following public health and safety guidelines.
The photographers
Having worked for nearly a decade in various buildings in Toronto's financial district — some of them like Brookfield Place actually hosting the annual CONTACT public installations — I've looked forward to the unique photographic experience every year. I'm always particularly struck by the powerful photojournalism on display.
So, I'm particularly grateful to have the opportunity, thanks to the CONTACT press team, to help share this innovative photographic exploration — tackling diverse subjects of importance — with a global virtual audience through my online platform.
Several of the featured artists (Laia Abril, Fatma Bucak, Persijn Broersen and Margit Lukács, Kim Hoeckele, Maria Hupfield and Jason Lujan, Miao Ying, and Tereza Zelenkova) are showing for the first time at this year's festival.
Alberto Giuliani | Brookfield Place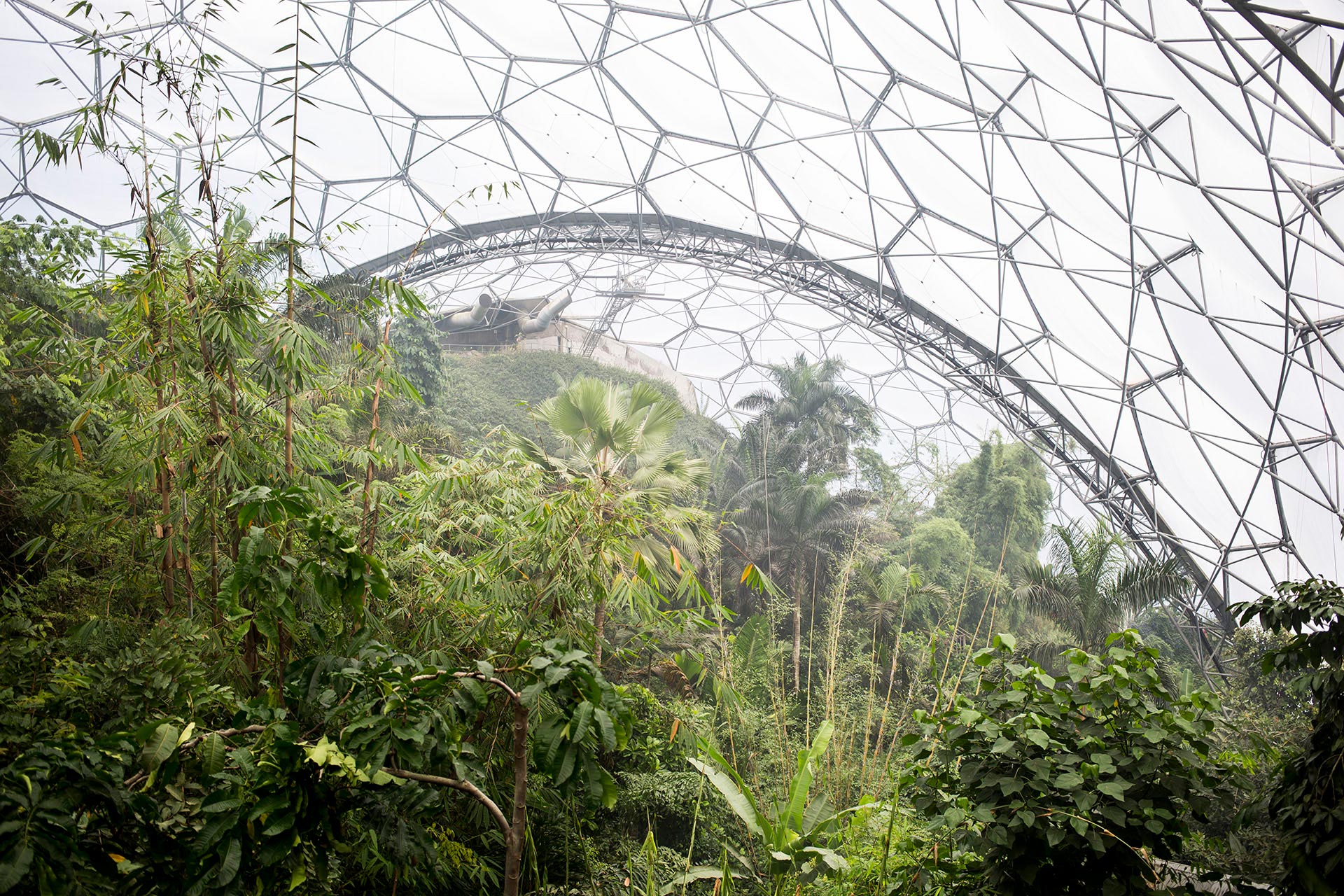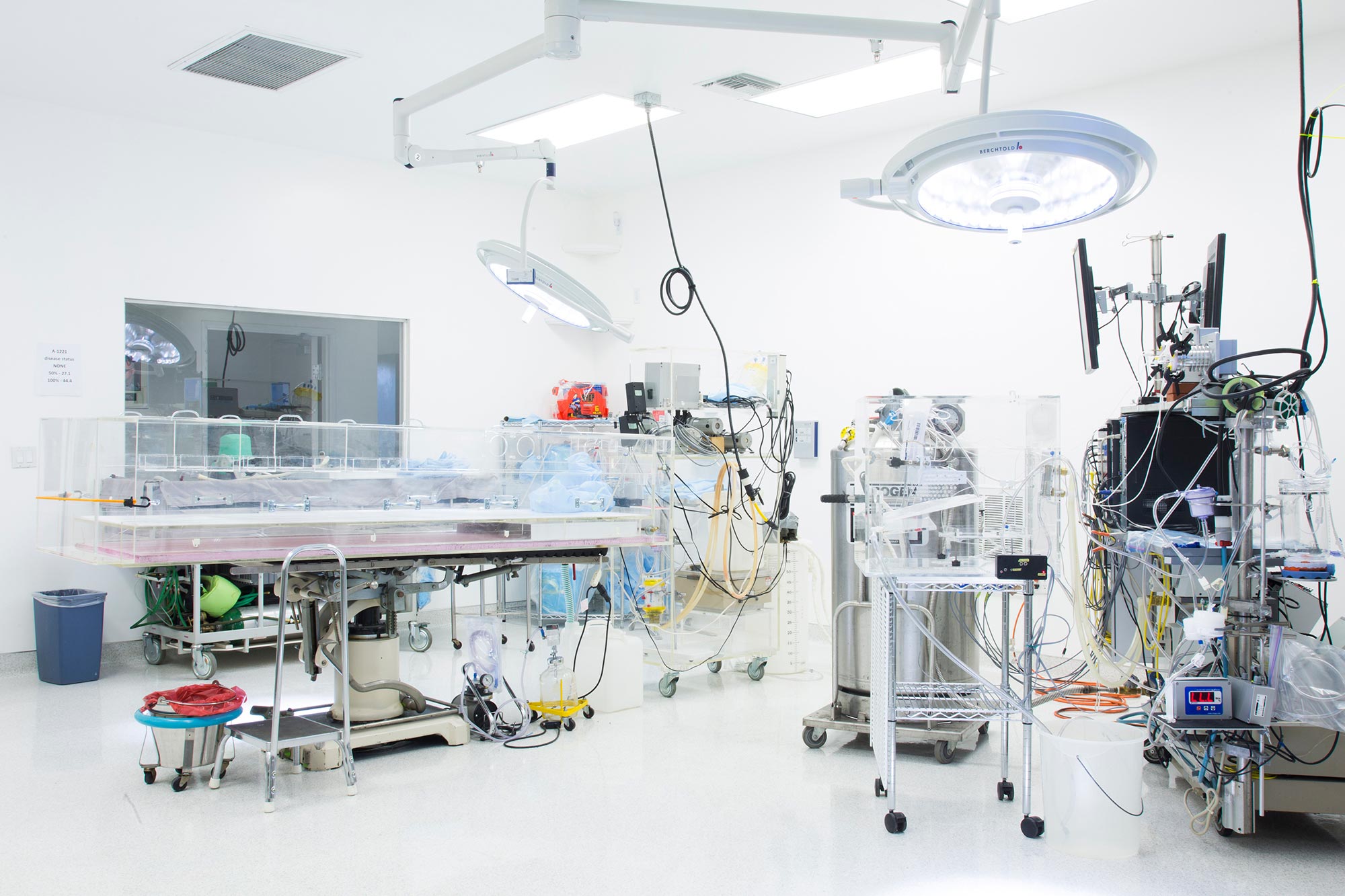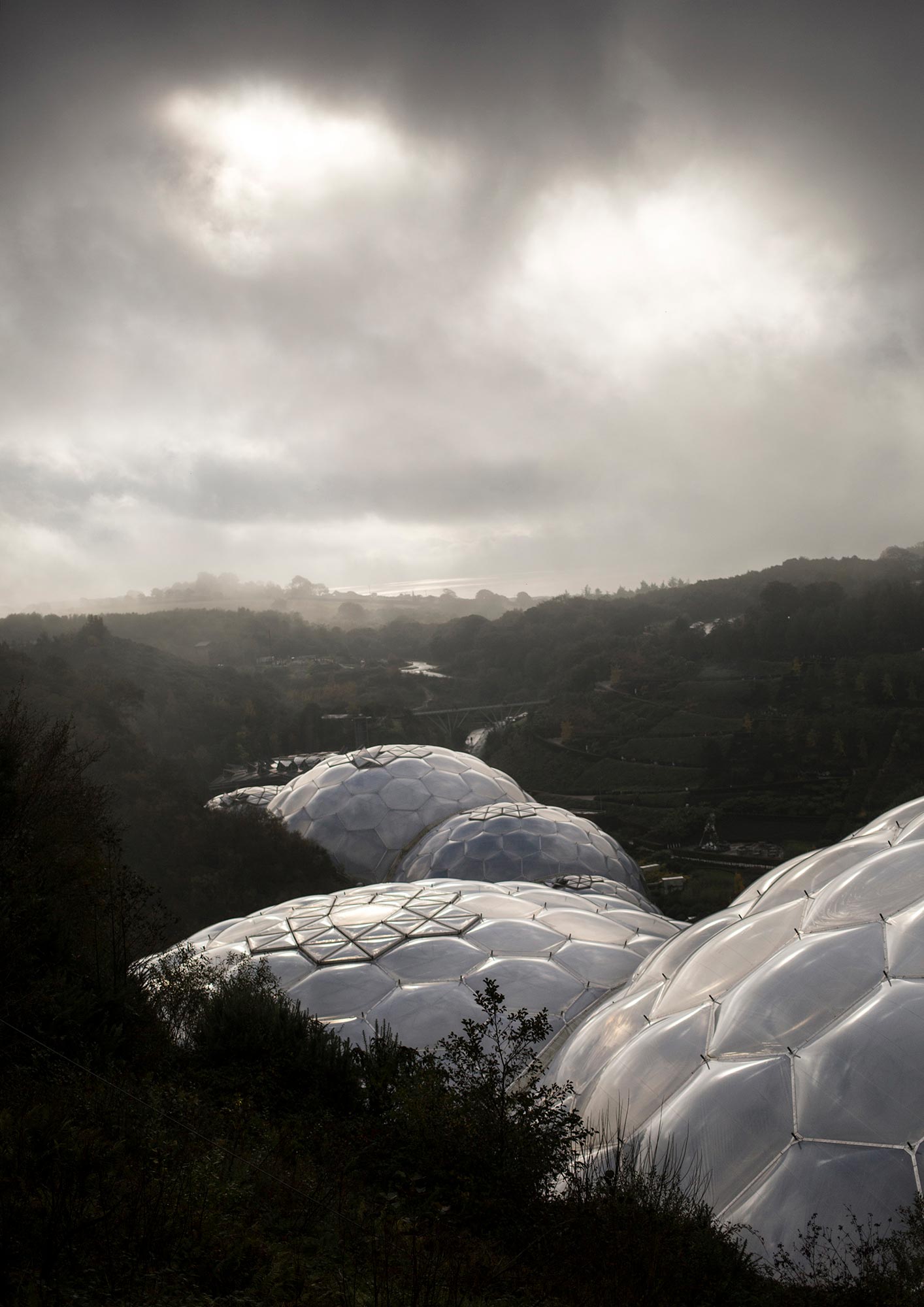 Alberto Giuliani, Eden Projects biospheres, Cornwall, UK, 2017. Courtesy of the artist.
Alberto Giuliani, The operating theatre of the cryopreservation company ALCOR Life Extension Foundation in Scottsdale, Arizona, 2017. Courtesy of the artist.
Alberto Giuliani. Eden Project biospheres, Cornwall, UK, 2017. Courtesy of the artist.
"Telling stories is my mission," says Italian photographer and journalist Alberto Giuliani. His photographs and stories can be found in some of the world's best-known magazines like Vanity Fair, GQ and Marie Claire. He's also authored several books and has taught storytelling at Italian film schools. As part of his CONTACT exhibition, he captures a truly unique series biospheres located in Cornwall, UK, containing a tropical forest. Known as the 'Eden Project,' the biospheres are the brainchild of former musician Tim Smit. First conceived as a concept in 1995, it first opened its doors to the public in 2000.
Guiliani's photographs are part of his photography project titled: Surviving Humanity (2018) — which took him across many countries during a two-year period. He sought to explore the themes of the environment, climate change, and population growth as they all play a crucial role in the future of humanity. His work sheds light on the work scientists are doing around the globe to tackle these challenges facing humankind today and tomorrow.
Tereza Zelenkova | CONTACT - Campbell House Museum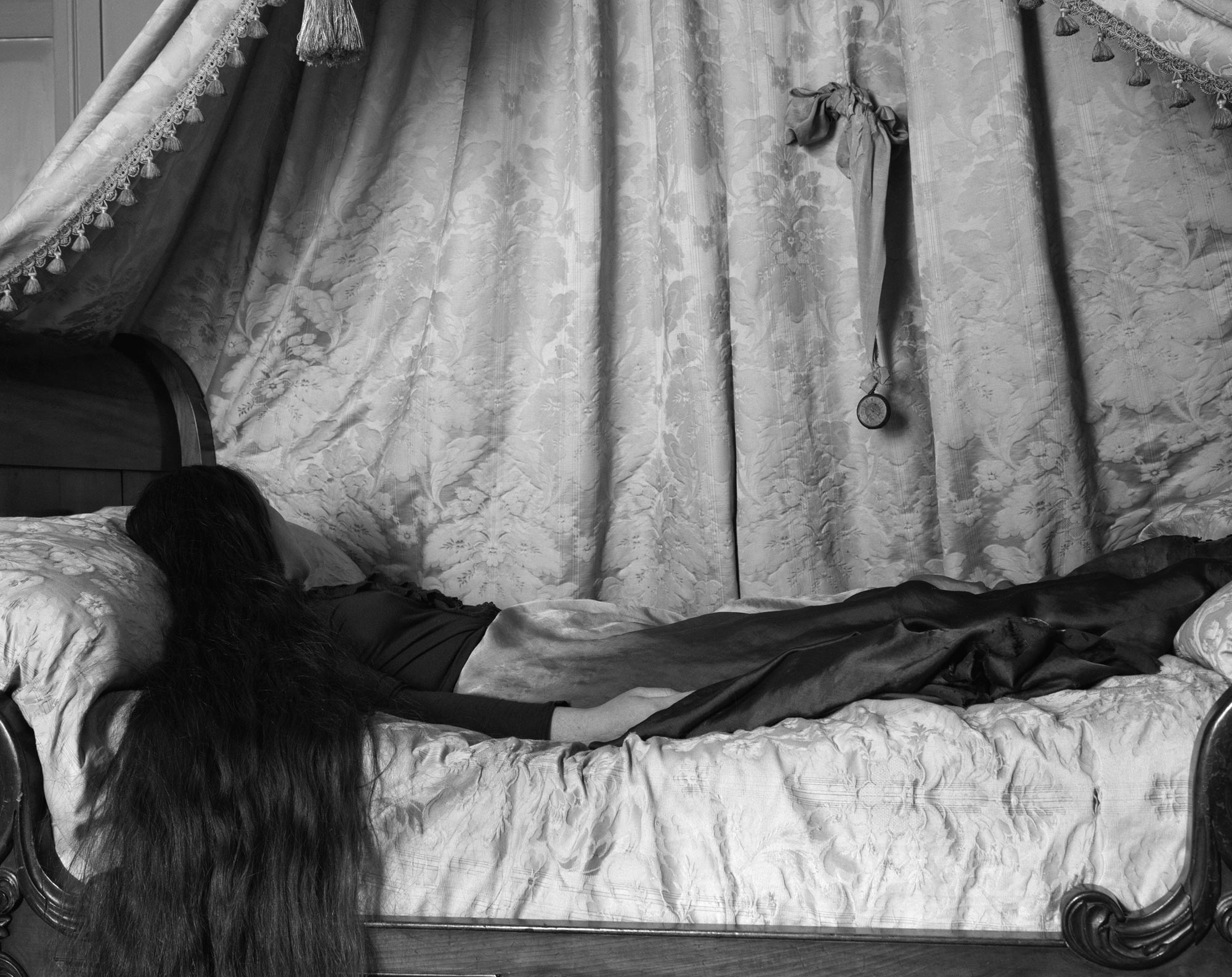 Tereza Zelenkova, Oratory, 2017. Courtesy of the artist and Ravestijn Gallery, Amsterdam.
Tereza Zelenkova, Chamber of Solitude, 2017. Courtesy of the artist and Ravestijn Gallery, Amsterdam.
Tereza Zelenkova was born in the Czech Republic but calls London, England, home today. She earned her BA (Hons) in Photographic Arts from the University of Westminster in 2010 and obtained her MA in Photography from the Royal College of Art in London in 2012.
Follow her #theessentialsolitude hashtag on Instagram, highlighting her 'The Essential Solitude' (2018) series. Her photographs are often inspired by literary works from 19th-century authors like French poet Charles Baudelaire (a Goth icon suitable for the themes of death and the sacred underpinning her work). The basic idea is that solitude is often a requirement for creating and experiencing works of art. Zelenkova also blends in a dose of mysticism in her photographs — which mainly comprise of black and white analogue photography.
Aaron Jones & Ebti Nabag | Doris McCarthy Gallery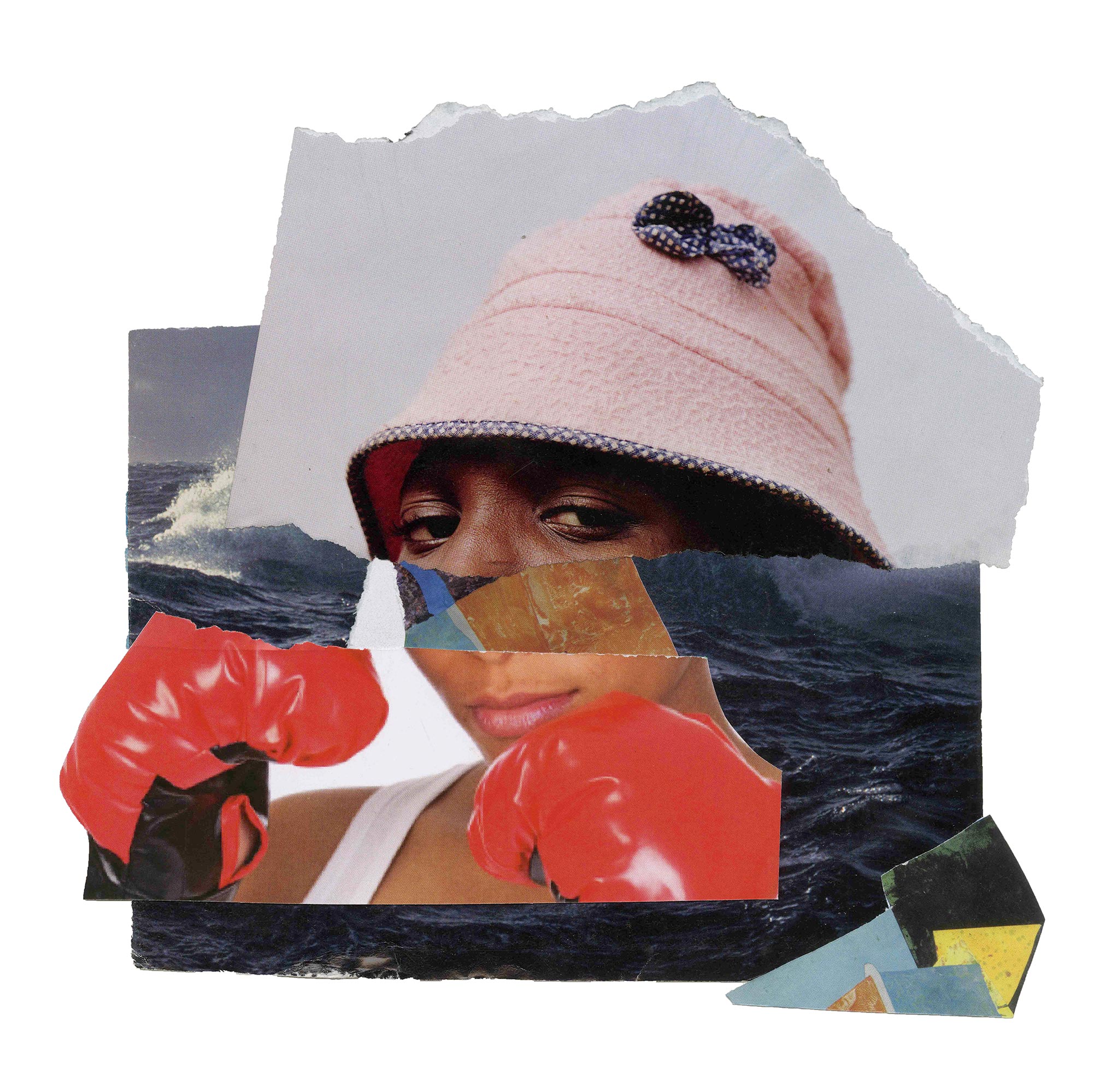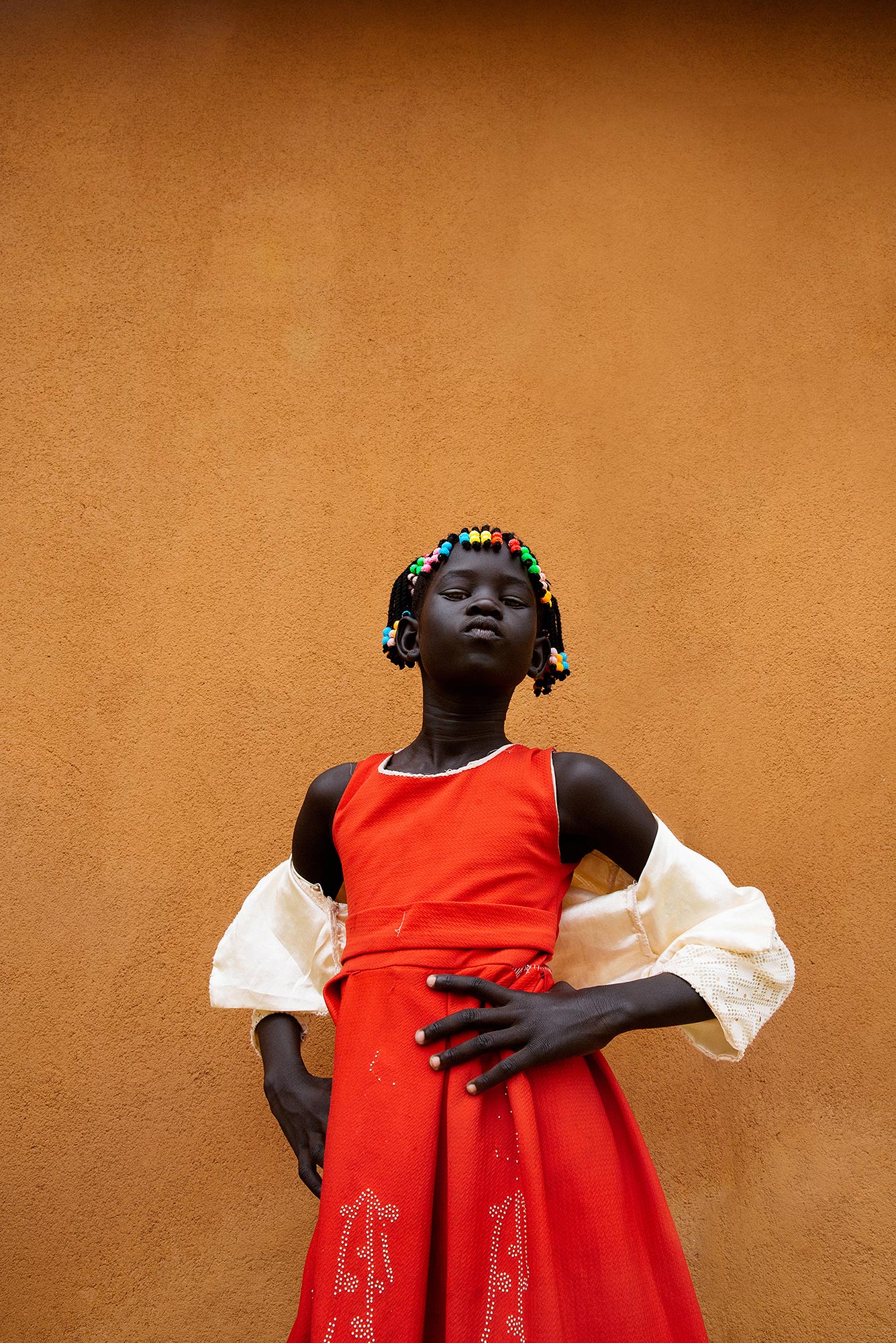 Aaron Jones, Waves (a portrait of Mother), 2017–18. Courtesy of the artist.
Ebti Nabag, Nawal—Girl in the Red Dress, 2018. Courtesy of the artist.
Aaron Jones is a prolific Canadian-Jamaican visual artist. He uses collage to push the limits of photography, as he feels that collages are so much more fulfilling. "Collage became a way of archiving," as he explains. He earned his Bachelor of Fine Arts in Photography (2018) from OCAD University in Toronto. Jones has had many solo exhibitions in spaces like the CONTACT Gallery, Mercer Union, the Art Gallery of Guelph, the Gladstone Hotel and more.
Ebti Nabag is an artist-educator and visual artist who hopes to build bridges between people with her creations. Her arsenal includes photography, video, and installation. Her beautiful print selected for this year's CONTACT entitled 'The Girl in the Red Dress' (Uganda, 2018) is quite the showstopper. Nabag's work captures the broad range, layers and intricacies of the African diaspora in Canada, the Caribbean and the African continent.
Stephen Waddell | Ryerson Image Centre Gallery, Main Gallery and Media Wall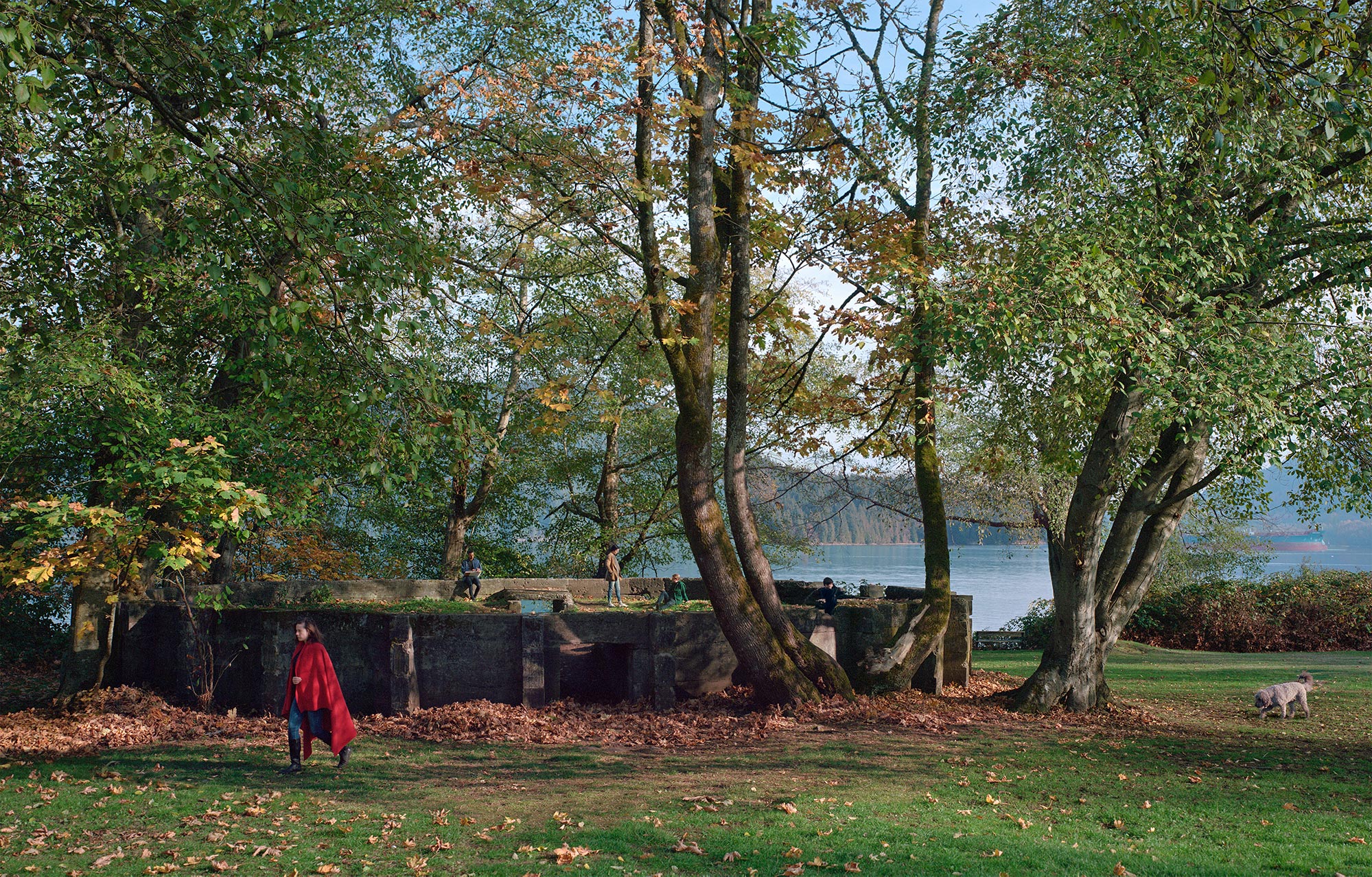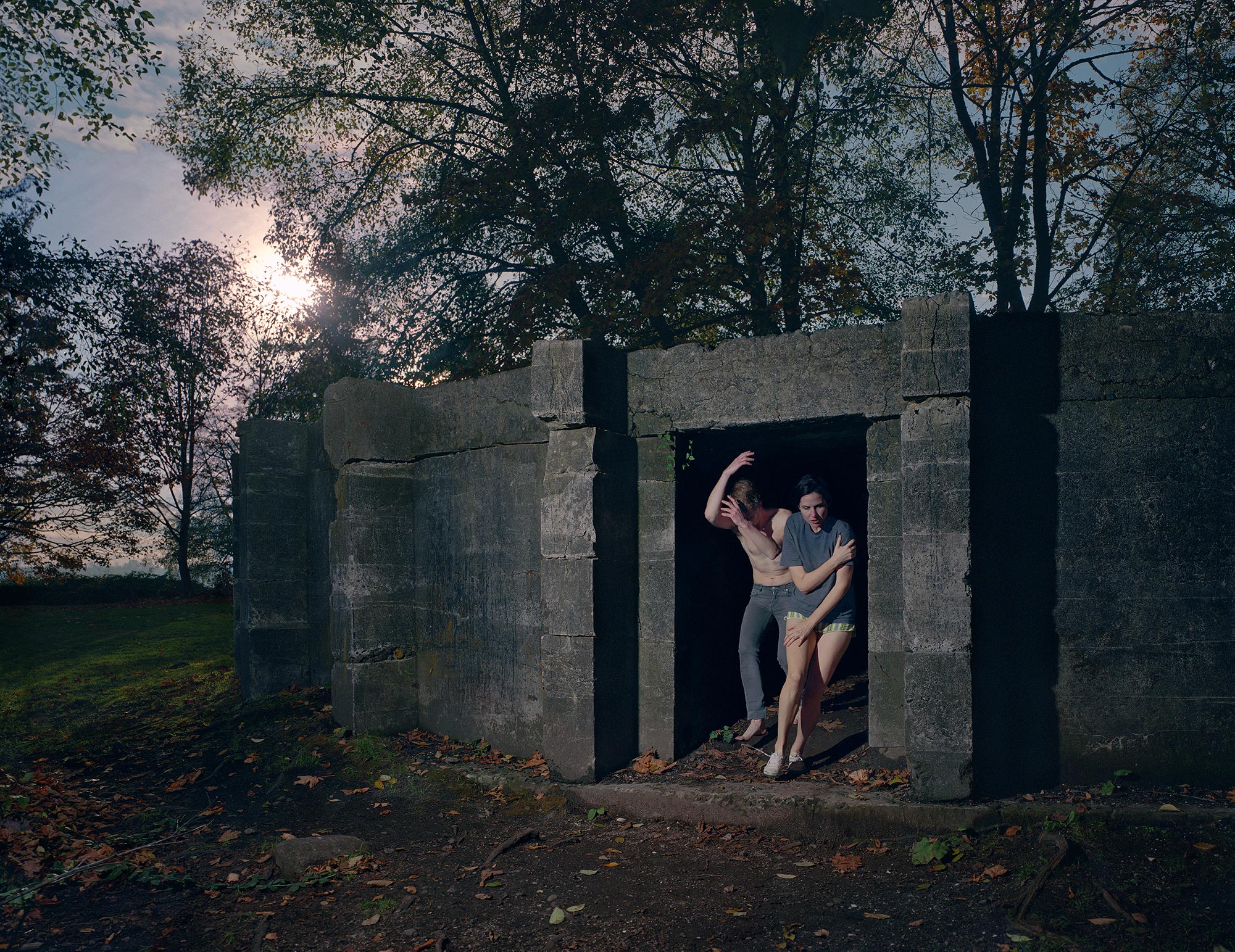 Stephen Waddell, Hive Burner, 2017. Courtesy of the artist and Monte Clark Gallery.
Stephen Waddell, Expulsion, 2018. Courtesy of the artist and Monte Clark Gallery.

Canadian photographer Stephen Waddell was the winner of the 2019 Scotiabank Photography Award. Waddell received his MFA from the University of British Columbia in 1994. He's renowned for his urban scenes photographed in Canada and Europe. Interestingly, he began his artistic career as a painter and later moved to film, before ending up with photography. The Vancouver-based visual artist's work can be found in the collections of the National Gallery of Canada, the Vancouver Art Gallery, the Canada Council Artbank, the Stedelijk Museum in Amsterdam, Netherlands, and more.
Taiyo Onorato & Nico Krebs | Metro Hall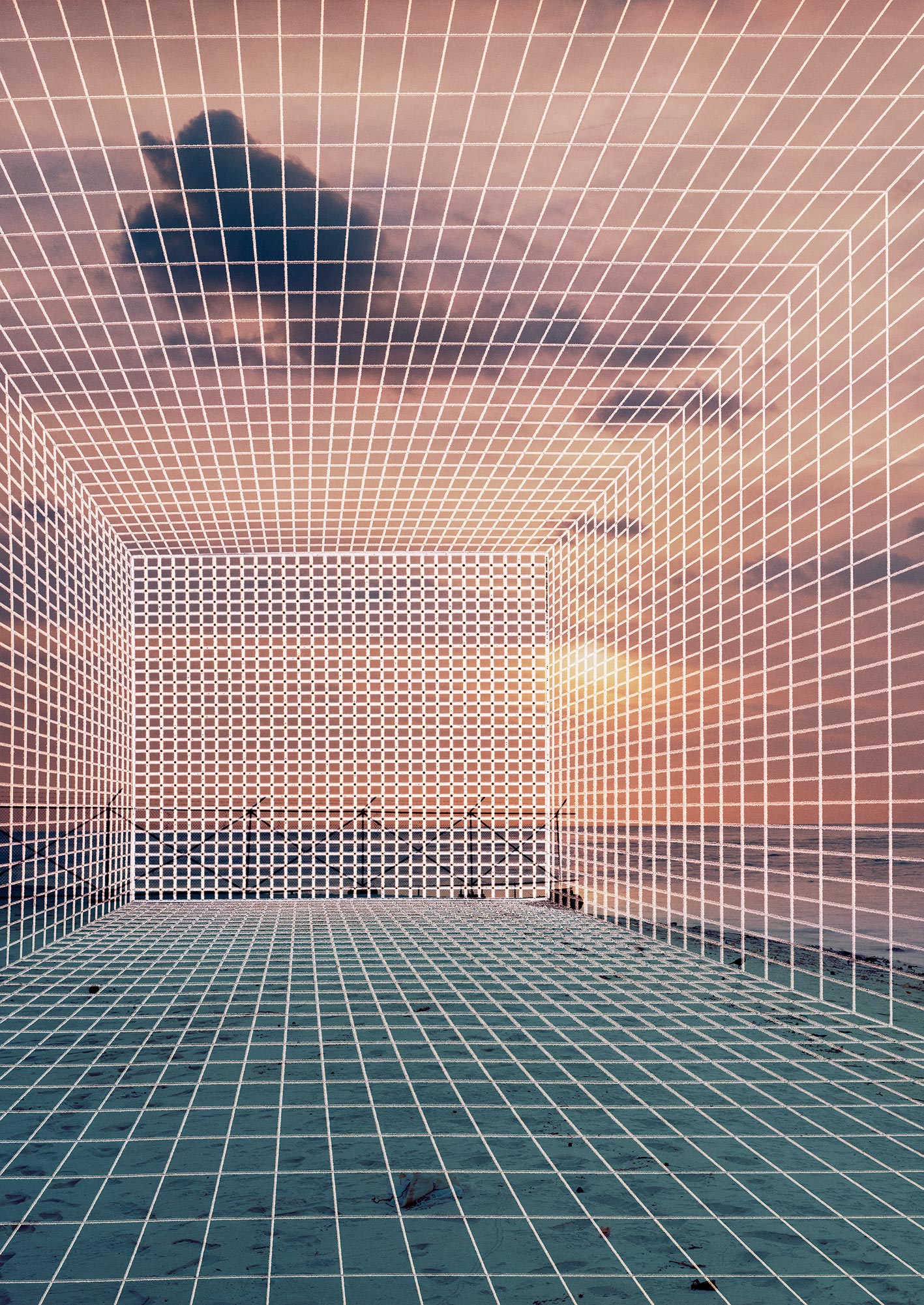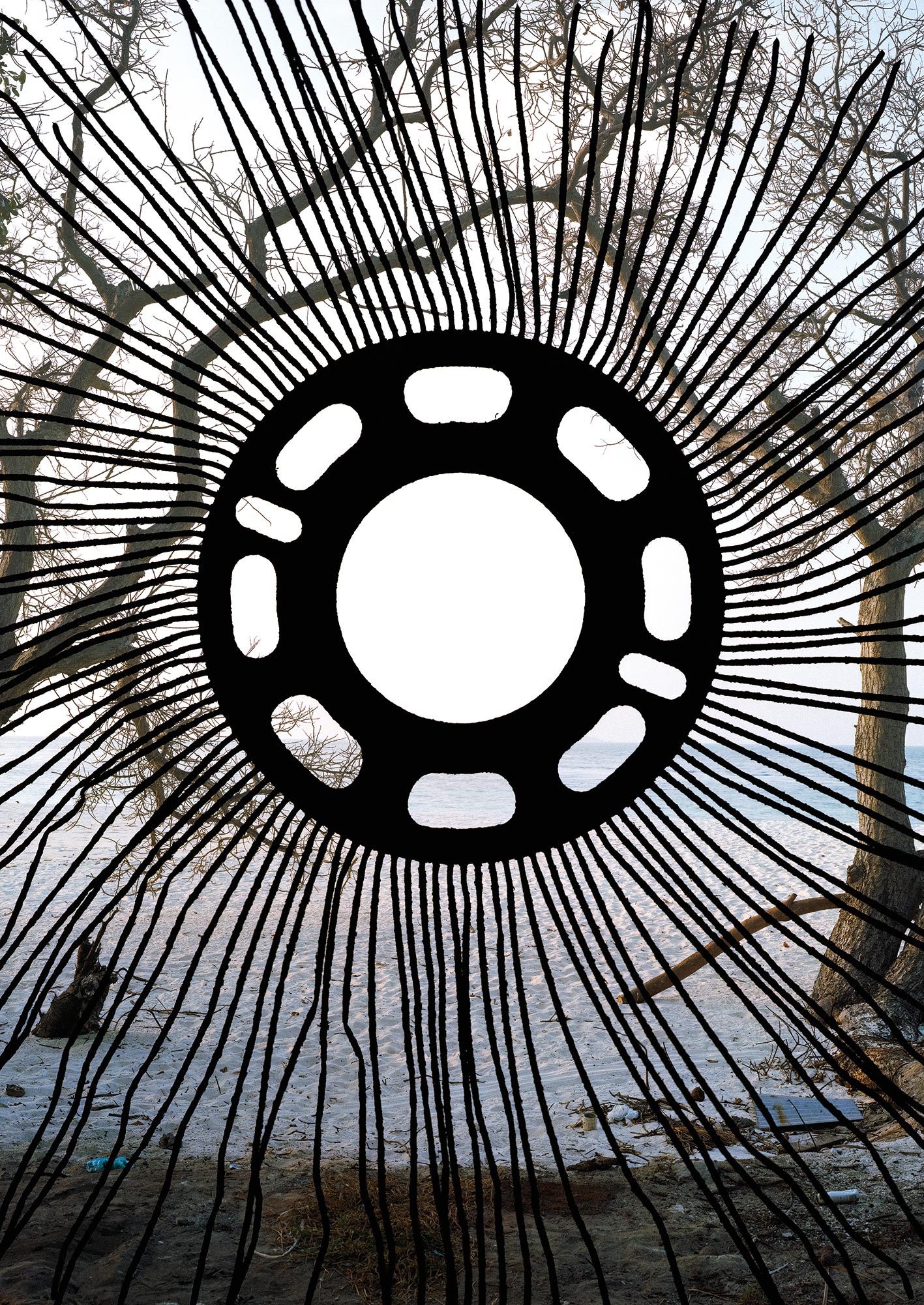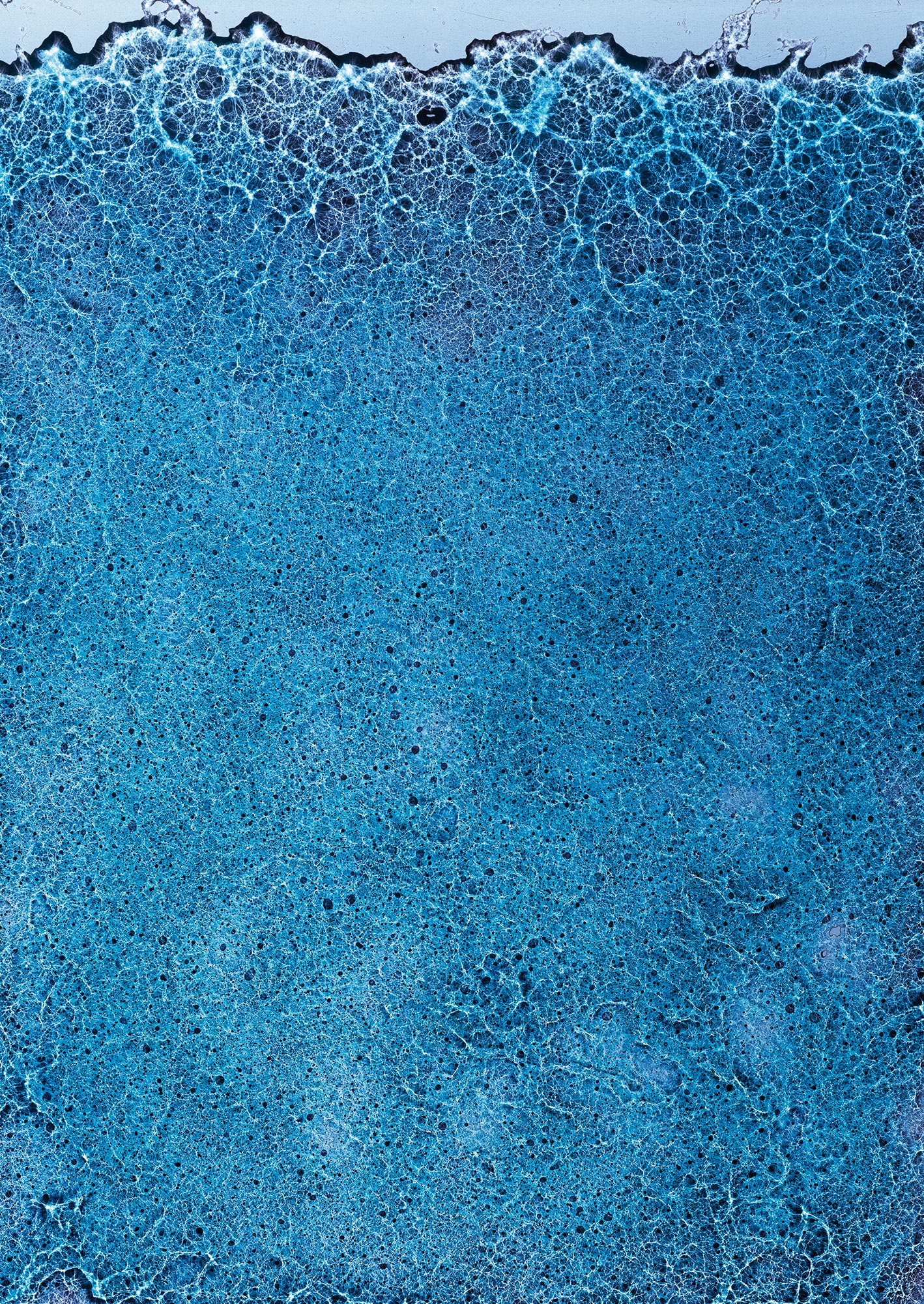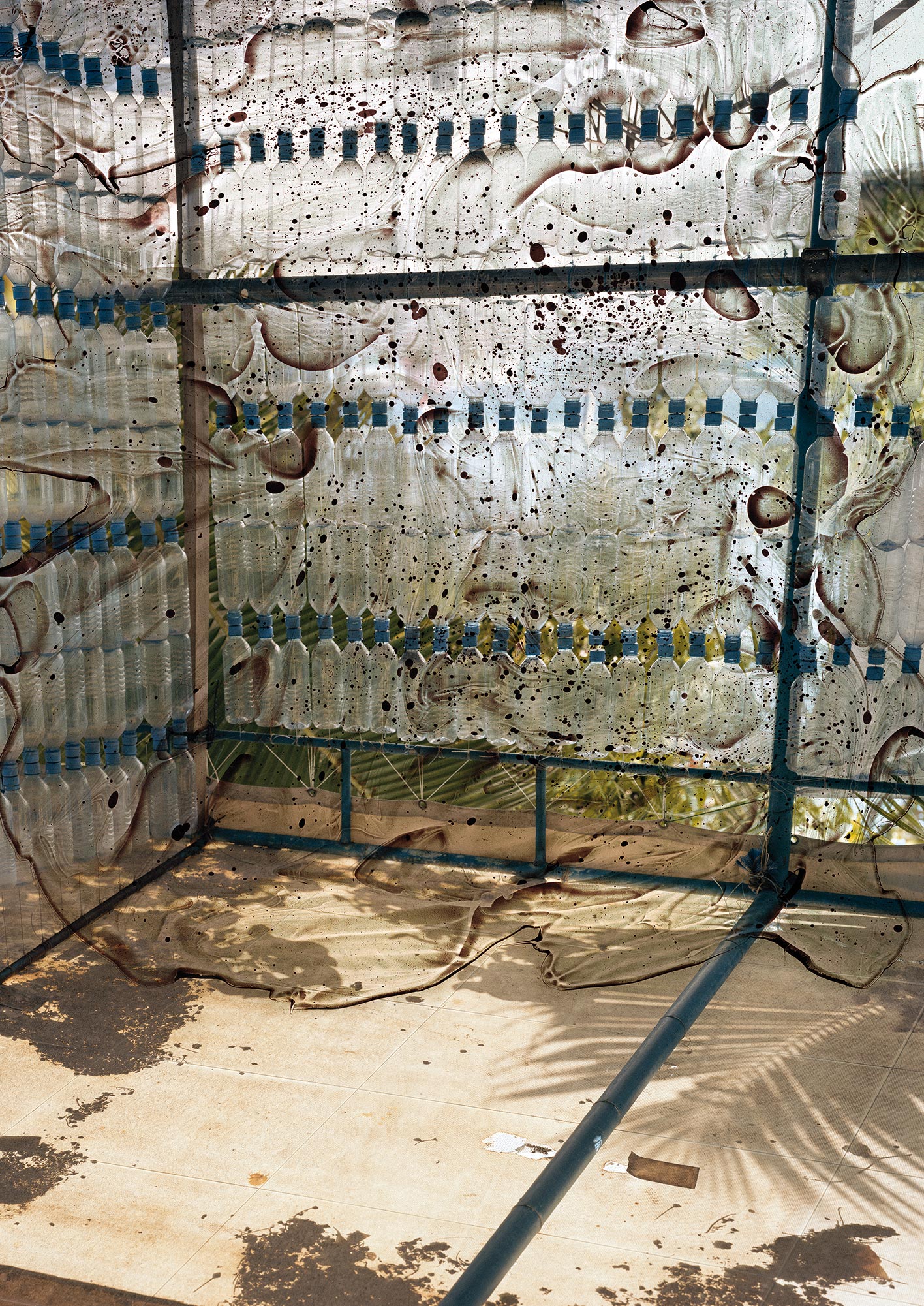 Taiyo Onorato & Nico Krebs, X5, 2019. Courtesy of the artist and Ravestijn Gallery, Amsterdam
Taiyo Onorato & Nico Krebs, X10, 2019. Courtesy of the artist and Ravestijn Gallery, Amsterdam
Taiyo Onorato & Nico Krebs, X9, 2019. Courtesy of the artist and Ravestijn Gallery, Amsterdam
Taiyo Onorato & Nico Krebs, X10, 2019. Courtesy of the artist and Ravestijn Gallery, Amsterdam
The Swiss artistic duo of Taiyo Onorato and Nico Krebs have embarked on an exhibition titled 'Future Perfect,' which launches a planned multi-project exploration of our shifting perception of the future — as recent years have dimmed our optimistic views. In their own words, we have moved from "exciting imagination to the sober awareness that we find ourselves in an era of mass extinction where the only valid aim of humankind is to ignore or postpone the consequences of our omissions and to secure one's own comfort." Their artwork reflects their hopeful outlook that our destiny is still modifiable.
Wendy Coburn | Onsite Gallery - OCAD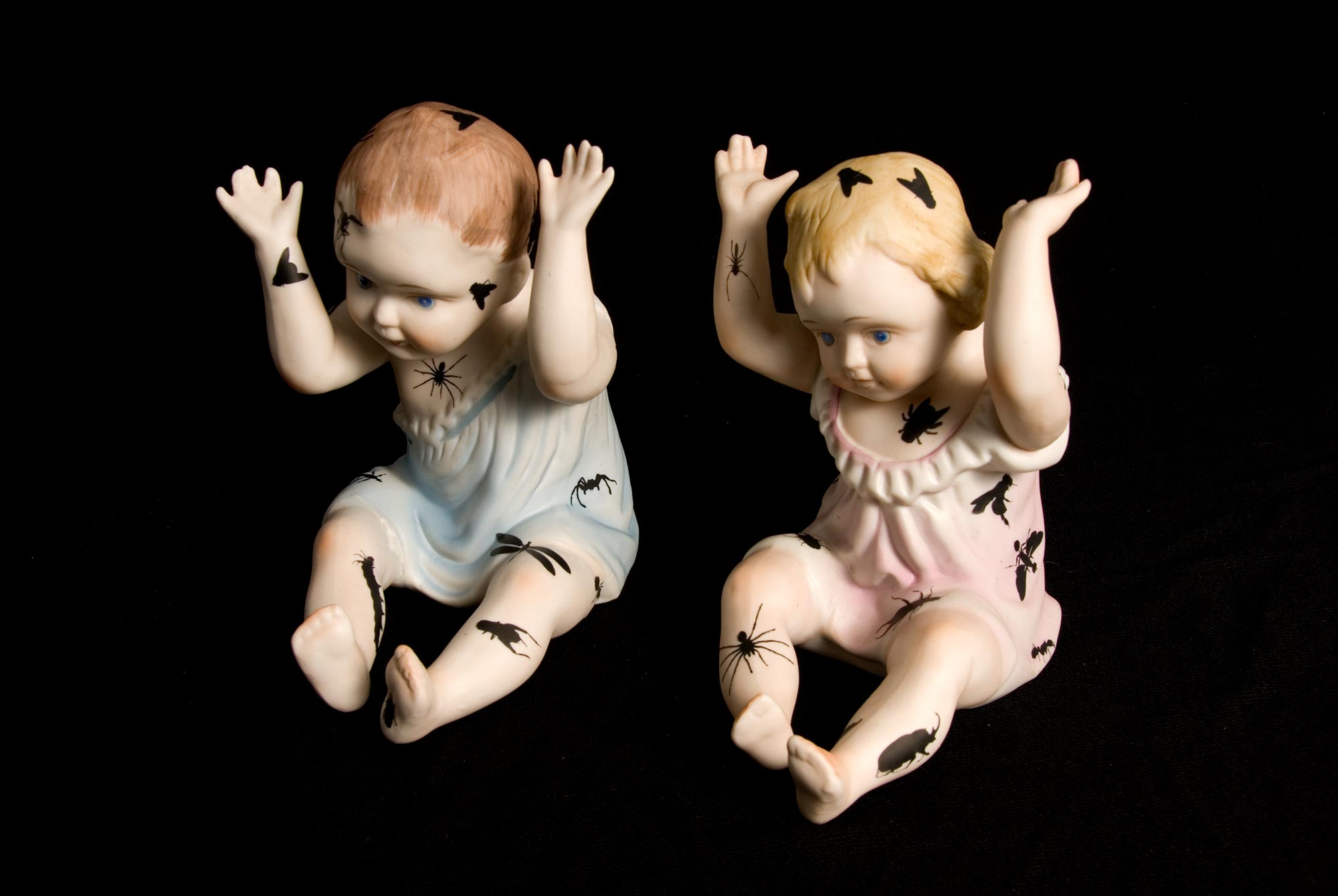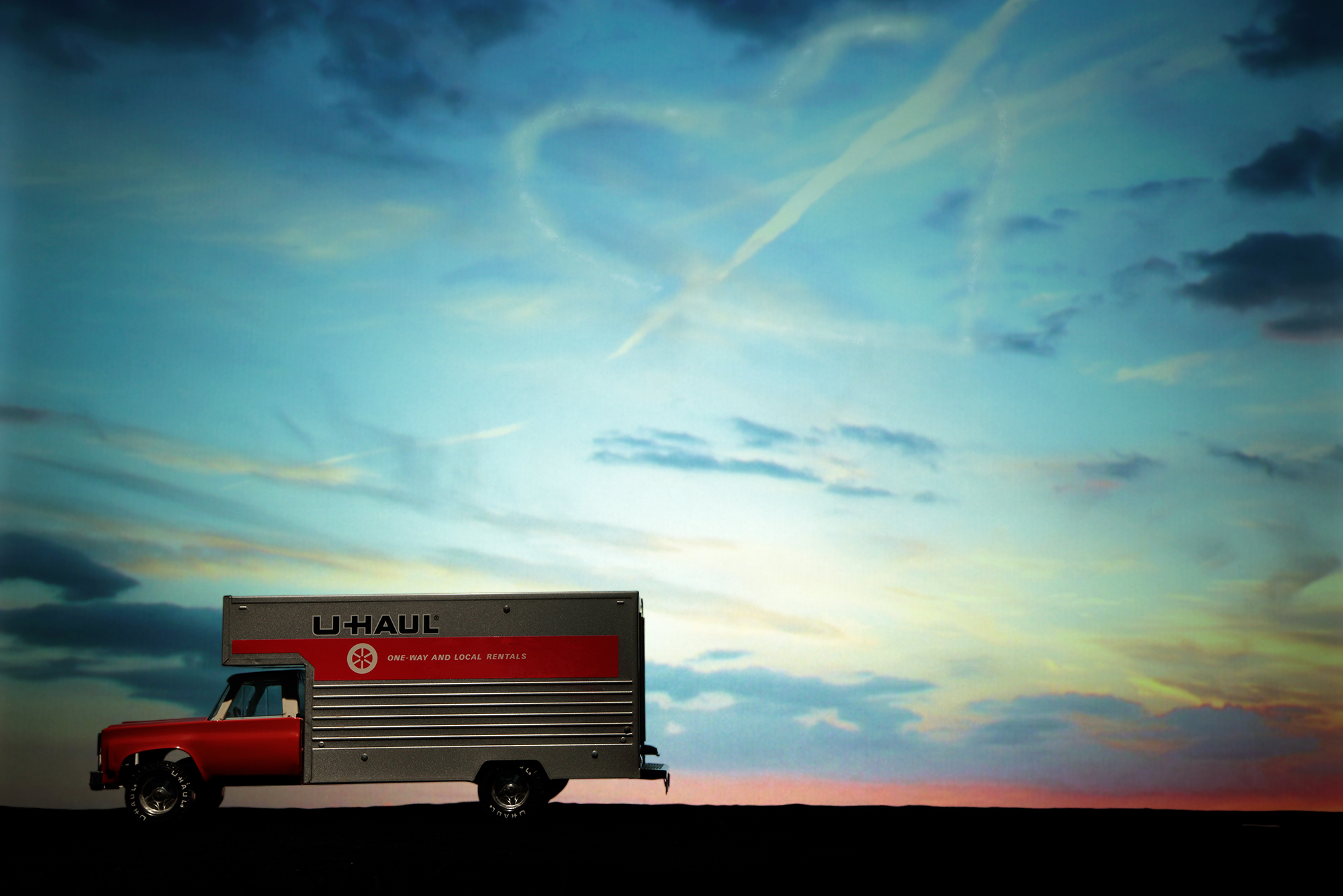 Wendy Coburn, Fable for Tomorrow, bisque-fired clay, 2008. Courtesy of the Estate of Wendy Coburn and Paul Petro Contemporary Art, Toronto.
Wendy Coburn, UHAUL Suite, 2012. Courtesy of the Estate of Wendy Coburn and Paul Petro Contemporary Art, Toronto.
Wendy Coburn (1963-2015) was a Toronto-based artist, activist and OCAD University professor. Coburn's studio practice included photography, sculpture, installation and video. Her career at OCAD spanned 18 years — during which she served as Assistant Dean and Associate Dean in the Faculty of Art, and as a faculty member with the Sculpture Installation and the Art & Social Change programs. She also exhibited internationally.
Coburn was a firm believer in the power of art to affect social change. She had a defining hand in the creation of OCAD University's Art and Social Change minor — where she set foundations for increasing the awareness and understanding of lesbian, gay, bisexual, transgendered and queer cultures and subcultures.
Carol Sawyer | Koffler Gallery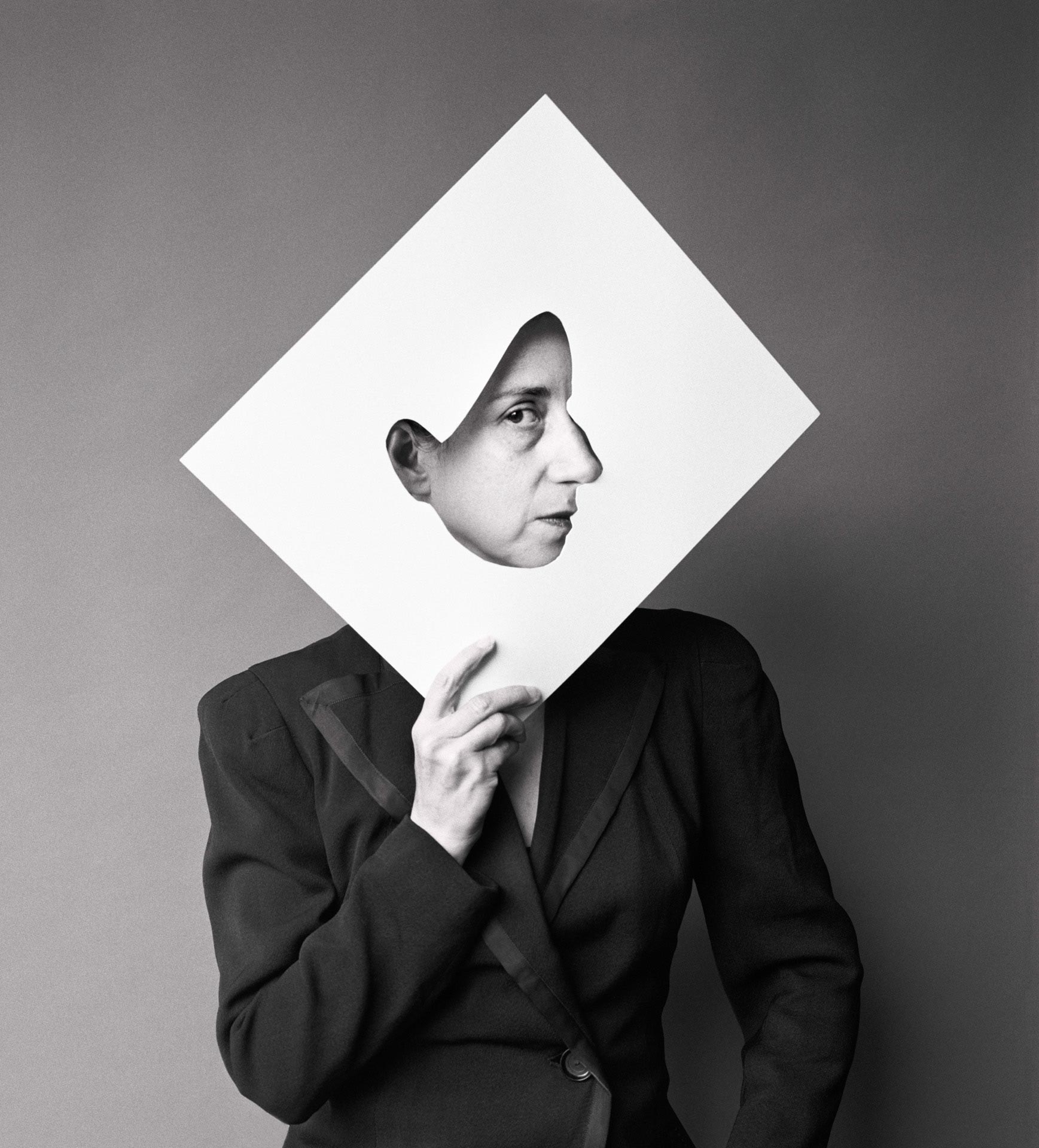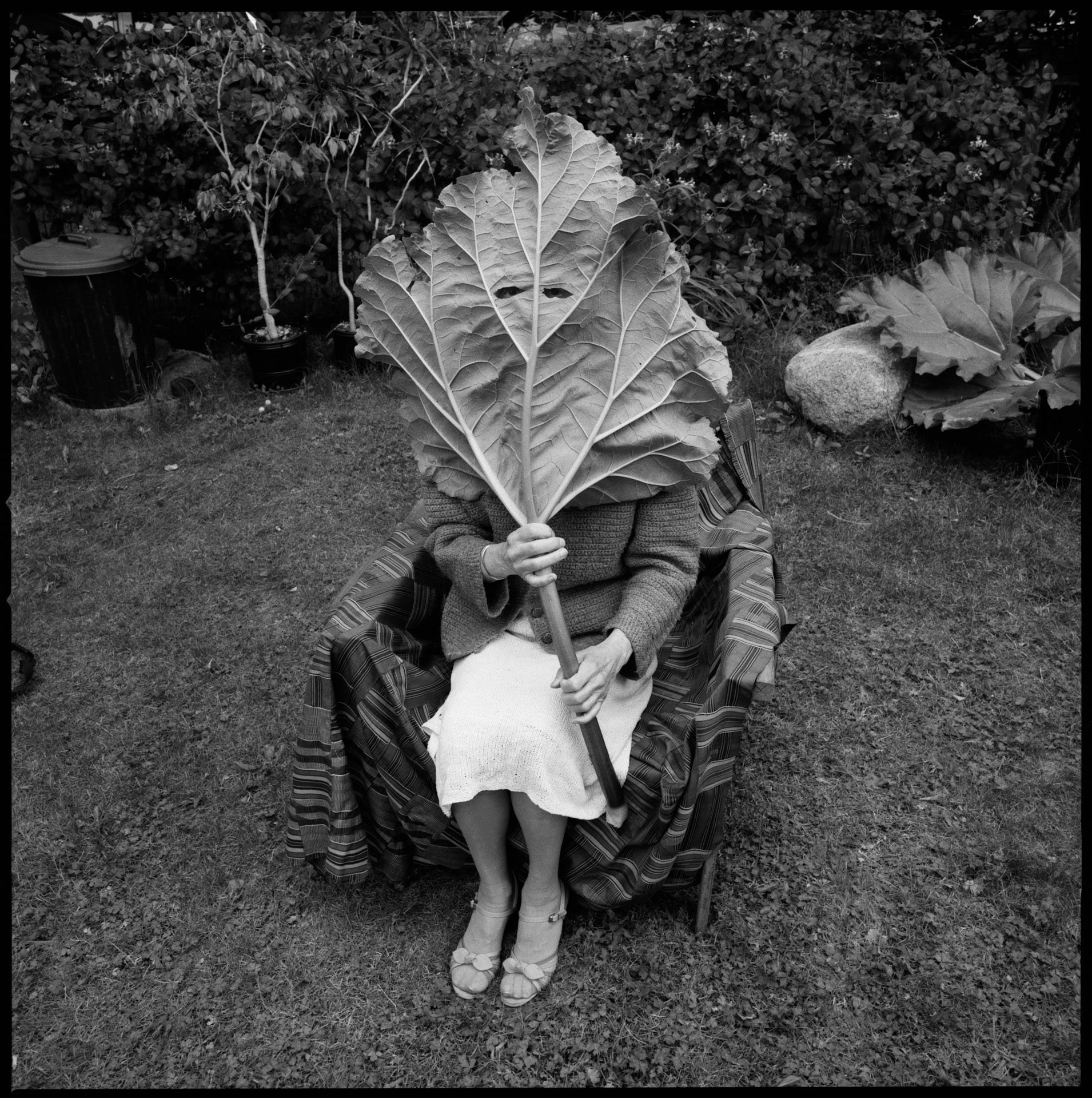 Carol Sawyer, Natalie Brettschneider performs Profile Mask, c.1952. Acquired with the assistance of Kathleen Taylor, 2015, 2000-ongoing. Courtesy of the artist.
Carol Sawyer, Last known photograph of Natalie Brettschneider, Vancouver, 1986. Unknown Photographer. Gift of Erika Heininger Sawyer, 2002, 2000-ongoing. Courtesy of the artist.
Carol Sawyer is a Vancouver-based visual artist and singer working mainly with photography, video, music and installation. Featured as part of this year's CONTACT is her series of photographs from 'The Natalie Brettschneider Archive.' Natalie Brettschneider is a fictional character created by Sawyer to shed a photographic light on unsung female heroes of the visual arts and society from the 1920s to the 1970s. Brettschneider's vibrant persona undoes the historical narratives which have dimmed the voices of women artists and languished them into obscurity.
Miao Ying | Justina Barnicke Gallery, Art Museum at the University of Toronto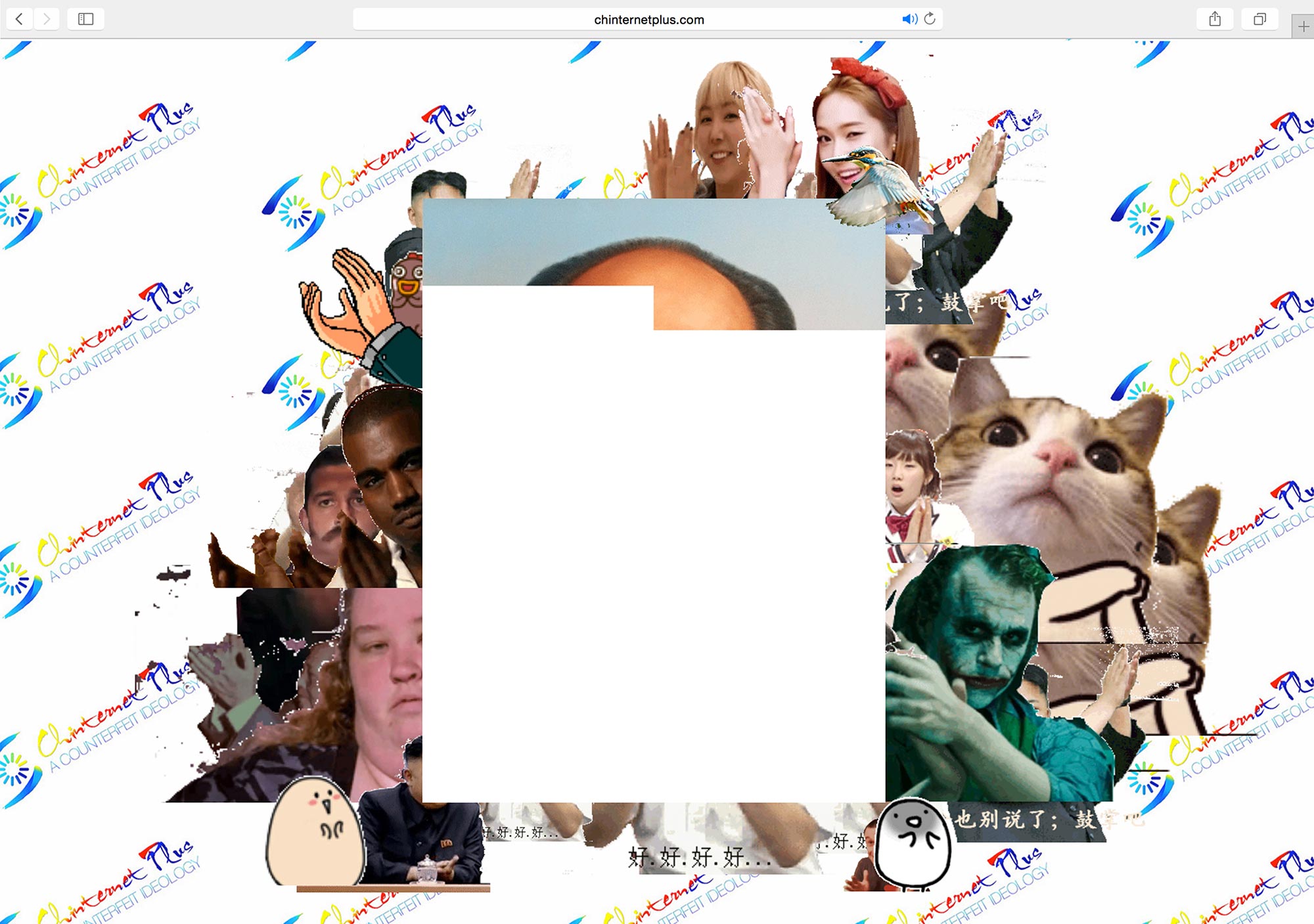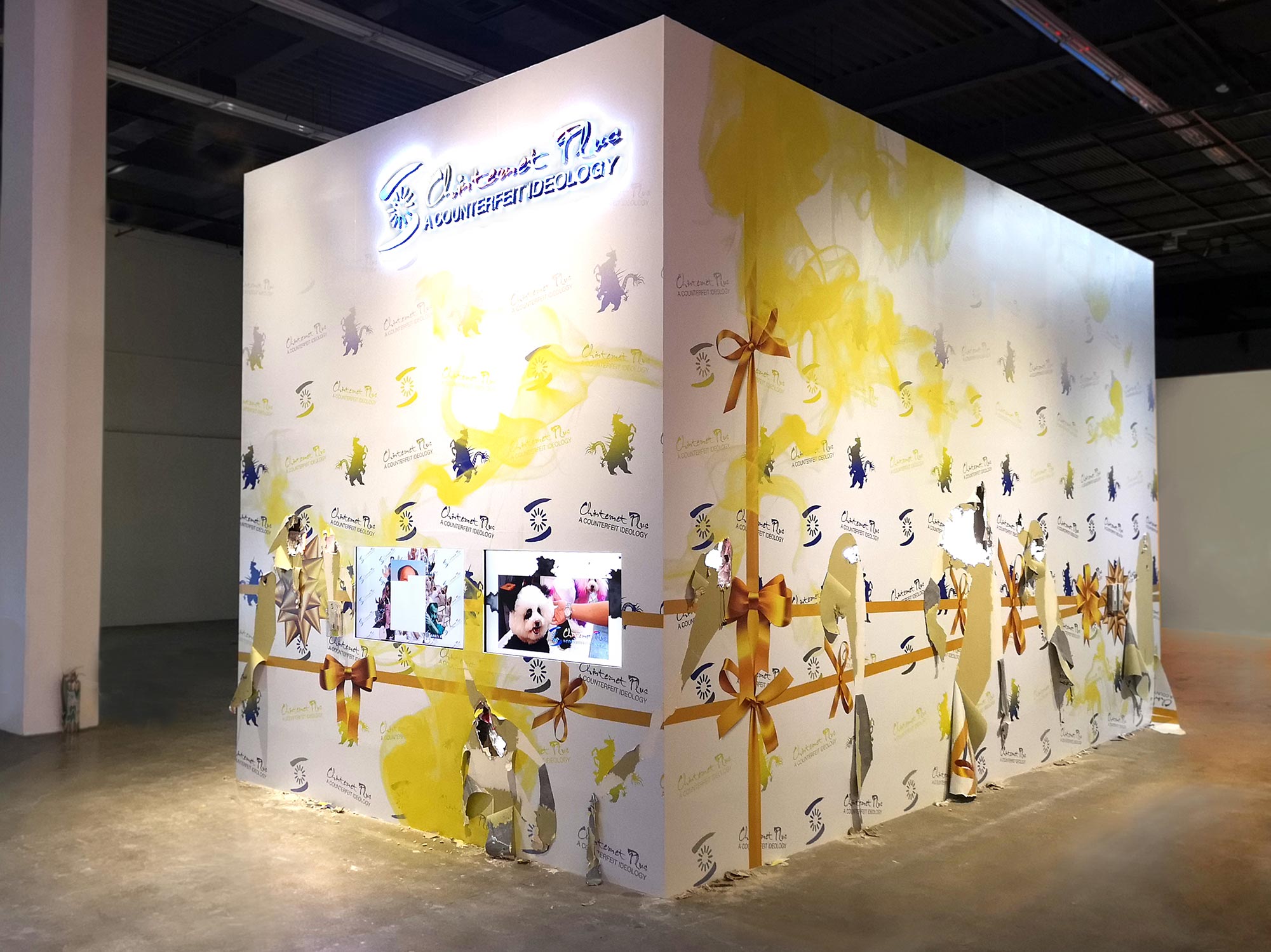 Miao Ying, Chinternet Plus: What Goes On (detail), 2017. Courtesy of the artist.
Miao Ying, Chinternet Plus: What Goes On (installation view), 2017. HD videos, wallpaper, lightbox, logo, print. Courtesy of the artist.
Miao Ying was born in Shanghai, China. She holds a BFA in New Media Arts from China Academy of Fine Arts, as well as an MFA from the School of Art and Design at Alfred University. She currently lives and works in New York and Shanghai.
She uses technology as a backdrop for her artistic expression. Her series 'Chinternet Plus' (2016), displayed at CONTACT, refers to the "Internet Plus" digital strategy proposed by China's Premier of the State Council, Li Keqiang, in 2015. The idea was to use cloud computing and big data to revitalize traditional industries in China.
Natalie Wood | John B. Aird Gallery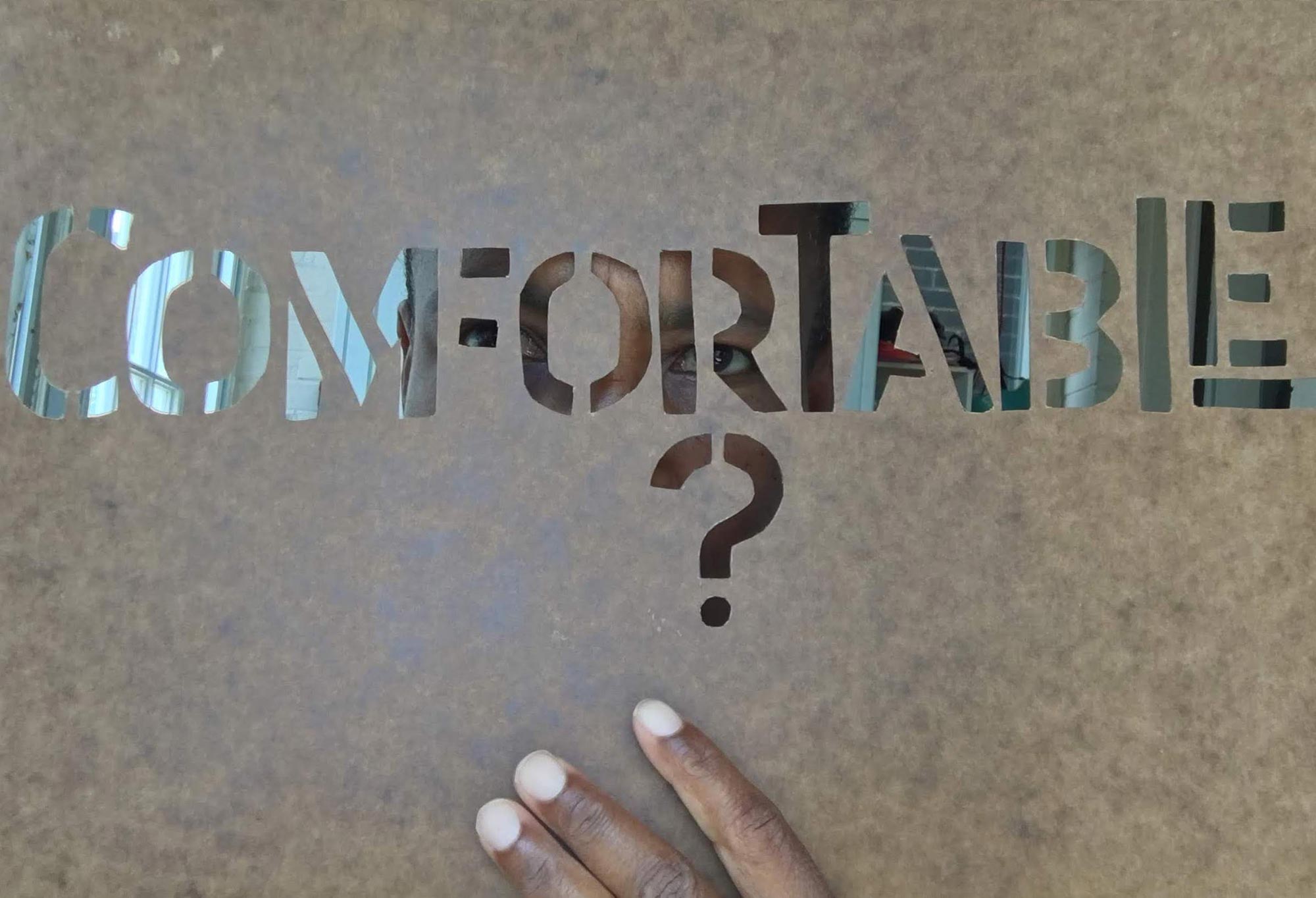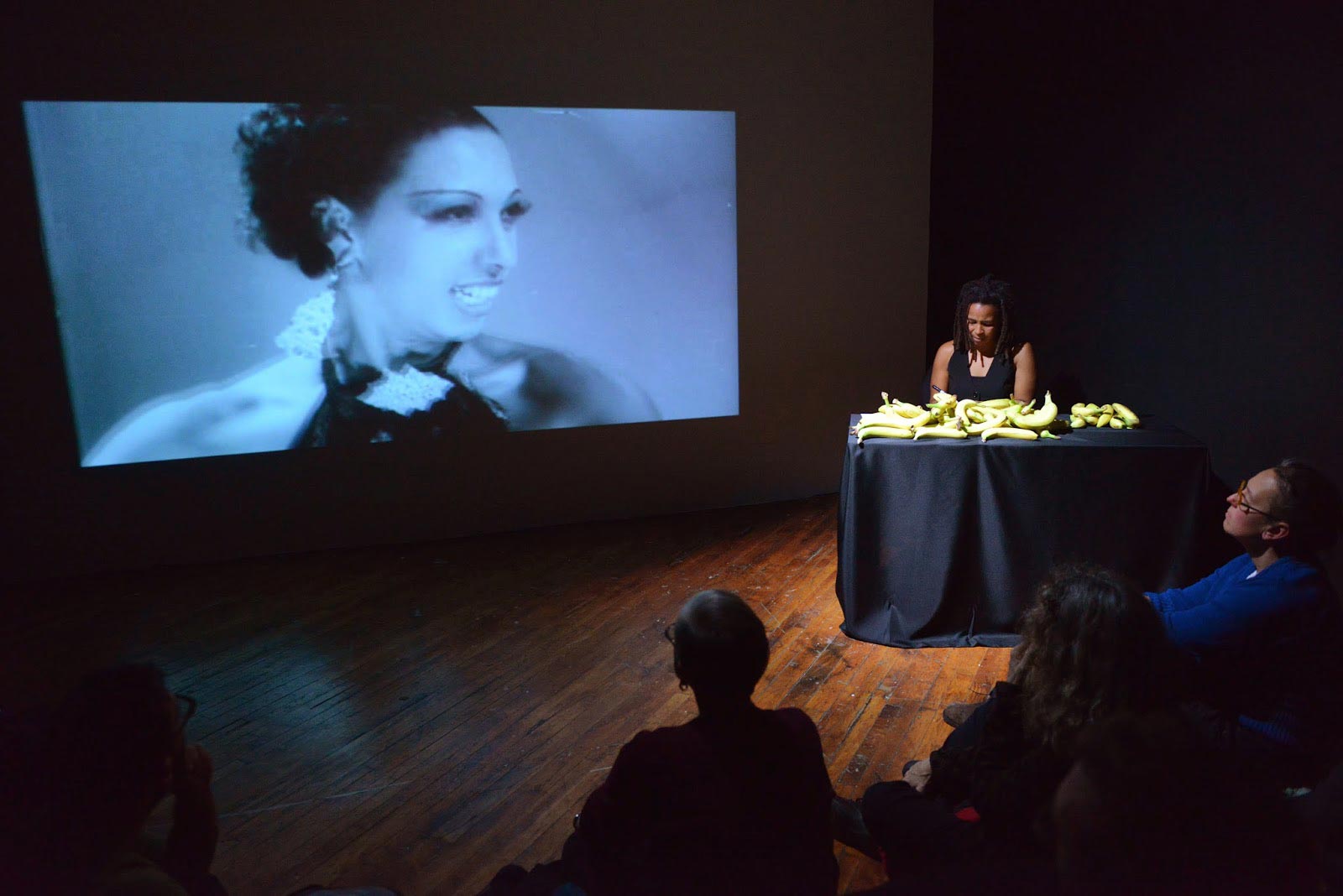 Natalie Wood, Comfortable, 2018. Courtesy of the artist.
Natalie Wood, BANAGRAM/BAKERGRAM, documentation of one-day performance at Trinity Square Video, 2013. Courtesy of the artist and Trinity Square Video.

Contemporary multimedia artist and curator Natalie Wood was born and raised in Trinidad. After completing her studio training at the Ontario College of Art and Design​​​, ​​​​she completed an MA in Art Education from the University of Toronto in 2000. Her works have been presented nationally and internationally in several group exhibitions.
As Wood describes it, she's "particularly interested in the counter-narratives, experiences and forms of resistance which marginalized peoples convey through media and other forms of popular culture."
Wood's 'Pillow Play' (2018), conceived with her partner Nila Gupta and featured at CONTACT, explores and deconstructs what is meant by the word comfortable. By inviting public participants of all ages to use plastic bags to stuff pillowcases, it demonstrates how everyday objects like pillows contribute to our comfort. Pillow Play also tackles our discomfort with environmental pollution.
Performing Lives (group exhibition) | Trinity Square Video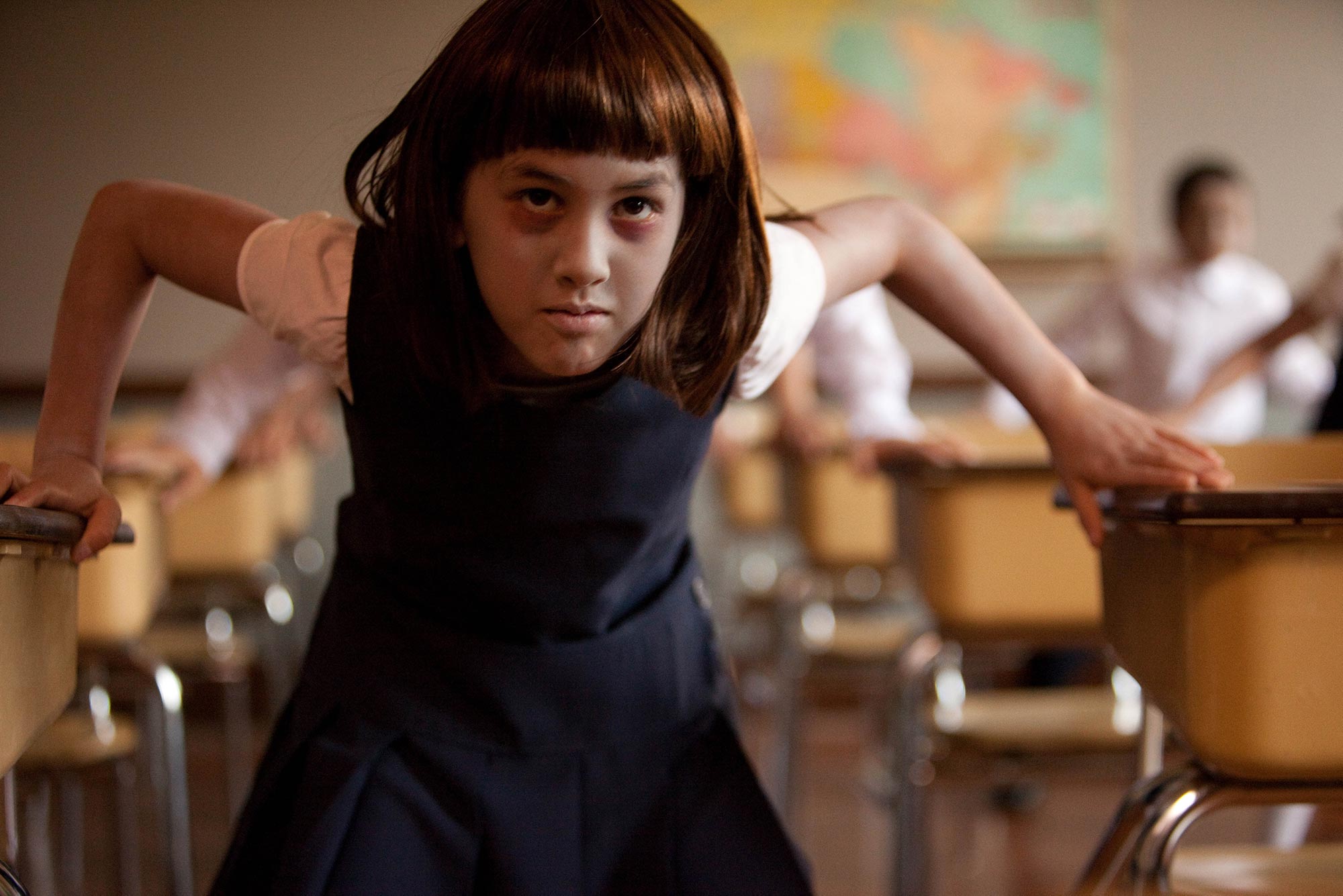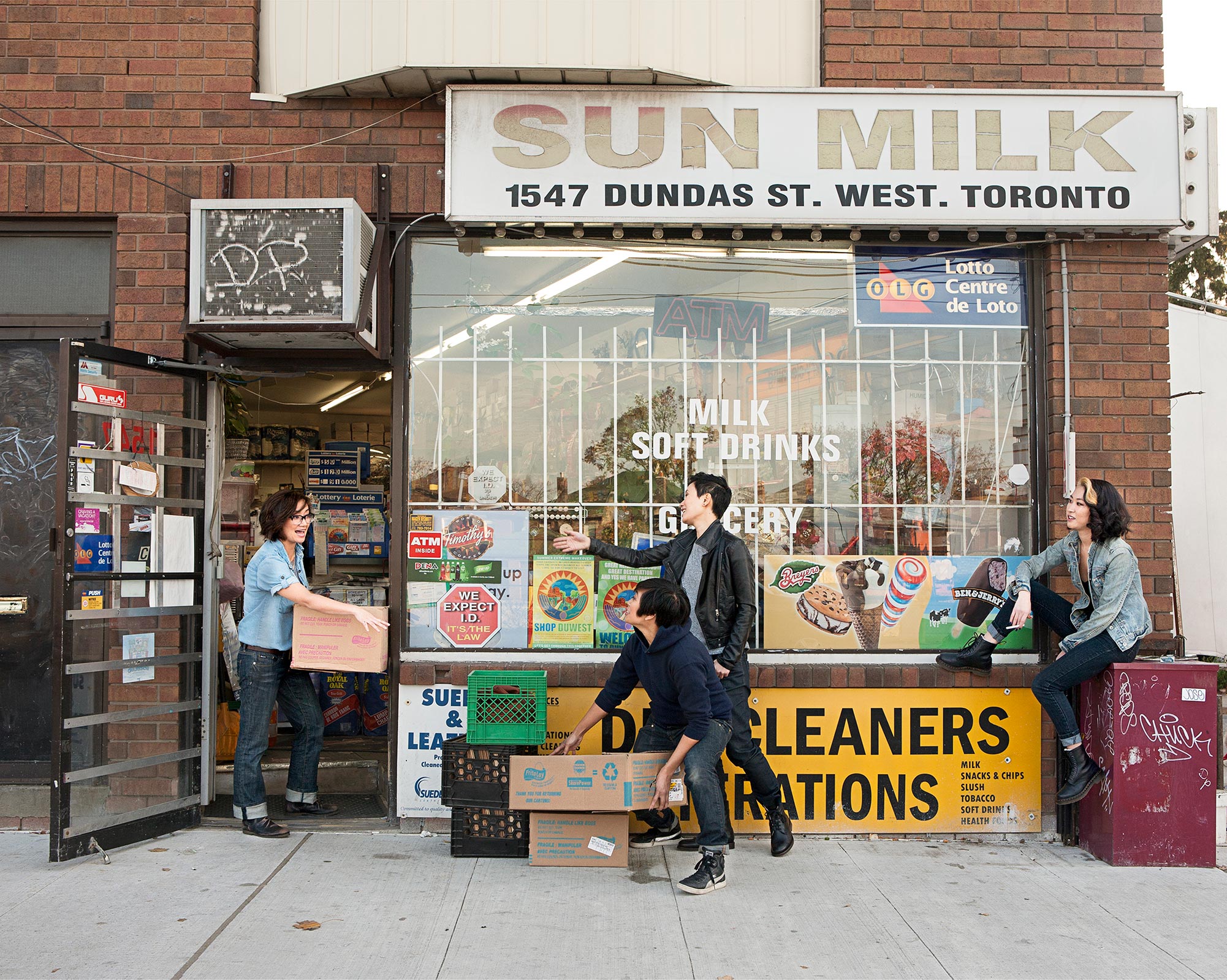 Lisa Jackson, Savage, 2009. Courtesy of the artist, Vtape, and Moving Images Distribution.
May Truong, The Outsiders, 2016. Courtesy of the artist.
Trinity Square Video, one of Canada's first artist-run centres, is presenting a group exhibition entitled 'Performing Lives.' The artists' collective includes works from Bertille Bak, Lisa Jackson, Yoshua Okón, Helen Reed, May Truong (curated by Zoë Chan). Featuring recent video works, Performing Lives boldly bridges the supposed gap between documentary and entertainment, information and spectacle, fact and fiction. One of the relevant themes explored is the phenomenon of "fake news" and the rampant dissemination of misinformation.
Greg Staats | Todmorden Mills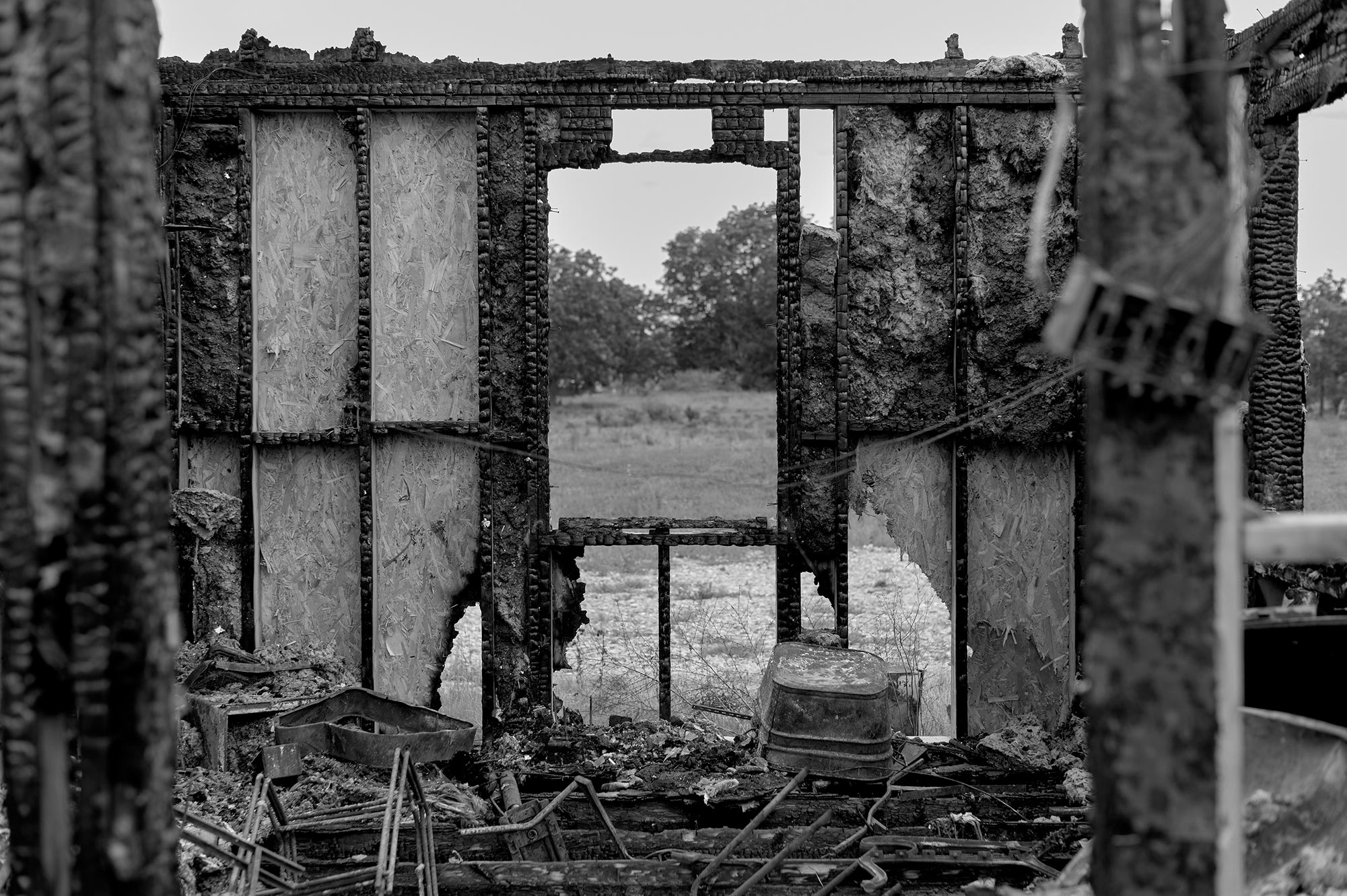 Greg Staats, Transformation, 2019. Courtesy of the artist.

Toronto-based visual artist Greg Staats (Kanien'kehá:ka [Mohawk]) was born in Ohsweken, Six Nations of the Grand River Territory, Ontario. Since the mid-1980s, he's been pursuing lens-based photography, video installation/performance, and sculpture. He received a degree in Applied Photography from Sheridan College, Toronto, in 1983. A former artist-in-residence at the Art Gallery of Ontario (AGO), Staats is a recipient of the Duke and Duchess of York Prize in Photography, and his work has been exhibited across North America.
Kim Hoeckele | Billboards Toronto – Dupont/Dovercourt & College/Dovercourt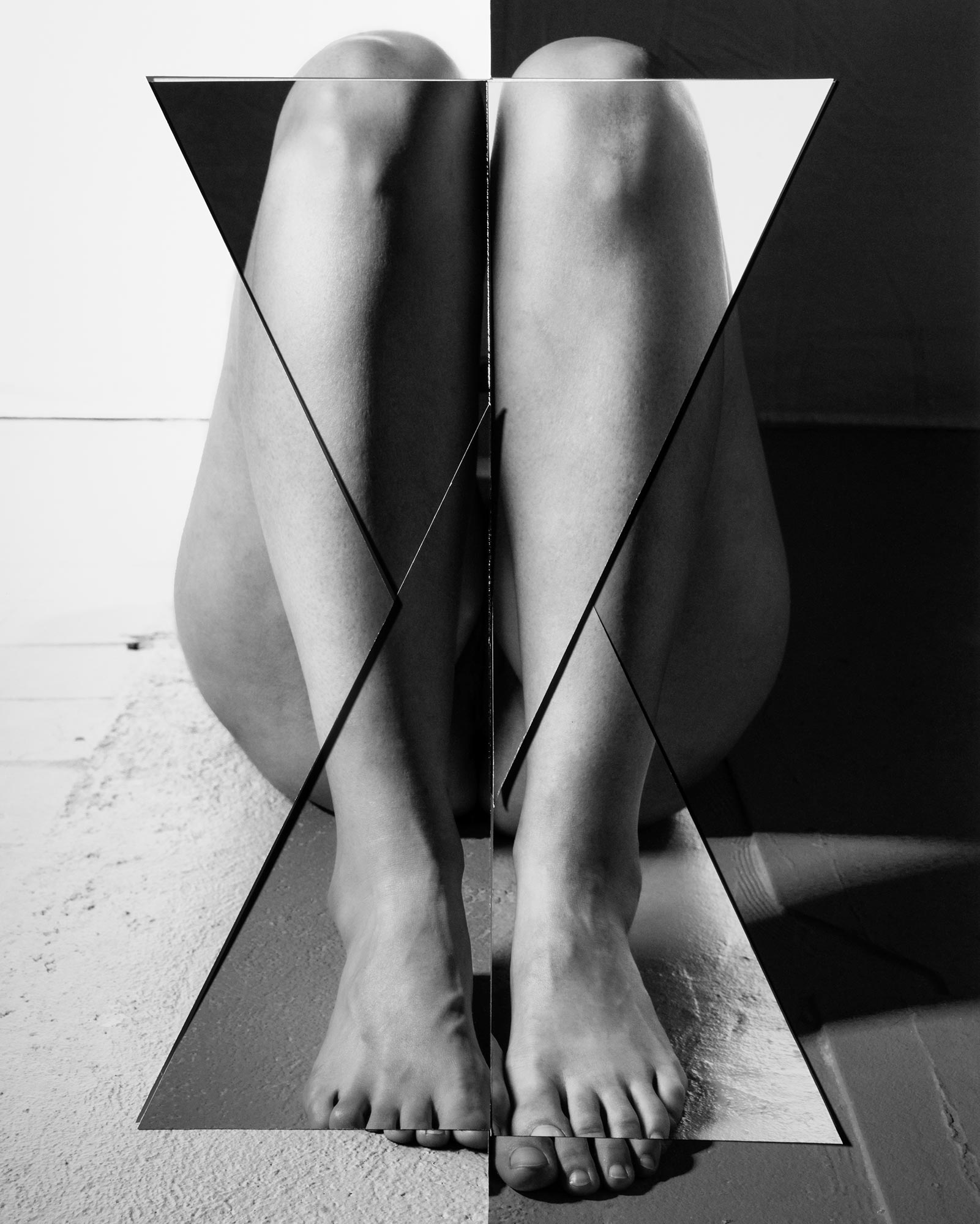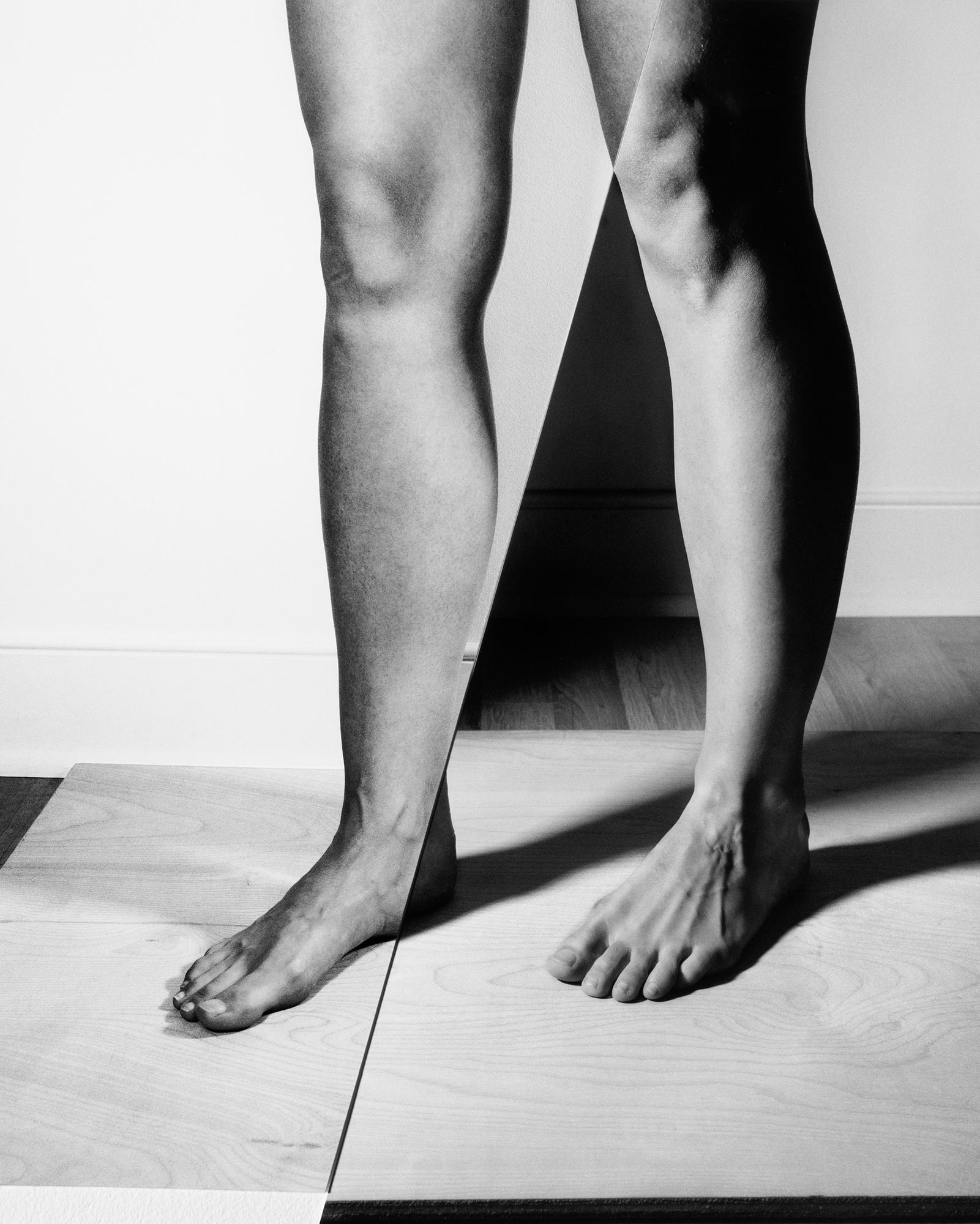 Kim Hoeckele, Block-like Figure Invoking Birth, 2018. Courtesy of the artist.
Kim Hoeckele, Legs in Contrapposto with birch and Oak Stage, 2018. Courtesy of the artist.

New York-based and Atlanta-born multimedia artist Kim Hoeckele earned her BFA in Photography from Georgia State University and received her MFA in studio art from Hunter College in New York. She's currently an adjunct Assistant Professor at NYU and Parson School of Design in New York City. Works from her project titled 'epoch, stage, shell,' will grate Toronto billboards at Dupont/Dovercourt and College/Dovercourt as part of the CONTACT photography festival. In the uniquely captured black and white photographs, she captures her own body as author and subject.
As she explains: " I am mimicking poses and gestures found in Greco-Roman ethnographic, art historical and commercial images. In this work, I reconsider how women's bodies have been historically presented and consumed."
Dawit L. Petros | The Power Plant Contemporary Art Gallery
Dawit L. Petros, Untitled (Overlapping and intertwined territories that fall from view III), Catania, Italy, 2019. Courtesy of the artist.

Visual artist Dawit L. Petros was born in Eritrea and currently lives and works in New York City. He earned a BFA in Photography from Concordia University and also completed an MFA in Visual Art from the School of the Museum of Fine Arts, Boston and Tufts University. His photographic and installation work is inspired and informed by postcolonial studies and the realities/experiences of the African diaspora. Having earned a BA in history from the University of Saskatchewan, he always straddles the line between history and modernity. His work can be found in the collections of The Studio Museum in Harlem, The Royal Ontario Museum (ROM), and several private collections.
Christina Leslie | BAND Gallery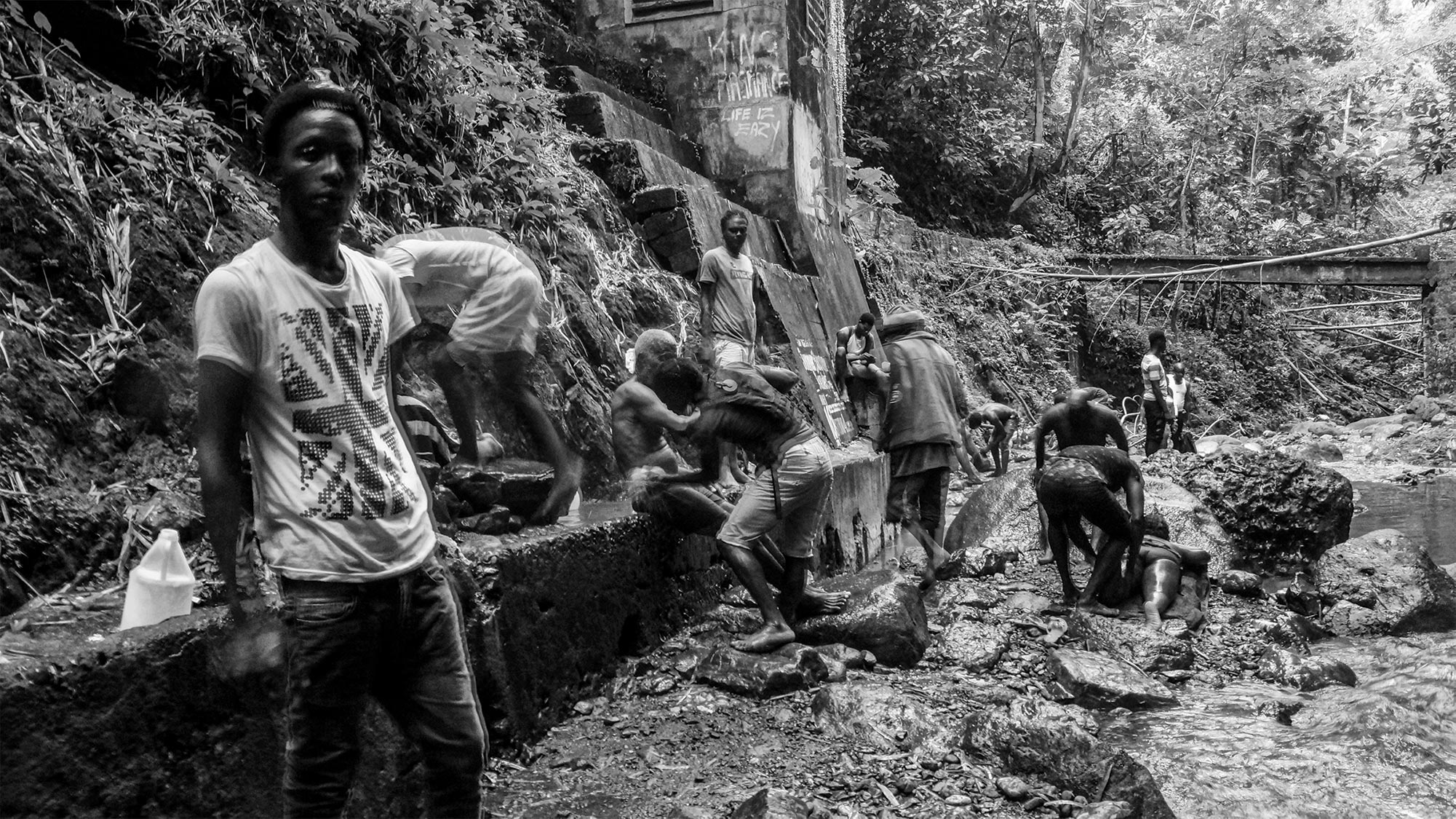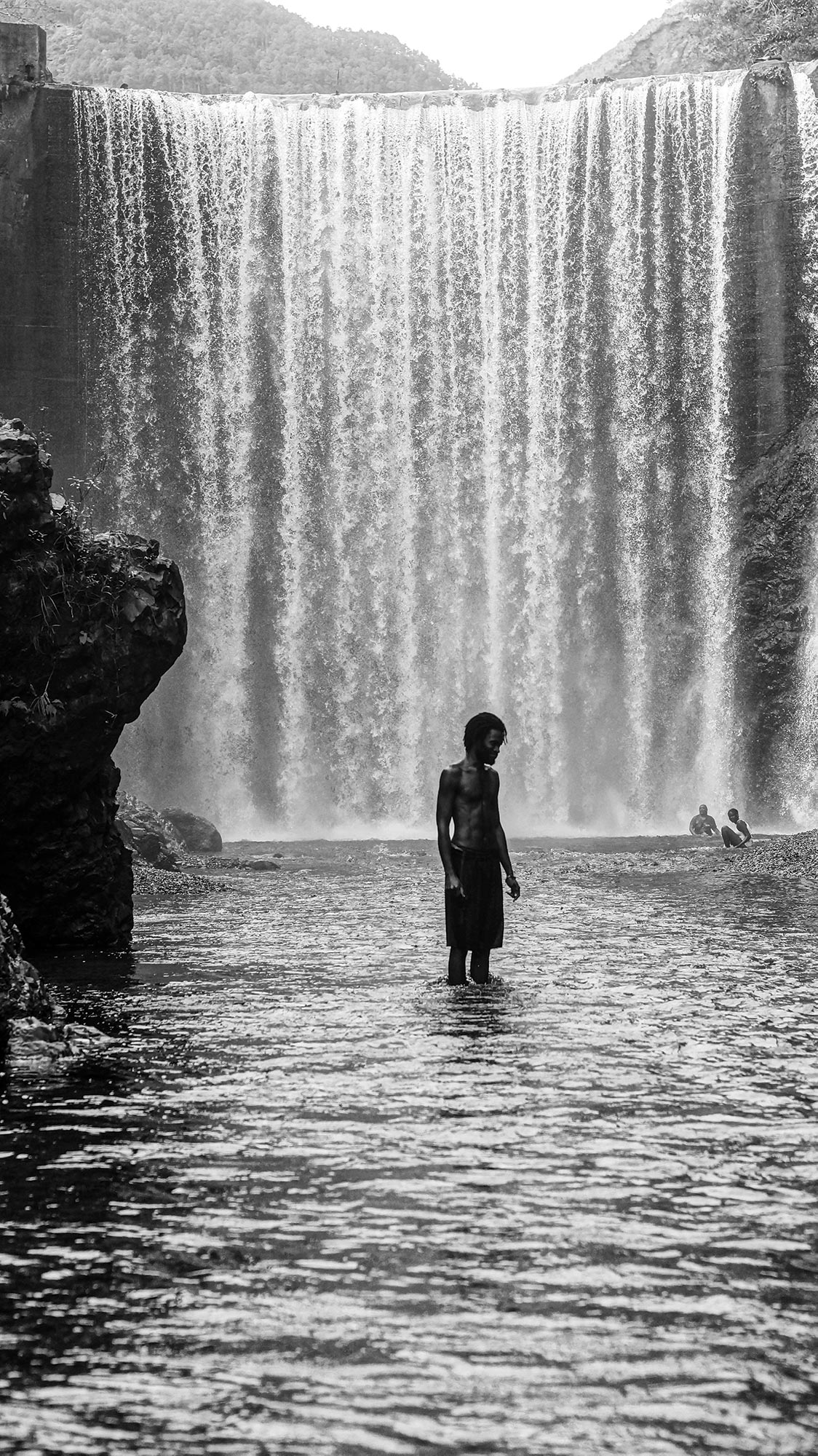 Christina Leslie, Bathers, 2018. Courtesy of the artist.
Christina Leslie, Waterfall, 2018. Courtesy of the artist.

Canadian-Jamaican and Toronto-born photographer Christina Leslie uses the photographic arts (including collage) to explore the themes of identity, immigration, issues of marginalization, memory, race and her West-Indian heritage. She earned her BFA from Ontario College of Art and Design (OCAD) University and is presently pursuing her MFA at the Savannah College of Art and Design in Georgia, USA. Her participation in this year's CONTACT festival is part of an extensive year of exhibitions across Canada.
Elisabeth Belliveau | Gallery 44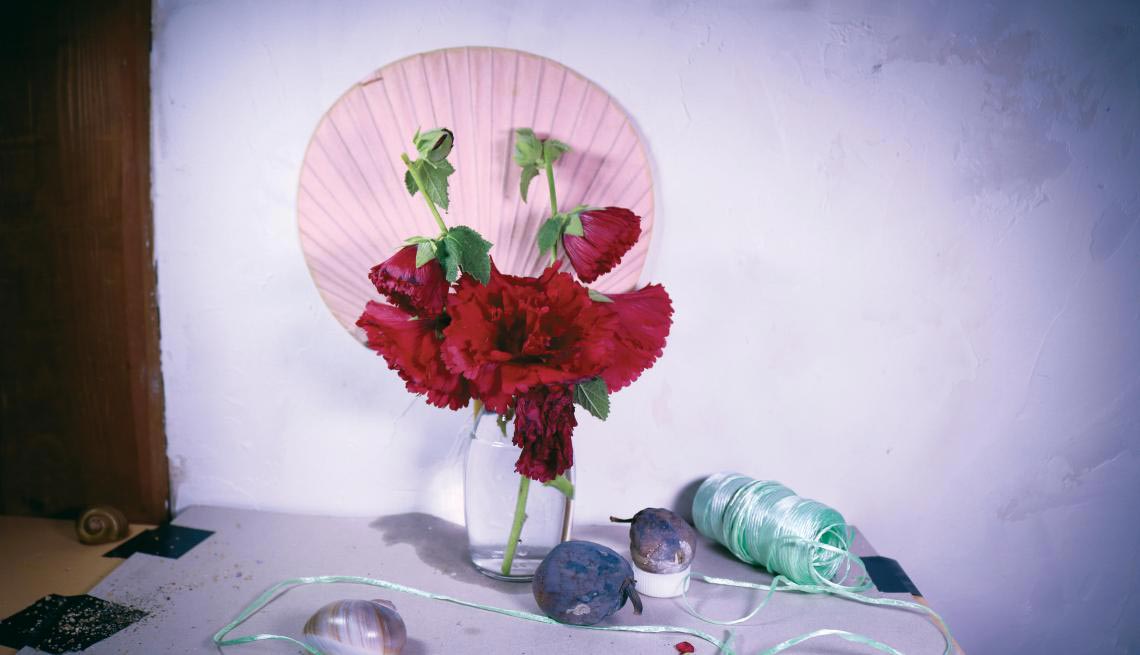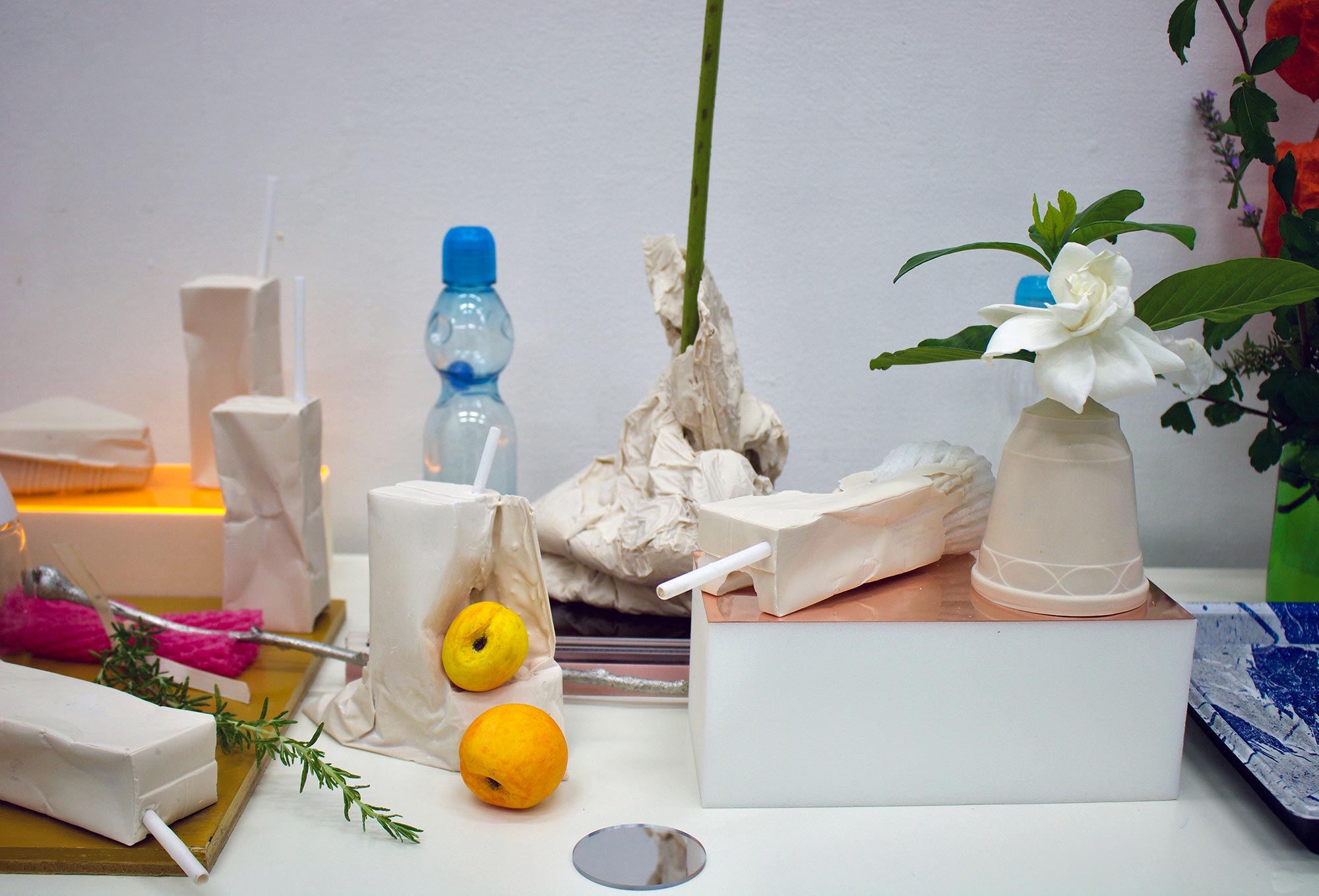 Elisabeth Belliveau, Still Life with Fallen Fruit, video still, 2019.
Elisabeth Belliveau, View of installation Still Life Tokyo, Studio Youkobo Japan, 2018.

Born in Antigonish, Nova Scotia, and currently living in Edmonton, Alberta, Canadian visual artist Elisabeth Belliveau is also a published author of four graphic novels. Belliveau completed a BFA at Alberta University of the Arts and an MFA at Concordia University in Montréal. She's currently an Assistant Professor in Fine Art at MacEwan University in Edmonton, Alberta. She has exhibited and screened her work internationally.
Her work focuses on contemporary still life — primarily through stop-motion animation and sculpture. In Belliveau's video installation 'Still Life with Fallen Fruit (after A Breath of Life, Clarice Lispector)' (2017–2019), presents at CONTACT, she presents various compositions where the artificial and natural cohabit and merge.
Persijn Broersen & Margit Lukács | A Space Gallery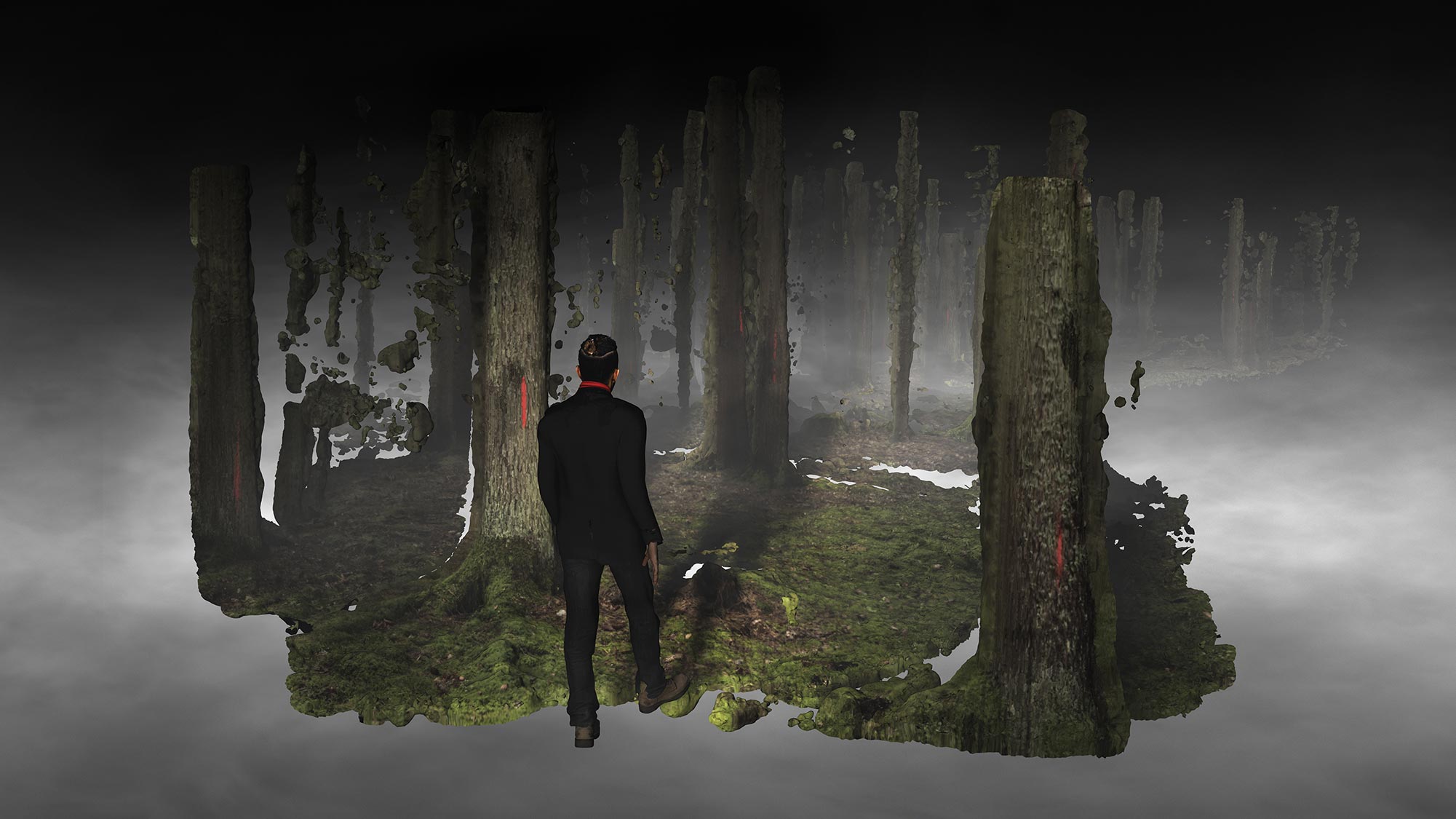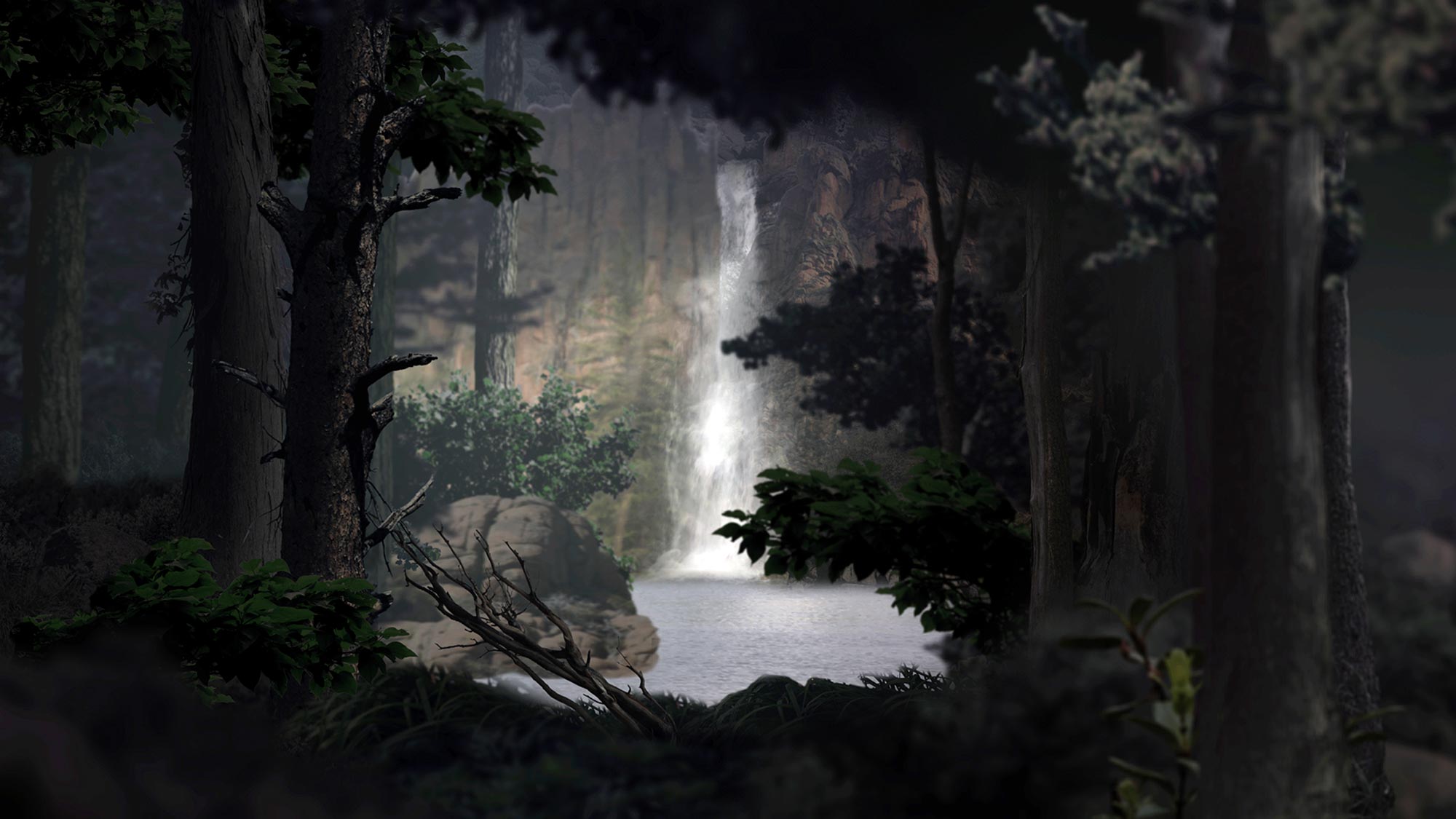 Persijn Broersen & Margit Lukács, Forest on Location, video still, 2018. Courtesy of the artists and Akinci Gallery, Amsterdam.
Persijn Broersen & Margit Lukács, Mastering Bambi, video still, 2010. Courtesy of the artists and Akinci Gallery, Amsterdam.

The Dutch creative duo of Persijn Broersen and Margit Lukács both live and work in Amsterdam but also split their time between Paris and Berlin. The multimedia artists, who are also a couple, create parallel worlds through their installations. Their works cross the boundaries between photography, video, animation and graphics.
The video still installation called 'Mastering Bambi' (2010), showing at CONTACT, is a remake of the 1942 Walt Disney classic Bambi. They essentially took out all the animals inhabiting the forest to leave only the pristine wilderness to be experienced and admired. Another installation, 'Forest on Location' (2018), explores the relationship between individuals and their environments.
Krista Belle Stewart & Fatma Bucak | CONTACT - MOCA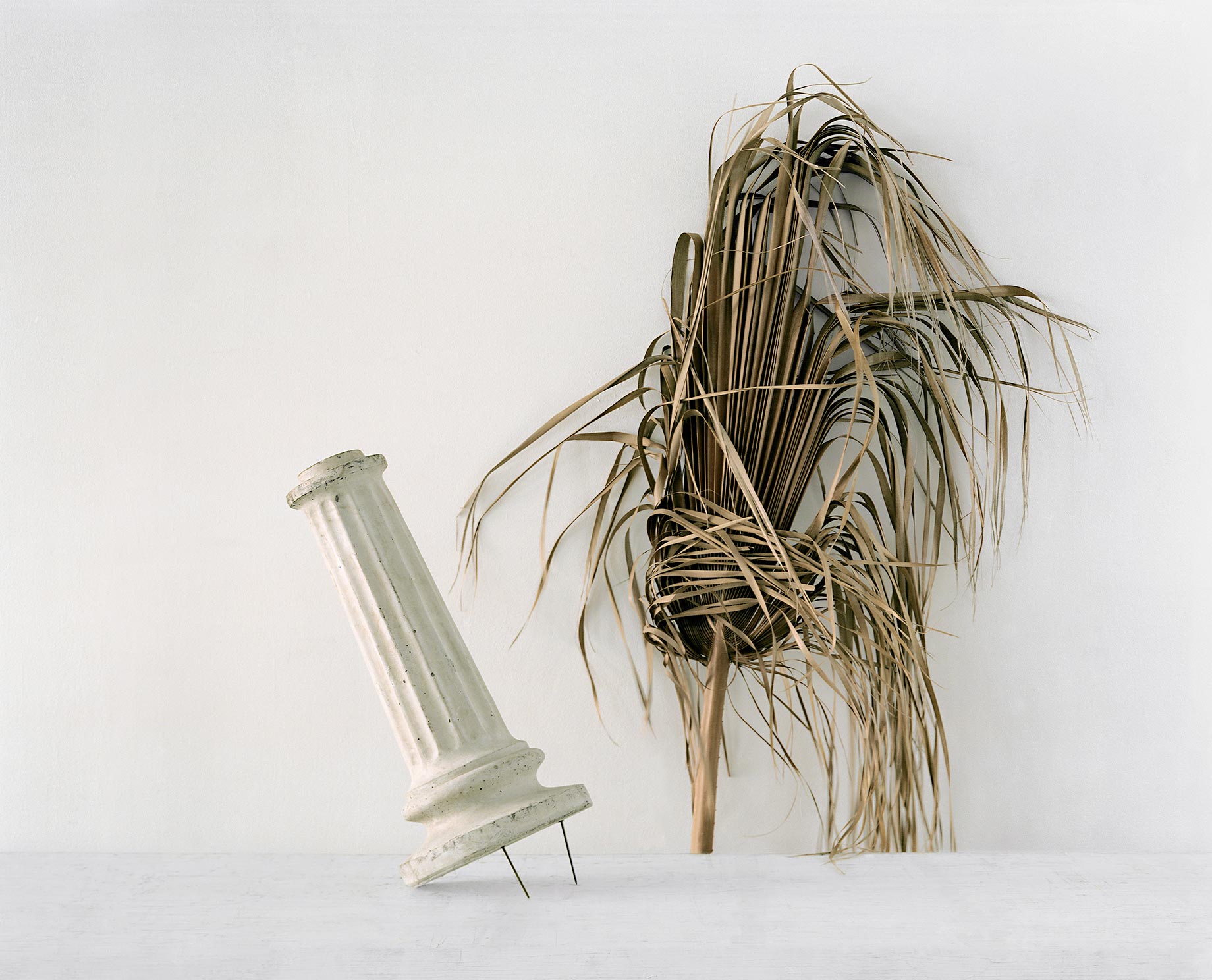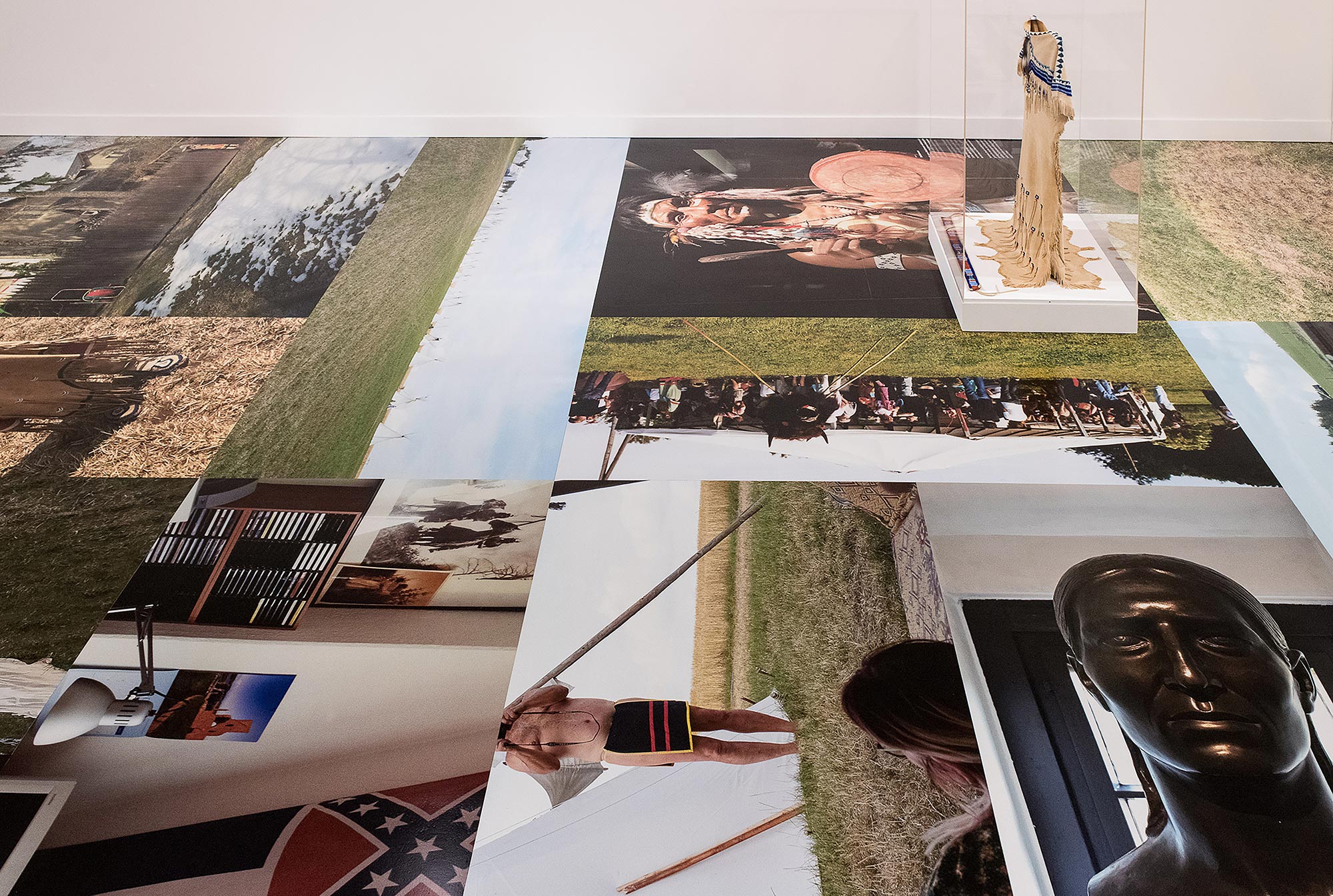 Fatma Bucak, Undetermined Remains, from the series A Study of Eight Landscapes, 2014. Courtesy of the artist.
Krista Belle Stewart, Truth to Material, installation view at Nanaimo Art Gallery, BC, 2019. Courtesy of the artist. Photo: Sean Fenzl.

A native of Turkey, Fatma Bucak lives and works between London and Istanbul. She holds an MA in Photography at the Royal College of Art, London. The themes she focuses on include political identity, cultural and gender norms, and landscapes as a space of historical renegotiation. Bucak's chosen forms of expressions are performance, photography, sound and video.
Visual artist Krista Belle Stewart is a member of the Syilx/Okanagan Nation. She lives and works between Vancouver, Brooklyn and Berlin. Stewart works with video, land, performance, photography, textiles and sound, drawing out personal and political narratives. She holds a BFA from Emily Carr University and an MFA from the Milton Avery School of the Arts at Bard College, New York.
Native Art Department International (NADI) | Mercer Union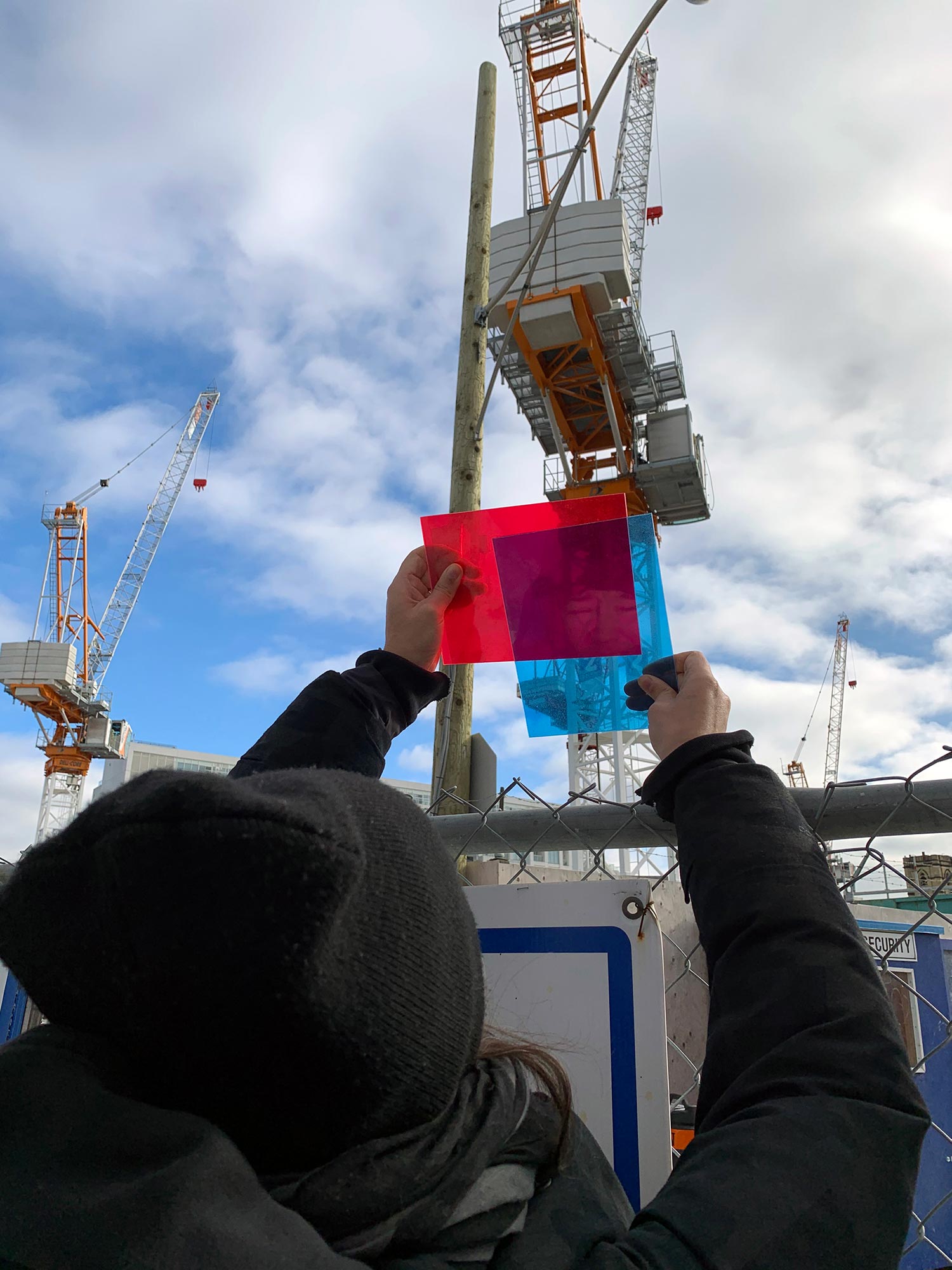 Native Art Department International, Bureau of Aesthetics, Study, 2020. Courtesy the artists.

Mercer Union presents the first Canadian exhibition of Native Art Department International (NADI), a long-term collaborative project created and administered by Toronto-based artists Jason Lujan and Maria Hupfield. 'Bureau of Aesthetics' is NADI's first solo exhibition in Canada.
Canadian artist Marie Hupfield is an Anishinaabe-kwe of Wasauksing First Nation. She works with a range of media, including video and performance. She holds an MFA in Sculpture from York University. "My work exists at the intersection of Anishinaabek cultural knowledge and Western-based art practices," as she describes. She aims to "build networks of awakened solidarity, fueling the movement for resurgence, decolonization, and reclamation of Indigenous homelands in North America." Hupfield is an Assistant Professor on Indigenous Digital Arts and Performance at the University of Toronto, Mississauga.
Originally from Marfa, Texas, Jason Lujan is a practicing artist and studio lecturer in the Department of Arts, Culture and Media at the University of Toronto, Scarborough. Lujan is Chiricahua Apache and Indigenous Mexican. He previously had a 20-year career as an arts administrator in New York City — with institutions like the Museum of Modern Art (MoMA), the Metropolitan Museum of Art, and others.
Laia Abril | CONTACT Gallery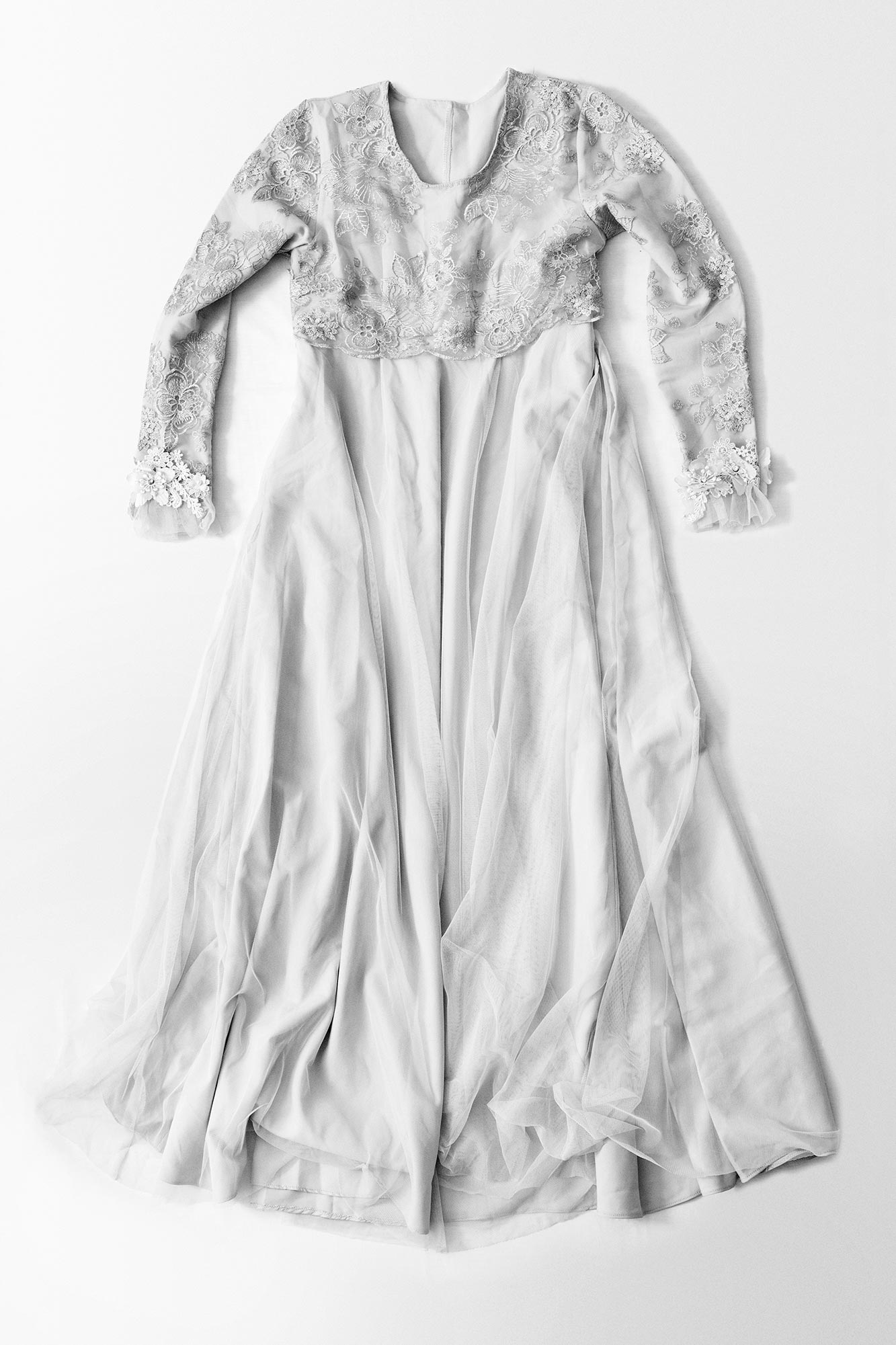 Laia Abril, Ala Kachuu [Bride Kidnapping], Kyrgyzstan, from the series Power Rape, On Rape, 2019. Courtesy of the artist.

Spanish photographer and author Laia Abril enjoys telling impactful stories through a multitude of platforms. After graduating from college with a degree in journalism, she moved to New York to focus on photography. Her award-winning photo books tackle a variety of subjects such as eating disorders, misogyny, rape culture and abortion. "With the rise of the #MeToo movement, I wanted to understand why some institutional structures of justice, law and policy were not only failing survivors, but actually encouraging perpetrators through their preservation of particular power dynamics and social norms," as she explains.

For information about COVID-19 from the City of Toronto, please visit toronto.ca/home/covid-19/.
---
Related visual arts podcast episodes