An interview with French scientist and explorer Éric Brossier who, aboard his polar expedition boat, the Vagabond, conducts scientific experiments with his wife France in the Arctic while raising their two daughters on board as they sail the world.
Since purchasing an expedition boat in 1999 and leaving his career as a geophysicist behind, French scientist and explorer Éric Brossier set out, the following year, to retrofit the 47-foot-long sailing boat, aptly named Vagabond, to make it suitable for ice sailing and serve as a floating and moving base camp for scientific explorations.
Essentially, he wanted to trade the traditional bricks and mortar science laboratory for a travelling lab on the open seas.
He now works with an international array of science-based organizations, companies, universities and individual researchers to conduct scientific experiments, research projects and studies. He's called upon to lend a hand in a wide range of fascinating topics such as algae bloom, seawater salinity, ice thickness and density, glacier observations, fauna and wildlife research and more.
What's really interesting is that he does this work and travels around the Arctic with his family, including his wife France and two now teenage daughters, Léonie and Aurore.
The family's journeys aboard their polar expedition sailboat have taken them to far-off places like Russia, Norway, Iceland, Japan, Alaska, and Canada. One of the highlights has been their experience living in the Canadian territory of Nunavut and the resulting close bond they developed with the aboriginal communities. They spent winters on their anchored sailing boat amid a frozen landscape near the Inuit hamlet of Grise Fiord—or Aujuittuq, the place that never thaws out, in the Inuktitut language.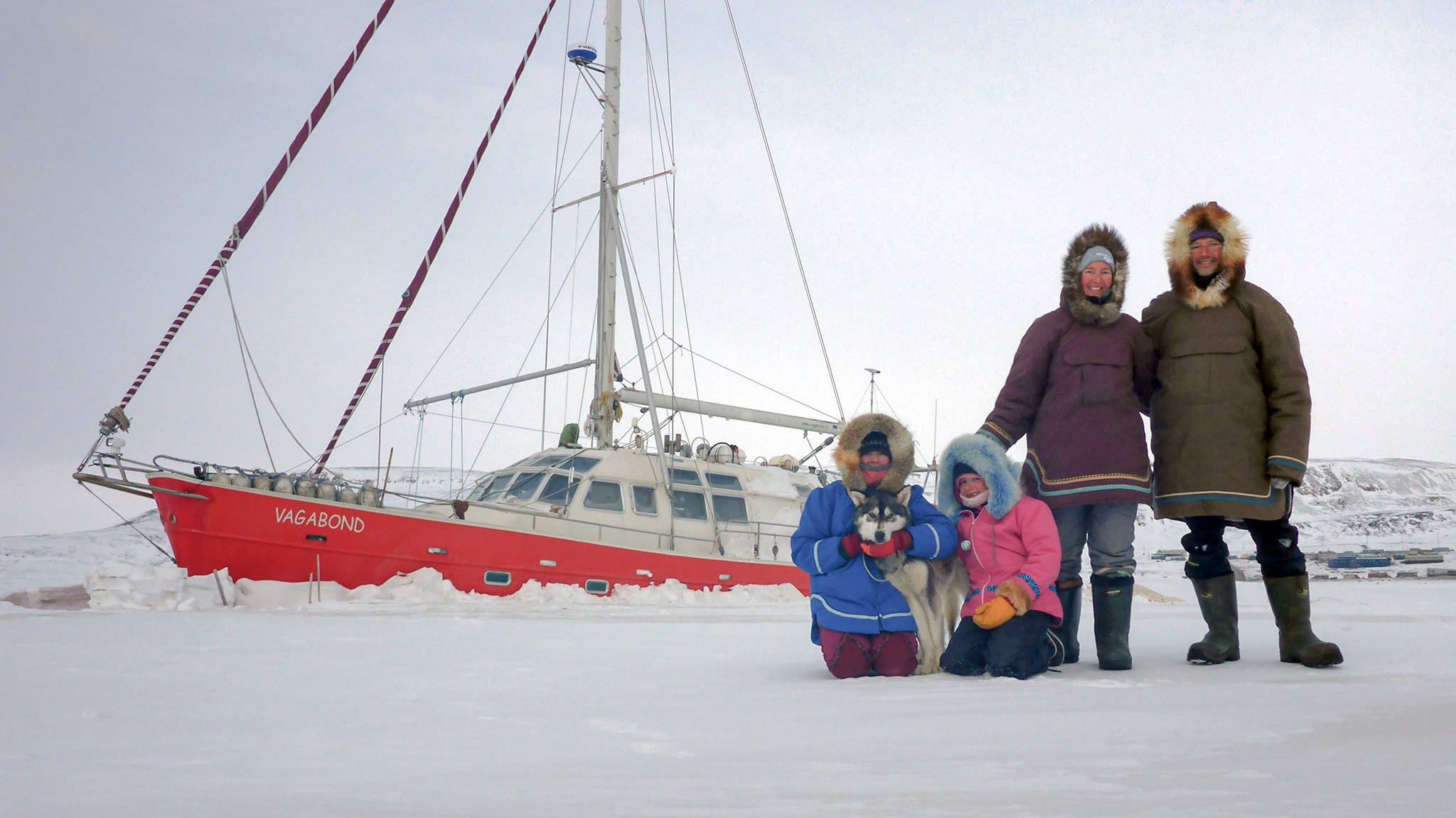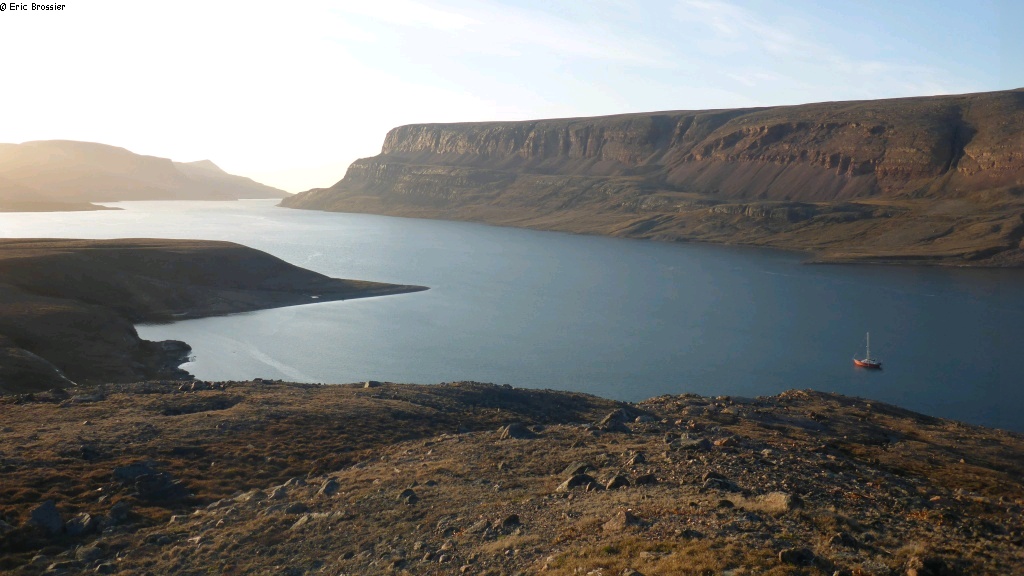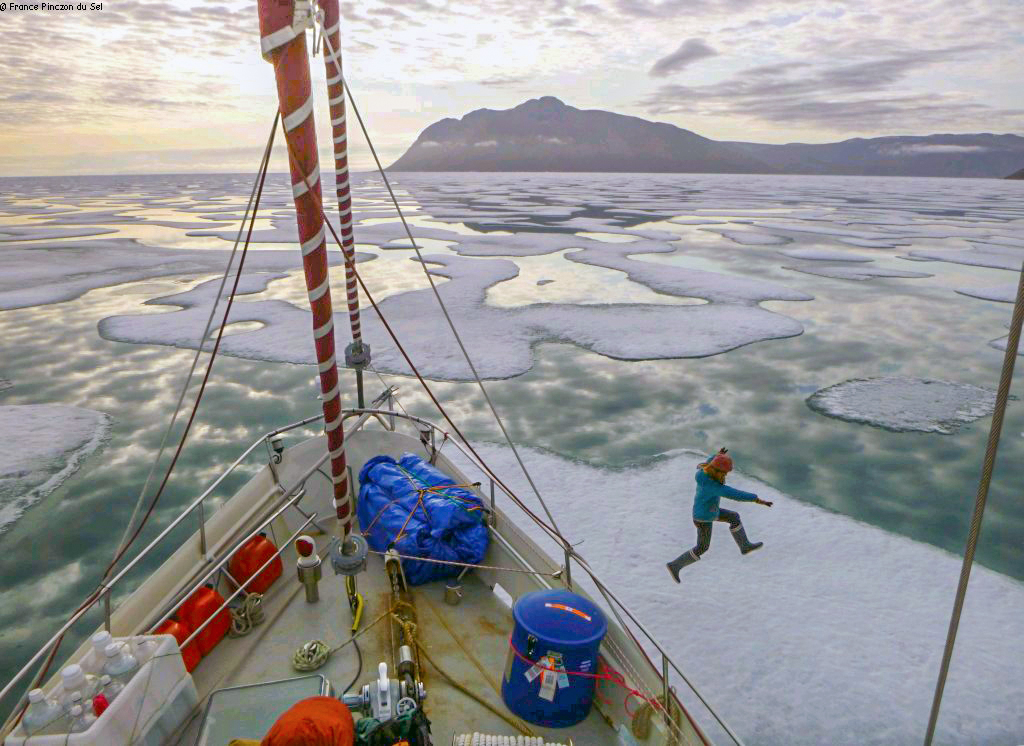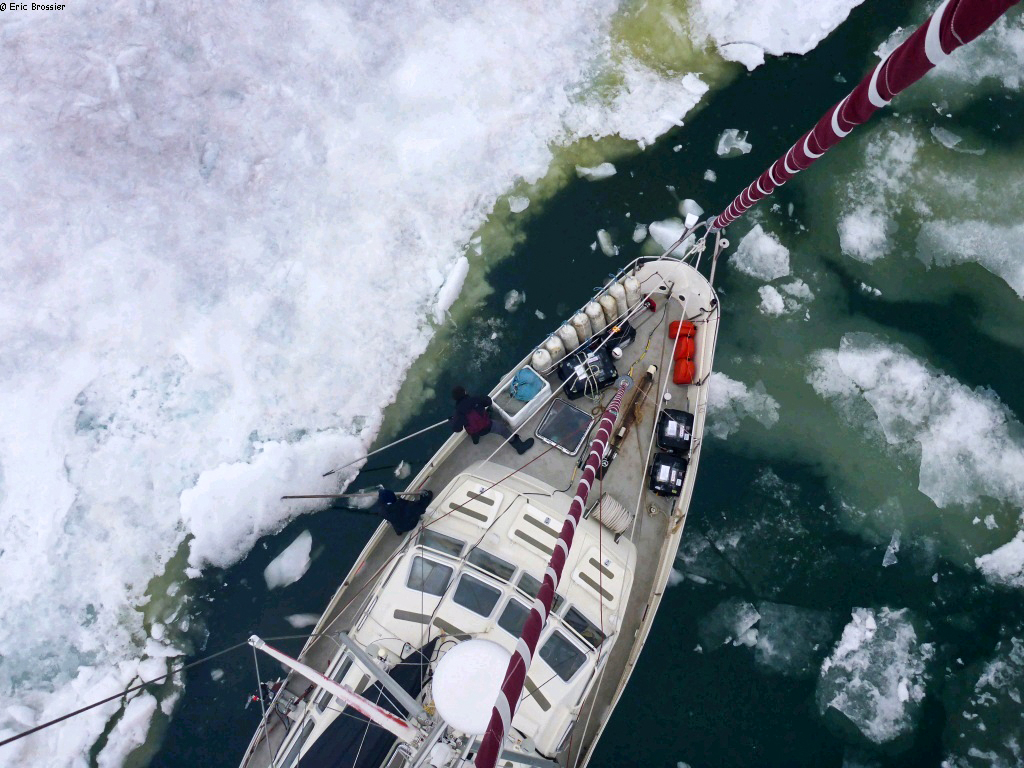 The community of Grise Fiord, located at the southern tip of Ellesmere Island, was born from the sad history of a Cold War-era folly where, in 1953, the Canadian government relocated unsuspecting Inuit families from Inukjuak, Québec, to this inhospitable northernmost public community in Canada—one of the coldest inhabited places in the world.
The aim was to assert sovereignty in the High Arctic—while leaving many Inuit to die from starvation and cold. The displaced indigenous people were misled to believe they could continue providing for themselves in the new territory which, in actual fact, was devoid of vegetation, timber and the types of animals they were used to hunt. The Canadian government made a formal apology in September of 2010 and paid $10 million to the survivors and their families.
While pursuing their scientific work, the family became part of the Grise Fiord community, just 50 kilometres away from their boat, and built life-long bonds, learning local practices like hunting.