The stunning desert landscapes of AlUla in Saudi Arabia make the perfect setting for the start of the inaugural FIA-backed Extreme E all-electric SUV racing season. The Desert X Prix will take place in AlUla between April 3-4, 2021. Following the Dakar Rally and Formula E, the Kingdom welcomes Extreme E. It's not only a prestigious motorsports event but also a natural partner for advancing the country's own Vision 2030 goals of promoting the​​​​​​​ renewable energy sector, fighting desertification, and placing a strong focus on sustainability.
Extreme E's overall mission is to highlight remote environments facing the threat of climate change and encourage positive action to protect our planet's future. This pioneering concept merges thrilling sports action, science education and storytelling to address pressing concerns underpinning the climate crisis.
In an effort to reduce CO2 emissions, the Extreme E SUVs competing in the rally races are all-electric 400kw (550hp) vehicles. The cutting-edge bespoke Odyssey 21 E-SUVs weigh 1,650 kilograms and can rip from 0 to 62mph in just 4.5 seconds.
The E-SUV was built from scratch by Spark Racing Technology in France back in 2019. A pioneering hydrogen fuel cell technology by AFC Energy enables the E-SUVs to be charged using zero-emission energy. The innovative solution uses water and solar energy to generate hydrogen power. Not only does this process reduce the vehicle's environmental footprint by eliminating greenhouse emissions, but it allows for the utilization of the water by-product elsewhere on-site. Williams Advanced Engineering produced the all-important high-performance battery, and founding partner​​​​​​​ Continental provided extreme winter-and-summer-proof tires.
Turning a bold idea into reality
The Odyssey 21 E-SUV was turned from a drawing board concept to reality in just two months. It was unveiled to the world in the summer of 2019 at the Goodwood Festival of Speed in England.
"We were little more than an idea on a napkin back in January 2019, and now Extreme E is real," said Extreme E Founder and CEO Alejandro Aga. The idea for this remarkable odyssey originally came in late 2018 when having breakfast with a friend and motorsports great, Gil de Ferran. The pair dreamt up the idea of a world-class motorsports series to tell the story of the effects of climate change and human activity on stunning, remote locations worldwide.
I first observed the Odyssey 21 live and direct when it was on public display during the inaugural Saudi edition of the Dakar Rally last year — where it raced the final 20-kilometre stage of the legendary rally. The first photo on top of this article is from a pre-Dakar testing session in the Saudi desert. The E-SUV, driven by Ken Block, stormed the final competitive stage of the 2020 Dakar Rally in a time of 9 minutes and 17 seconds, placing third overall.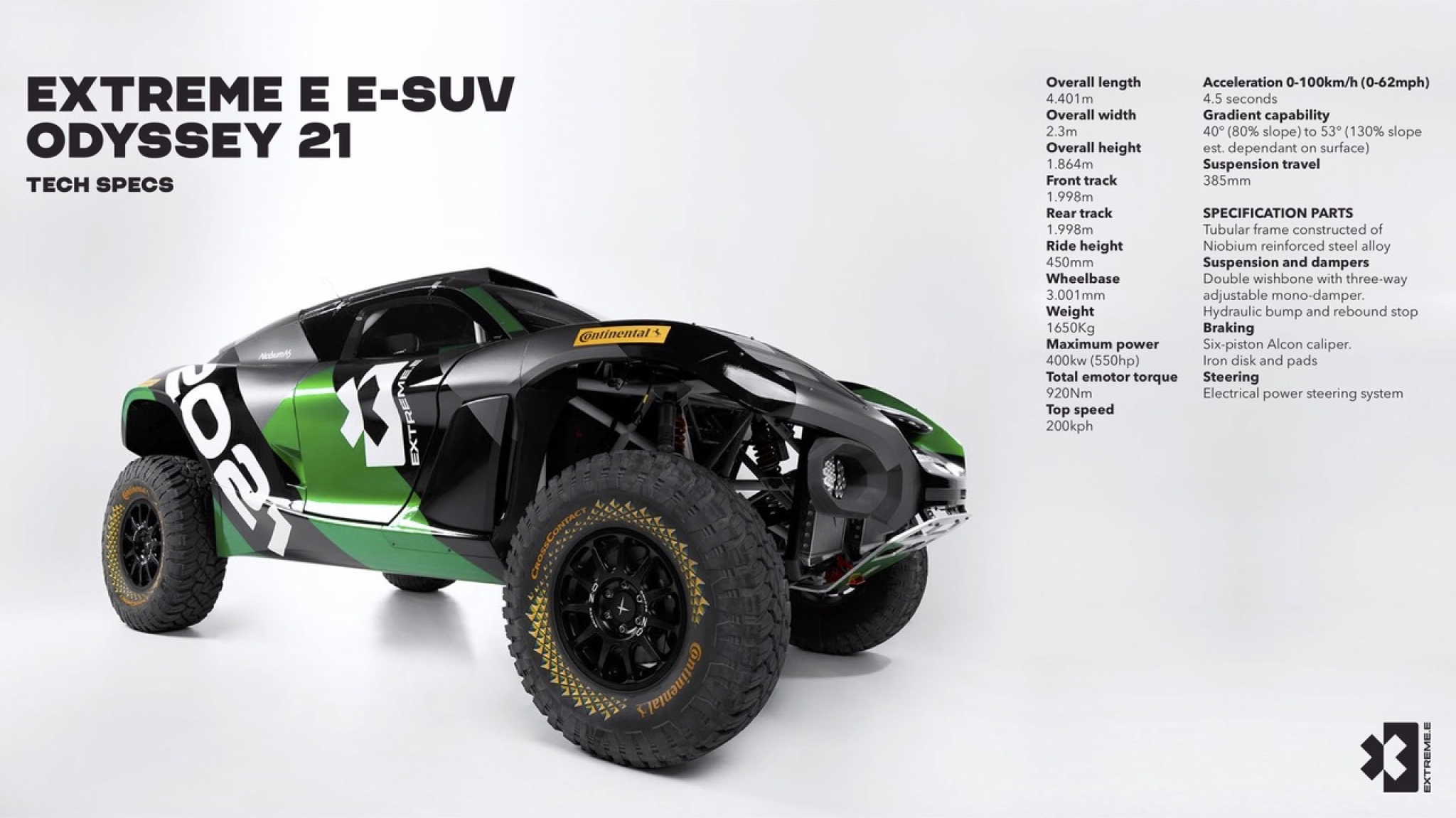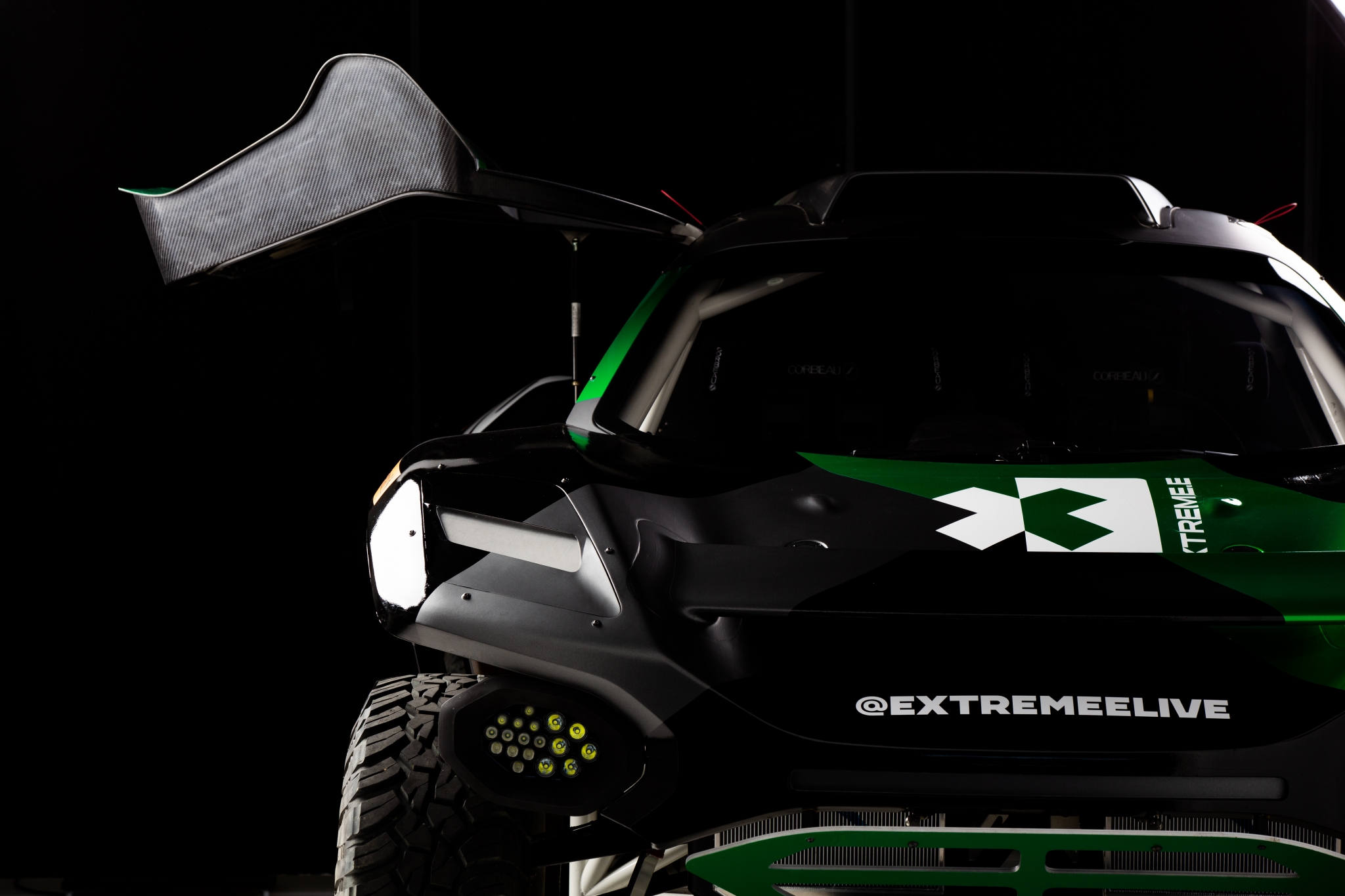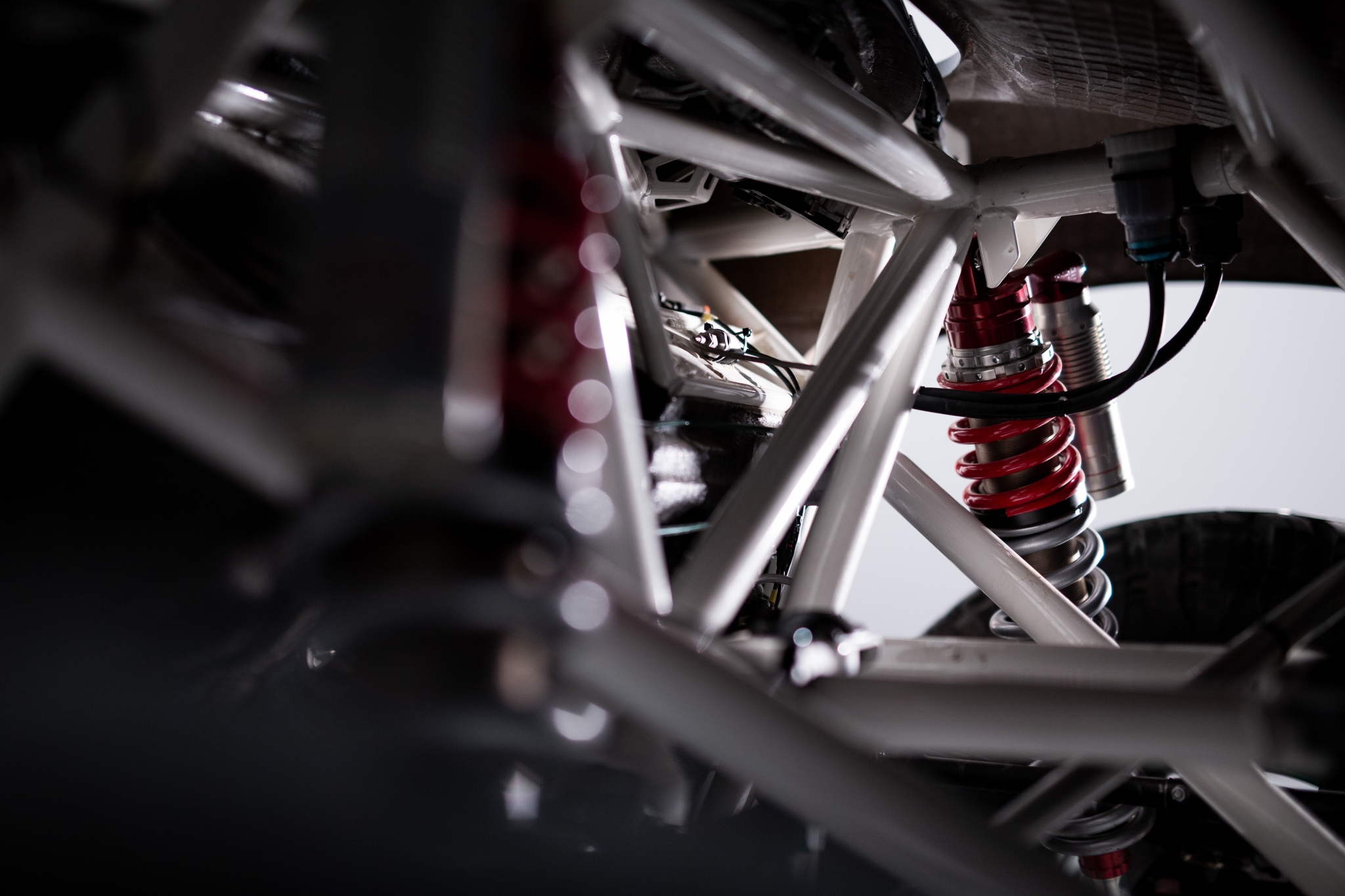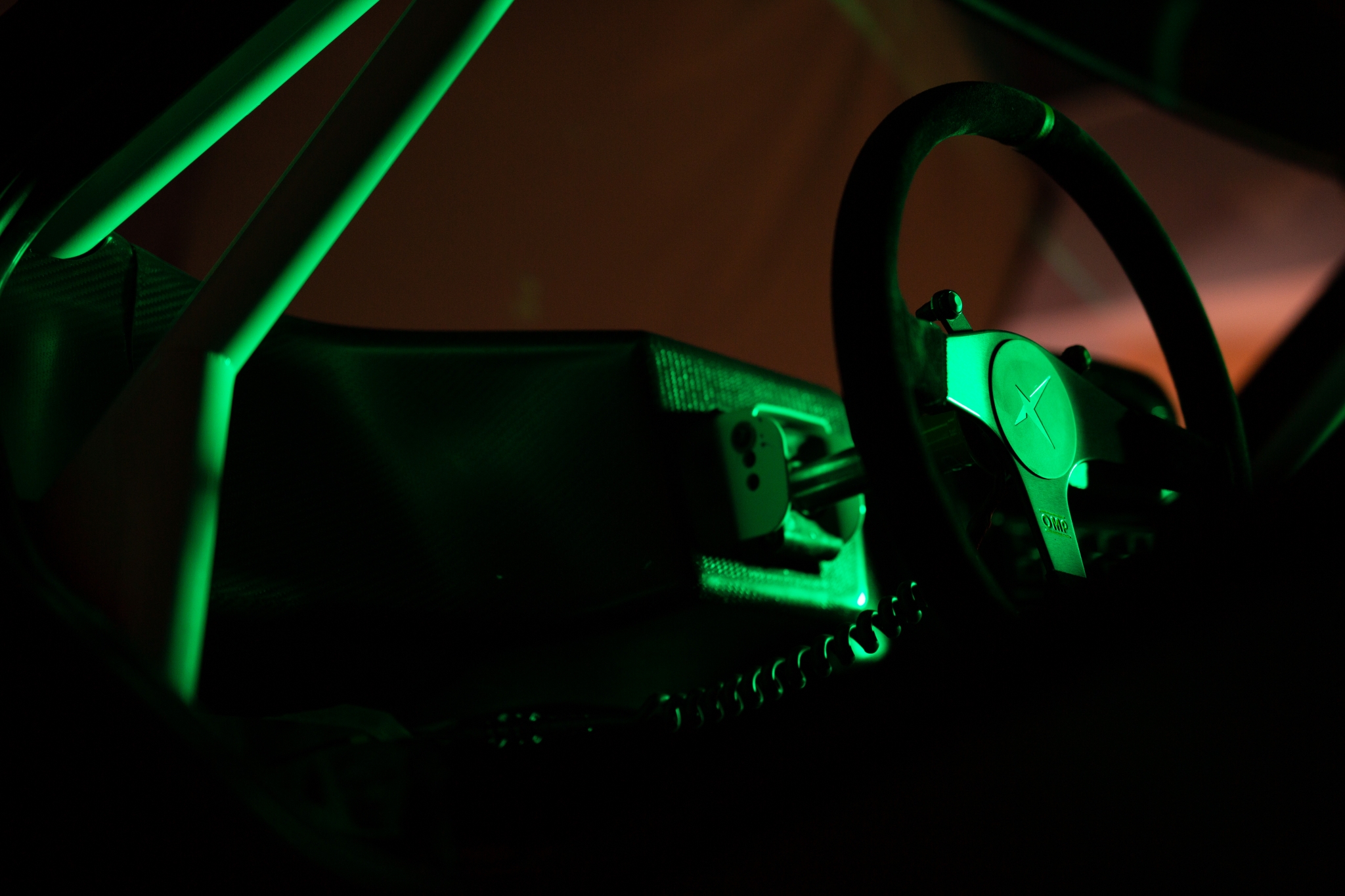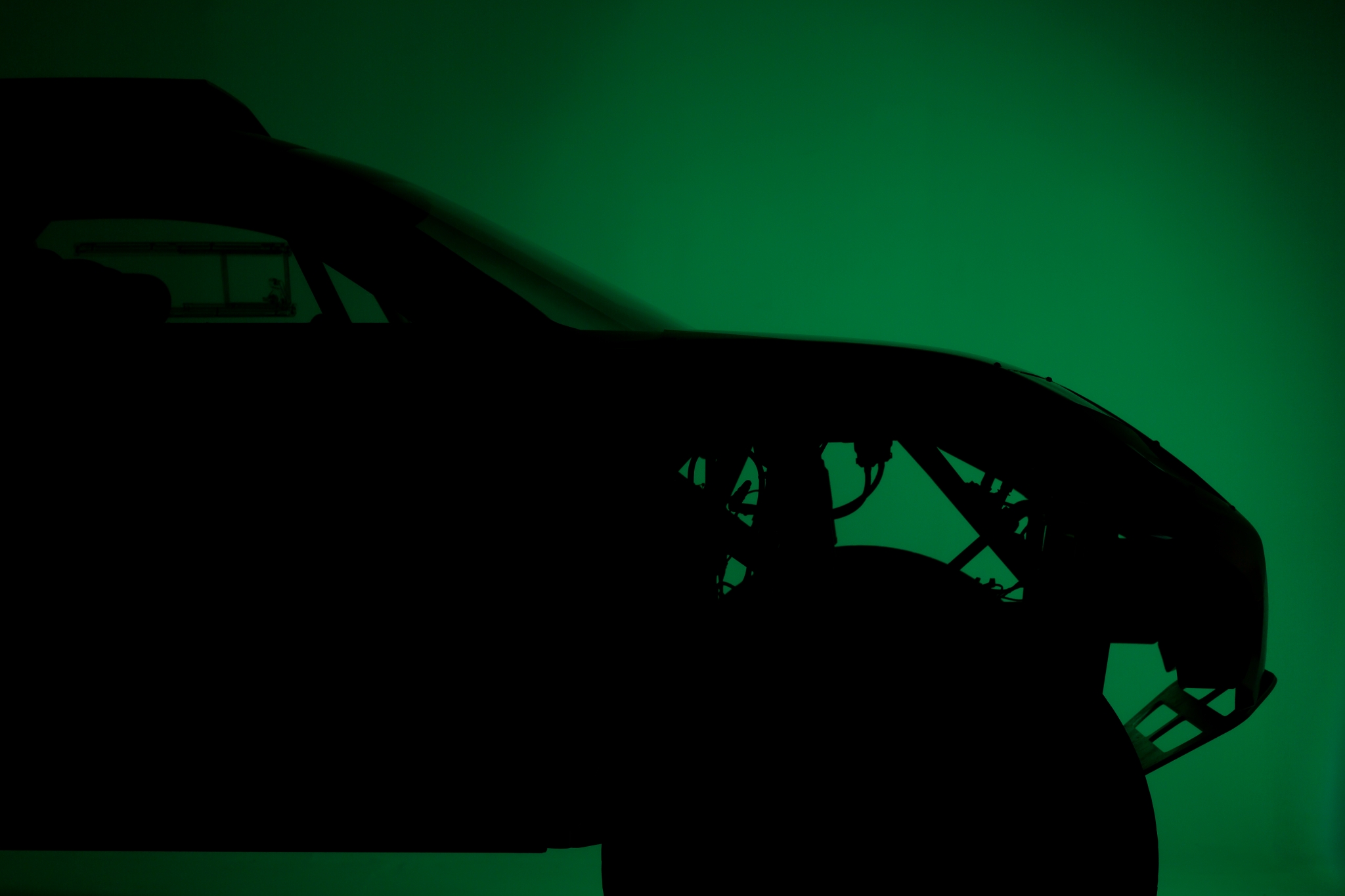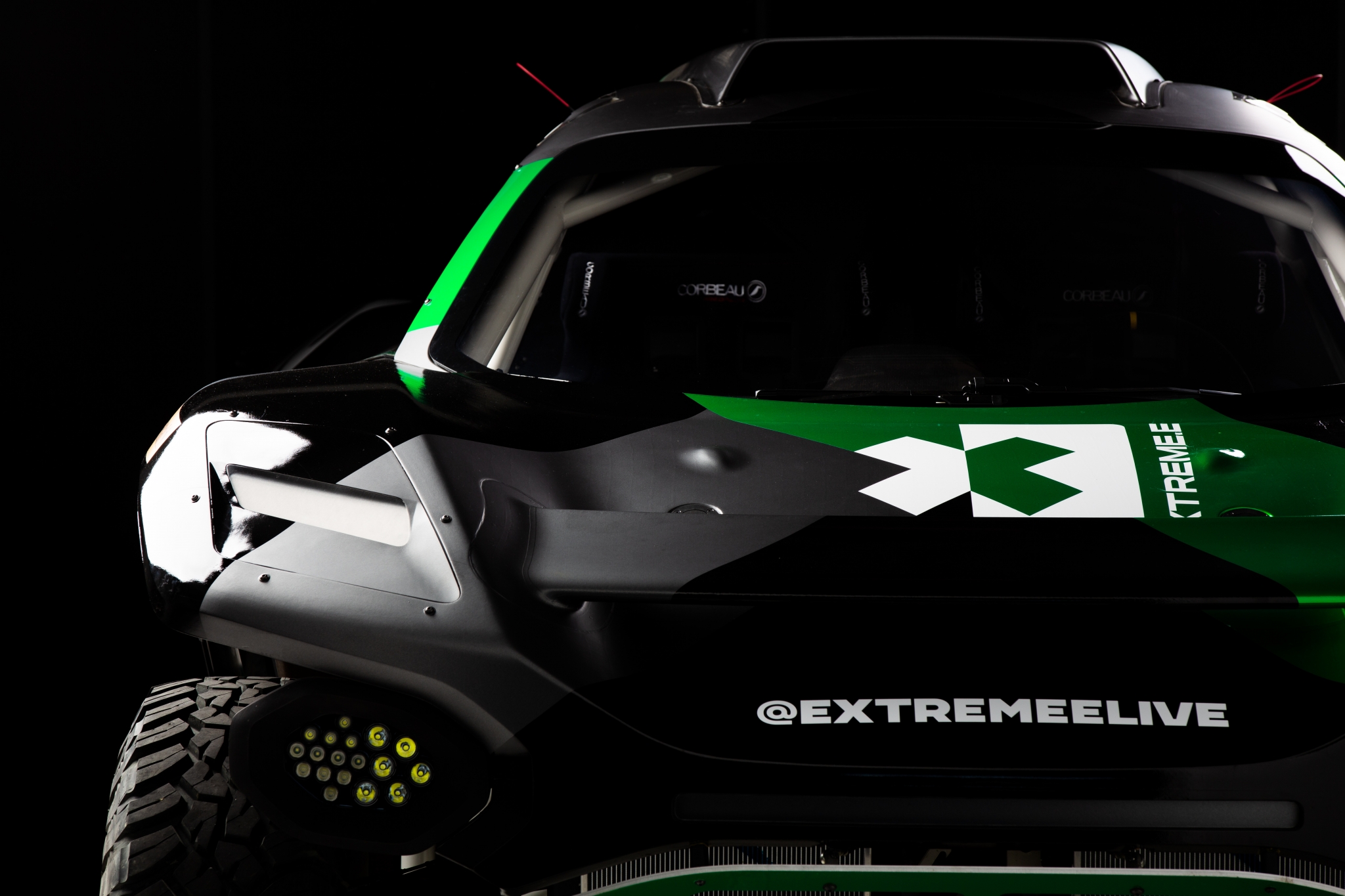 This coming week's Desert X Prix in AlUla is the first in a 5-race inaugural season. The other carefully chosen race locations around the globe also represent regions affected by climate and environmental challenges. The five-race global voyage listed below, spanning four continents, promotes sustainability and electric vehicles' adoption to help protect the planet.
Desert X Prix: AlUla, Saudi Arabia (3-4 April 2021)
Ocean X Prix: Lac Rose, Senegal (29-30 May 2021)
Arctic X Prix: Kangerlussuaq, Greenland (28-29 August 2021)
Amazon X Prix: Para, Brazil (23-24 October 2021)
Glacier X Prix: Tierra del Fuego, Argentina (11-12 December 2021)
Unique environmental issues are being highlighted through each destination: Saudi Arabia (desertification), Senegal (rising sea levels), Greenland (melting ice cap), Brazil's Amazon (deforestation) and Argentina's Patagonia (glacial recession).
All of the E-SUVs racing in the Extreme E global circuit are transported between locations in a converted former passenger-cargo ship, the RMS St. Helena, which underwent a multi-million-Euro refit to minimize emissions and transform it into Extreme E's operations hub.
Motorsports events traditionally attract throngs of adrenaline-seeking spectators, but Extreme E is turning this concept on its head. Given the organization's focus on mitigating the environmental impact as much as possible on these remote race environments, there are no on-site spectators allowed. Each Extreme E team will also be limited to eight people — comprising two drivers, one engineer and five mechanics. Even the bulk of the TV operations will be done remotely from London.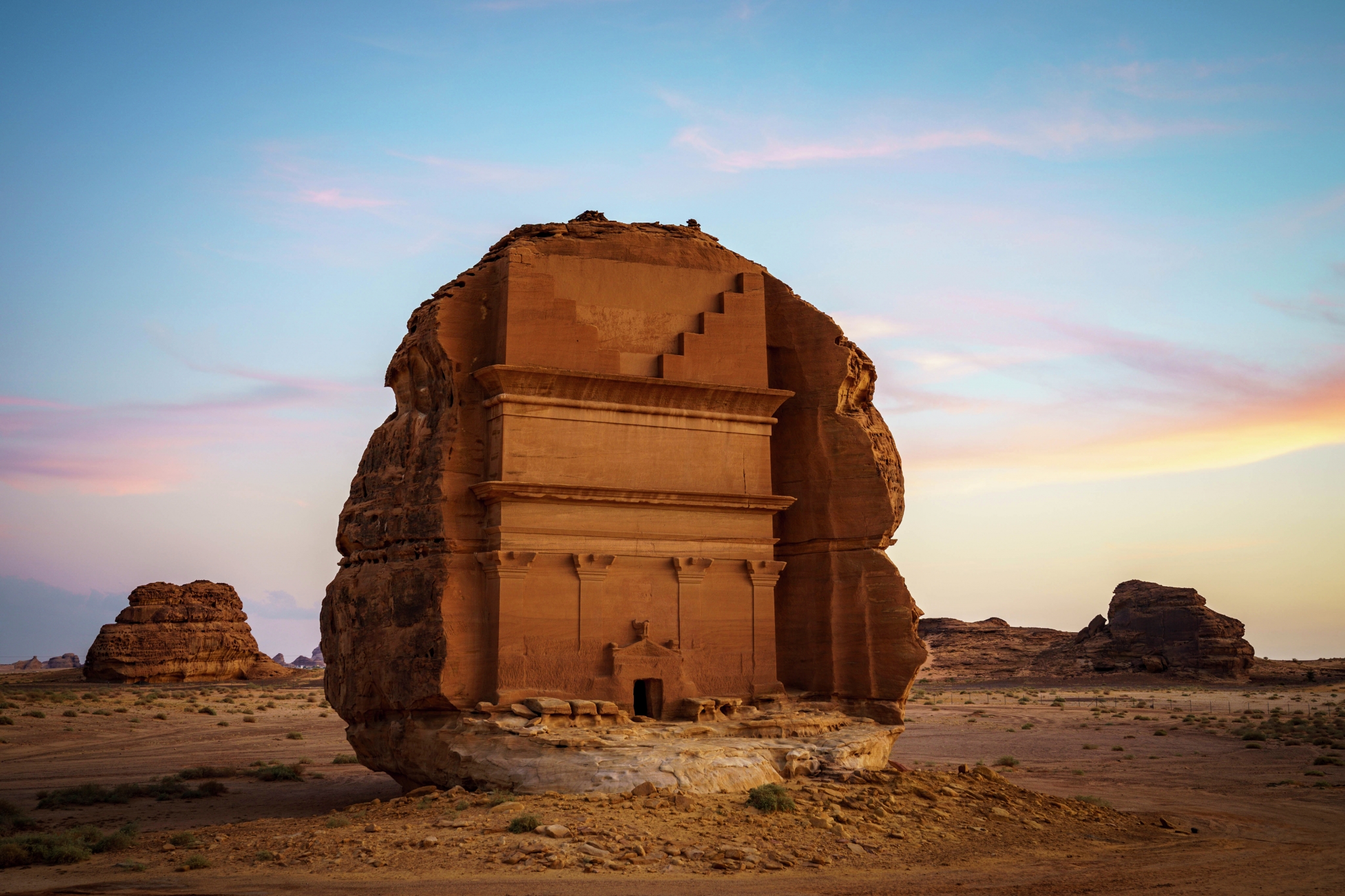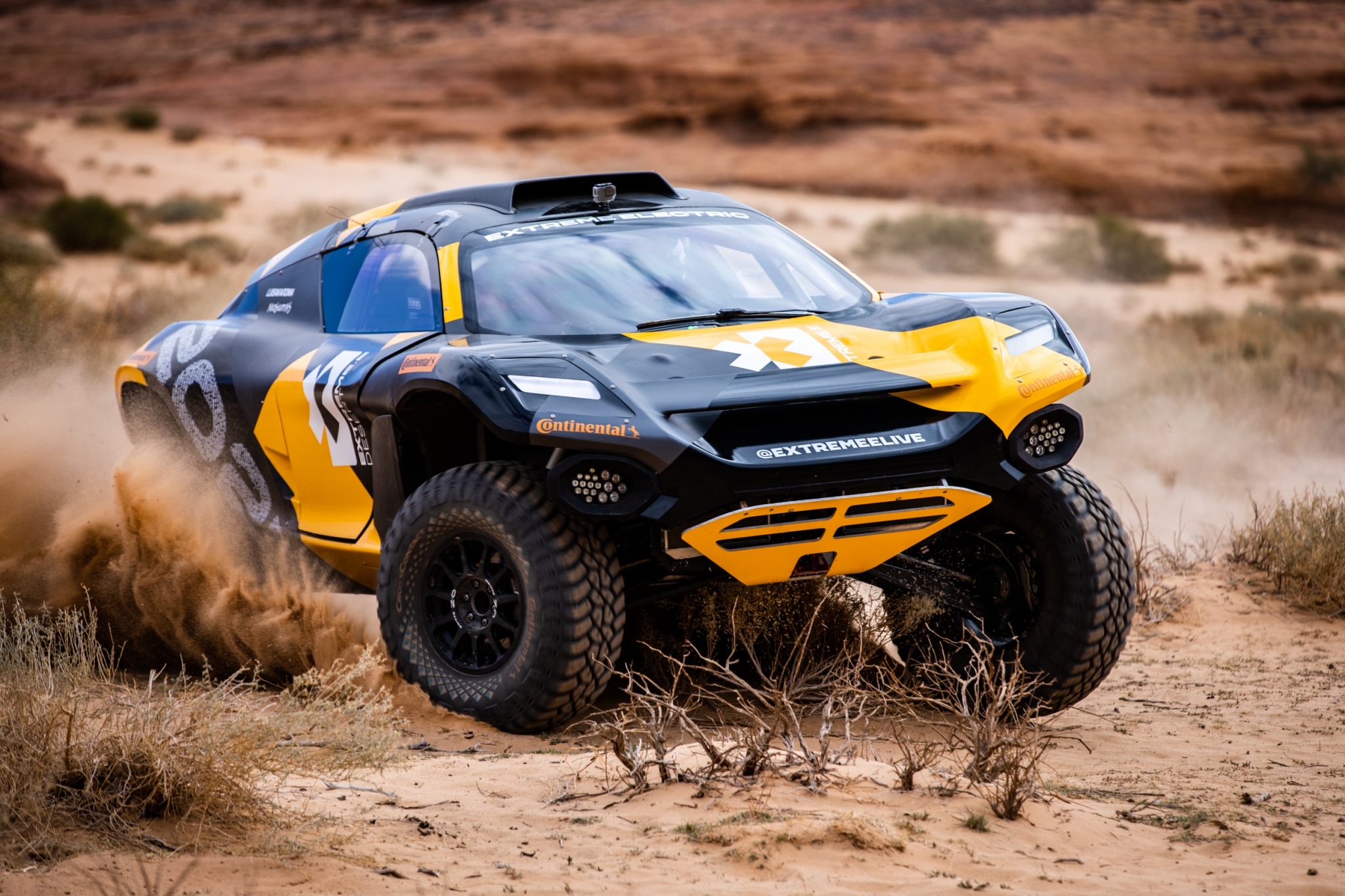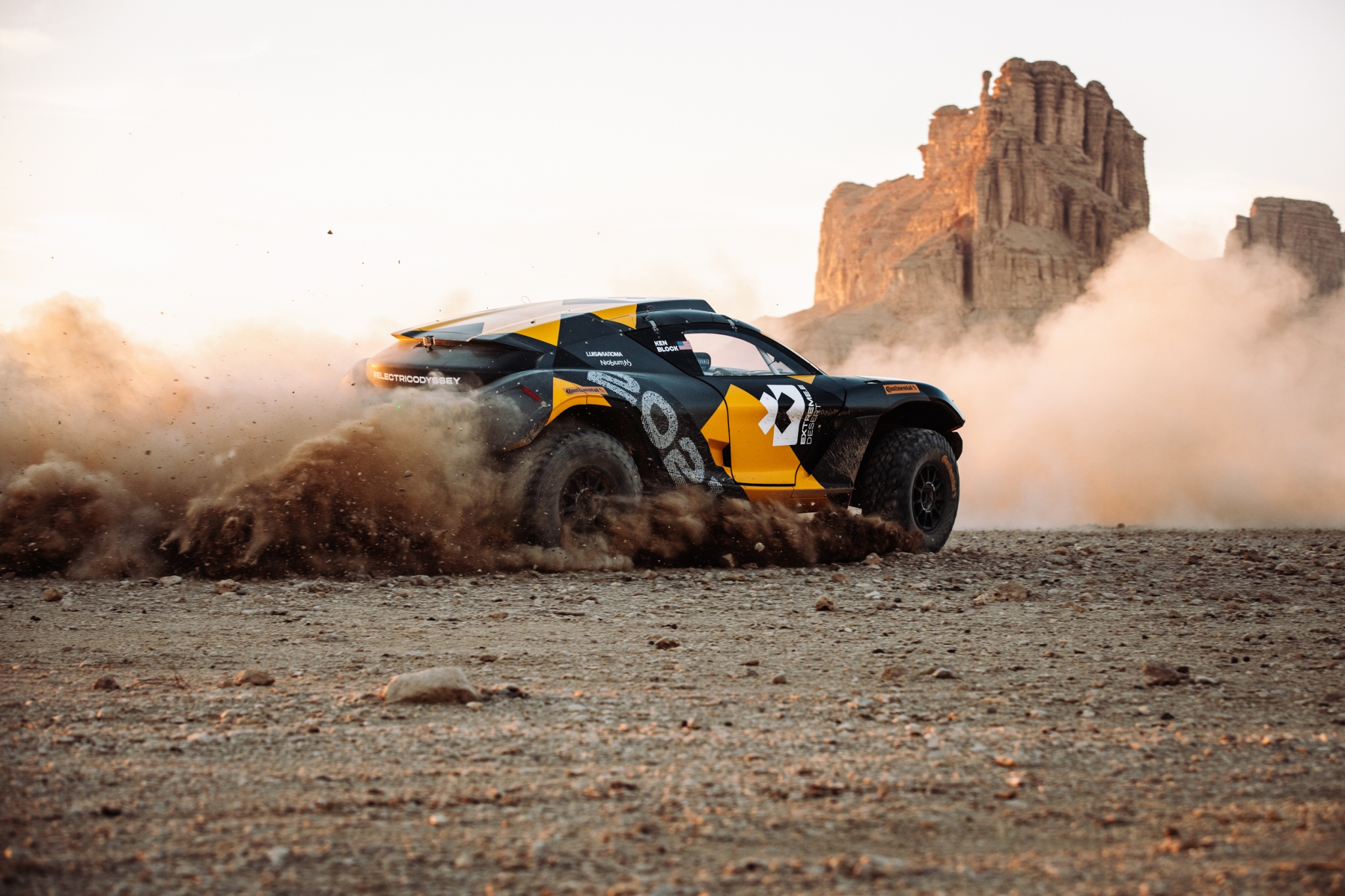 Fans will instead have the opportunity to watch the races live through TV broadcasts. Local viewers in Saudi Arabia will be able to watch the inaugural Desert X Prix AlUla and Extreme E debut season on KSA Sports.
The merging of sports and science for the good of the planet
Extreme E is a signatory and supporter of the United Nations' Sports for Climate Action Framework. The initiative is led by the UN's Framework Convention on Climate Change (UNFCCC), which finds its roots in the 2015 Paris Agreement.
"In a little under a year, I saw the impacts of climate change first-hand and met the people experiencing the effects," said Alejandro Agag. "For anyone that denies its existence or is unaware of the problems it is causing — join us on this journey," as he encouraged the world to do at the launch event.
"The ocean and exploration always fascinated me as a kid," said Agag. One of his childhood heroes was the famous French explorer and marine conservationist Jacques Cousteau. He was inspired by Cousteau's boat, the Calypso, to create a 21st-century version with the RMS St. Helena.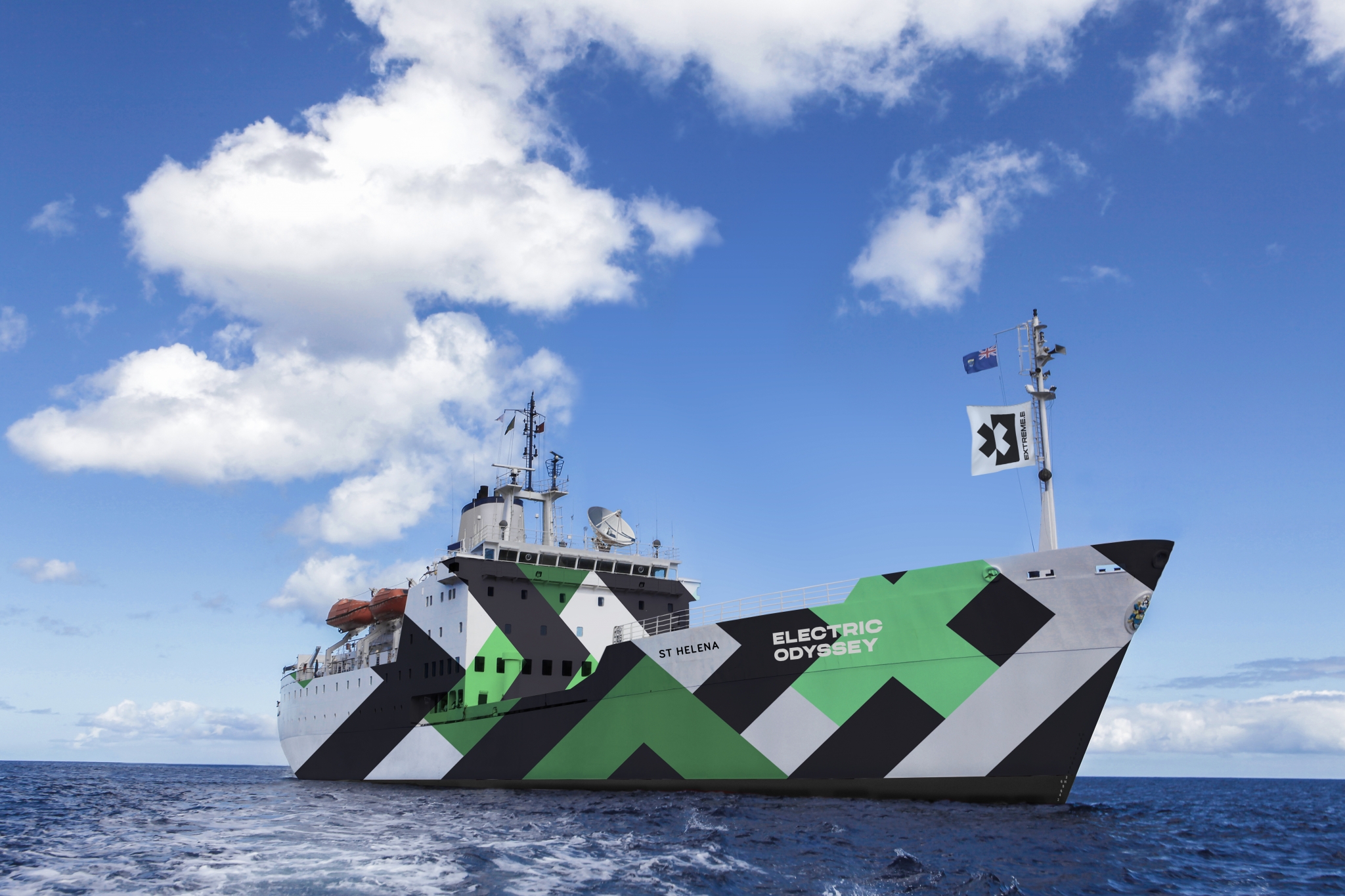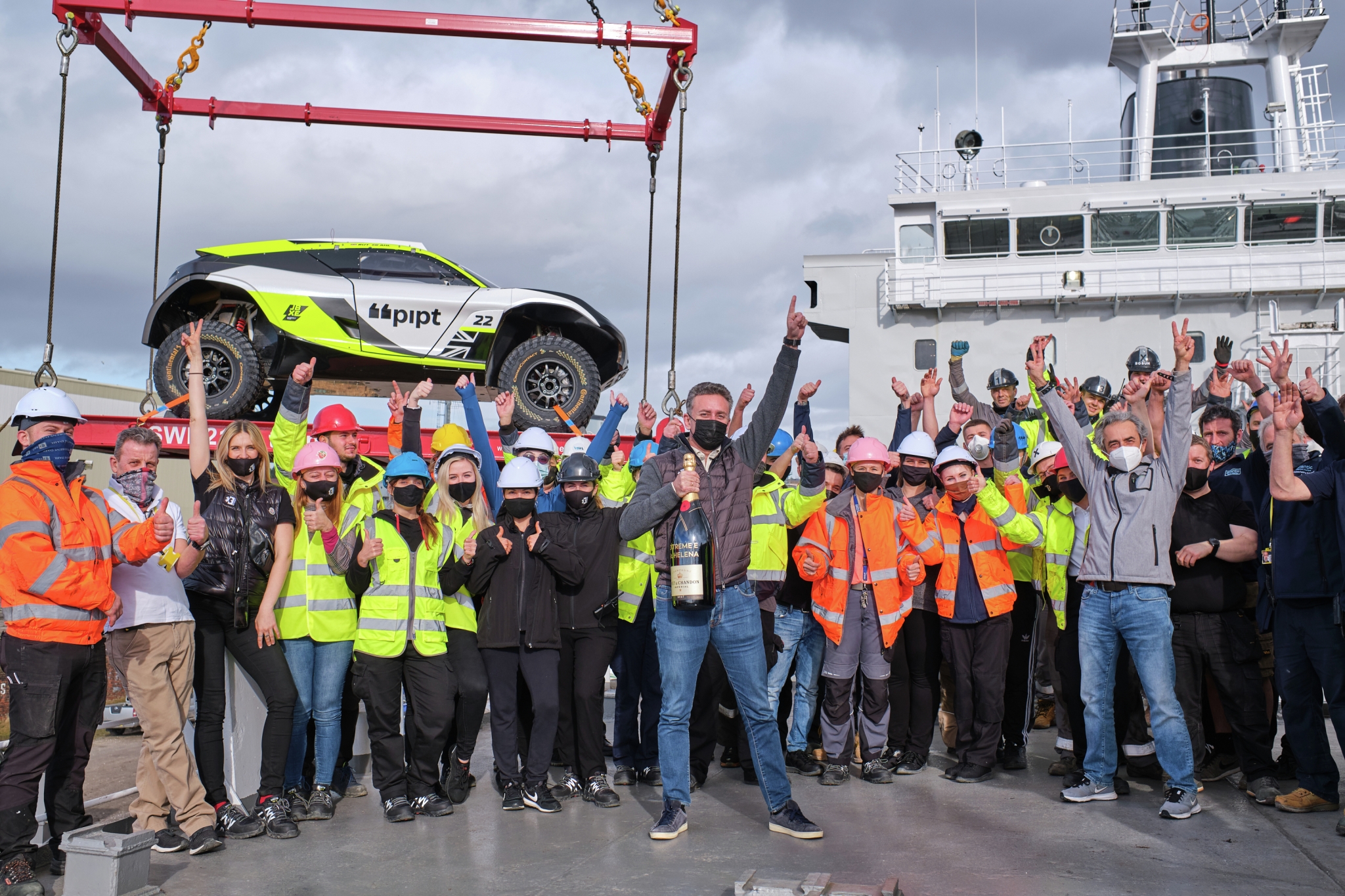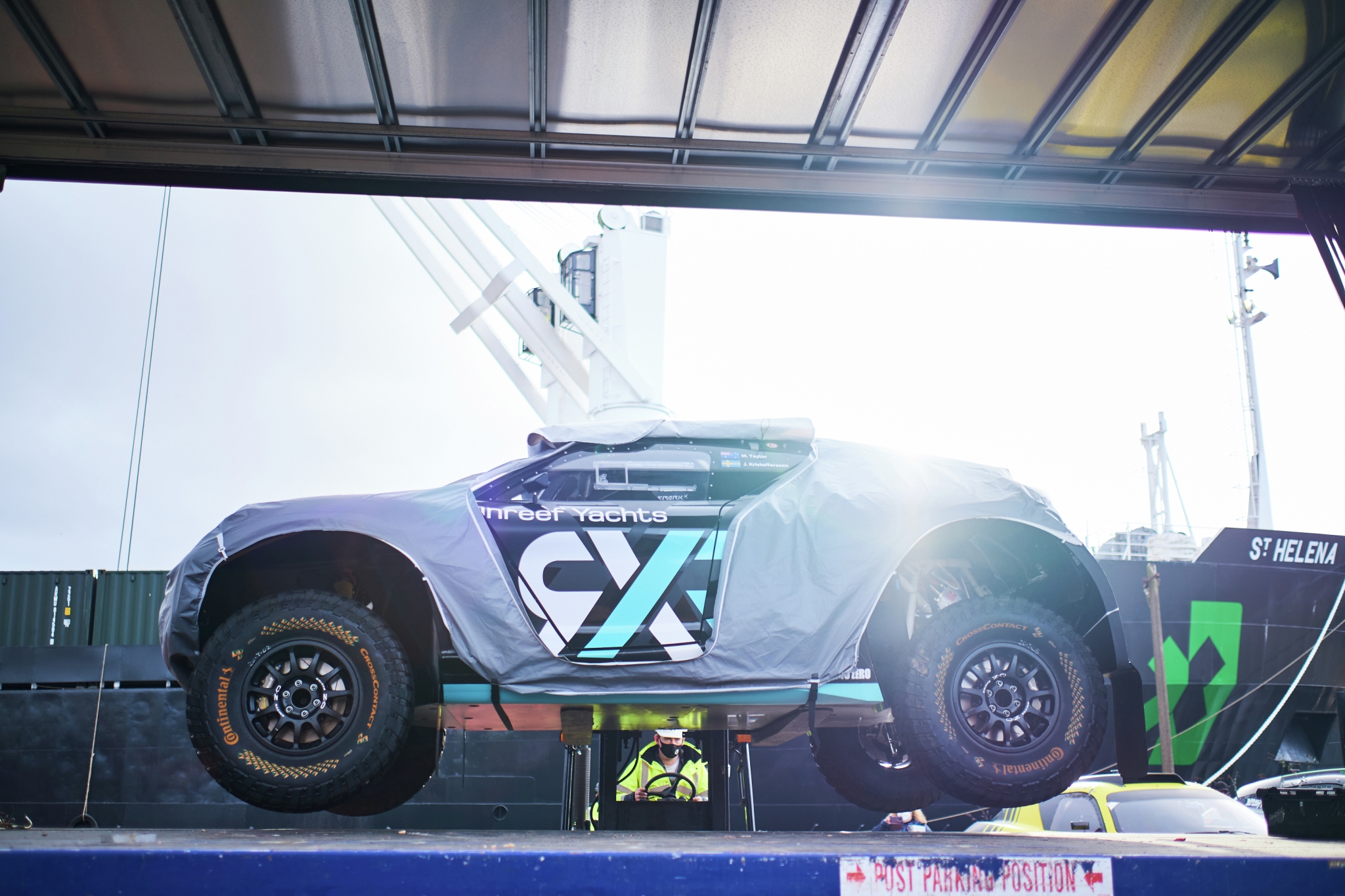 Extreme E's floating paddock not only transports the electric off-road racing vehicles and support crew across the season's adventurous global circuit but also serves as a scientific research command center. A team of top researchers from leading universities forming Extreme E's Scientific Committee will advise on the series' education and research programmes. Led by Professor Peter Wadhams of the University of Cambridge, the onboard scientists will assess the environmental impact of event logistics and recommend positive legacy initiatives that support local communities in each race location.
Other scientists making up the Scientific Committee include leading Brazilian Amazon scientist Francisco Oliveira, ocean scientist Lucy Woodall, desert/climate scientist Prof. Richard Washington from the University of Oxford, and a great marine scientist from my own King Abdullah University of Science and Technology (KAUST), Professor Carlos Duarte.
In partnership with the Enel Foundation, Extreme E will give the opportunity to scientific researchers at each Extreme E race locations to conduct research and outreach programs whilst onboard the ship.
Unified teams of equals supported by legends of the sport
In April of 2020, Extreme E committed to the Equality Programme to promote fairness and a level playing field between male and female drivers. All nine competing teams and 18 drivers starting off in AlUla for the Desert X Prix will comprise world-class male and female drivers.
The two-day format of the X Prix races will run on Saturday and Sunday. Each team has two qualifying rounds of races on Saturday. The final on Sunday comprises two semi-final races and the Final. Each race is two laps – one lap driven by the female and one lap driven by the male.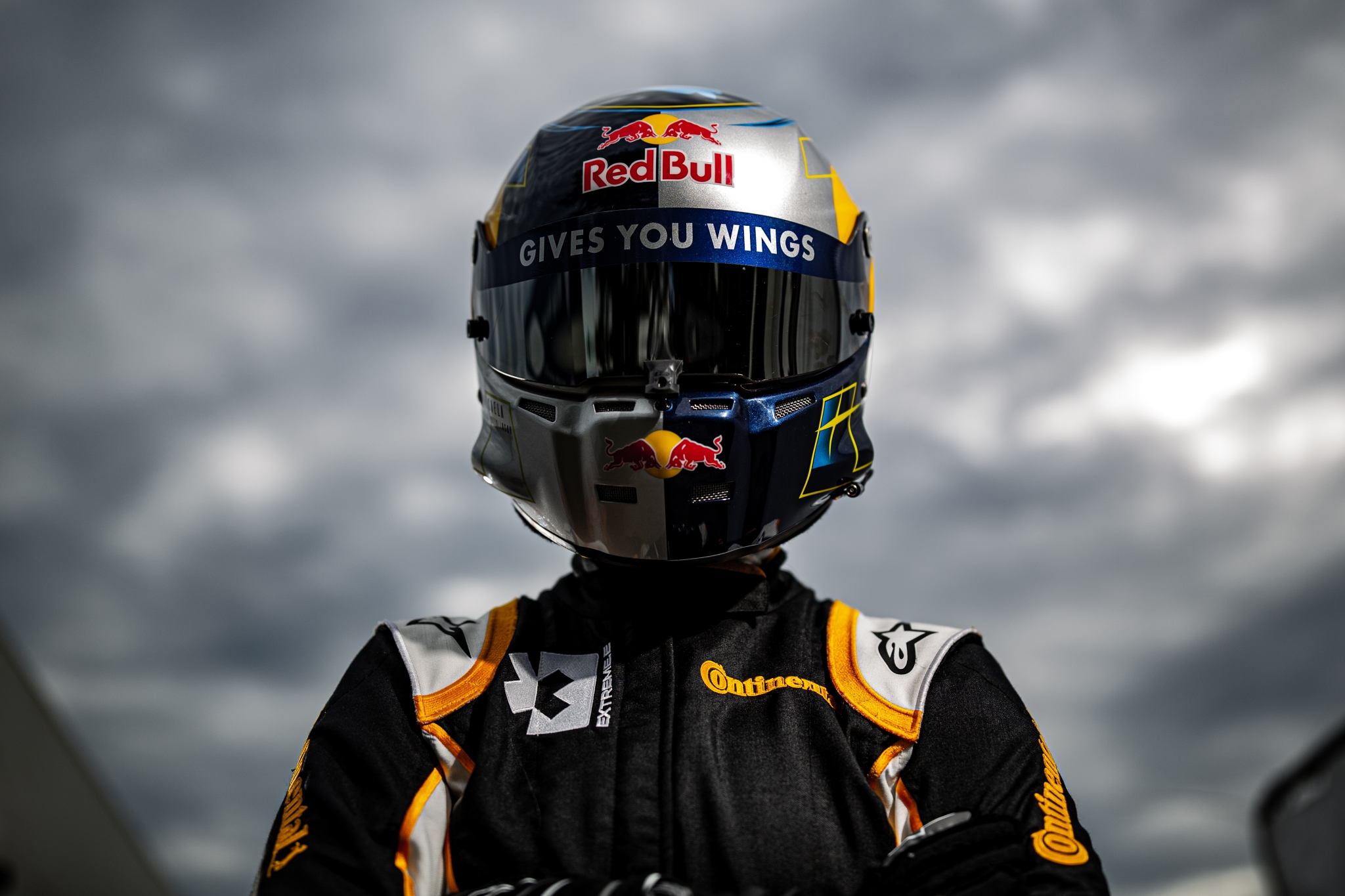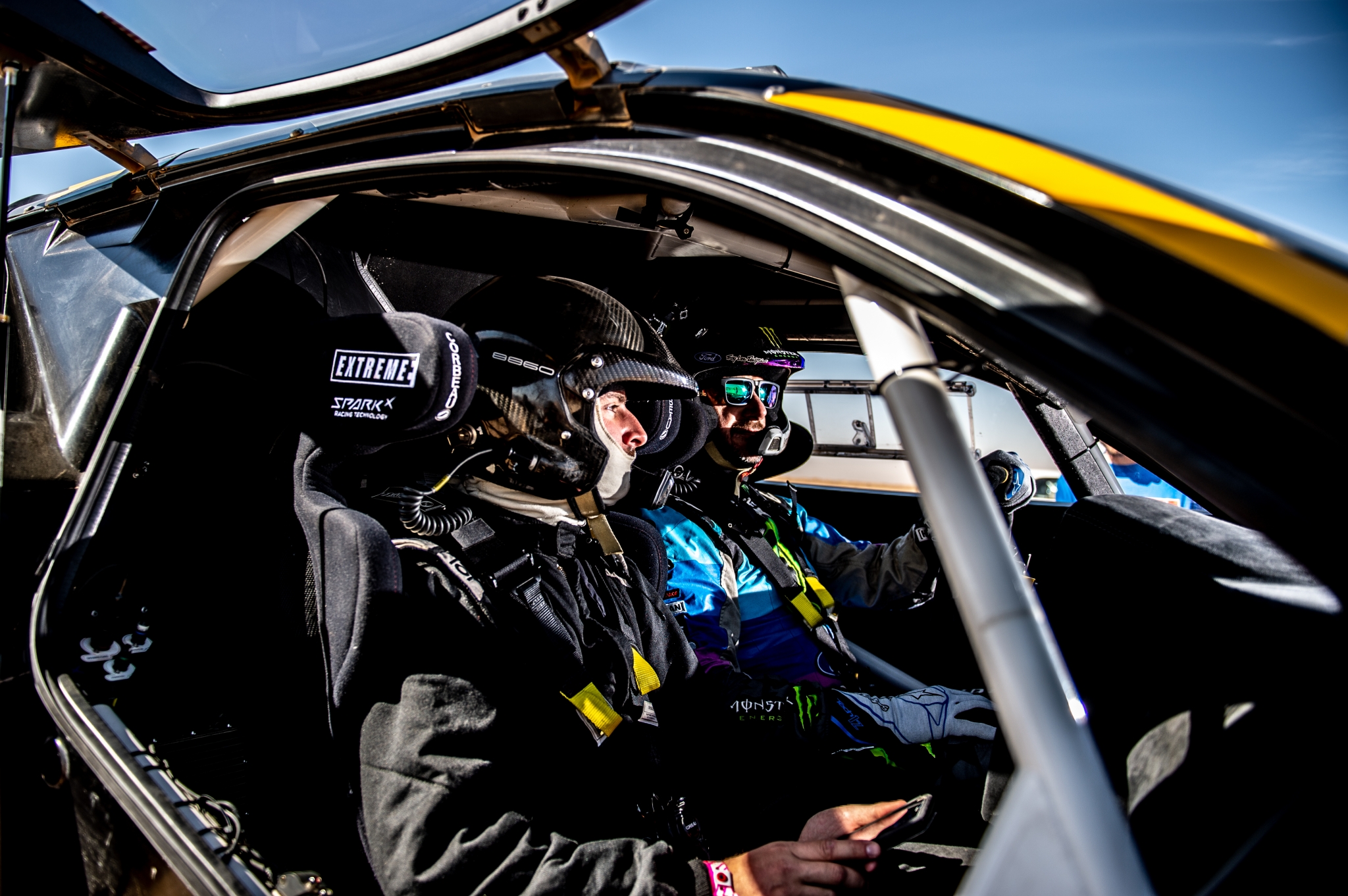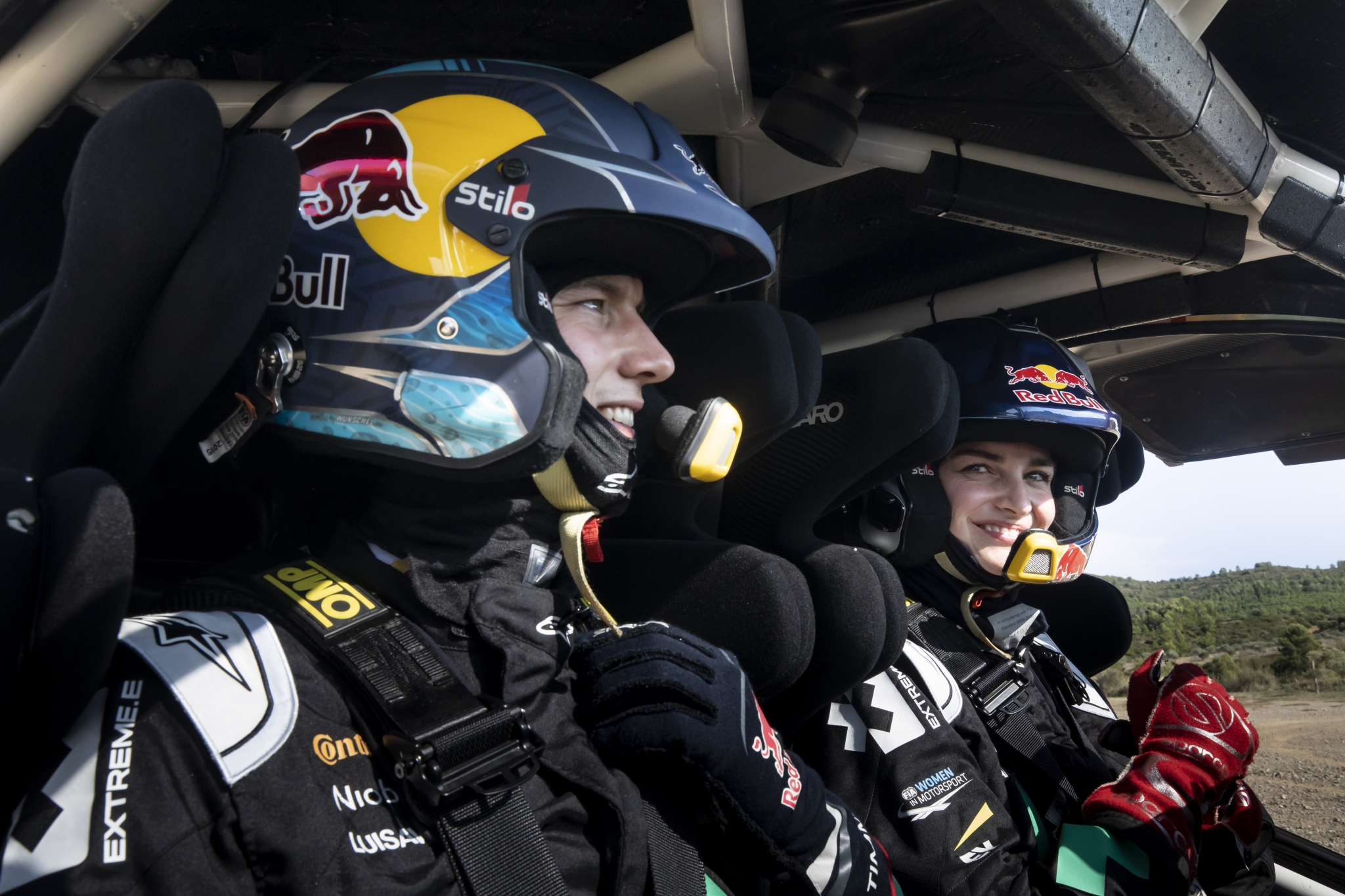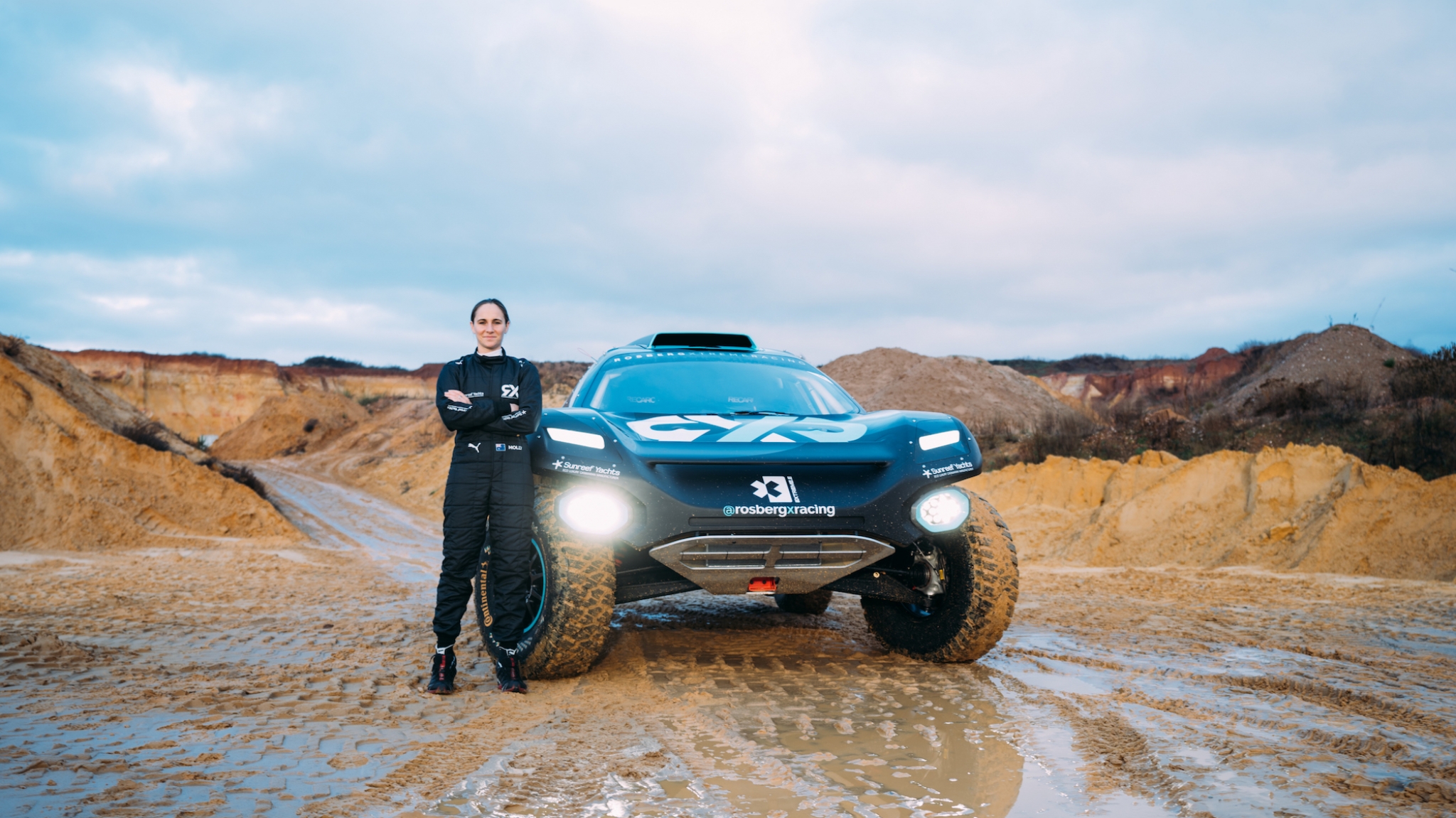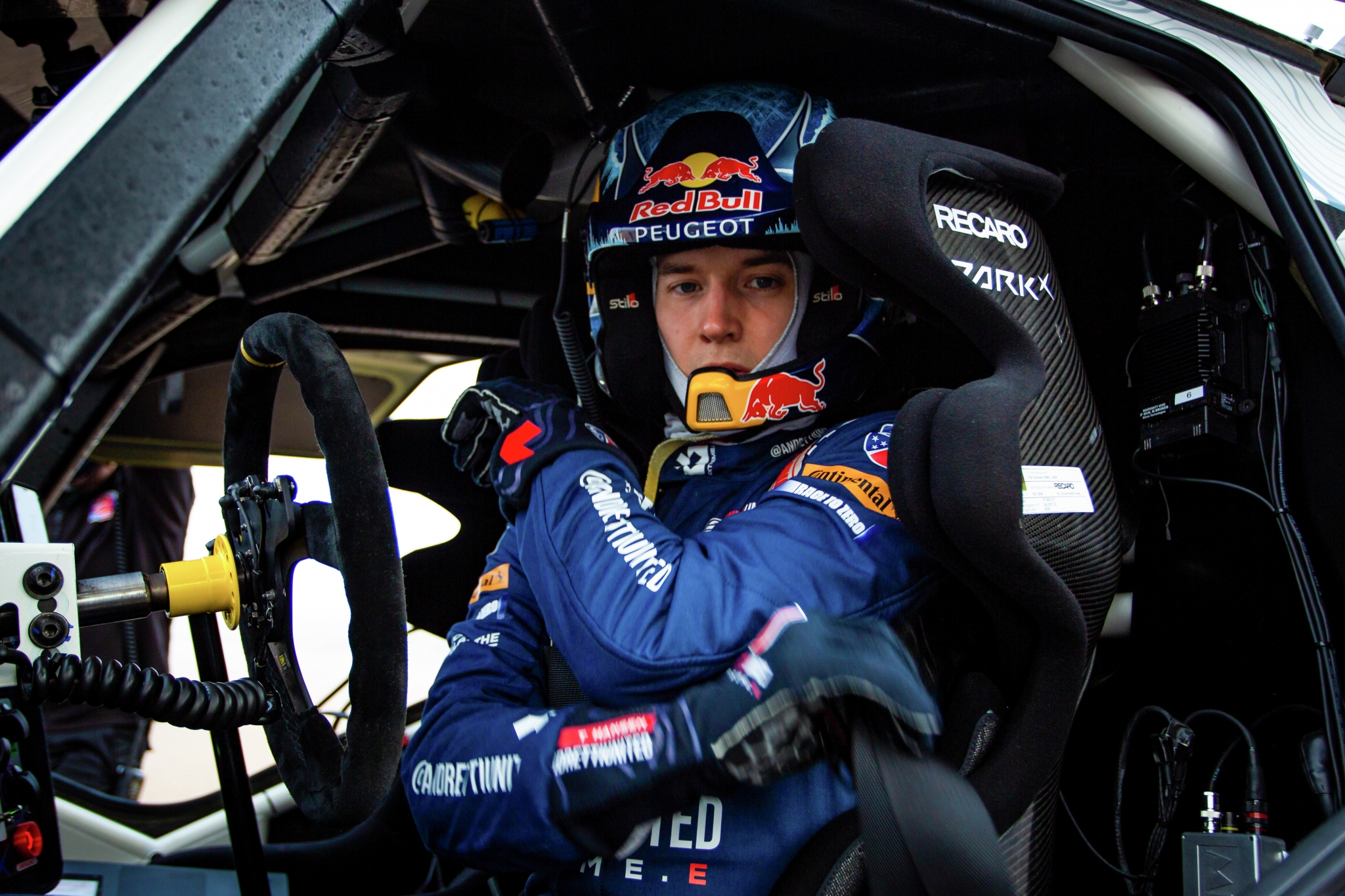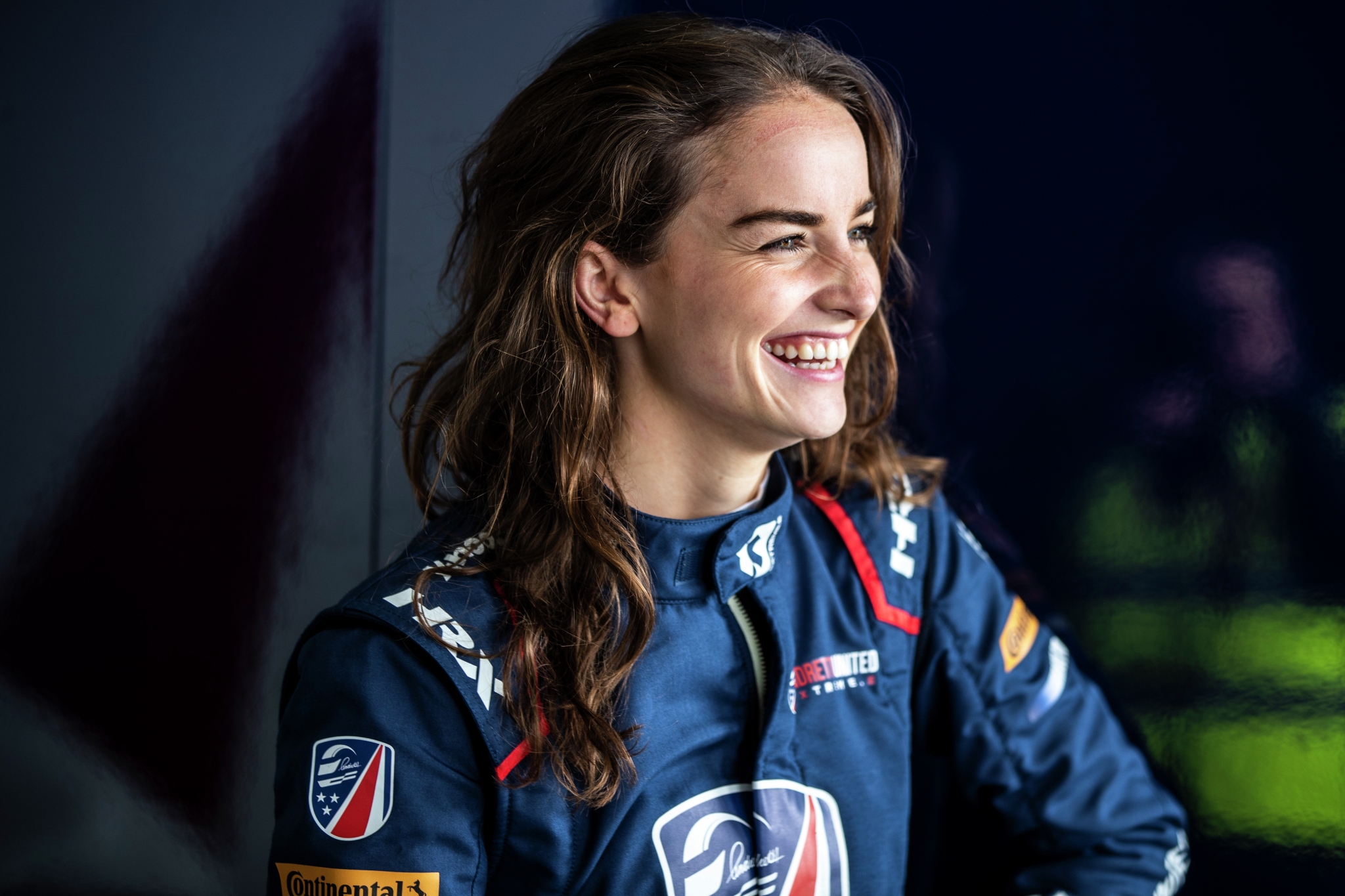 Extreme E's call to use motorsports as a platform to advocate for climate action and promote greater environmental responsibility has attracted legends of the sport eager to play a role in fulfilling this grand vision.
The reigning Formula 1 champion, Lewis Hamilton, is entering the first season of the Extreme E Championship with his team X44 – a reference to the number he started racing with as a youth.
Another Formula 1 champion entering the eco-friendly championship as a team owner is Hamilton's former Mercedes AMG Petronas F1 racing team partner, Nico Rosberg. His RXR (Rosberg X Racing) team will feature drivers Molly Taylor from Australia and Johan Kristoffersson from Sweden.
It will be exciting to see their racing rivalry being reignited on the X Prix series. I'm certainly hoping to see both racing the Odyssey 21 E-SUVs themselves in future seasons.
Bringing great excitement to the first season as a participating driver is Jenson Button – who enters the series as both a team owner and driver. Also participating are rally legends Carlos Sainz and Sebastien Loeb. Participating female racers include Williams F1 development driver and W Series Champion Jamie Chadwick, as well as Italian-Canarian rally and off-road race driver Christine Giampaoli Zonca (aka Christine GZ) and X Games medalist Sara Price.
This groundbreaking series is definitely one to watch.
---
You may also like
---
* All images and videos have been provided by Extreme E.