Cape Town, colloquially known as South Africa's Mother City, is the country's legislative capital and the main city of the Western Cape province. I first visited Cape Town in 2010, just after the FIFA World Cup. I still have the emblematic vuvuzela plastic monotone horn, which became part of the world's lexicon during the World Cup that year.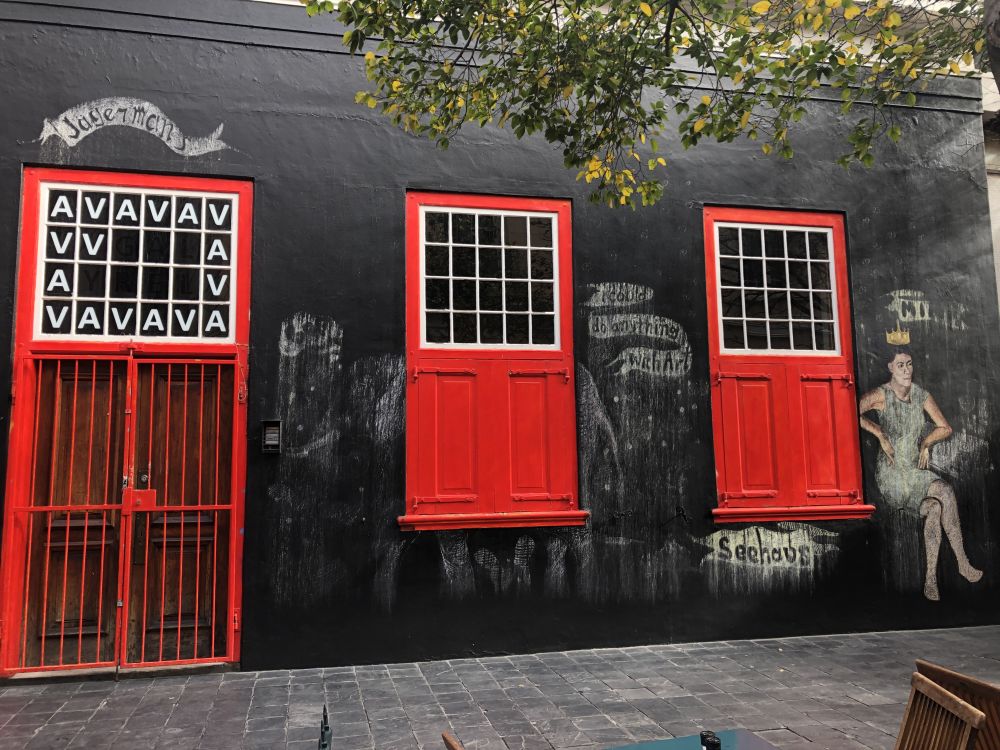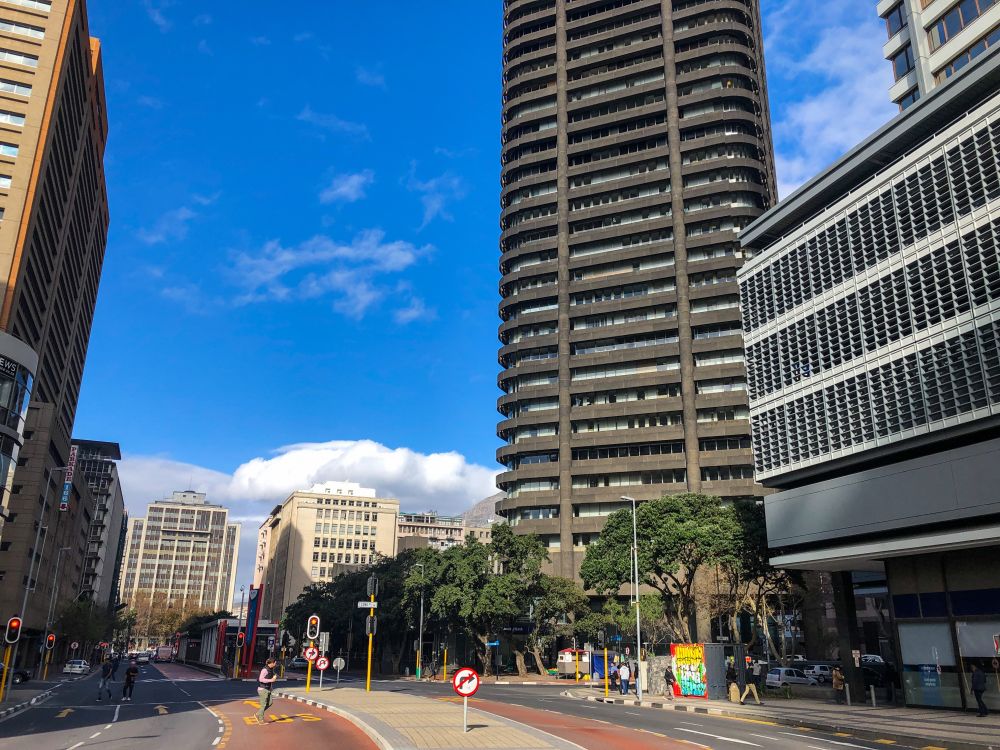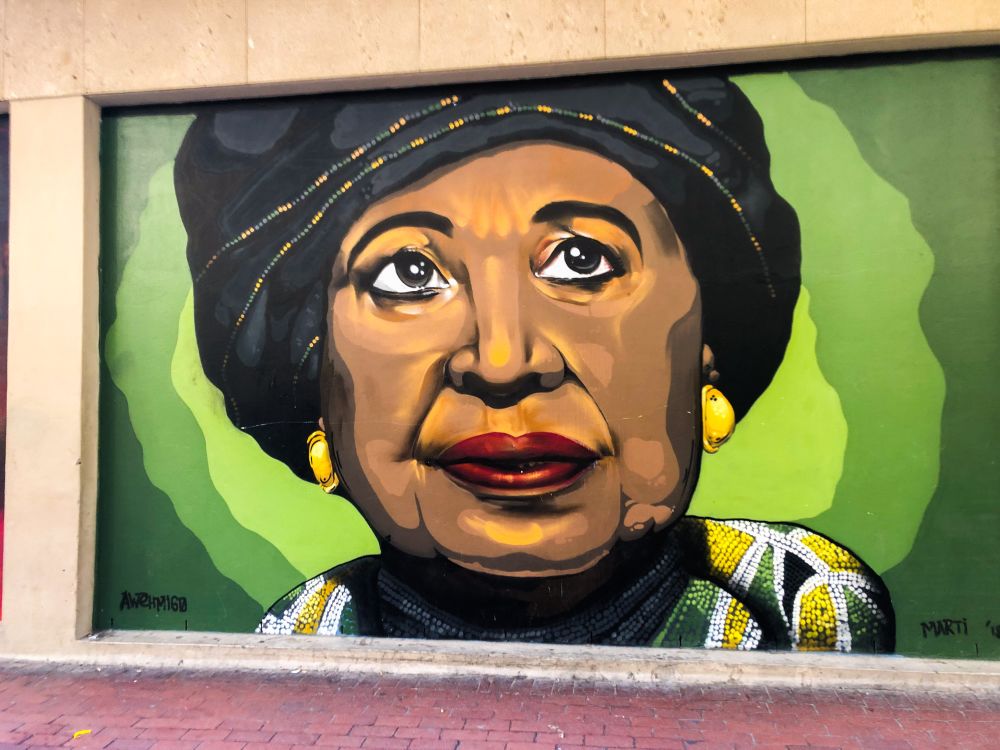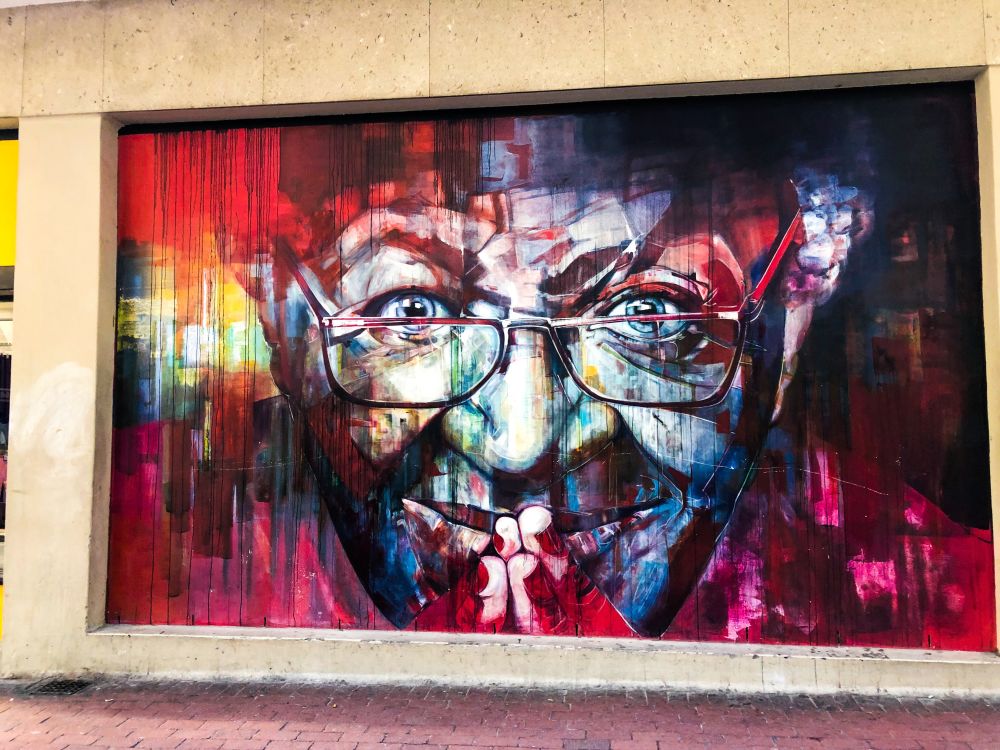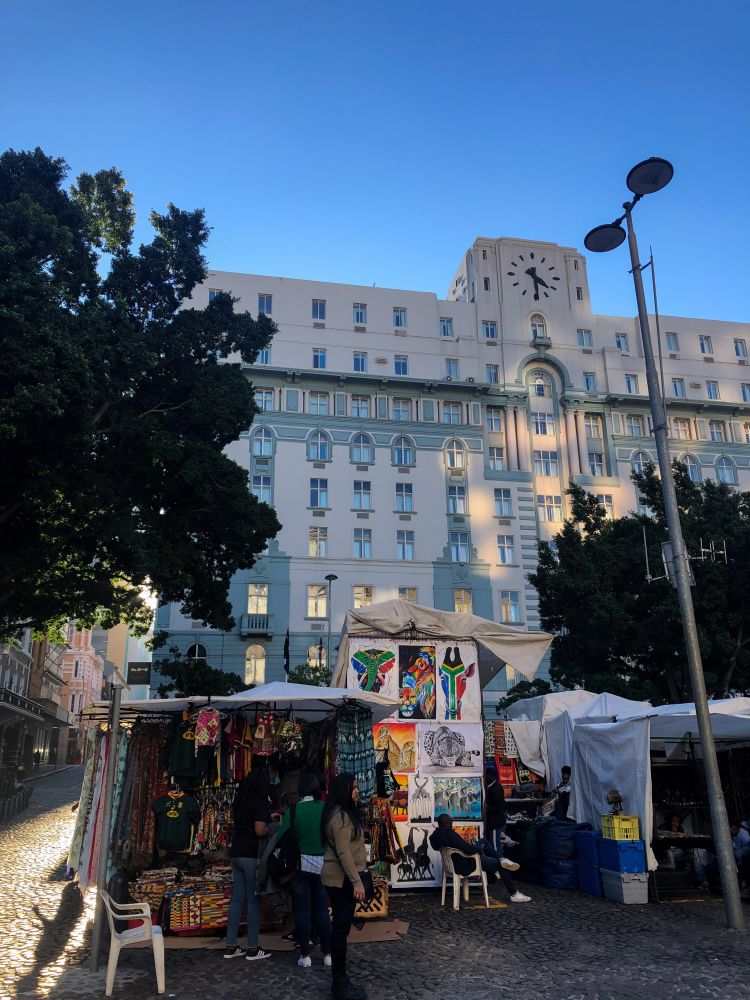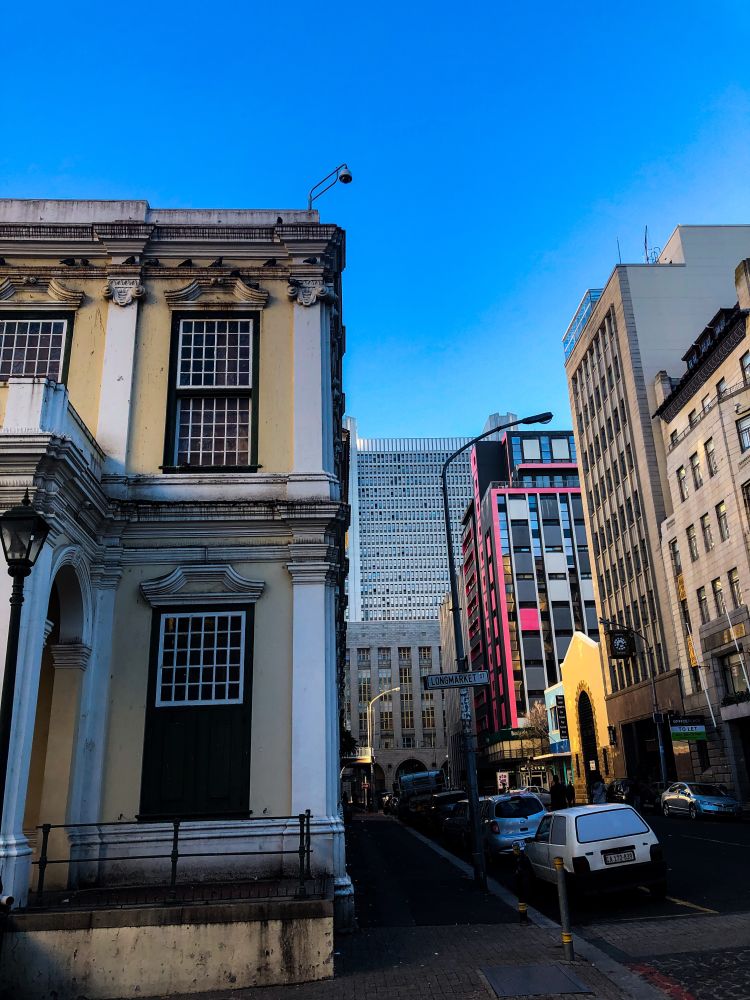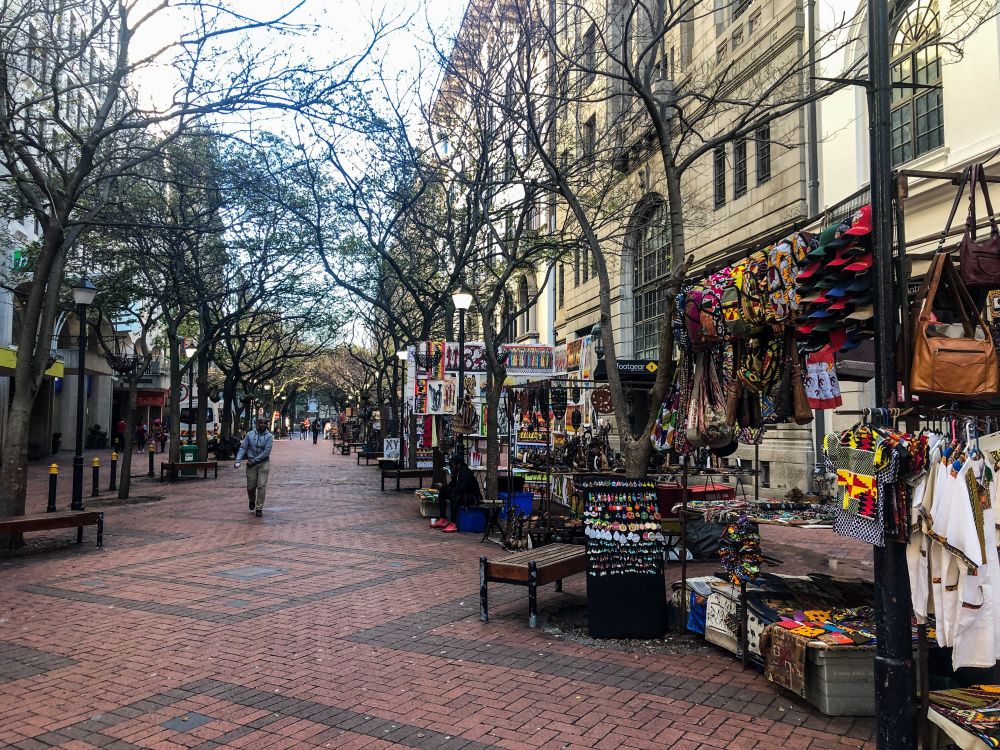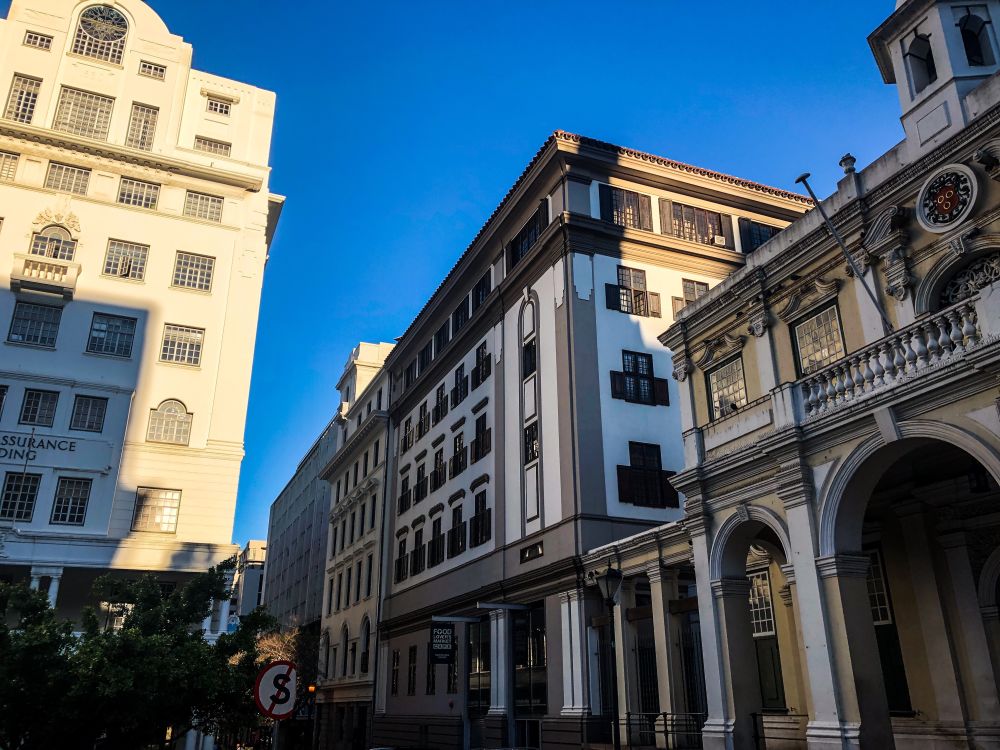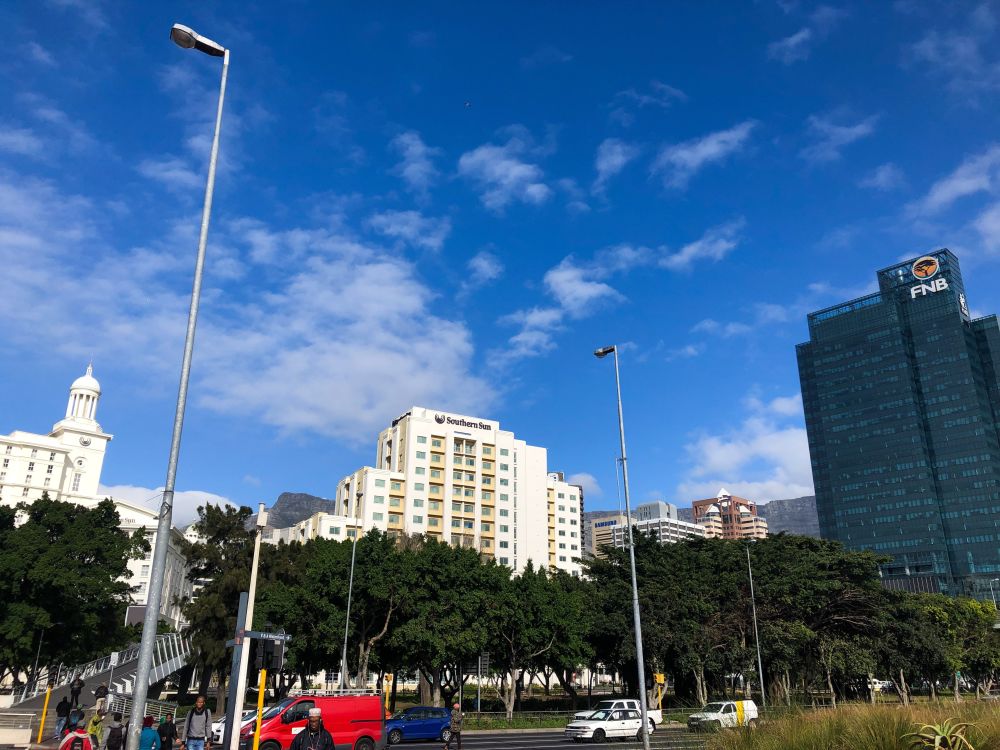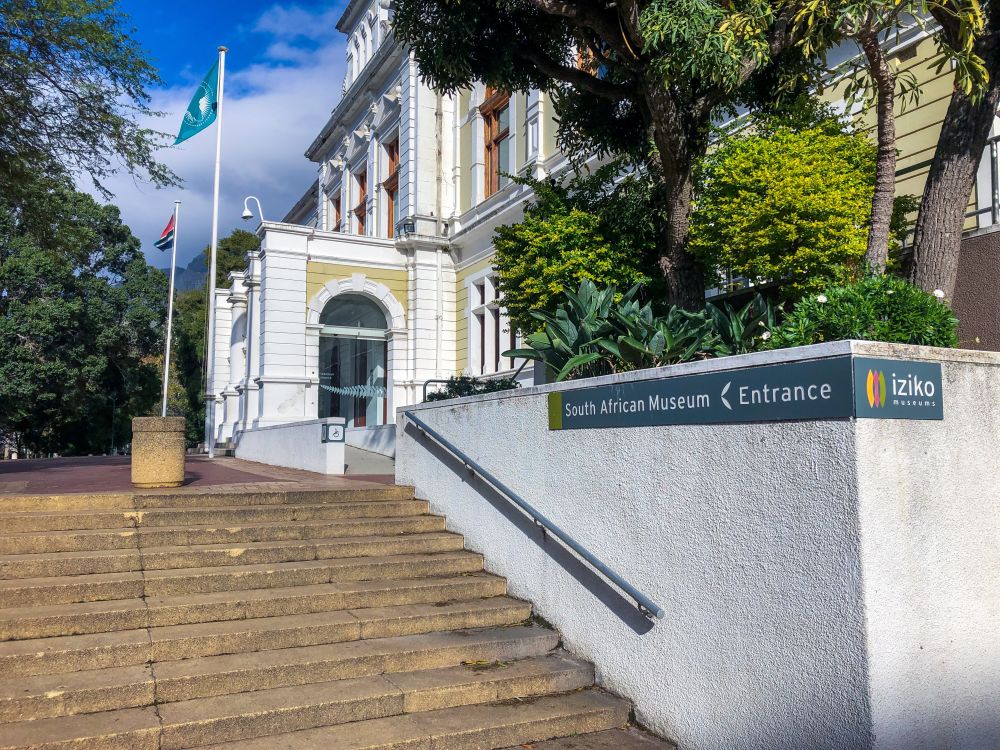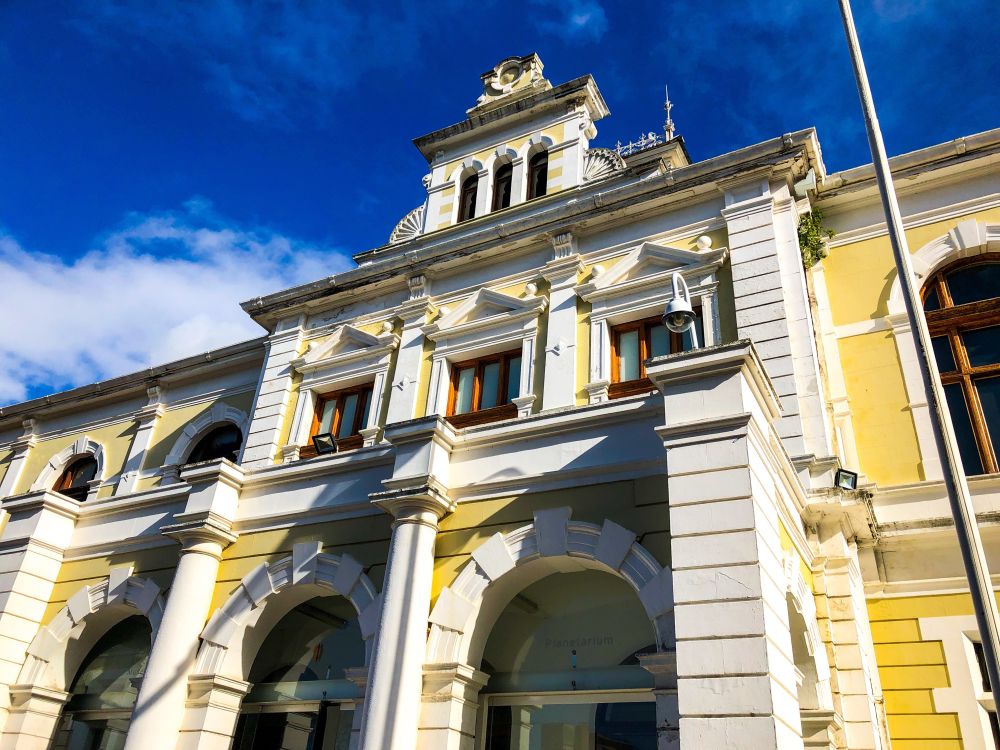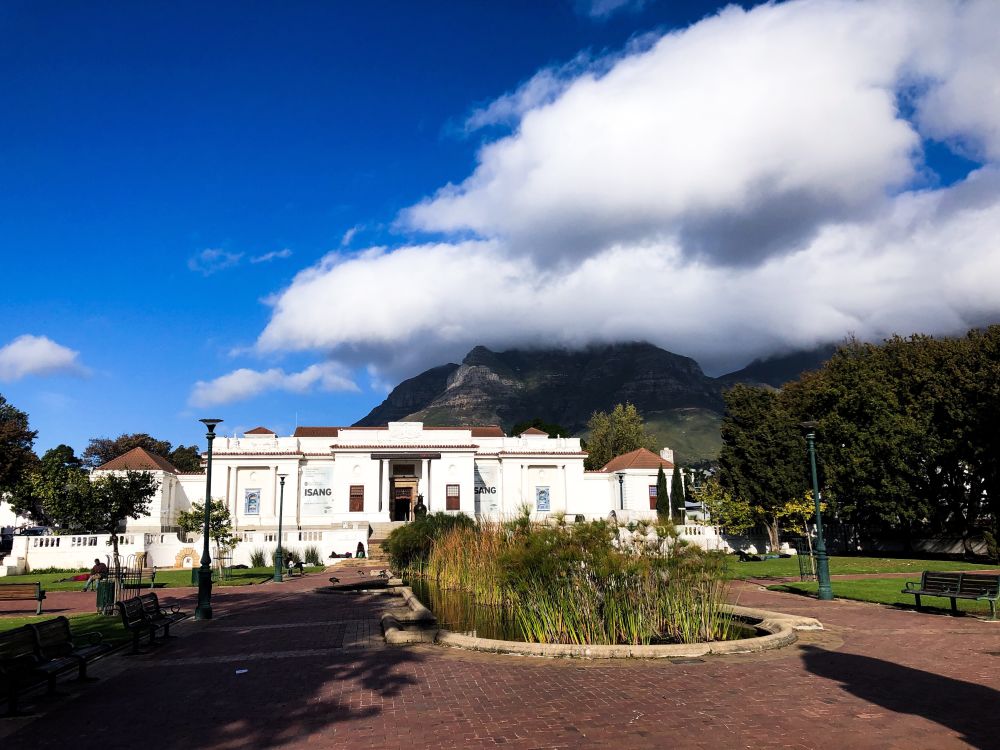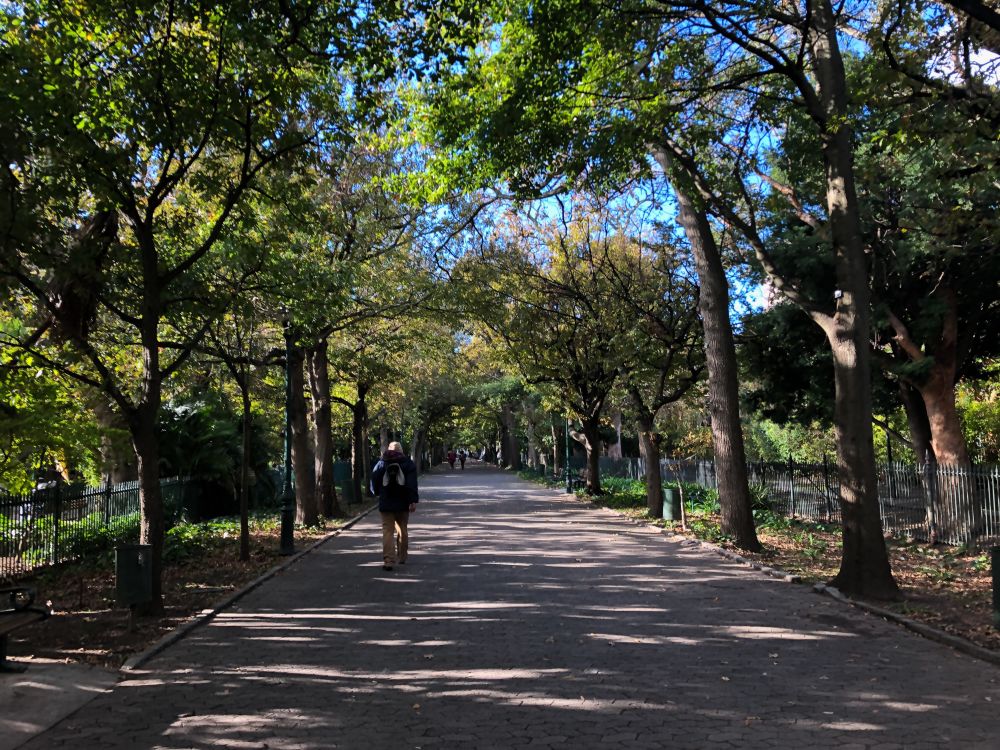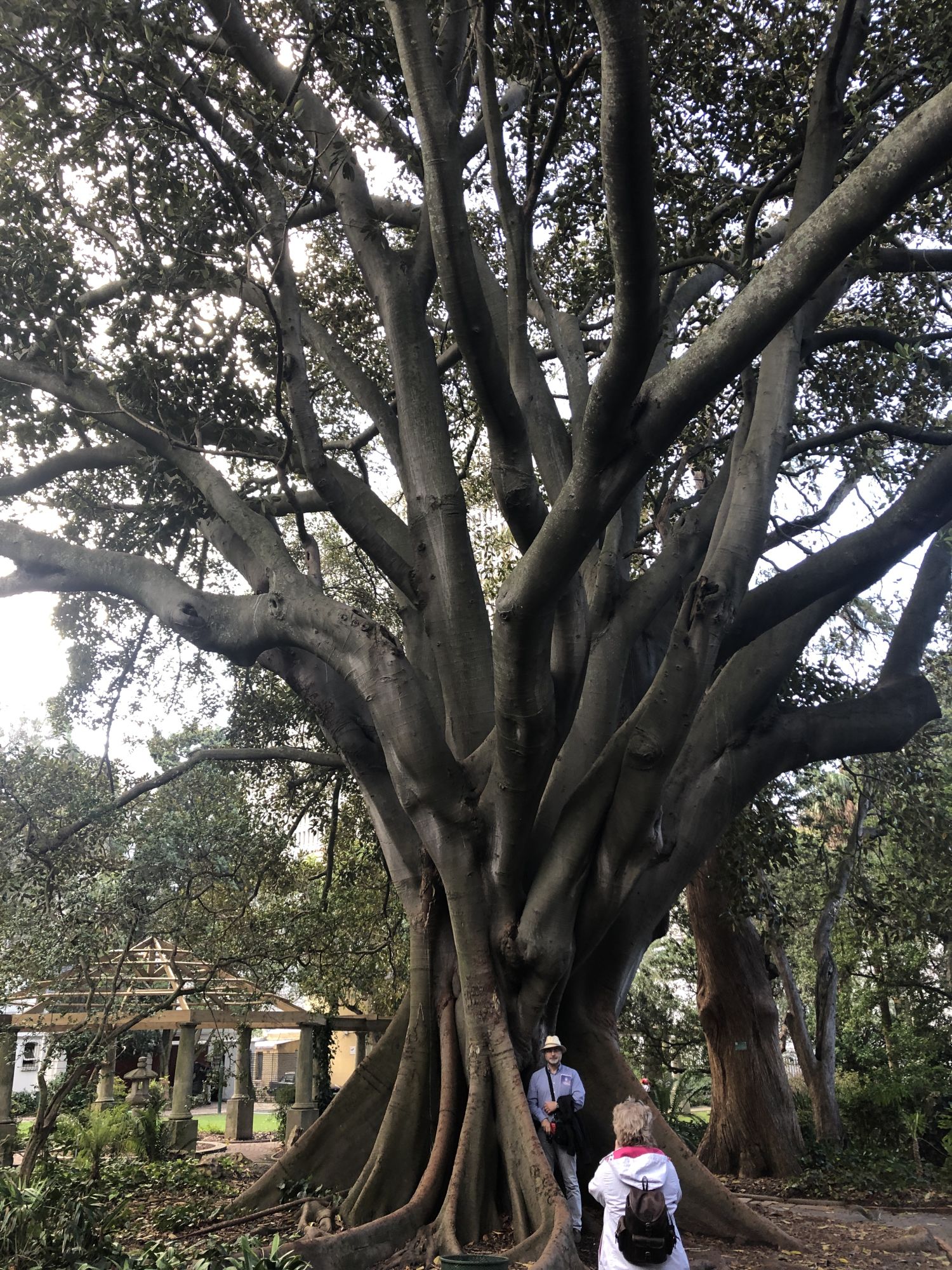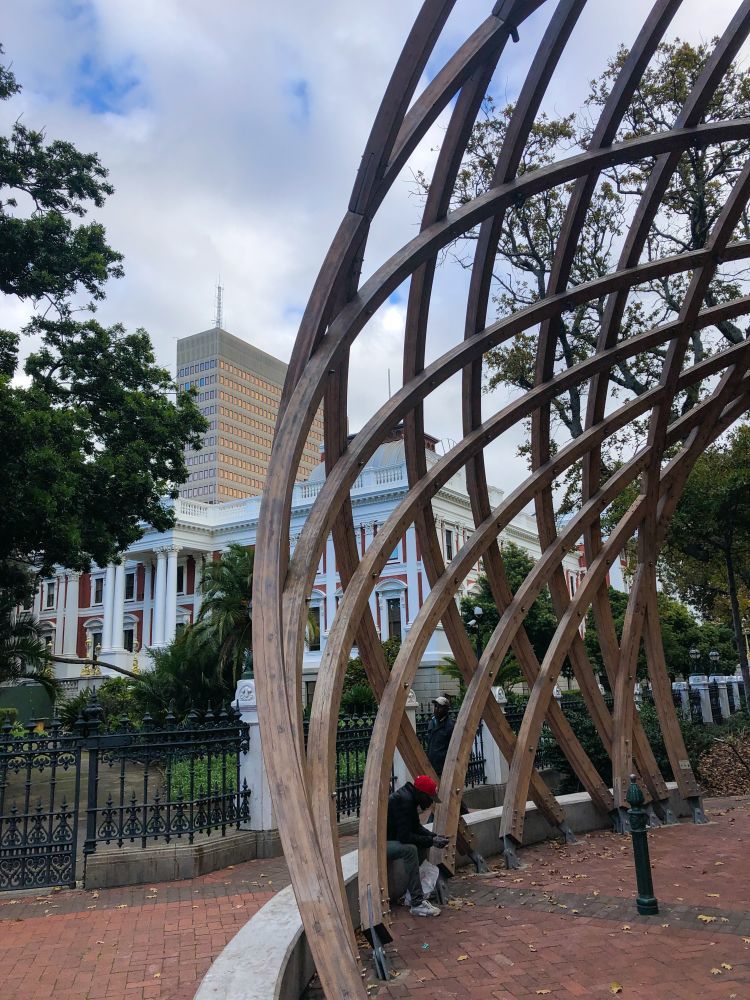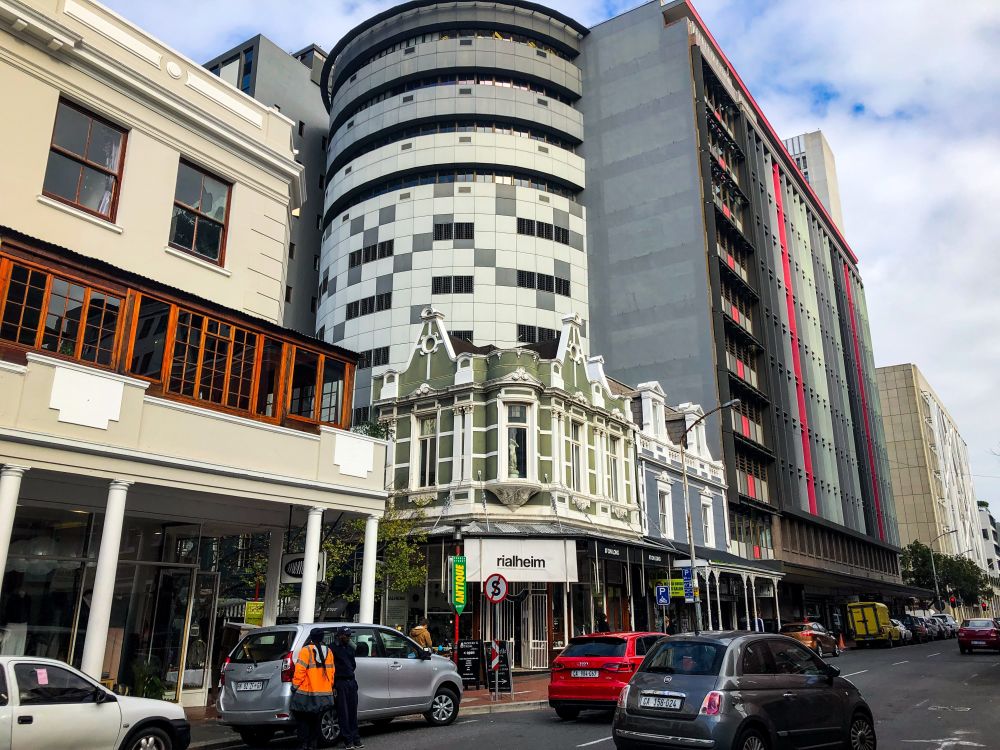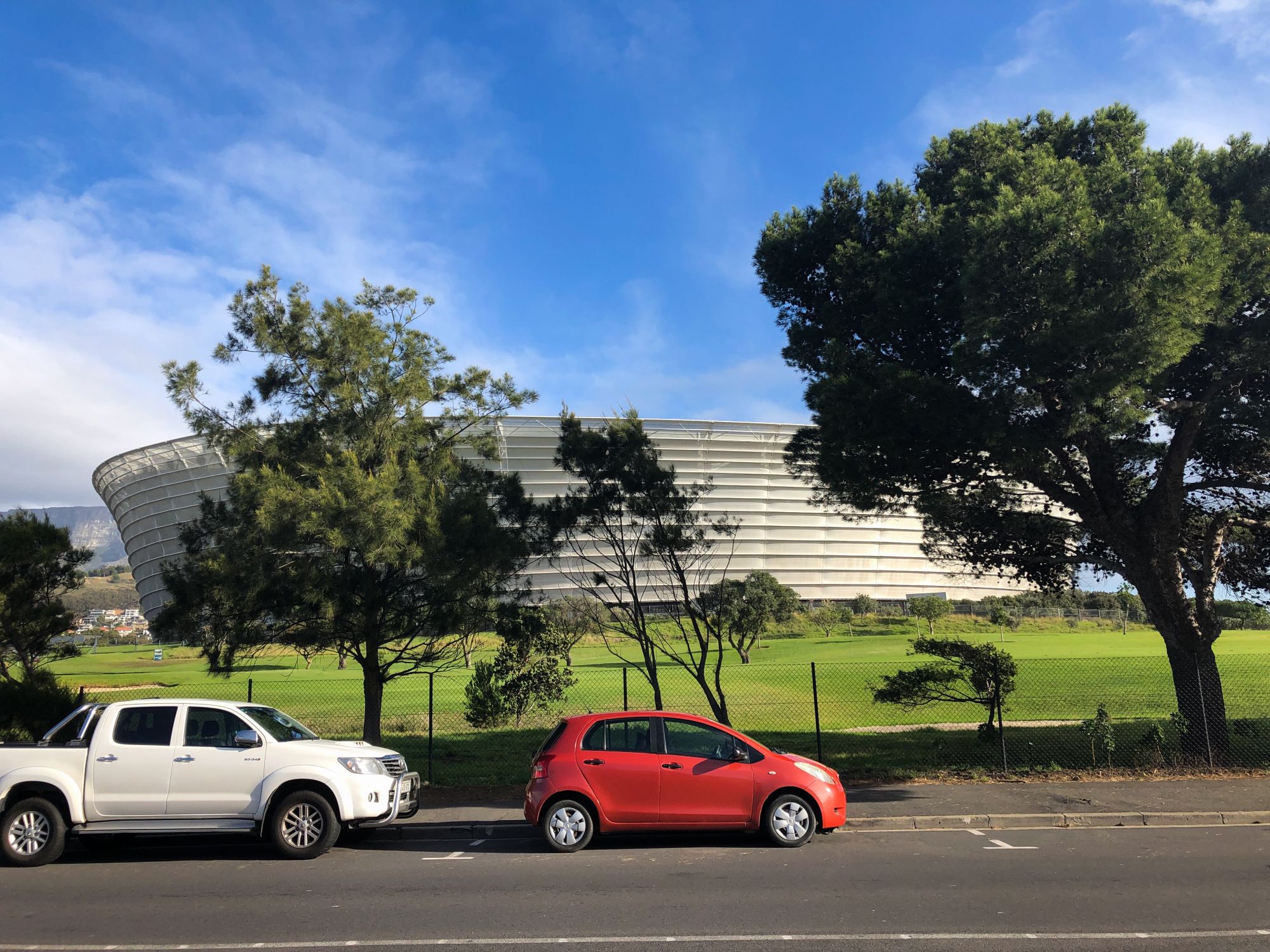 Greenmarket Square, Cape Town
City Bowl area of Cape Town
Street art representing the late Winnie Mandela, by Marti Lund
Street art representing the late Archbishop Desmond Tutu, by Brian Rolfe
Merchants of Greenmarket Square
The Old Town House on Greenmarket Square
Greenmarket Square is a historical square in the centre of old Cape Town, South Africa
The Cape Town CBD (Central Business District)
Iziko South African Museum
Iziko South African Museum
Iziko South African National Gallery
Impressive tree in The Company's Garden
Nice art piece at the entrance of The Company's Garden
It wasn't hard to fall in love with the city back then, and it was a pleasure to return recently. Cape Town is a perfect mixture of lively metropolitan charm and natural beauty. Both city slickers and outdoorsy, active types quickly feel at home there.
The CBD (Central Business District) is the vibrant heartbeat of the city. It's a melting pot of cultures, colours, tastes and sounds.
Long Street
If the CBD is the heartbeat of Cape Town, Long Street is its main artery. Located in the City Bowl section of the city, Long Street is a vibrant hub of street art, urban culture, countless restaurants, cafés, book stores, bars, clubs and shops. You'll also come across outdoor African drumming classes along the way. Parallel to Loop Street, Long street traverses the CBD and ends at Kloof Street.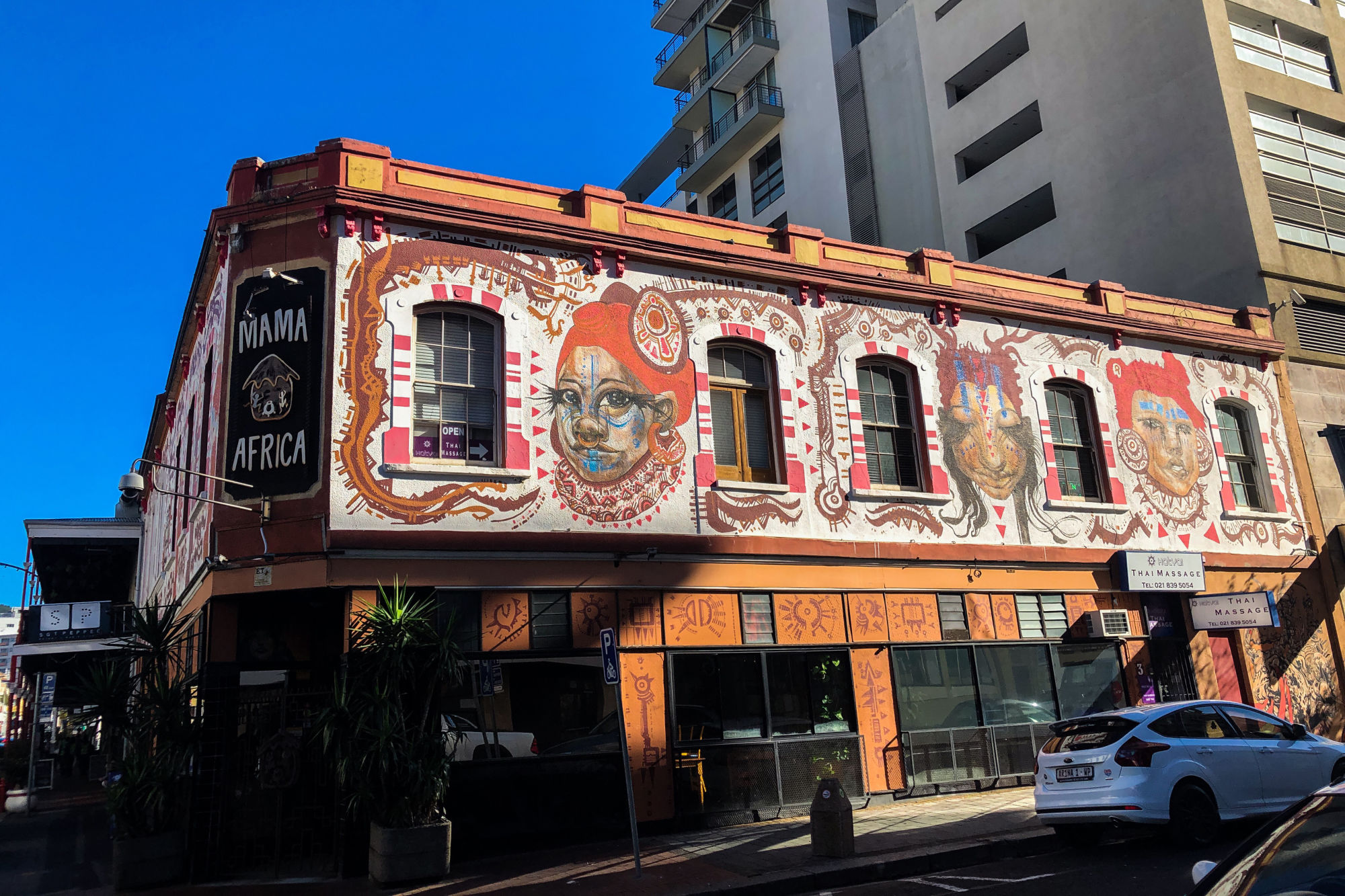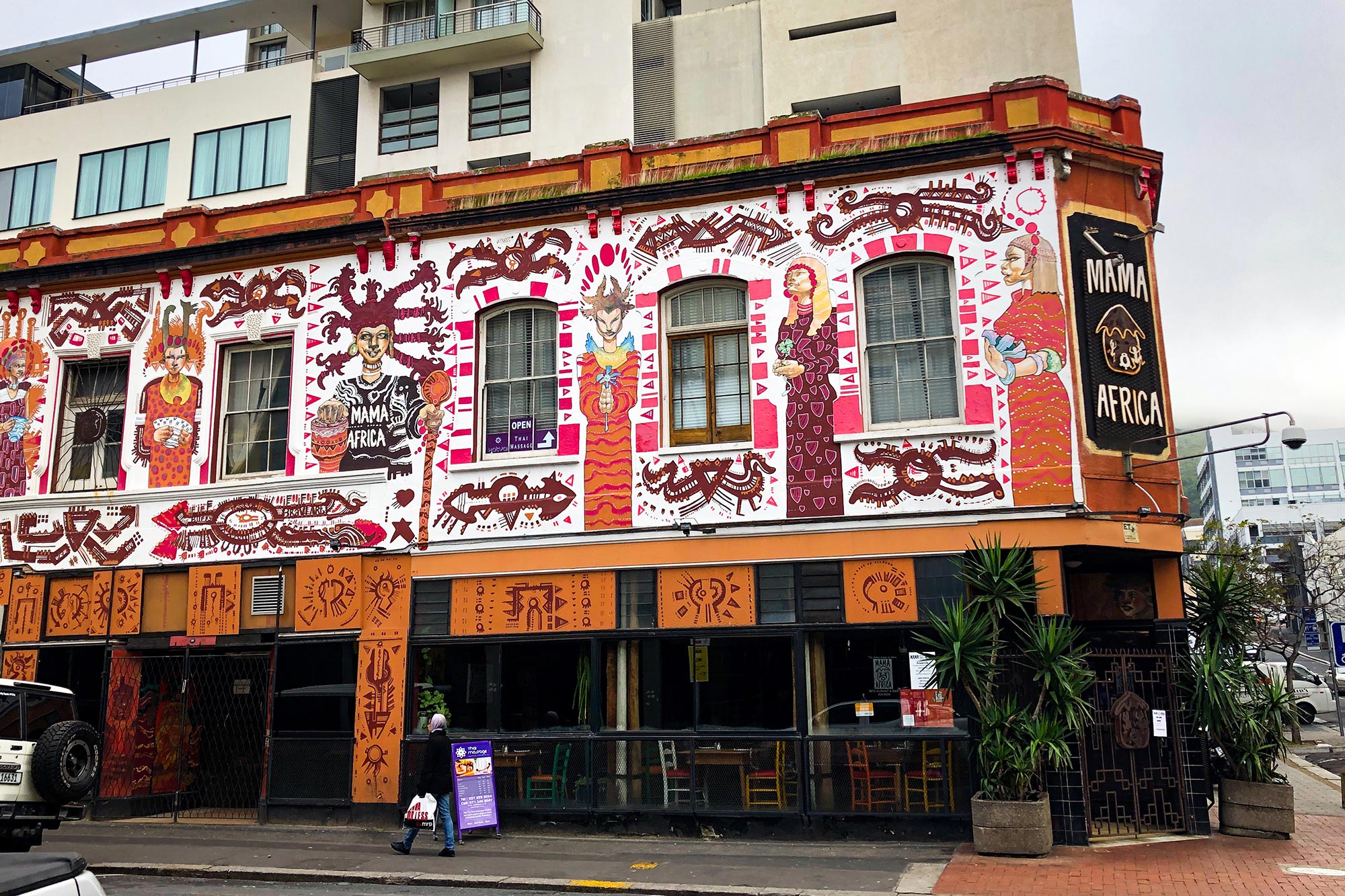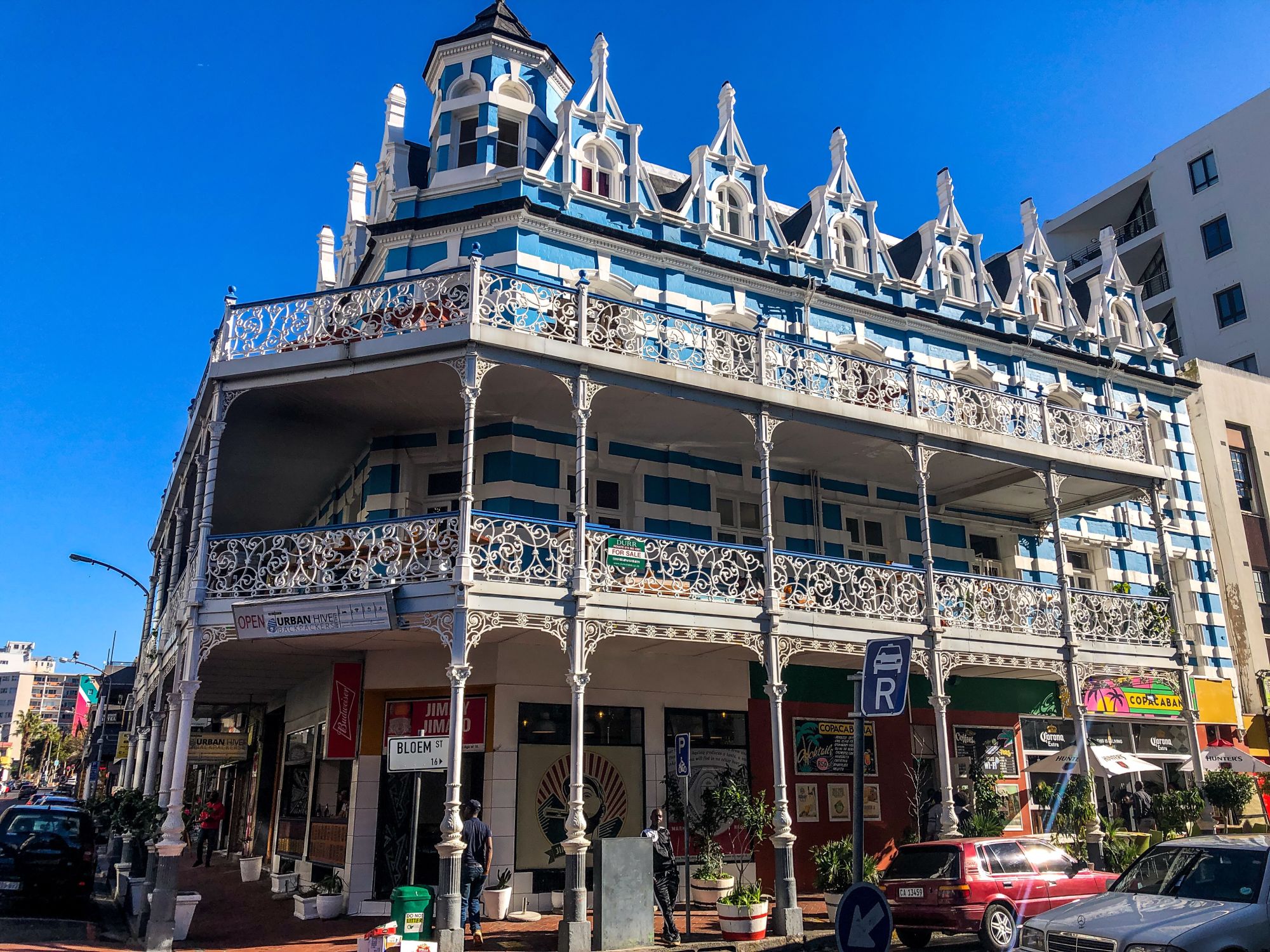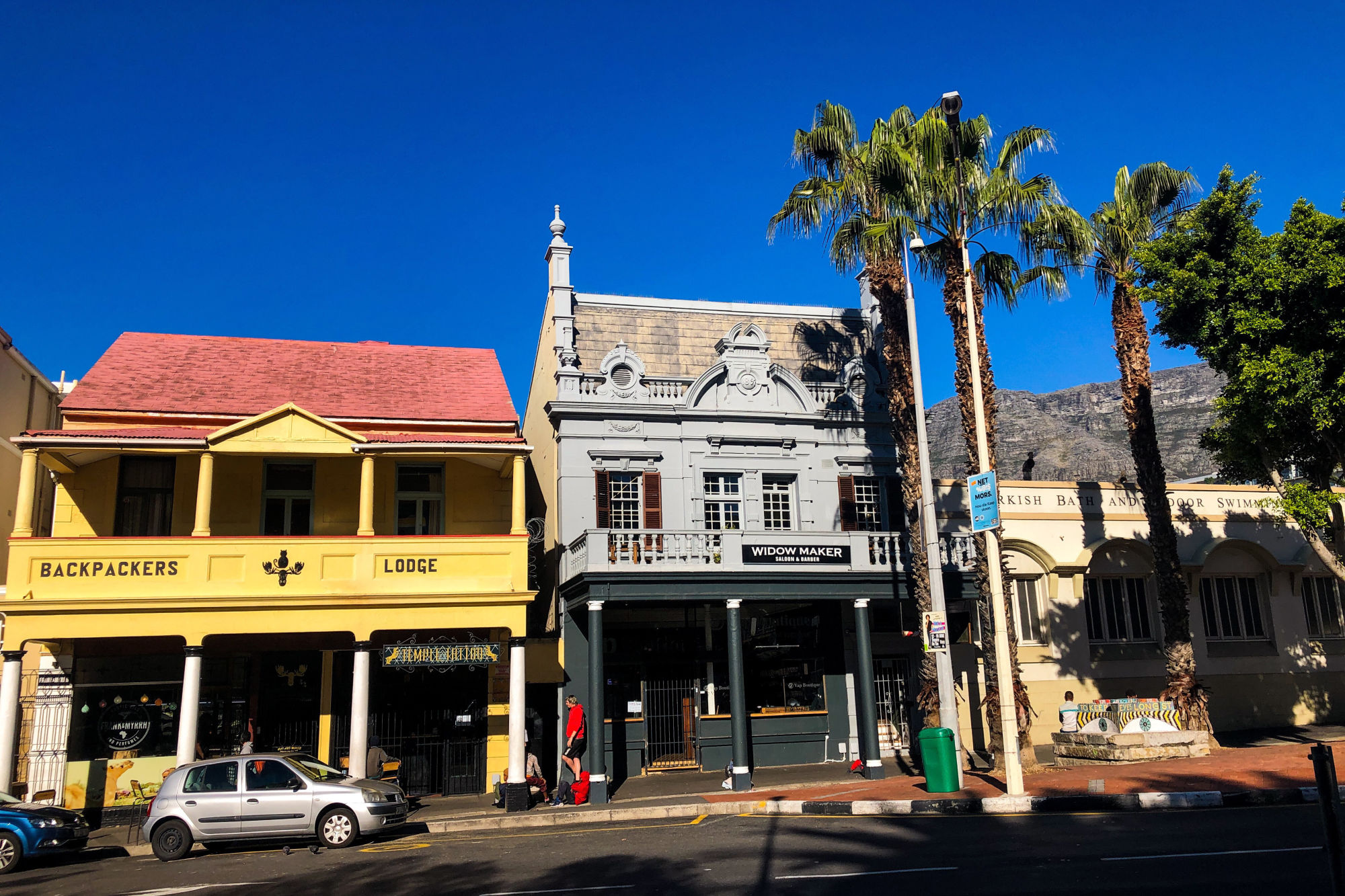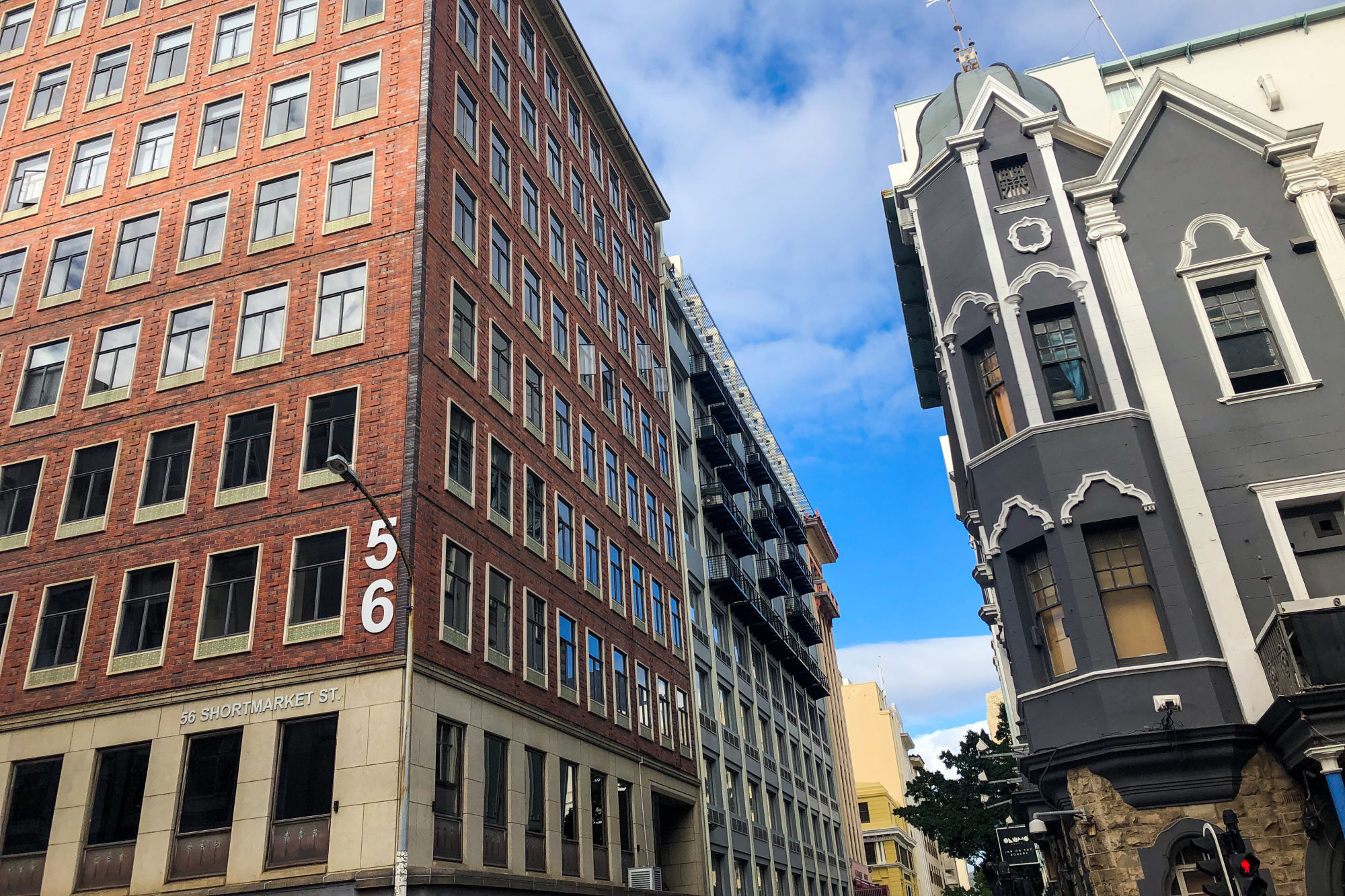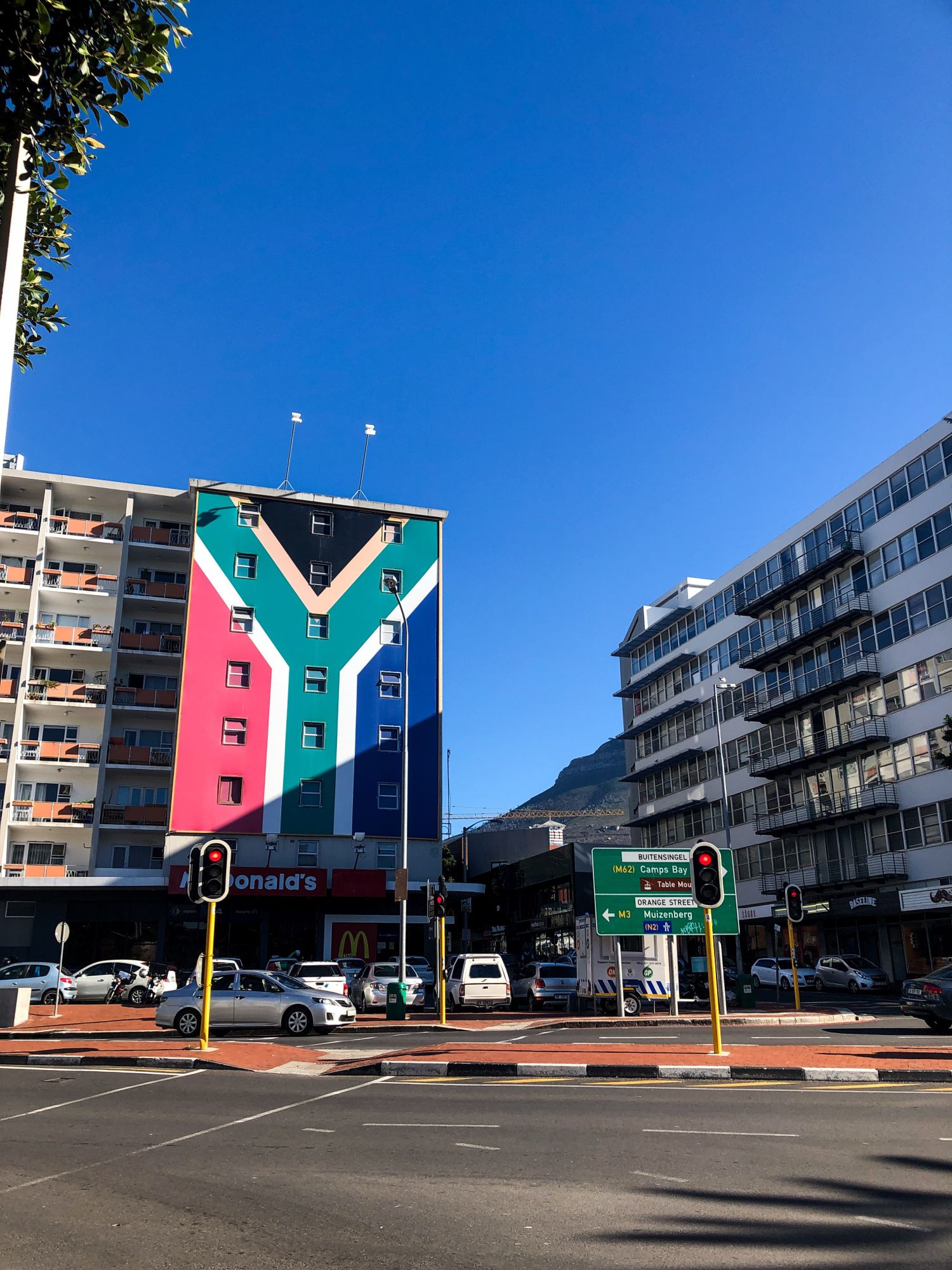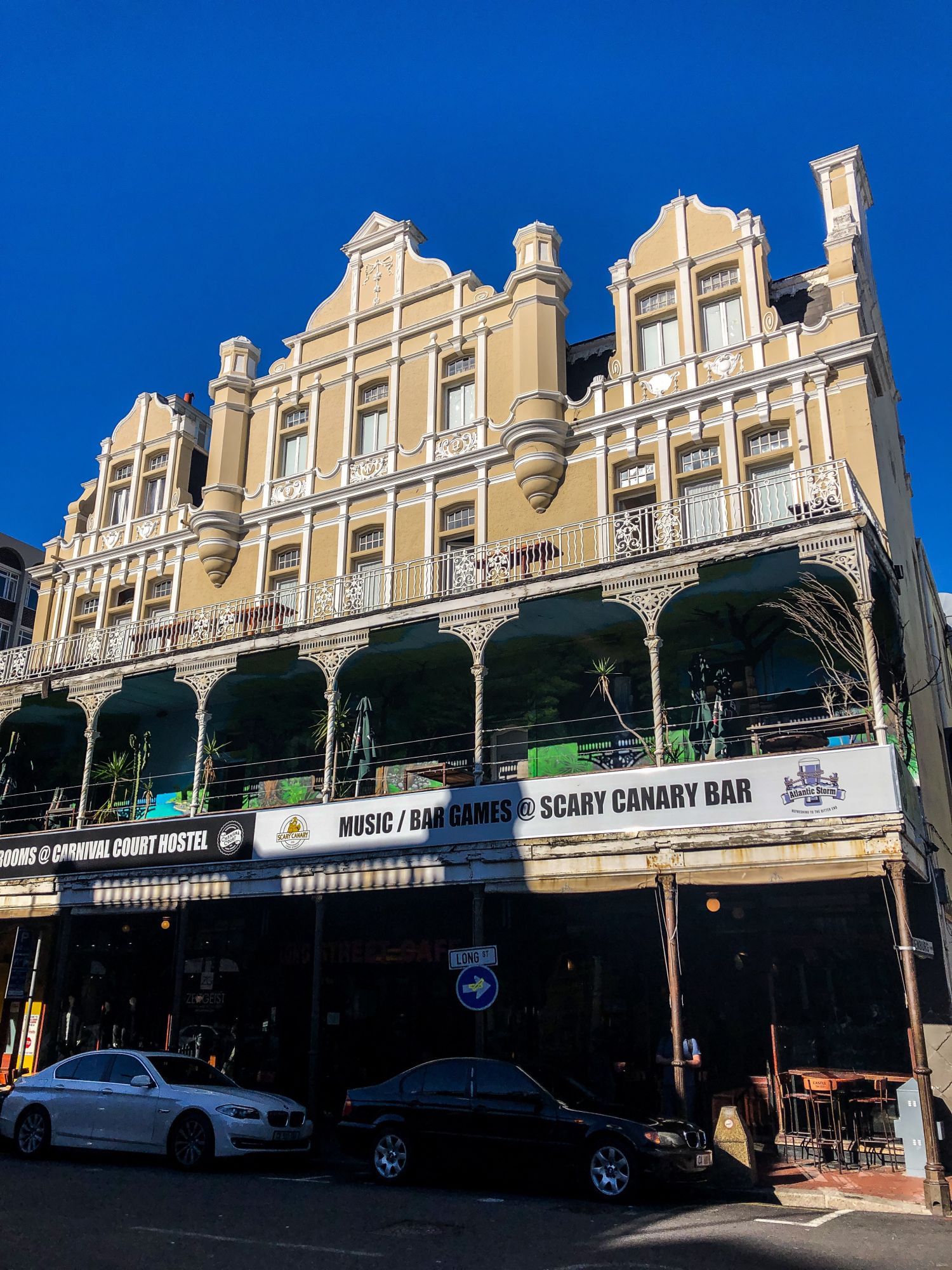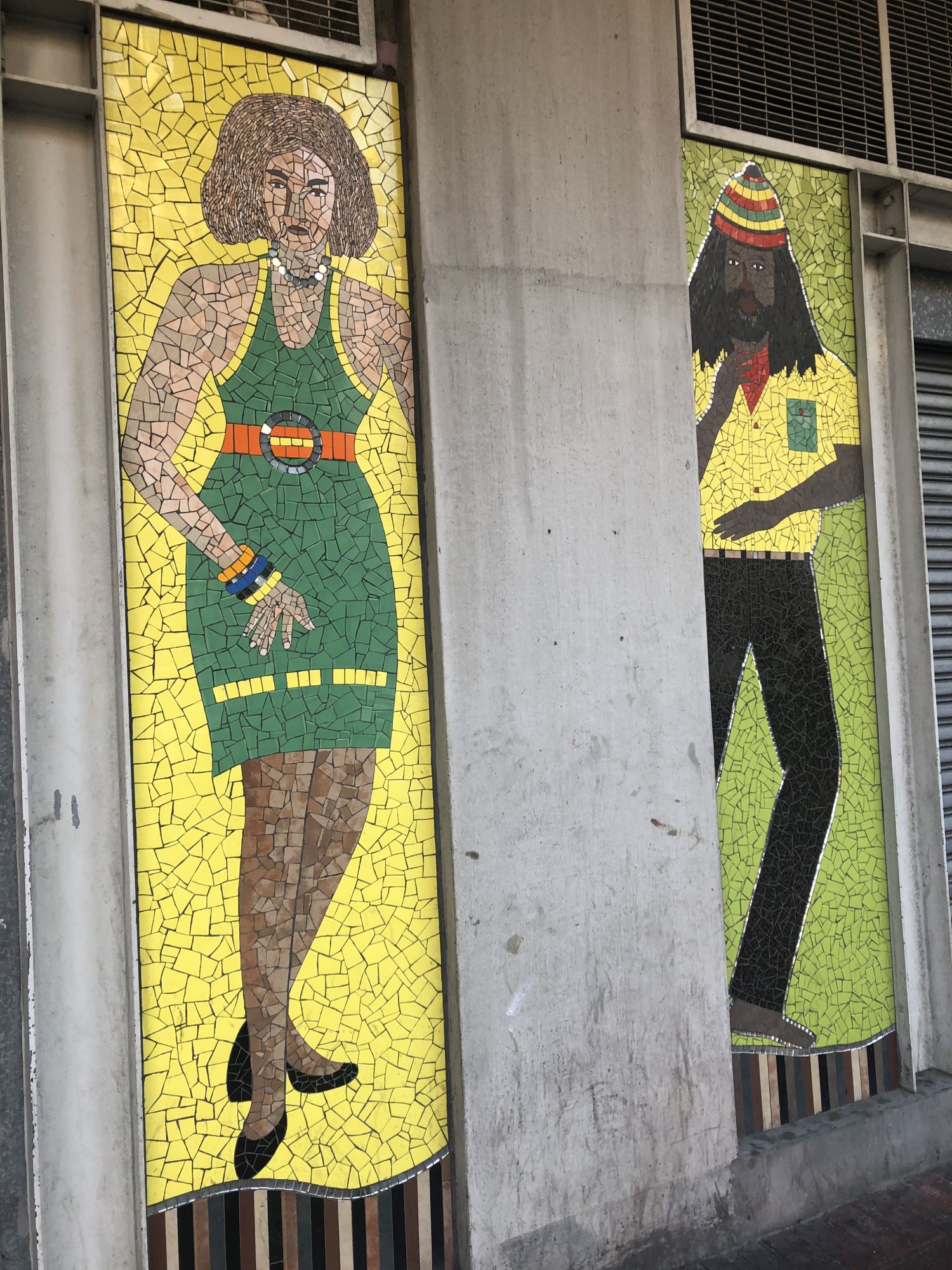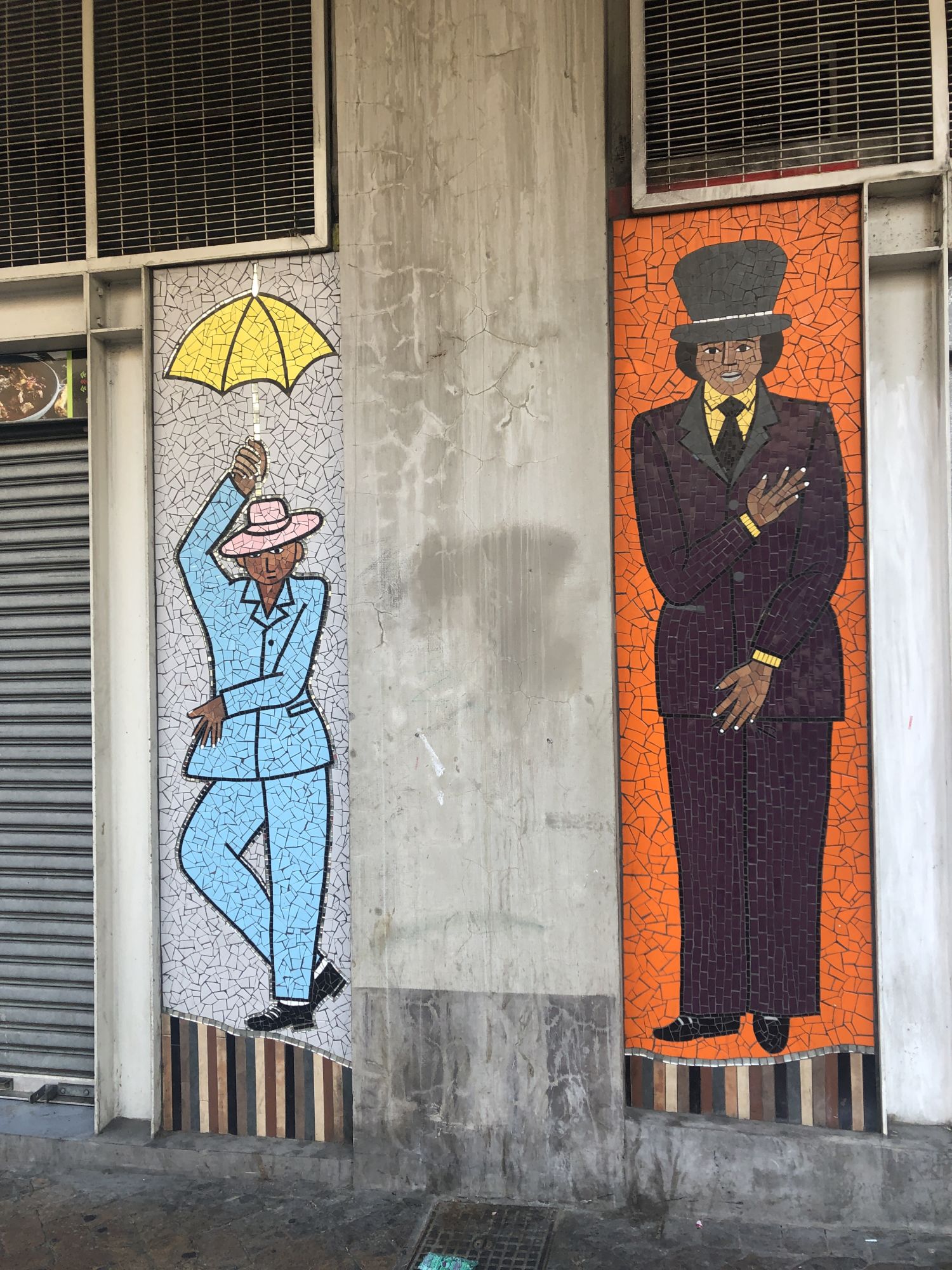 s_CFBDE95D-63A5-471A-AB2D-6D1DA1CF89DA.jpeg
s_65F9967B-FDEC-40FD-A44A-45EEB98C860C.jpeg
s_0AFAE2D8-7BDB-4A11-AD0B-5677AB440213.jpeg
s_04512FB1-868D-4059-8FE6-3519CBE01182.jpeg
s_53C9D9ED-E52B-4FDF-AF19-94905BEA1C8B.jpeg
s_4AA84D06-53AF-4D9F-8276-A61876EBB357.jpeg
s_B247DF84-CF39-4915-A04A-76855BAD09CD.jpeg
The bohemian hotspot is distinguishable by many of its buildings' Victorian and Cape Dutch style architecture with wrought-iron balconies. The picturesque restaurant/bar balconies are ideal spots for people watching while enjoying dinner or drinks. Long Street is one of the oldest streets in Cape Town and it continues to attract a diverse crowd of students, tourists and locals alike.
Bo-Kaap
Formerly known as the Malay Quarter, Bo-Kaap is a must-see destination for any visitor to Cape Town. It's an easy walk from Long Street. As I walked through Long Street, a young lady dressed in all bright yellow caught my eye. When I saw her again shortly after that, posing for pictures in front of the colourful houses of the Bo-Kaap neighbourhood, I understood that she had explicitly dressed for the very Instagram-worthy snapshots offered by one of Cape Town's most unique districts.
Even many of the cars in Bo-Kaap sport lively colours — effortlessly complementing, and even competing with, the striking hues of the homes lining the cobblestoned streets.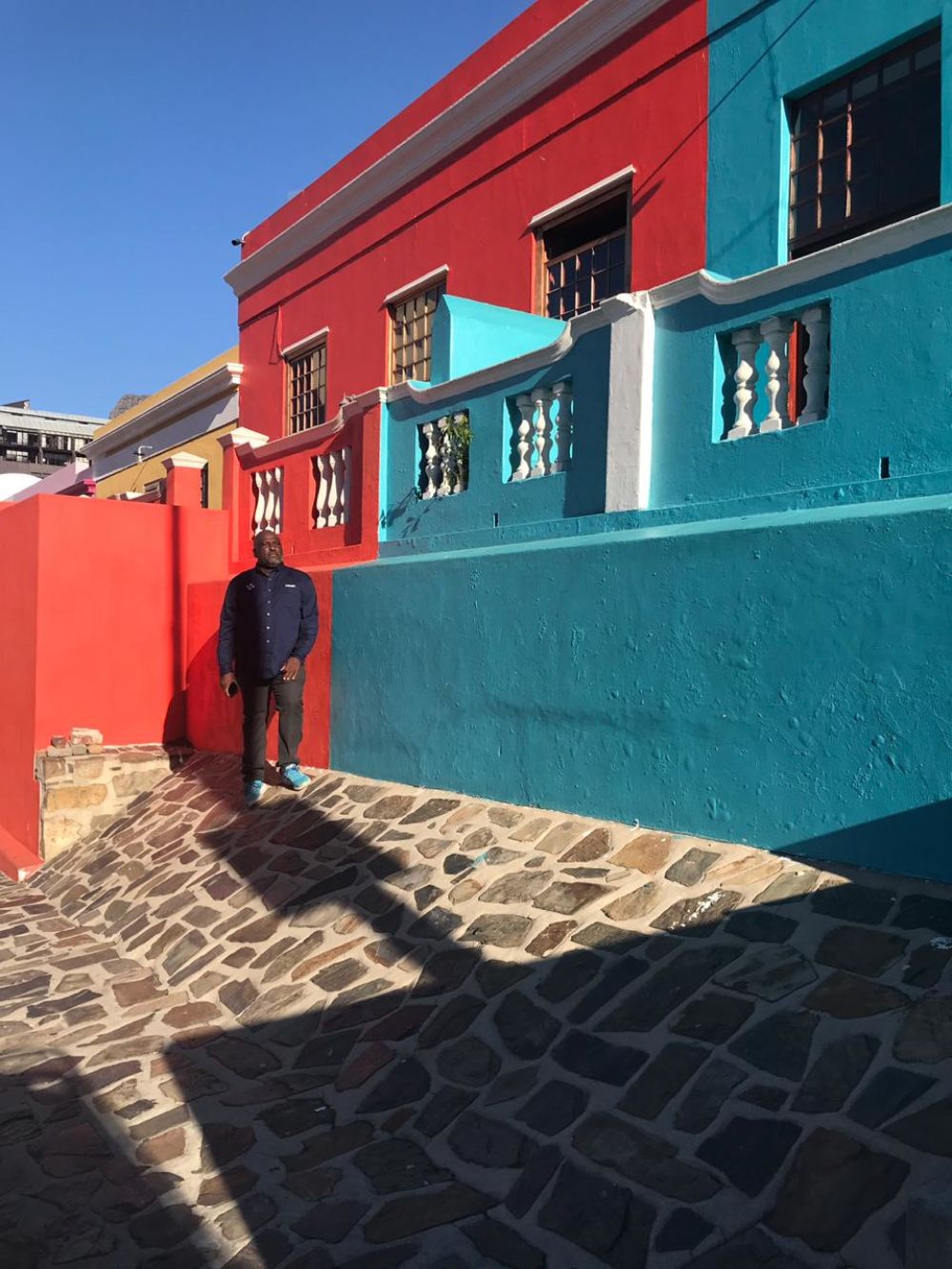 s_5c52a4ed-d08f-4768-903c-0e4928d16193.jpeg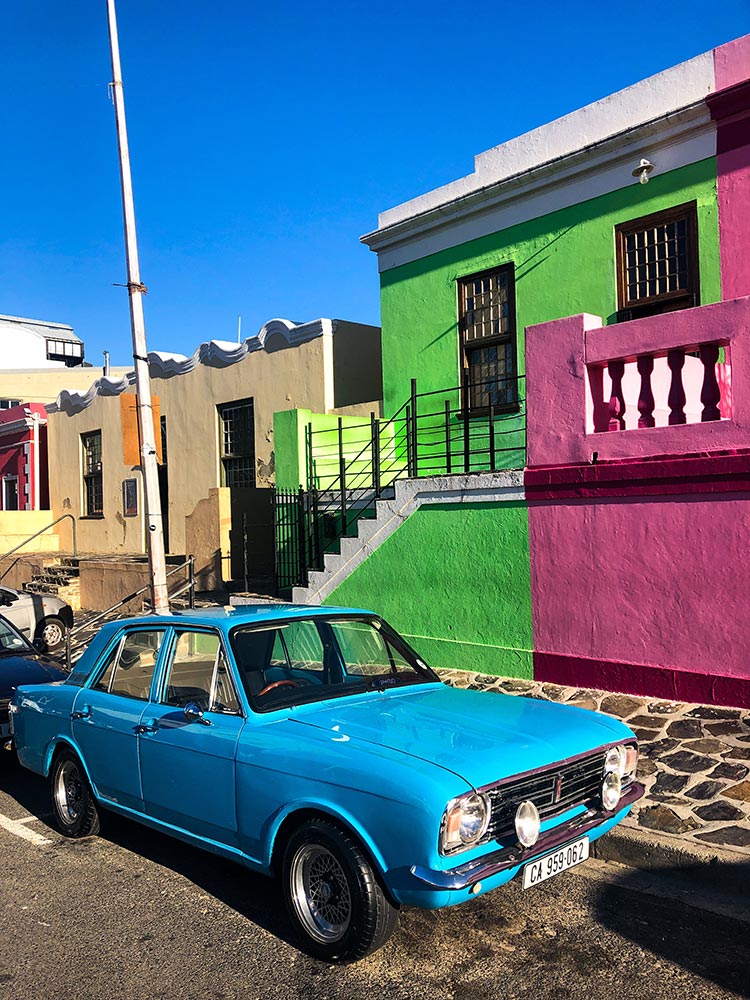 s1000_29616B1B-35BF-43B6-B278-AEF13532DD1A.jpeg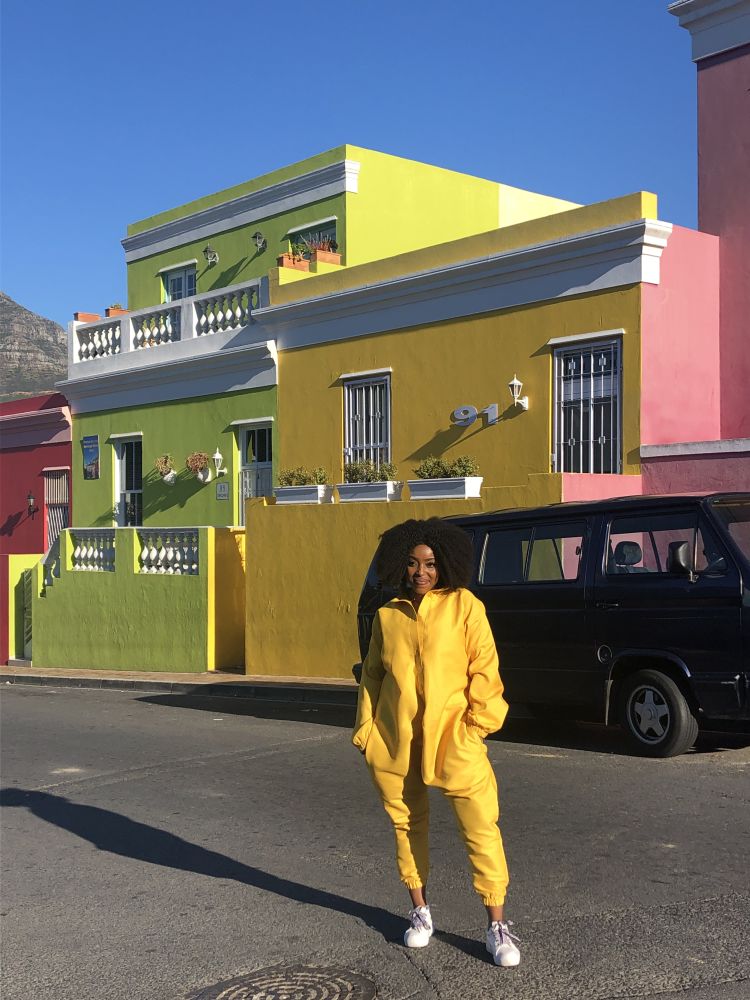 s_IMG_4596.jpeg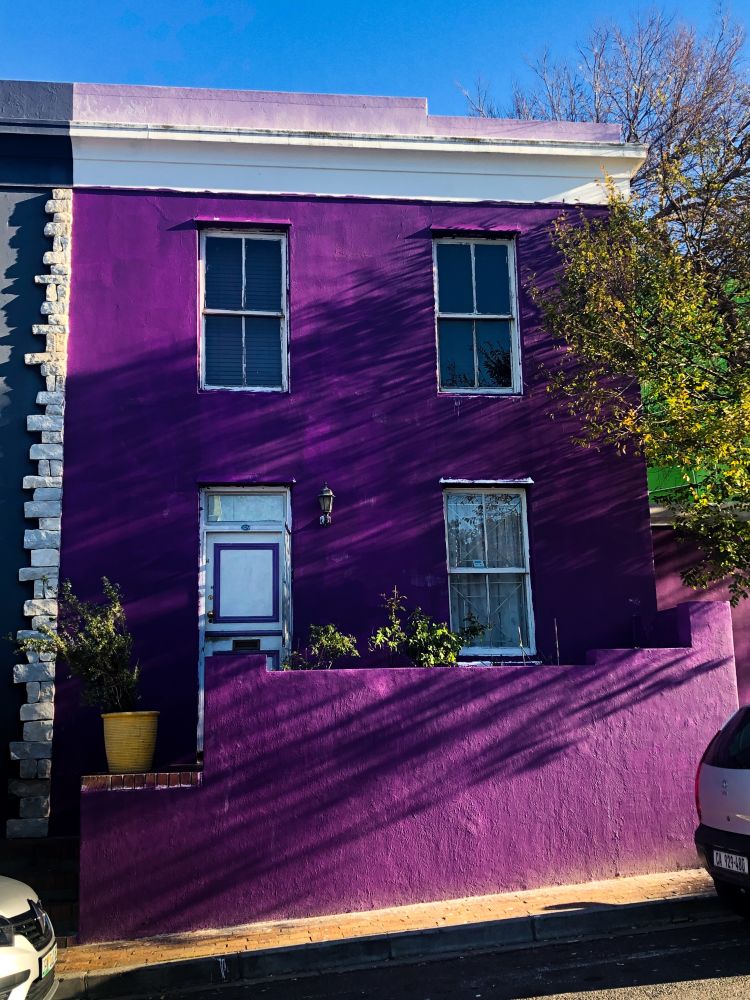 s_F75EC08C-7615-49D2-816F-C78A3BB43F11.jpeg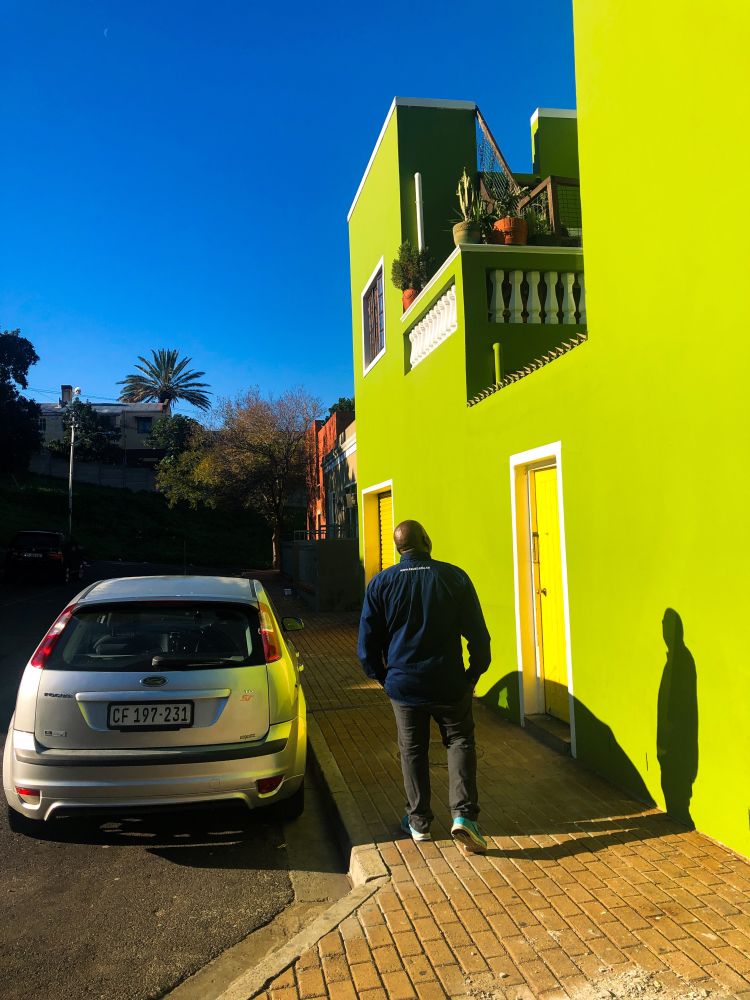 s_78B3AA0E-3EDF-4509-9D54-8DB368CC26E3.jpeg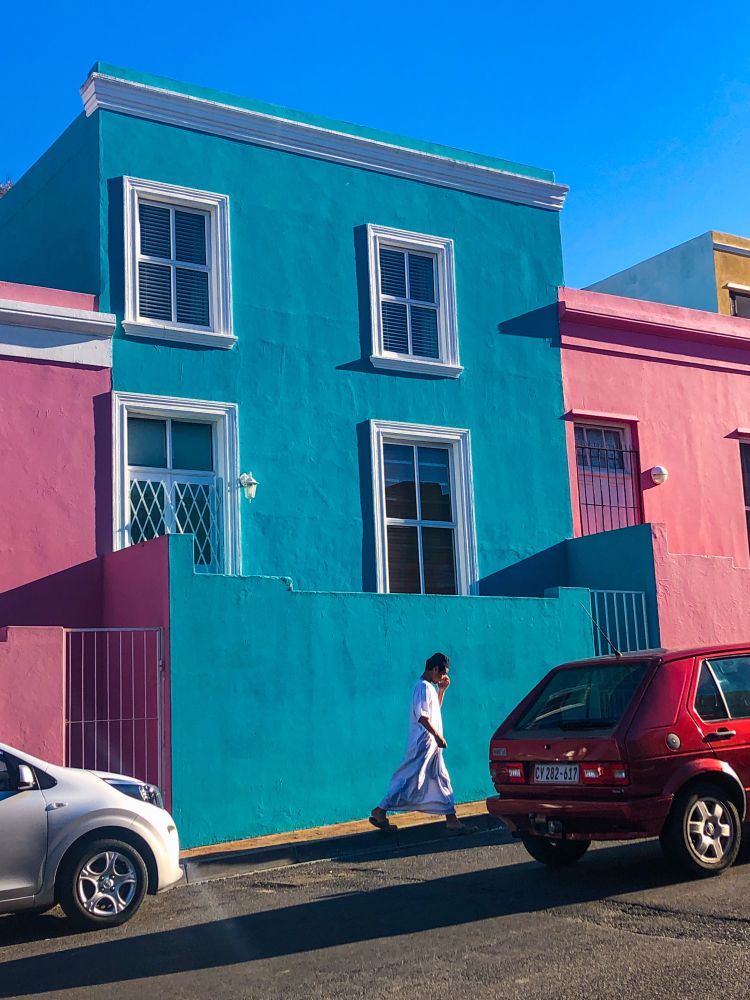 s_90026D5F-B667-40D8-A8E4-2DF49415D7EF.jpeg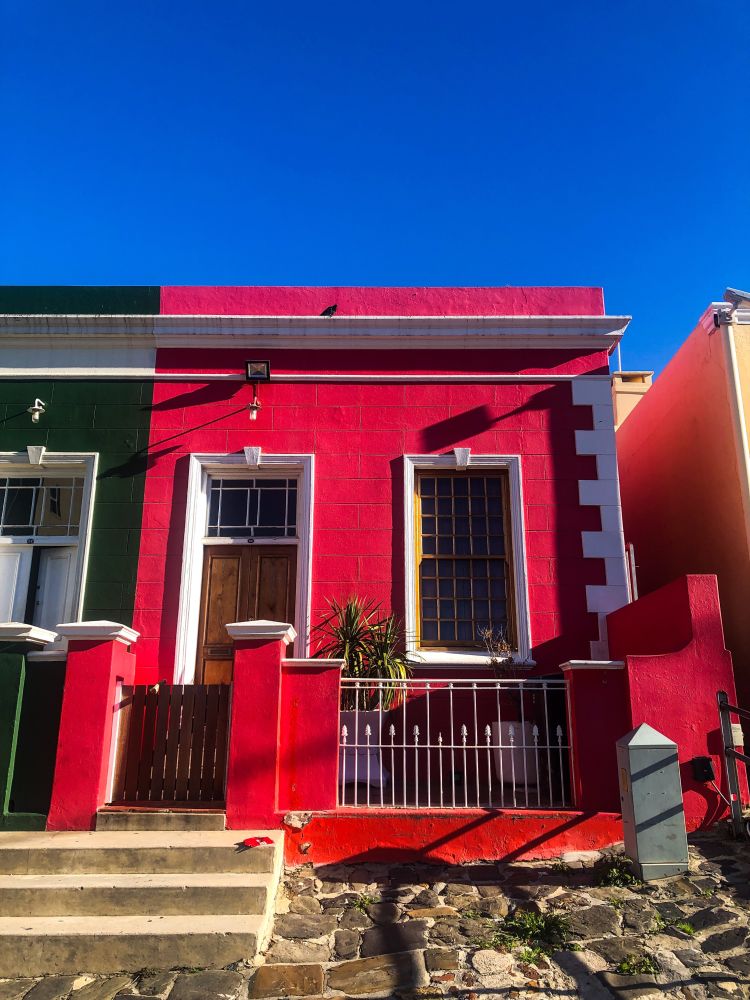 s_ECCF260A-9A06-4413-B52A-882C2C1BB54D.jpeg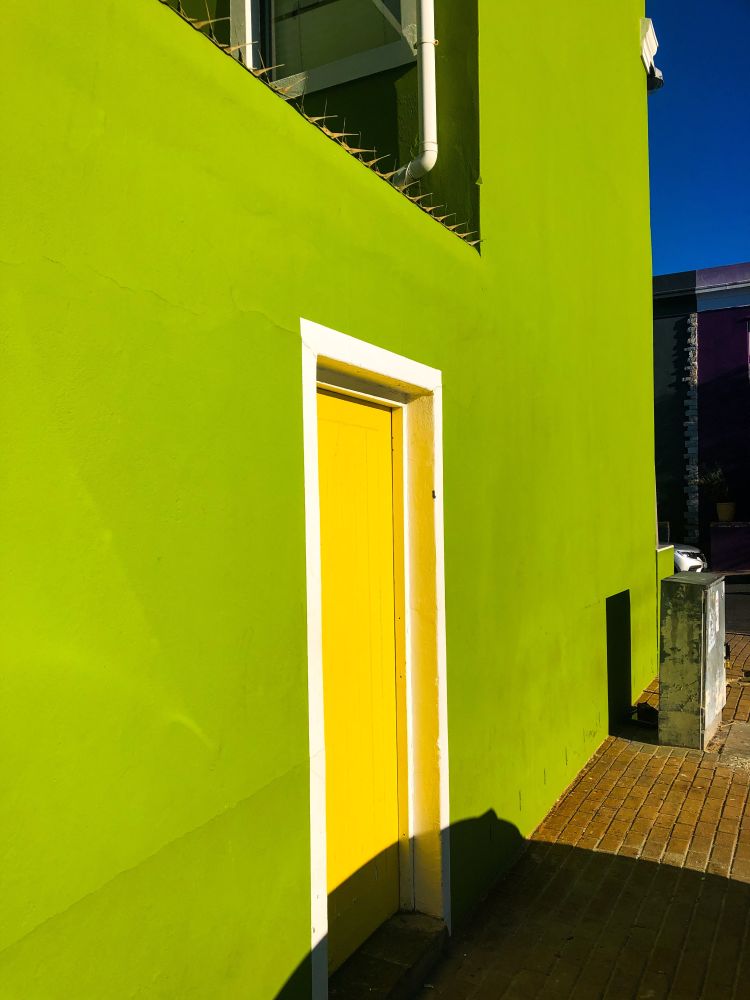 s_F78F805E-5FEA-42E3-BB71-D3517D7C3DA9.jpeg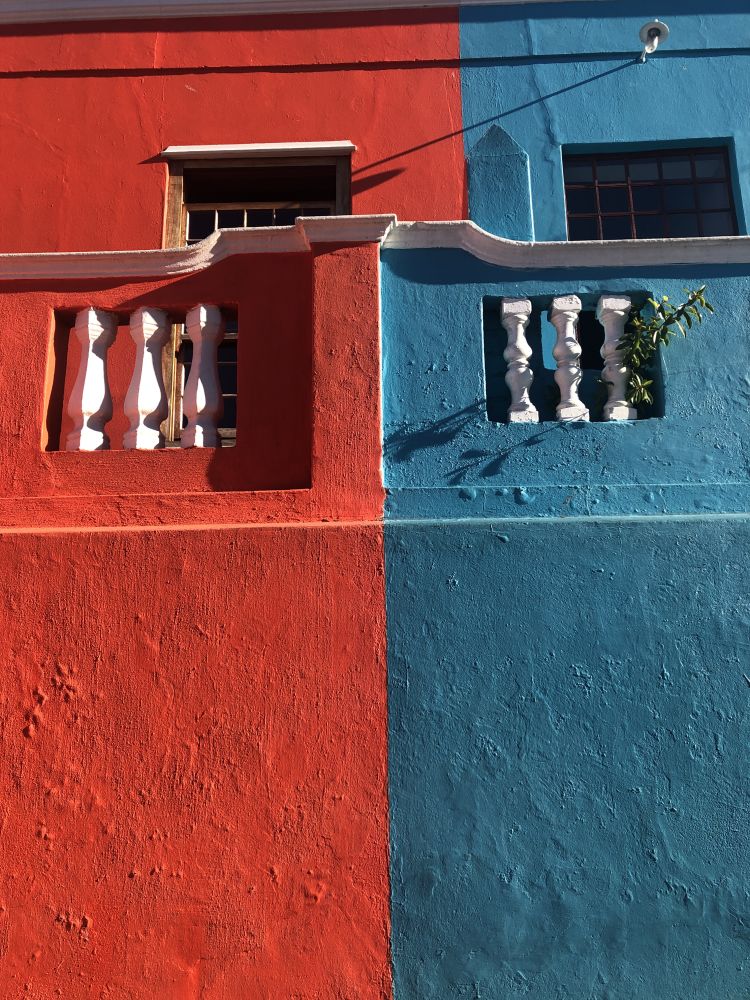 s_IMG_4571.jpeg
The Bo-Kaap ("above the Cape" in Afrikaans) is the oldest surviving residential neighbourhood in Cape Town. It was first settled in the early years by enslaved people from Indonesia and Malaysia — who infused the district with their culture, religion and customs. These people, known as the "Malay" were brought in because the aboriginal tribes indigenous to the area resisted the Dutch.
Over the years, a large Indian population also settled in Bo-Kaap and contributed their own cultural influence — resulting in a unique hybrid culture. Most of Bo-Kaap's residents are Muslim, and the neighbourhood is home to nine mosques.
During the Apartheid era, Bo-Kaap residents didn't own the homes. They were required to keep the residences painted white while they were on lease. Once they finally became homeowners, residents would immediately paint their house. So, the brightly coloured homes also represent an expression of freedom.
V&A Waterfront
An ideal spot to enjoy breathtaking views of Table Mountain and the City Bowl's skyline at a distance, while enjoying some fine dining, is the Victoria and Alfred Waterfront. Spanning 123 hectares, it's the oldest working harbour in the southern hemisphere — having been an active trading post since around 1860. It's one of Africa's most visited destinations, attracting about 24 million visitors per year.
With a large Ferris wheel, over 85 restaurants, a large mall, a panoply of specialty stores, cafés, a spectacular marina, aquarium and hotels, the V&A Waterfront has a lot to offer even the most discerning visitors. The waterfront is also popular with locals, as many luxury residential buildings and office locations are part of the unique landscape.
Mouille Pointe promenade
During my stay in Cape Town, I split my accommodations between the Queen Victoria Hotel, located at the V&A Waterfront, and an Airbnb situated between the seafront neighbourhoods of Sea Point and Mouille Point. The stunning seaside promenade stretching from the V&A Waterfront through Sea Point and beyond was definitely a highlight.
I was in absolute awe of the beautiful waves crashing onto the Mouille Point promenade. The sights, sounds and smells of the ocean are almost impossible to describe. As pictures are worth a thousand words, I've captured the images below in an attempt to make the experience justice.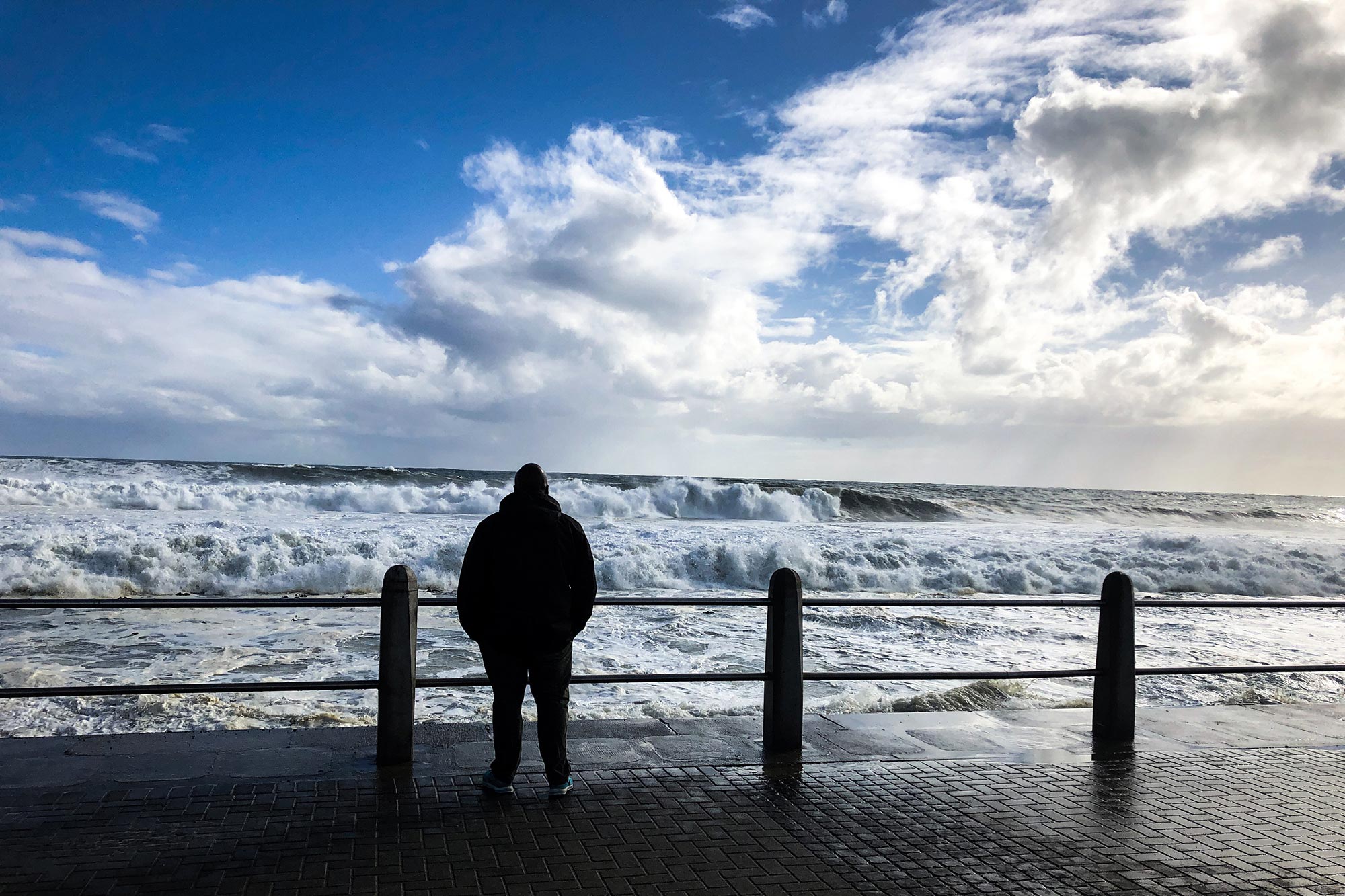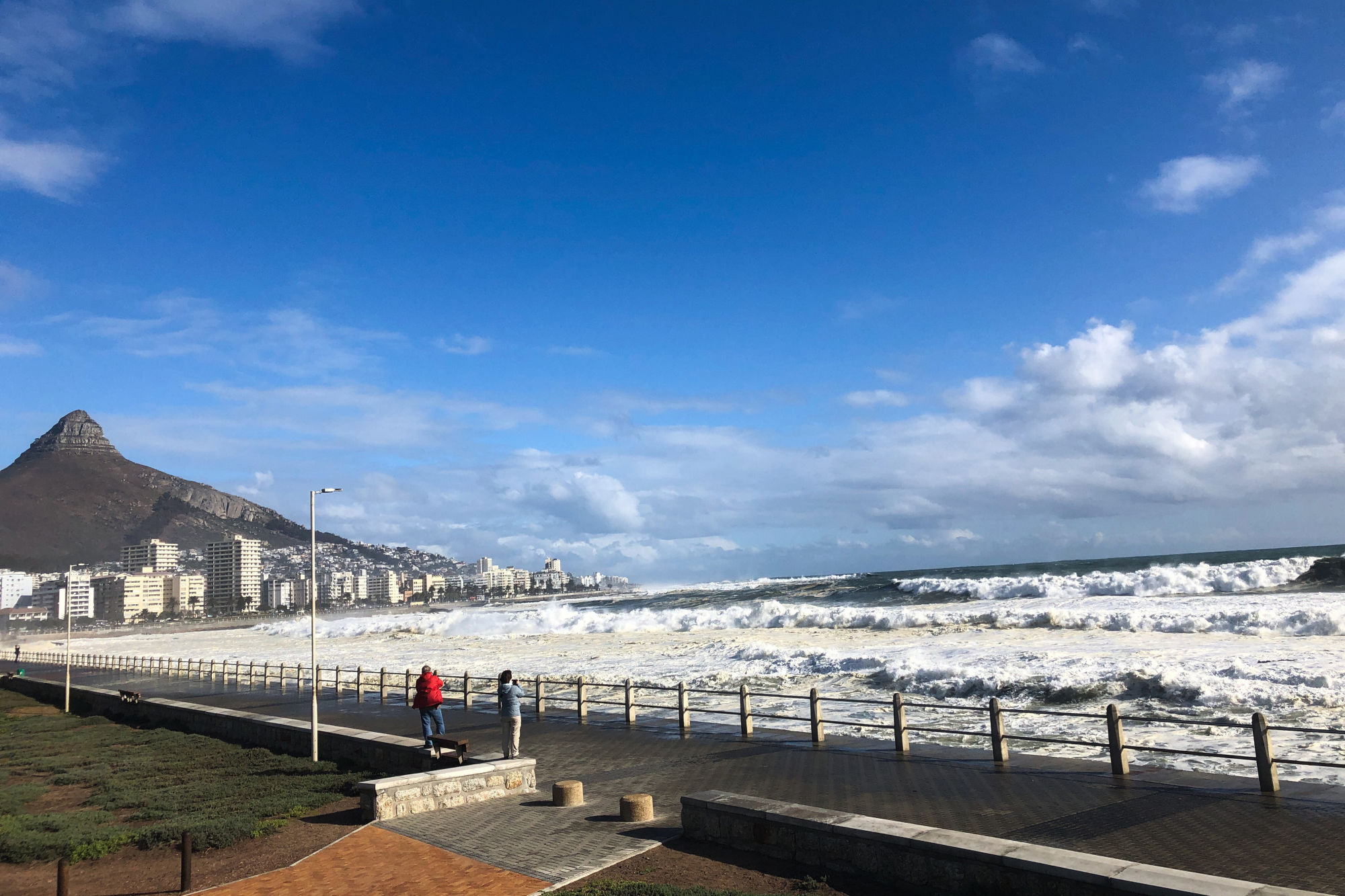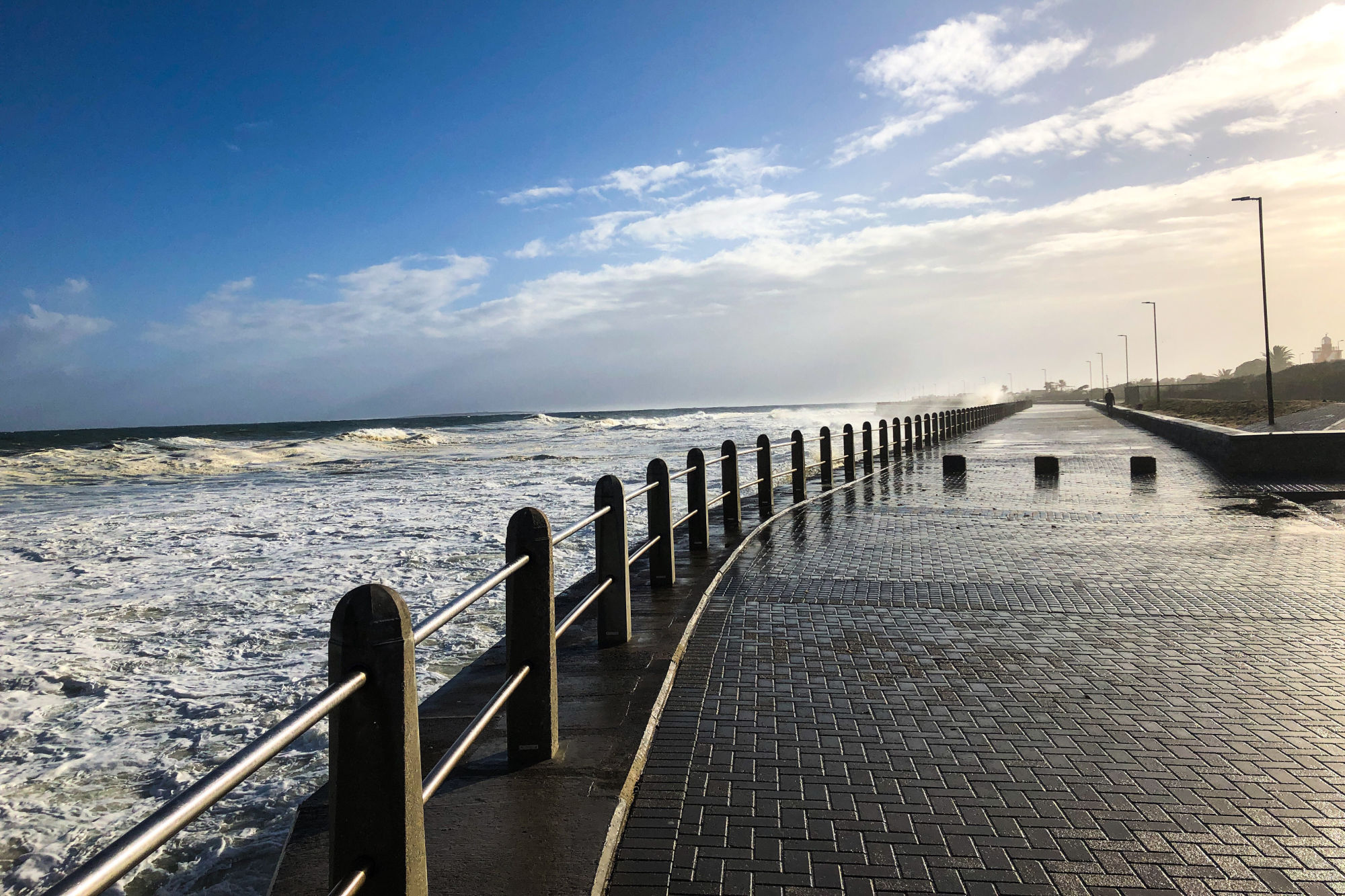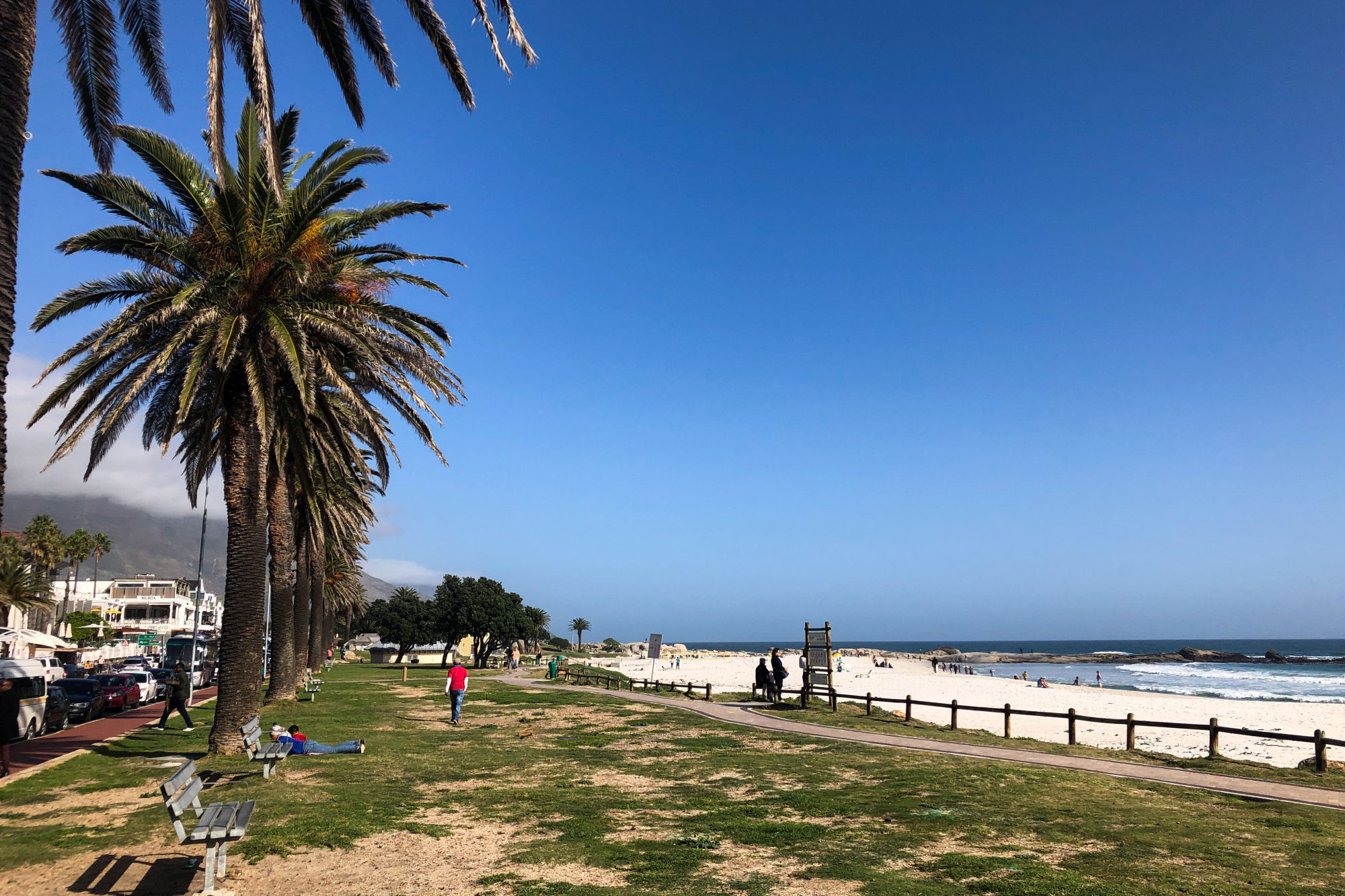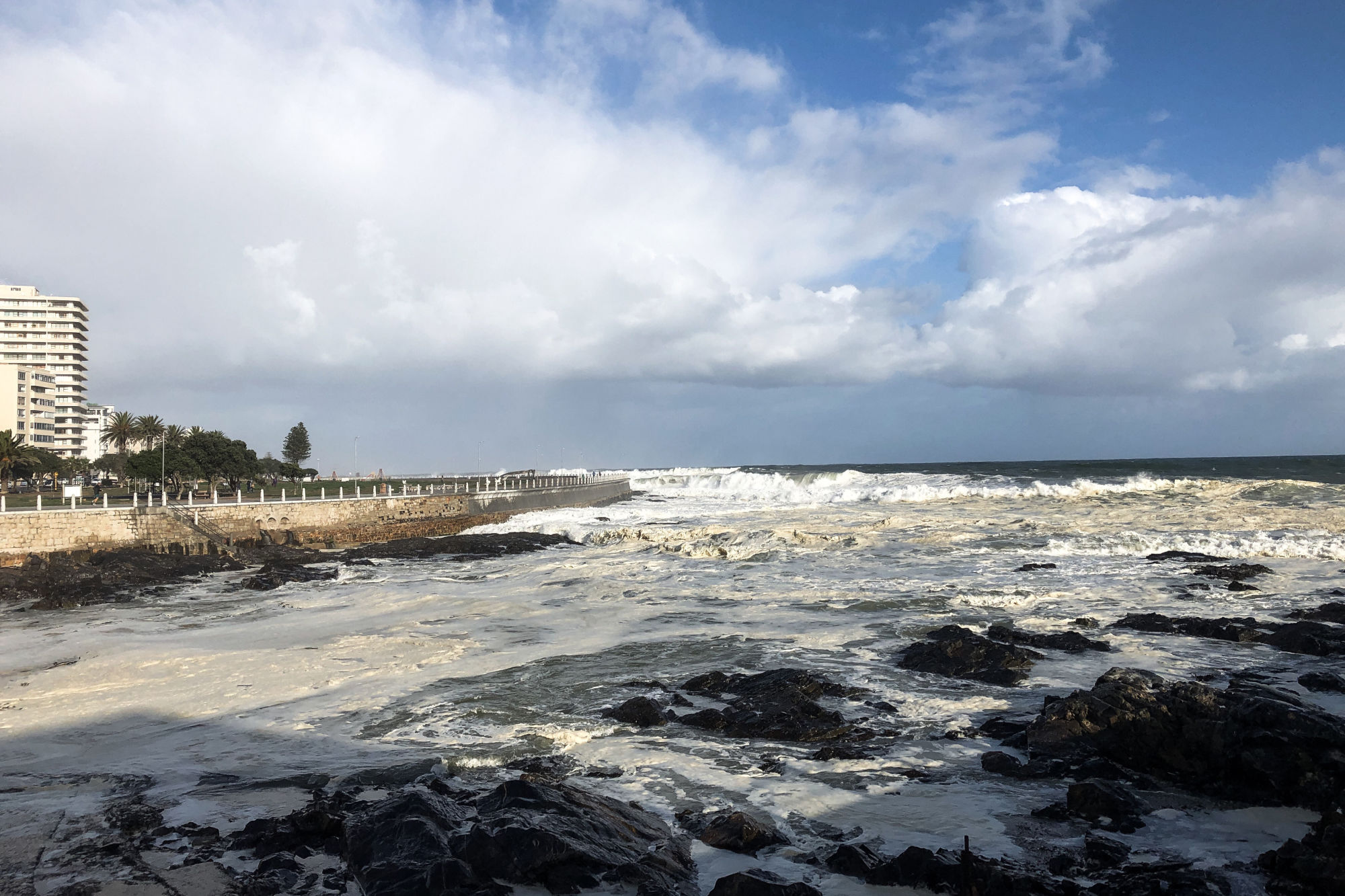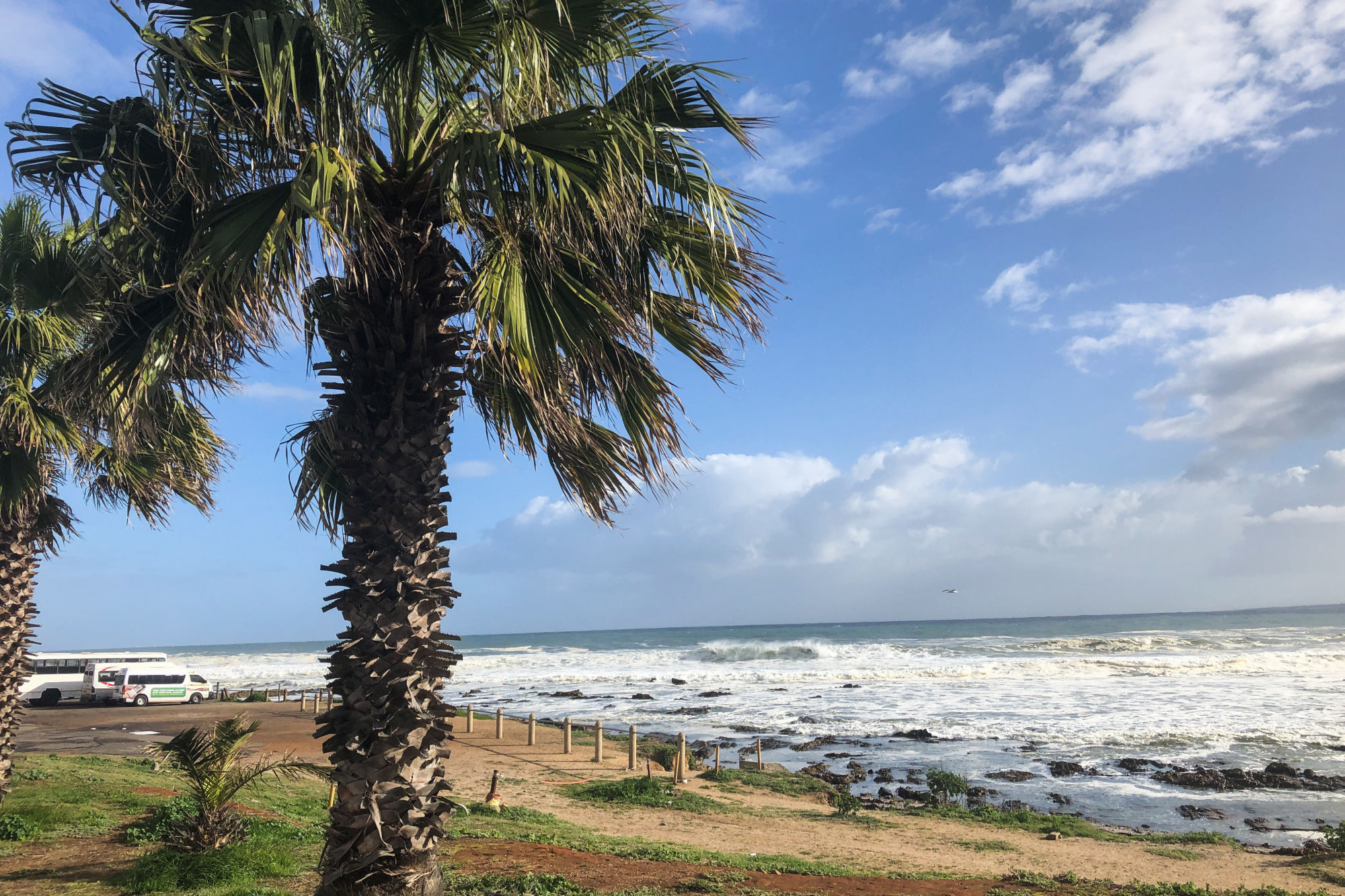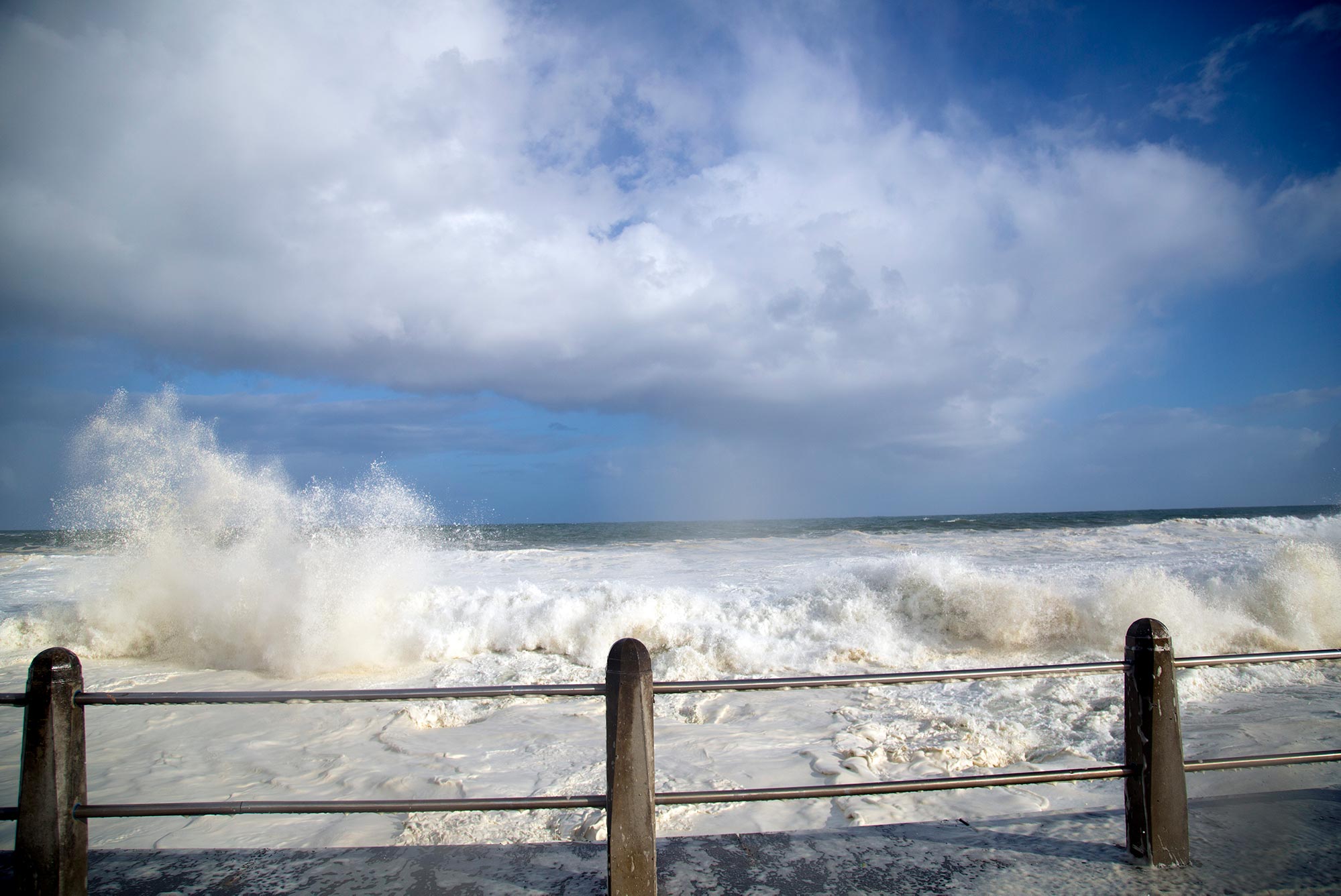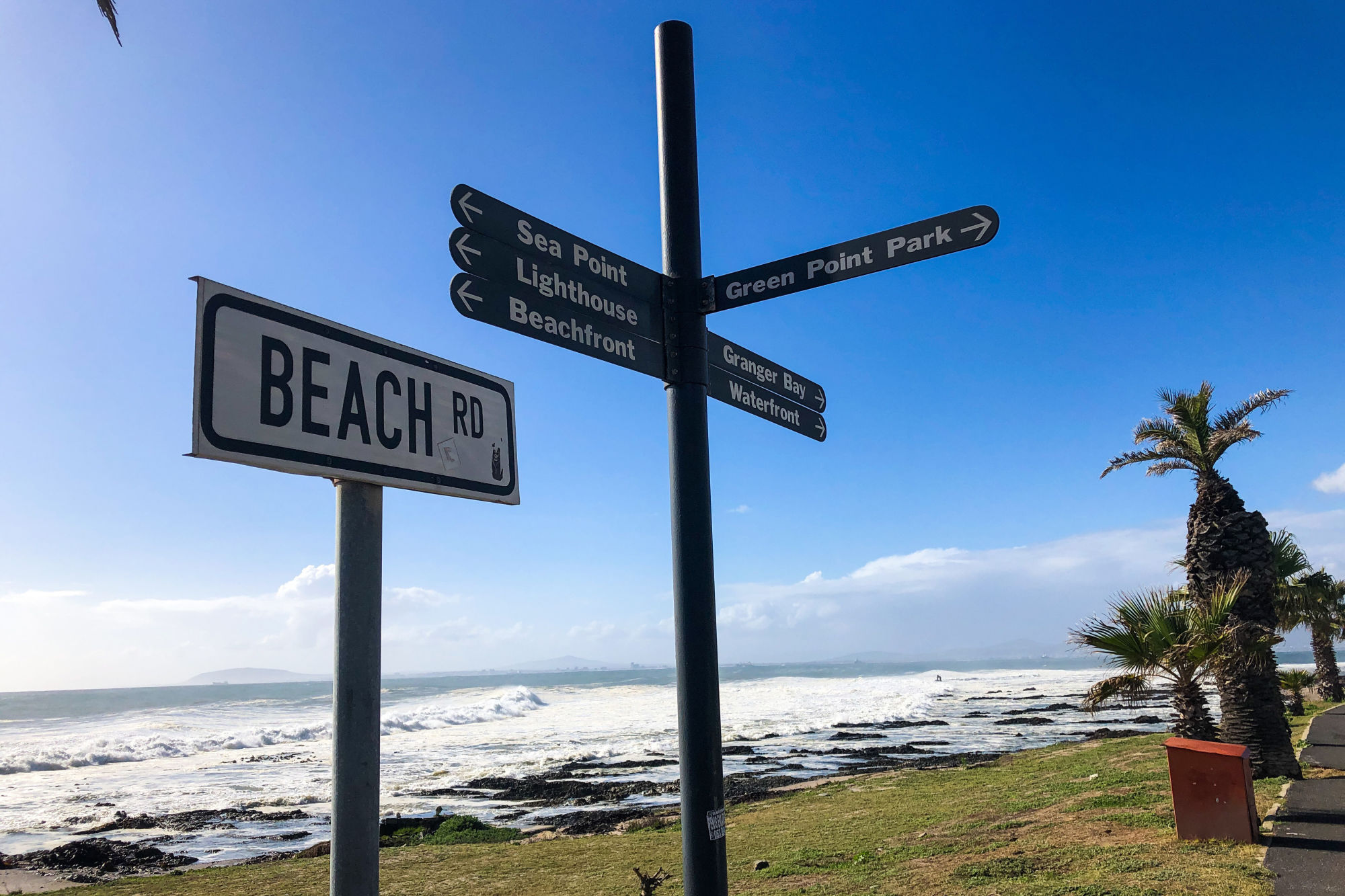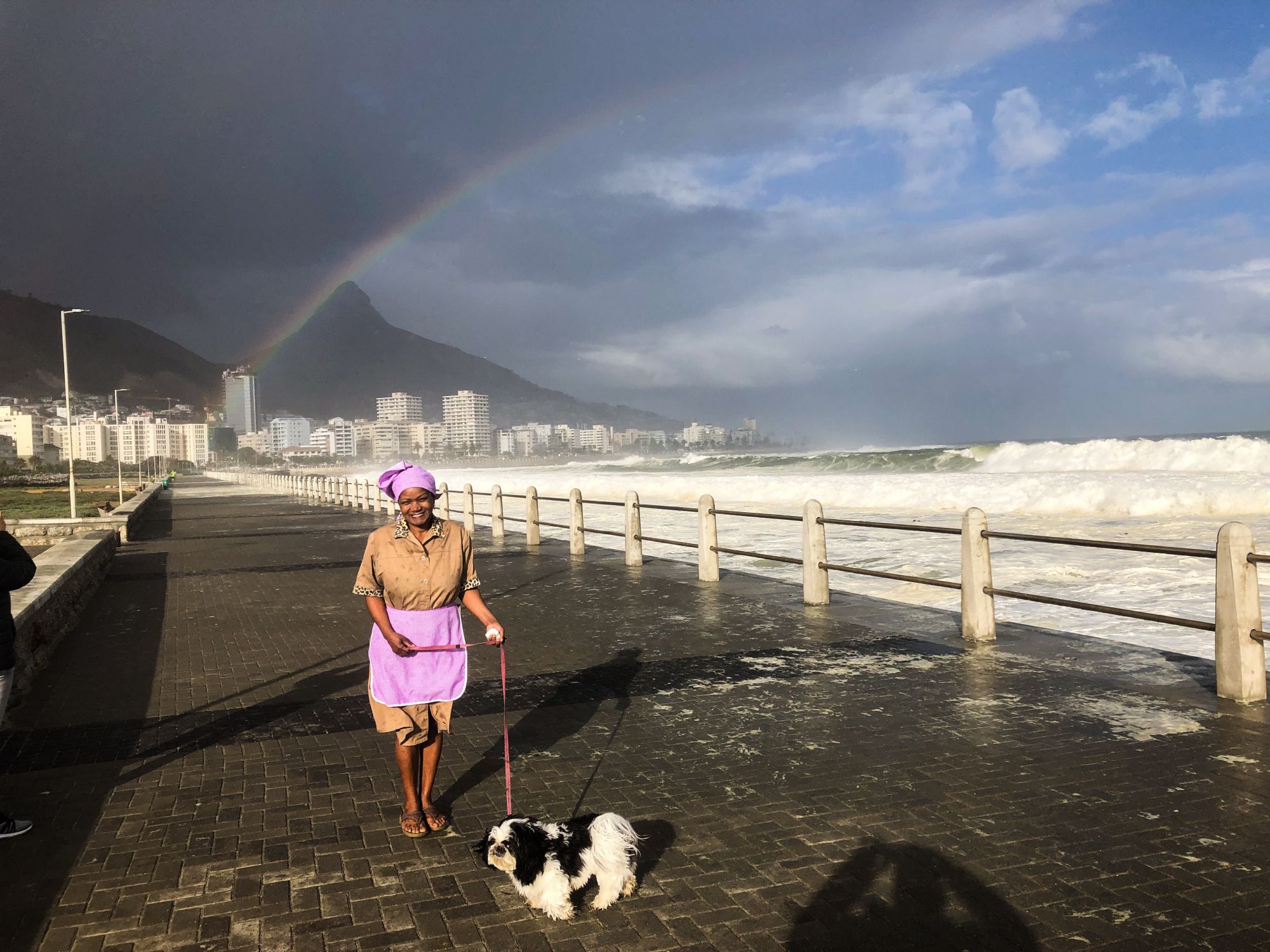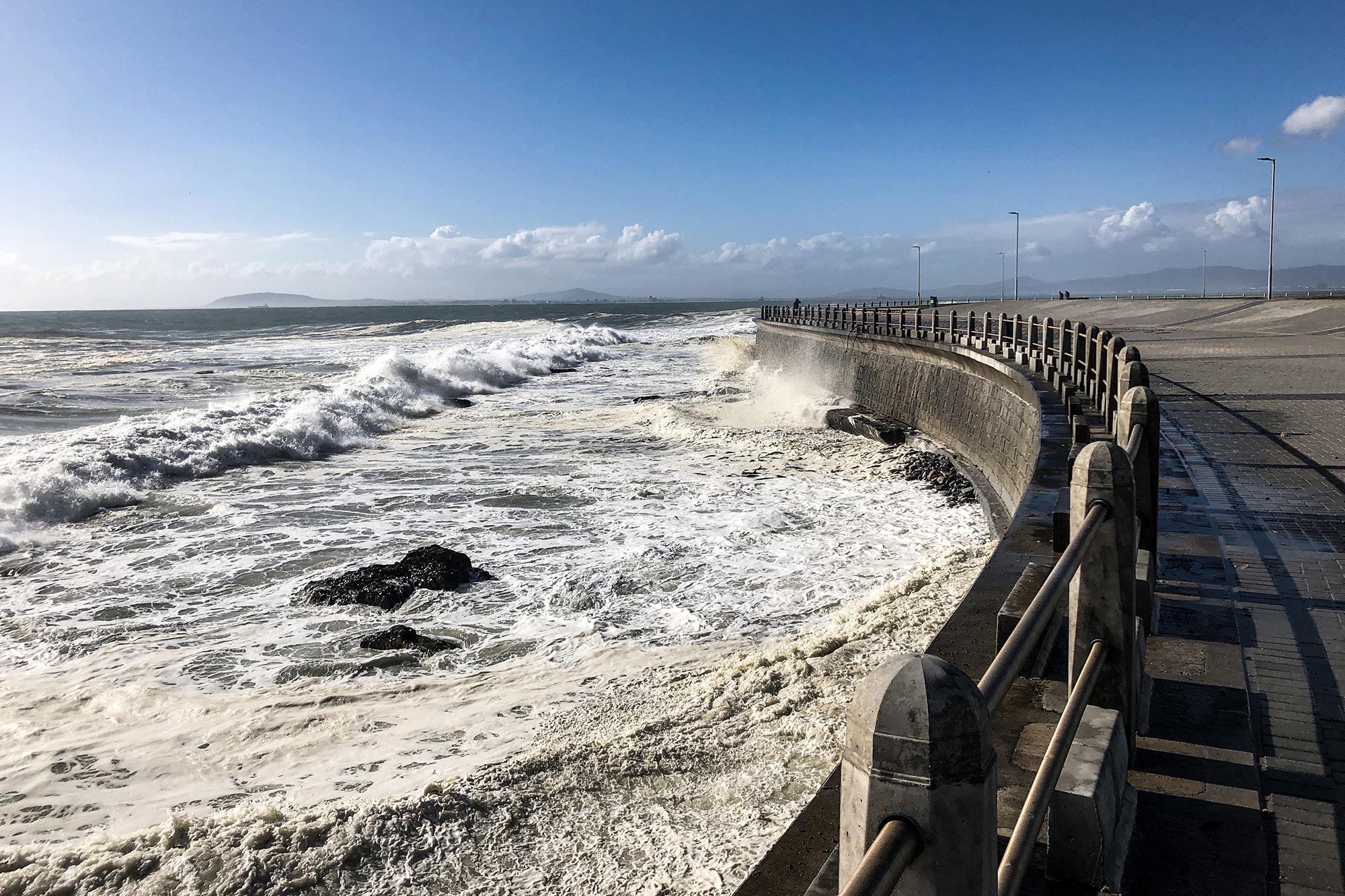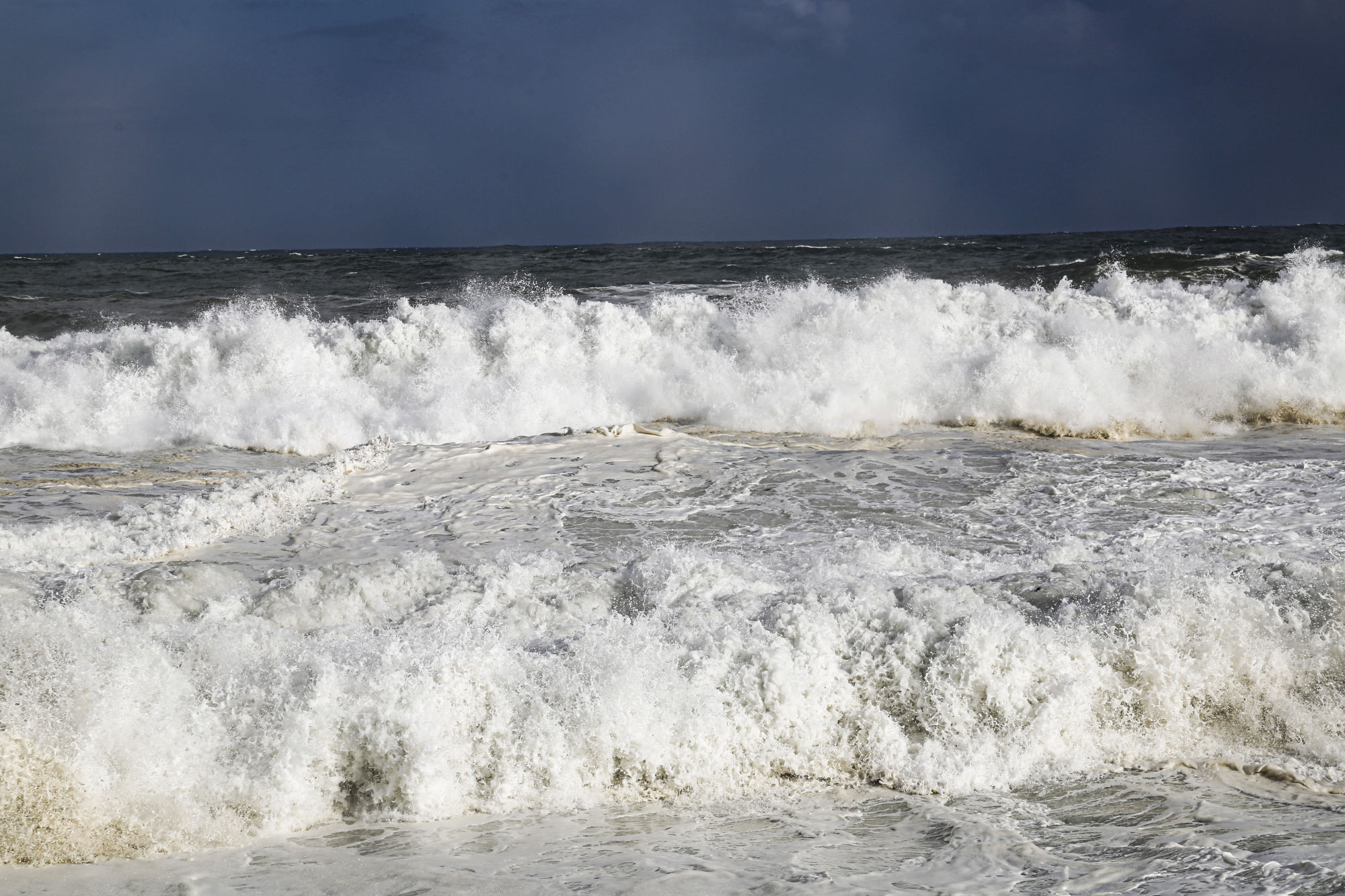 s_CAA1A798-BAEE-480D-840A-44D1B1932B86.jpeg
s_96DCEFE2-02A4-4275-A40D-31B389868E99.jpeg
s_4ACB64D4-8451-4BE7-AE50-5026C77E3257.jpeg
s_03F84D6C-84BC-4DC6-BA45-517922A037E9.jpeg
s_234E48DF-58F9-4B9D-8149-F5D89165831F.jpeg
s_3D3CBF14-B22D-462B-A380-DCA97299704E.jpeg
s_C383D782-F3F2-4133-9FB5-821C42826876.jpeg
s_BB4F0C32-1D74-4BF0-A784-8F911EAF661B.jpeg
s_866CE04F-BF94-443B-9923-E405C3090B1A.jpeg
s_55BF2F14-72E3-4432-860D-538AD9BD2EBB.jpeg
The Mouille Point and Sea Point promenades attract many surfers who love riding the ocean waves as well as runners, skaters and cyclists enjoying the scenic road. Also, various art installations along the way provide excellent photographing opportunities. You may even stop for some mini-putting and salsa dancing.
Camps Bay
A bit over five kilometres further south from Sea Point, a less than 10-minute Uber ride away, you will find Camps Bay. Best known for its white sand beach, high-end shops and numerous sea-facing restaurants, Camps Bay is an affluent suburb of Cape Town. It's a favourite hangout spot for hipsters and fashionistas to see and be seen.
Located at the foot of the Twelve Apostles mountain range, the views from the beach are a travel photographer's dream. Camps Bay is also considered as one of Africa's most Instagrammed beach location.
Many holiday rental homes and Airbnb's offerings impressive views of the scenic Atlantic seaboard and beach below make Camps Bay a sought-after vacation spot.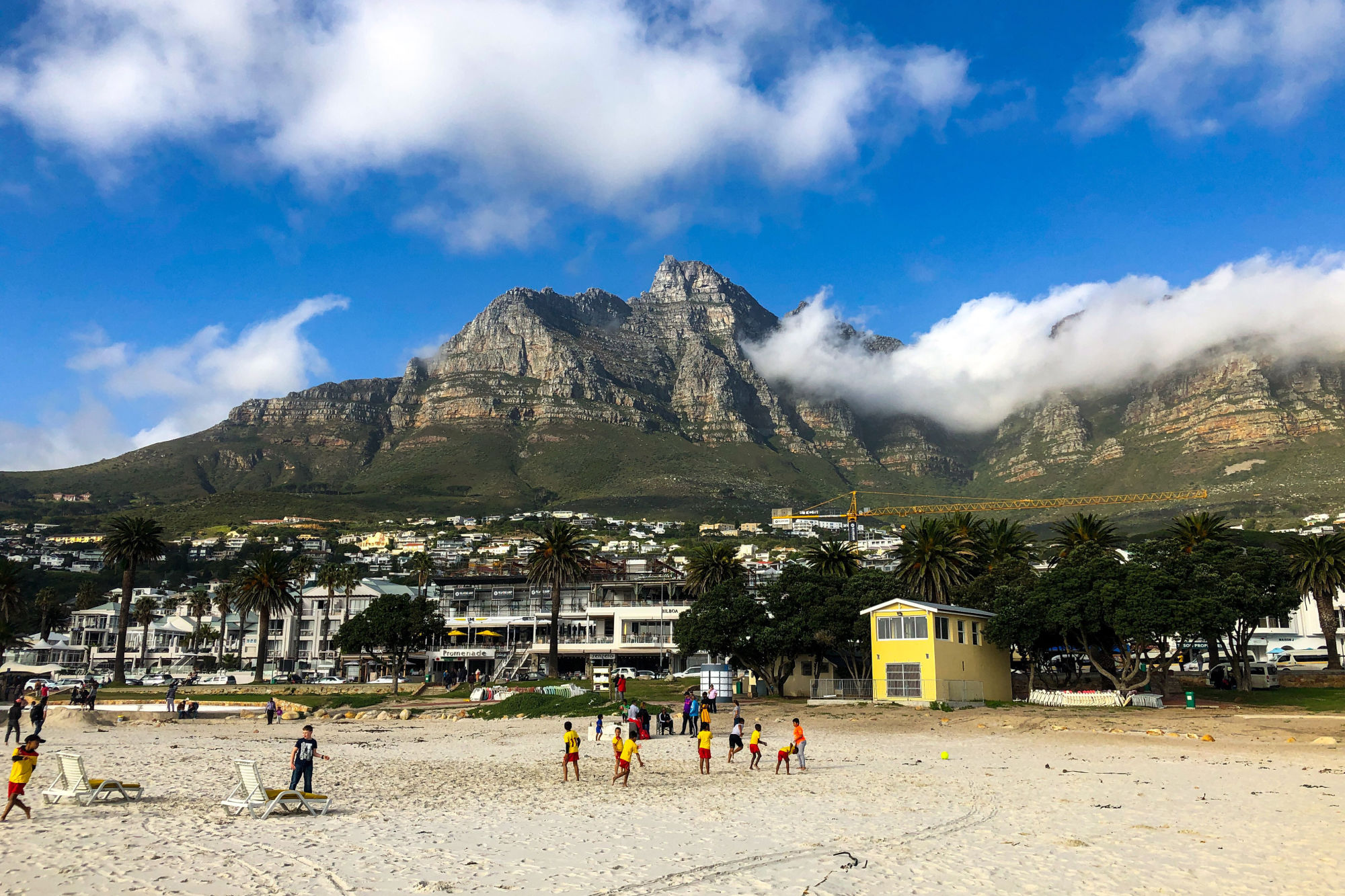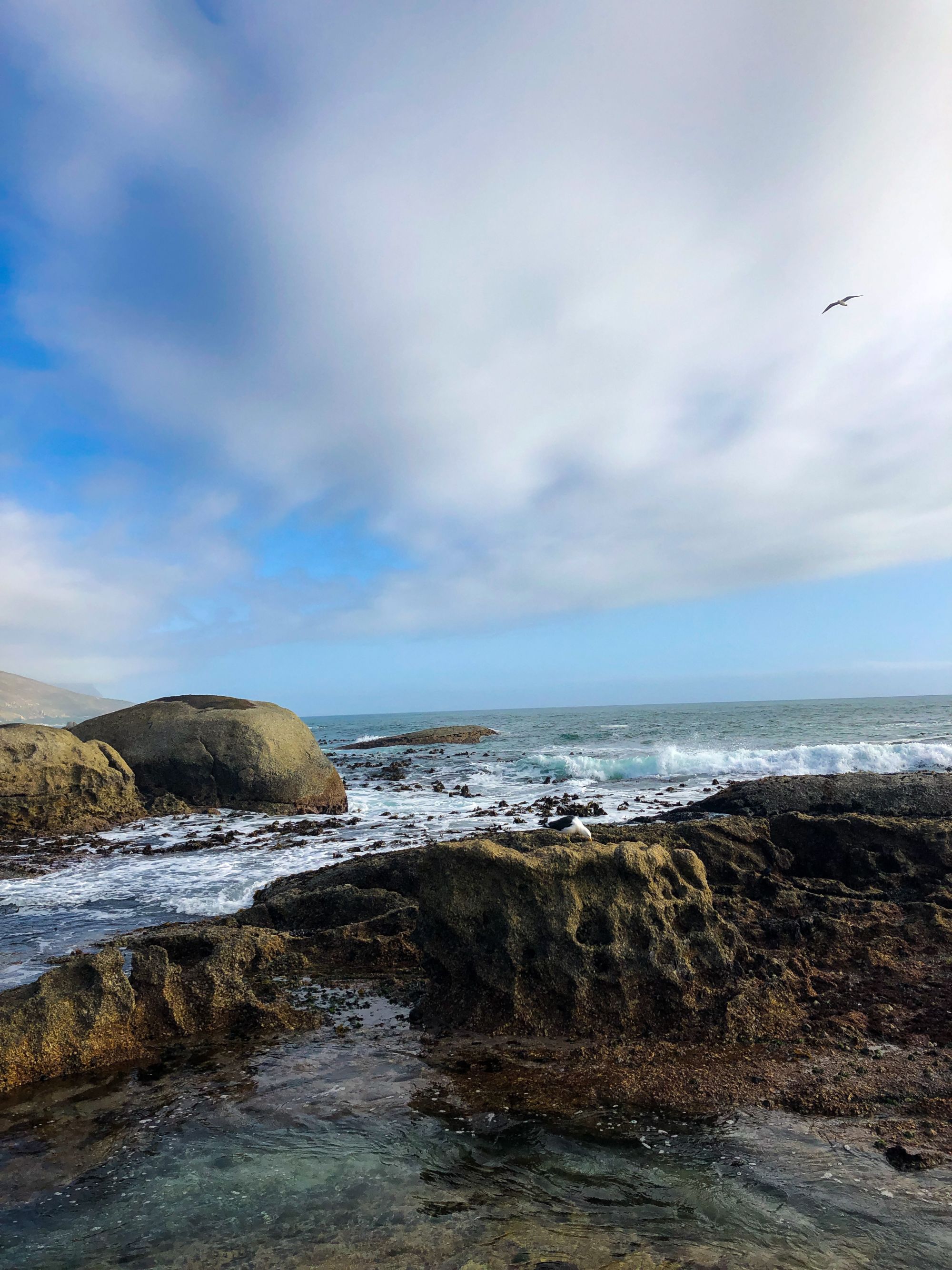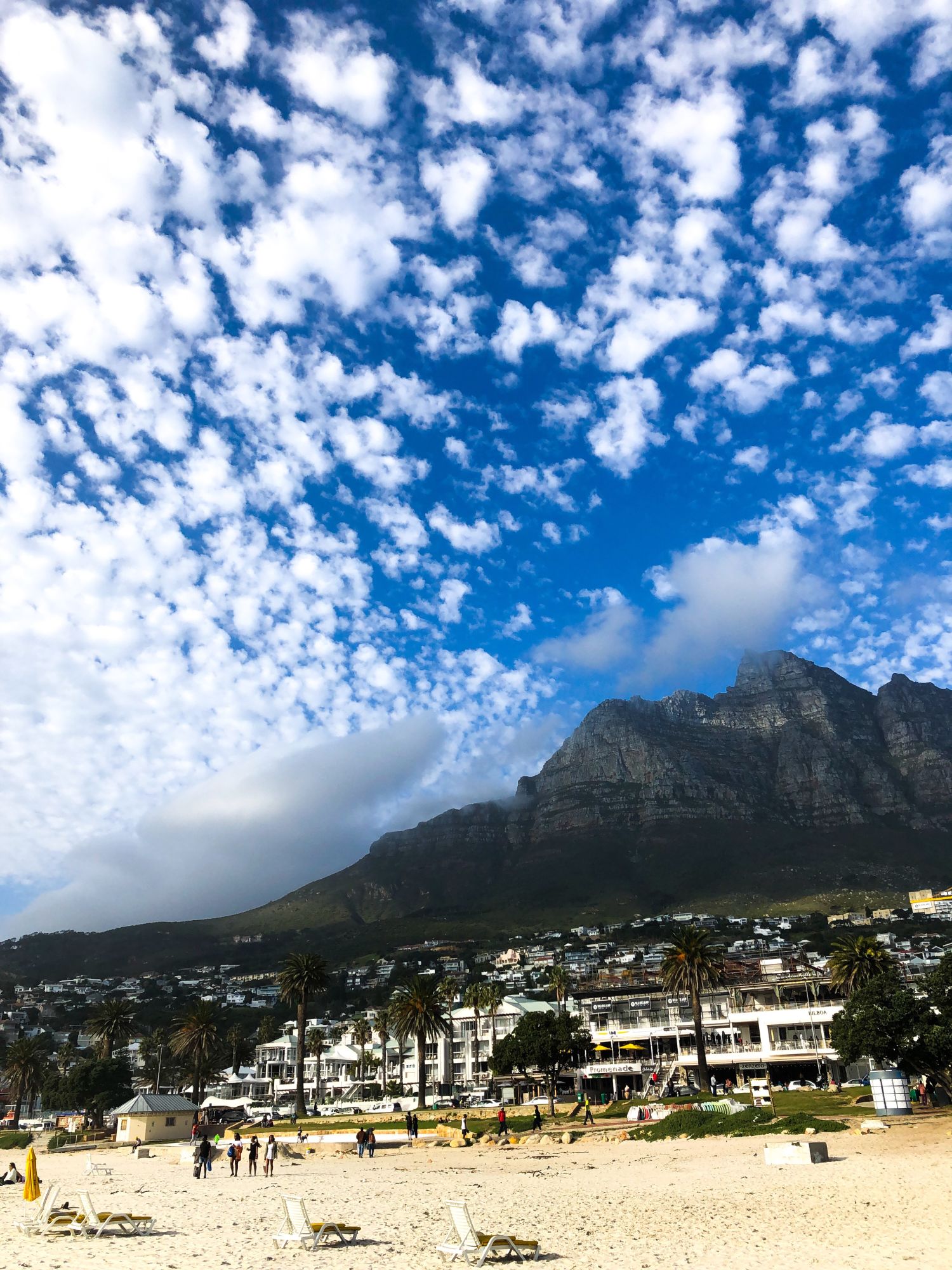 s_94CA5B39-23F0-41A5-832D-63AFB1DD13D2.jpeg
s_B1F59191-99F7-411C-AC75-E59DC2F64F50.jpeg
s_F7492C84-90F6-458B-9697-3F1C7DE06C45.jpeg
s_865620E2-459E-4A3F-8876-380661E83A2D.jpeg
---
Featured tours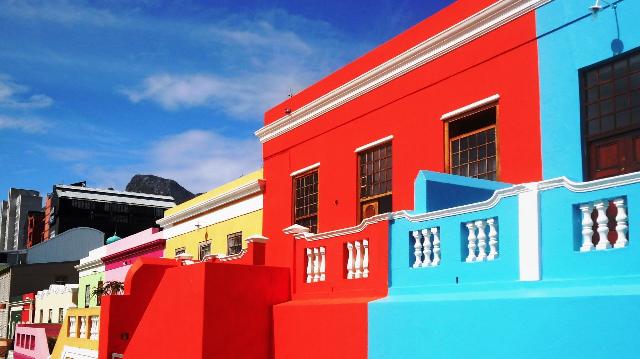 Cape Town walking tour
Cape Town Private Walking Tour with a Local (2-6 hours)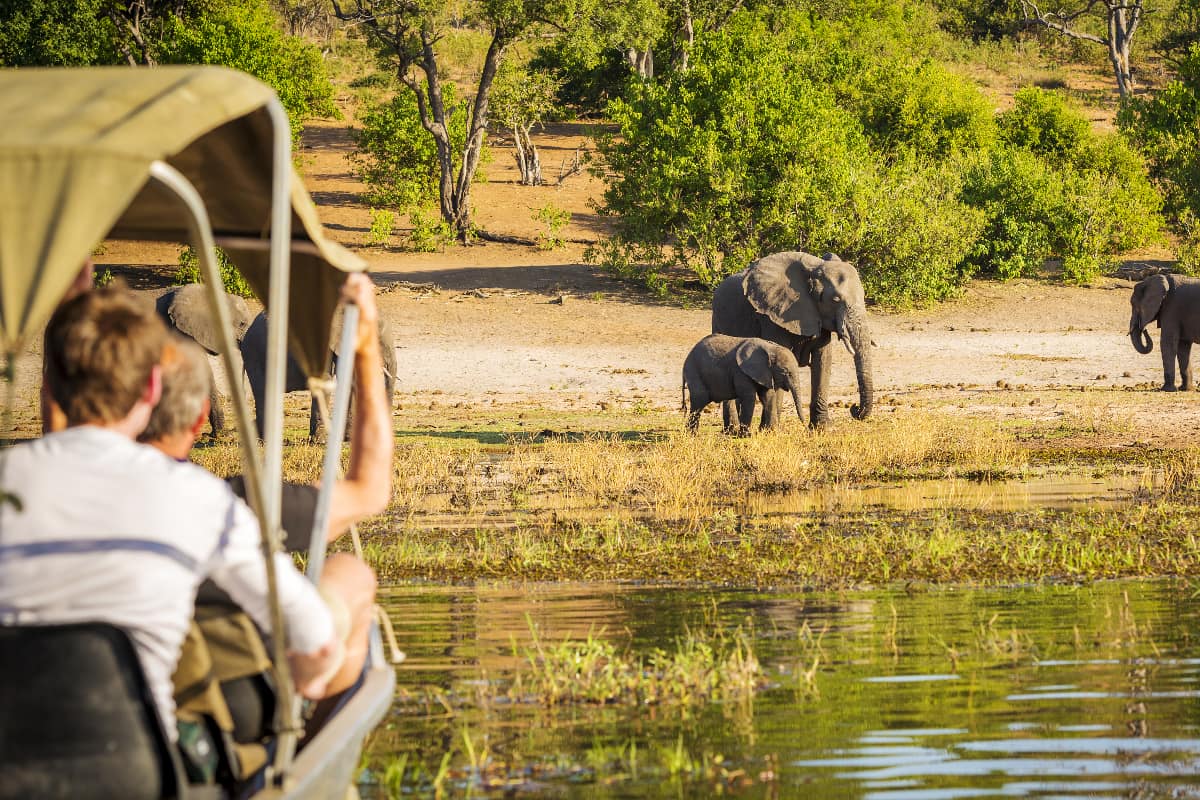 Civitatis South Africa tour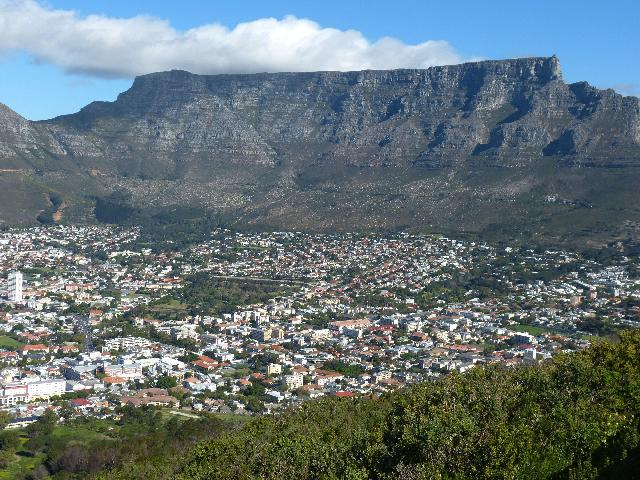 Urban Adventures Private Cape Town with lunch
Related articles