As part of my first trip to Brazil this summer, the city of Salvador de Bahia was high on my list . Known as the centre of Afro-Brazilian culture, I was eager to see for my self the beautiful colonial buildings, taste the cuisine, and experience sights and sounds of live capoeira dancers in the streets.
Whenever possible, I enjoy immersing myself in the middle of the local culture when I travel. An important component of this local-feel experience are the accommodations. While a fancy hotel in the middle of the hustle and bustle of Times Square in New York City works fine, planning to visit one of the oldest colonial cities in the Americas, dating back to the 16th century, called for something different.
Pousada Colonial was the ideal choice. Nestled on a charming cobblestoned street in Santo Antônio — within the Historical Center of Salvador, the 13-room hotel occupies a colonial-era building constructed in 1640. It's ideally located within walking distance of the main attractions such as the must-see Pelourinho district, Lacerda Elevator, Mercado Modelo, Church of São Francisco, Castro Alves Square, and Santo Antônio Fort.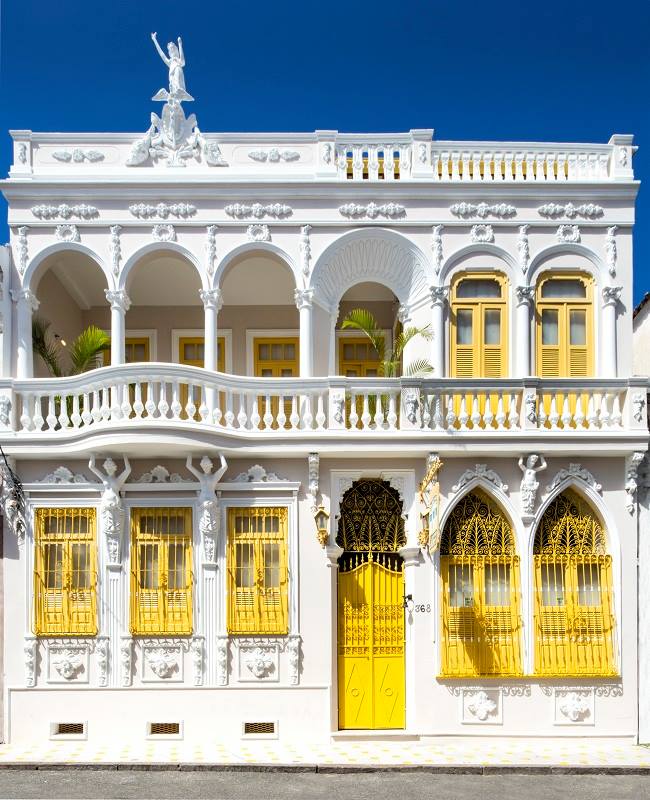 Photo credit: Pousada Colonial Facebook page.
Opened in 2003, Pousada Colonial feels like a home away from home. The rooms are decorated like apartments; and the bright, colorful and elegantly decorated living room and common areas, complete with art-filled walls, books, wooden floors, and large open balconies, accentuate the sense of hospitality.
As the taxi dropped me from the airport in front of the truly magnificent, bright yellow and white, Portuguese-style architecture building, a large smiling face in the form of a vivid street art portrait, warmly greeted me. In fact, beautiful street art was everywhere. There was even a roaming poetry bus parked immediately in front of the Pousada Colonial.
The multilingual staff at the hotel was very friendly, welcoming and helpful — not only upon arrival but throughout my stay. While they did not provide on-site laundry services, they made arrangements with the owner of a small local launderette to come collect my laundry at reception.
The room I booked, the master suite with a king size bed, was both large and sumptuous. A private balcony offered a nice view of Todos os Santos Bay and its breathtaking sunsets.
There's a myriad of restaurants, trendy cafés, many art galleries nearby and a lively neighborhood vibe. Highly recommended indeed as an ideal base to visit Salvador.
Address:
368 Rua Direita do Santo Antônio, Santo Antônio
Bahia , Brazil
Phone: +55 (71) 3243-3329
Find Pousada Colonial on social media:
Facebook - /colonialpousada.salvador
Related articles