Many people you ask can point to a favourite restaurant or bar where they love to go that has the perfect balance of tasty food, atmosphere, and great memories of past dinners and good times with friends. A place where we can spend hours as if time stood still. One of these places for me over my decade of living in Toronto, Canada, prior to moving abroad as an expat has been 7 West Café. It's got a truly unique décor, infectious vibe, great background music and a homey feeling.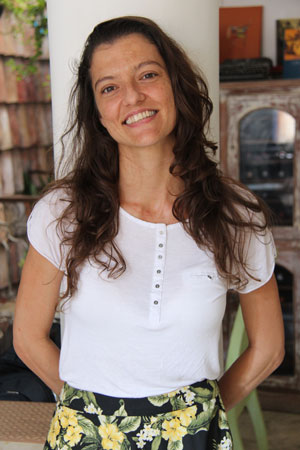 Turns out that lightning struck twice — halfway across the world — when I recently visited Poró Restaurant & Bar in Salvador de Bahia, Brazil. The city of Salvador itself is a feast for the eyes and palate.
Founded by the Portuguese in 1549 as Brazil's first capital (until 1763), Salvador was the first market on the continent trading enslaved Africans destined to work on sugar plantations. The remaining strong influence of the enslaved Africans in Salvador makes it today the centre of Afro-Brazilian culture.
Salvador's historical and colonial district, called Pelourinho, has been nominated a UNESCO World Heritage site since 1985. It features picturesque cobblestone alleys, unforgettable colourful buildings, baroque churches, large squares, as well as vibrant music, dining and nightlife scenes.
My wife and I came across Poró Restaurant & Bar while meandering the hilly and winding streets from our pousada (colonial hostel) in the nearby San Antônio district — on our way to the immediately adjacent Pelourinho neighbourhood. Also located in San Antônio, Poró is located in a colonial-era white building with blue windows along the beautiful Rua do Carmo.
We were immediately attracted by the inviting decor, design sensibilities and artistic photography on the walls. Special touches like an old typewriter and several books highlighting the African heritage of Salvador drew me in. I immediately knew I could spend hours there — which we did.
It didn't take us long to strike up a conversation with the very friendly and hands-on founder and owner of Poró, Maria Beatriz Rosas Vaz. She shared that she was originally from Itanhaém — a municipality in the state of São Paulo, Brazil. Like many people who visit Salvador, she fell for the charms of this old colonial town which so outstandingly blends the heritages of Amerindian, European and African cultures.
She recounted how she got the opportunity offered by the government, who was looking to revive and maintain the historical building housing Poró, to turn the small edifice into a restaurant. In order to preserve the rich history and culture of Salvador, the Brazilian government embarked on concerted restoration initiatives in the early 1990's. Efforts were also stepped up in the run-up to the 2014 FIFA World Cup — as Salvador and the rest of Brazil prepared to welcome the world.
After completing renovations on the colonial-era building, the Poró Restaurant & Bar officially opened on June 9, 2015. In line with Maria's vision, it serves Brazilian food with a bit of sophistication and the Bahian experience. A worthy note, patrons who dine on Sundays get to enjoy a chorinho band while enjoying the truly delicious food.
Address:
Poró Restaurant & Bar
13 Rua do Carmo, Santo Antônio
Salvador, Bahia
Open from 12-16hrs / 19-23hrs Reservations
Phone: +55 71 99618-1704
Find Poró on social media:
Facebook - /pororestaurantepororestaurante
Instagram - @pororestaurantebar
Related articles