"You're from Canada like Bryan Adams," is what I was told more than once the first time I ventured out on an international trip on my own outside of Canada when I was still a teenager — venturing out on a student work abroad program in England, back in the early 1990s.
To this day, the Canadian rock legend still makes the top ten list of most people's Canadiana list, alongside Justin Trudeau, Drake, mounties, hockey and poutine.
His songs are part of my life's soundtrack growing up in Montreal. So when I found out he was coming to perform in Saudi Arabia at the Saudi International golf tournament, next door to where I live at KAUST, I immediately went online to purchase the best tickets I could get.
I still hadn't seen him perform live all these years, so it was a unique opportunity to experience this while living in Saudi Arabia.
Adams has been crisscrossing the world on his Shine A Light tour, promoting his new album. It's his fourteenth studio album. He reminded the audience of this fact, with a smile, while on stage in Saudi that night when people unsuccessfully shouted for him to sing 'Please Forgive Me.'
"You know I've got fourteen albums, right? But I guess you don't remember all of them."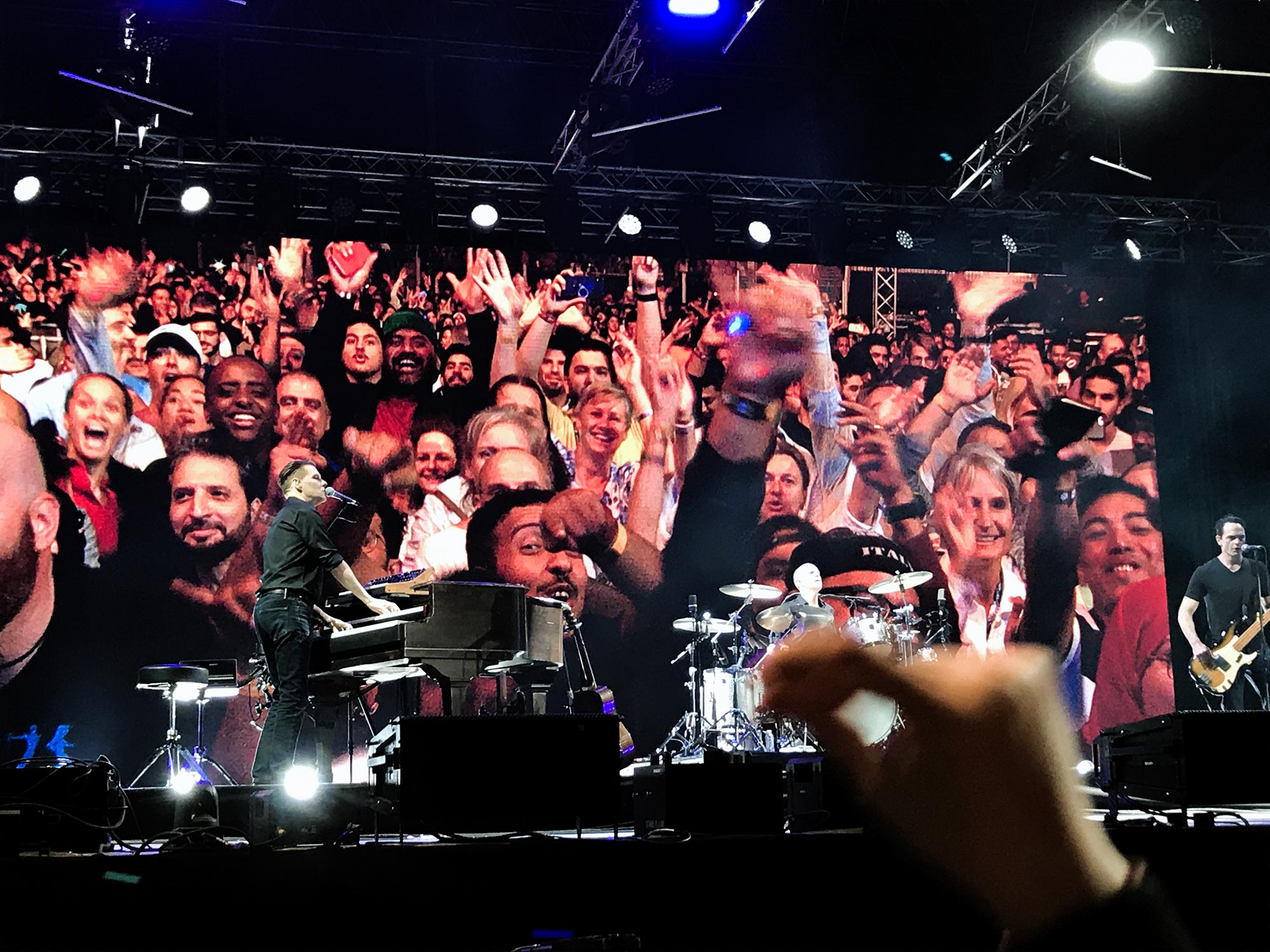 But it's hard to blame the enthusiastic audience, myself included when he's had so many hits over so many years. The good thing, though, as he said on The Jonathan Ross Show last year, is that he never gets tired of performing the old classic songs from his repertoire. "If I don't sing them, they sing them for me," he said.
The crowd at KAEC certainly belted out all his songs the whole night. I'm sure Adams was happy also to hear them sing along to his most recent hit, 'Shine A Light,' amid the impressive sight of a sea of mobile phone lights shining dots of light toward the desert night sky.
Related articles